Hey Packers fans, here's your chance to share with other fans from around the world your favorite memories of the Green and Gold!
Each week, Packers.com will post a new feature called 'Packers Fan Memories.'
This week's batch includes special anecdotes from the Green Bay Packers faithful. Packers fans from Dallas traveled to Lambeau Field to see their beloved team take on their hometown team, siblings took a 20-hour bus ride from Canada to watch the Packers play and a couple from Washington state made their first trip to Lambeau for a Christmas day game. Seeing the Packers for the first time served as a dream come true for a 35-year resident of Wisconsin. University of Wisconsin-Eau Claire students enjoyed meeting Samkon Gado and hearing about his unique life experiences.*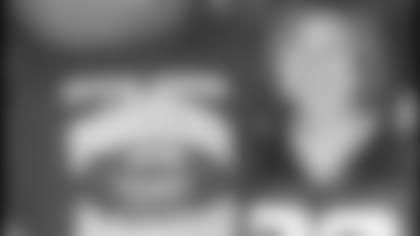 It wasn't our first game, but it was definitely the best! When the Dallas Cowboys came to Green Bay, we knew we had to be there. Being from Dallas we get a lot of grief for hating the Cowboys and loving the Packers. We met so many great people in Green Bay, and they accepted us with open arms -- especially when they found out we were Packers fans from Dallas. It was even better, of course, when we beat the Cowboys. It was definitely a game we will never forget.
*Stacey - Dallas, Texas *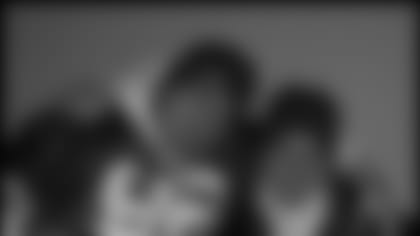 My brother and I attended the Sunday, Dec. 11 game vs. the Detroit Lions. It was our first Packers game as well as our first time in the United States. We ended up taking a 20-hour bus ride from Kitchener, Ontario to the great city of Green Bay, Wis. There was some kind of mix up with our room -- it had only one bed! The best time of our life was watching the Packers beat the Lions. The 20-hour bus ride, the one-bed motel, it was all worth it to see Brett Favre and the rest of the Packers! Thanks for the memories!
Jake - Kitchener, Canada*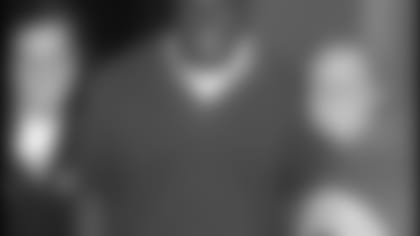 Recently, Samkon Gado came to the college I attend, University of Wisconsin- Eau Claire. He spoke of the trials and tribulations he faced in going from Nigeria to the NFL. This was one of my favorite Packers experiences because it seemed like I got to know one of the players in a different light, which was much more personal than just seeing them on the field. This is a picture of my girlfriends and #35. Thanks for coming and good luck next season, Samkon!
Abbie - Green Bay, Wis. *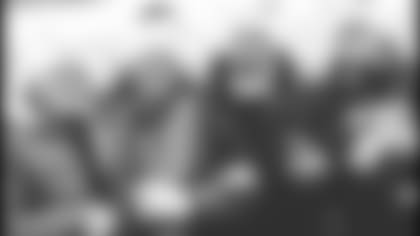 Last Christmas Day my mother and sister gave my husband and I the best Christmas gift -- a trip to Lambeau Field to watch the Packers-Bears game. We are Packers fans from Washington, and it was our first trip to Lambeau for a game. It was so exciting! The crowd was incredible. Everyone was wearing the Santa hats that were given out, and the game was exciting right up until the very end. We even posed for a picture with Saint Vince since he was sitting near us. It was an awesome first experience!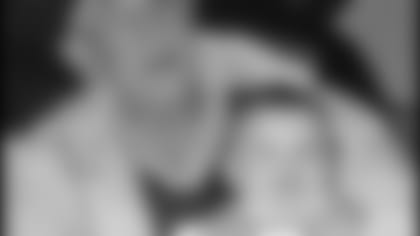 My 73-year-old dad Merrill was a huge Packers fan from the beginning. In 35 years in Wisconsin, he never had been to a home game. So, for a gift my family and I got him tickets to a game and flew him from South Carolina to Lambeau Field. This picture was taken just after that game and was one of the best memories that he had in his life. Sadly, the Packers lost their biggest fan on Jan. 11th. Thank you to the entire Packers organization for making my father's dream come true.
Kathleen - Janesville, Wis.*