A run-in with the legendary Ray Nitschke...meeting Brett Favre for the first time...flying cross-country with Javon Walker. It's all here as Packers fans tell us about some of their most memorable moments backing the Green and Gold in our first installment of 'Packers Fan Memories.'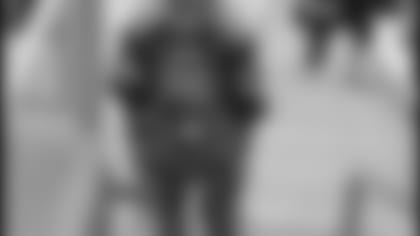 My favorite Packers memory is when my mother, grandmother and I all went to Green Bay for the first time on August 7, 2004. It was Packers Family Night and a dream come true for my mother and I. As we drove into Green Bay, the green and gold was all over. We got to our hotel and stayed just long enough to unload our suitcases and then headed out in search of the all mighty Lambeau Field. This was a place that my mother never thought we would be. As we drove in, my mother looked to the left and spotted the football camp. She was so excited that she couldn't hold her camera right. My grandmother said "Trisha, look to your left," so she did and there it was... Lambeau Field. She dropped her camera and just looked at it like it was the first football field she had ever seen. I had never seen her so excited before, so that is my favorite Packers moment.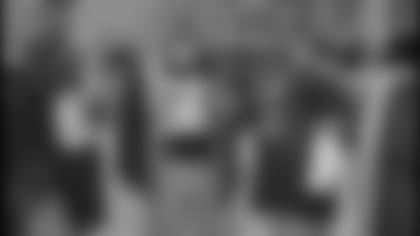 Back in the 1970s, when I was literally knee high, my parents brought my brother Kevin and I to a Packers game. This was the first of many trips I've taken to Lambeau Field throughout my life. My brother and I were very excited and found it difficult to stay in our seats, which were on the 50 yard line, below the press boxes. On one of my trips back up the many stairs to my seat, I wasn't looking up and smacked my head directly on a large man's knee. I looked up and the gentleman apologized for the incident that was obviously my fault. I returned to my seat, where my father asked me if I knew who I had just run into. I didn't, so he informed me that the polite gentleman was Ray Nitschke. Today, when watching games on TV or at Lambeau, I proudly wear the jersey number and name of my favorite Packer, #66, Ray Nitschke.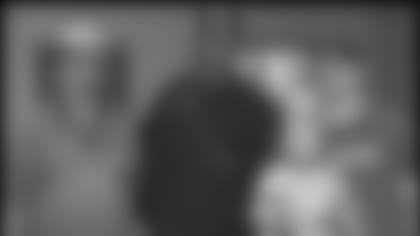 We currenty live in Phoenix, Ariz. and neither my father nor I had ever been to a Packers game at Lambeau Field. We went to the final Packers game in Jan. 2005, vs. the Vikings. It was a great experience. On the trip back to Phoenix, Javon Walker was on our flight. He couldn't have been nicer. He stuck around to take some photos and sign some autographs. My father was like a little kid, he had never had an experience like this before. He couldn't stop smiling. The Green Bay Packers organization is fantastic. I am proud to be a fan.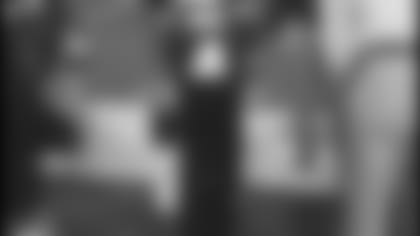 My favorite memory is my son meeting his hero, Brett Favre, in the Metrodome. Originally from Wisconsin before moving to Minnesota, it was hard for him to be a Packers fan living where most people are Viking fans. His dream had always been to meet Favre, play quarterback for the Packers and break his records...to be just like him. It even caused him major problems in school. He suffered a lot of ridicule because he used to wear "Packers stuff" almost everyday. The Vikings then gave us some tickets to a game between the Packers and Vikings. Before the game, Brad Madson, director of community relations for the Vikings, took my son out on the field to meet Favre and to get his autograph. My son's dream was realized and the Packers won the game. It was a fantastic experience he'll always cherish. He was 8-years-old at the time and is now 15, and still a big Packers fan. The Packer's won that game, 33-28, on December 17, 2000.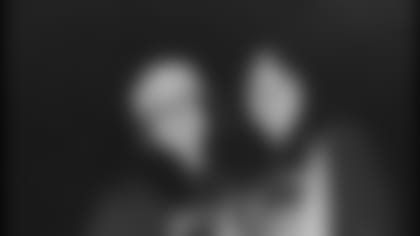 I think my most memorable moment in Packers history would have to be when we won Super Bowl XXXI. I think I almost fell over when we got the last touchdown. The look on Brett's face was priceless, and seeing everyone go crazy in New Orleans was so exciting. So for me, being a young Packer Backer, that would be my most memorable moment. Not to mention beating Minnesota the past couple of years. That always gives us Packers Fans bragging rights until next year :). Go Pack Go! From two of California's biggest Packers fans.
Eve -- Huntington Beach, Calif.