The fervor of Packers fans has no limits. One man hung out in Ahman Green's rec room. Another is part of his family's third generation of devoted supporters. A Californian took a road trip to Brett Favre's hometown, a girl adopted Green's surname as her own and a fan traveled across the world to watch a Green Bay playoff game. These stories make up this week's batch of 'Fan Memories' as Packers fans tell us about their most memorable moments backing the Green and Gold.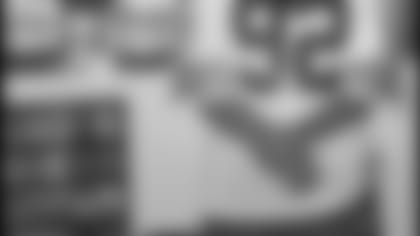 Thanks to a co-worker friend (Scott), one of my best friends (John) and I got to meet Ahman Green in the Family Area after the Packers/Cowboys game in which Green was the Offensive Player of the Week with his 90-yard TD run. And after the game, we went back to Green's house to have pizza and talk about the game. A DREAM COME TRUE!!! He is a very down-to-earth guy and a real class act. Here's a picture of me in Green's Rec Room.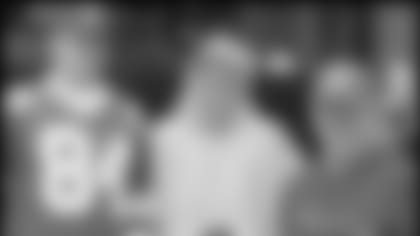 Recently my grandpa passed away at the age of 89. Before he became ill, my father and I were lucky enough to bring him to Lambeau Field, a dream of his for many years. Of all my Lambeau moments, including the amazing Al Harris pick for a TD vs Seattle in '03, this was easily the most memorable. The Pack routed the Lions for a 31-6 win, but the real victory was just being there as a family. In this picture, you see three generations of proud Brunner Packers Fans. Thanks for the memories!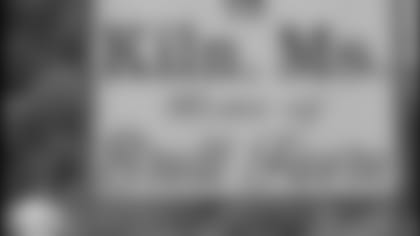 Visiting the hallowed grounds of Lambeau Field may not happen. However, we may have done the next best thing -- visit Kiln, Miss., the hometown of Brett Favre. My wife, Lisa, and I noticed a sign for Kiln while traveling along I-10 towards Atlanta in the summer of 2004. Lisa generously obliged my request to pay a visit. So, we got off at the next exit and sped back. A sign informed us immediately that we were in the right place. Our stay was brief, but visiting the hometown of a legend is a special memory that we will long remember.
David – Pleasant Hill, Calif. *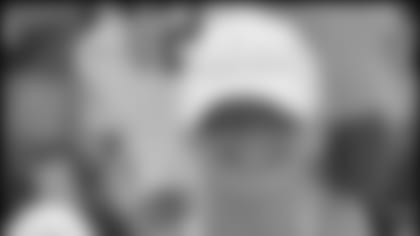 My favorite player is Ahman Green; I am such a big fan that my nickname in school is Angie Green. My dad is a big time Packers fan too. He took me to Brett Favre's Charity Softball Game this year. We were in the outfield, and Green hit a home run. My dad dove to get the ball for me, after the game, I got Green to sign it. This was the coolest thing ever!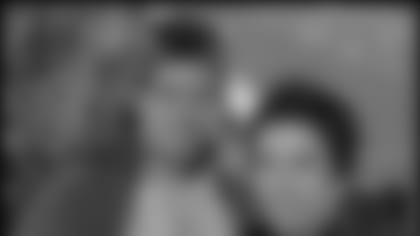 In December last year, my mate Todd and I, who are avid Packers fans, traveled to the US to watch the Packers. We originally went to watch their Christmas Eve match in Minnesota and then we flew to their playoff game against the Vikings too! Although they lost, being at Lambeau Field to watch a live Packers playoff game was without a doubt the most amazing and memorable experience that we've had! Not to mention the snow outside and freezing temperatures unfamiliar to us coming from warm Australia! Being at the stadium is something we'll never forget!
Matt – Perth, Western Australia*