Hey Packers fans, here's your chance to share with other fans from around the world your favorite memories of the Green and Gold!
Each week, Packers.com will post a new feature called 'Packers Fan Memories.'
Your first time at Lambeau Field... The first time you met a Packers legend... Your favorite piece of Packers memorabilia...Your family's pre-game tailgating ritual. You name it. We want to hear about it in 'Fan Memories' as Packers fans tell us about some of their most memorable moments backing the Green and Gold.*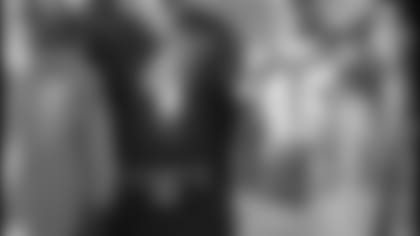 In December of 2004, my Family and I made a wish through the Make-A-Wish Foundation. It was to meet the Packers and expecially Brett Favre. The wish came true, and I got to meet a true legend.
Matt - Sault Ste. Marie, Mich. *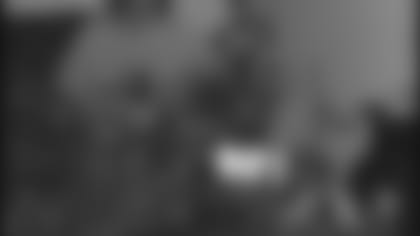 I moved from Appleton, Wis. to Escondido, Calif. in 1971. I have continued to love and support the Packers all of these years. I have been to every Packers game they have played here in San Diego. 50 Wisconsin friends got together for a tailgate party in the San Diego stadium parking lot one year. The Packers fans took over the scene. It was a blast. I have accumulated so much memorabilia over the years that I put up a "Packers tree" every year in my living room. My San Diego friends think I'm crazy. Go Packers!
Gretchen - Appleton, Wis.*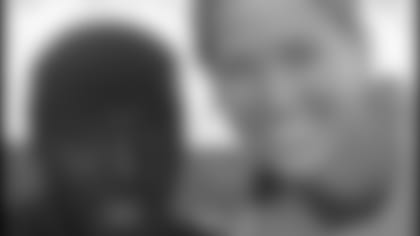 This summer's training camp was the best year ever! I met Packers players, including Aaron Rodgers, Ryan Longwell, and Ahman Green. My brother and I were sitting in front row, and Javon Walker came up and threw us the ball. We even threw it back to him. I also saw Brett Favre driving from practice, and he waved to me. I met superstar Donald Driver, and here's the picture of us. I'm a huge fan and love my Packers. Go Pack Go!
Ellen - White Bear Lake, Calif. *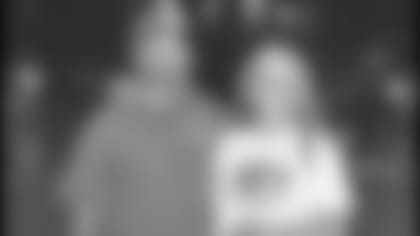 For my 50th birthday, I received tickets to a Packers game from our good friends here in Sacramento, Calif. Of course I was amazed and overwhelmed. Our whole experience in Green Bay, Wis. was something that I will never forget. Unfortunately we got into Green Bay too late to take the tour of Lambeau Field, but we had a great time at Curly's Pub. Gameday was more than we ever expected. I have been telling people that it was like being at "home" and being embraced by a family. Packers fans are the best bunch of people in the world.
Patricia - Sacramento, Calif.*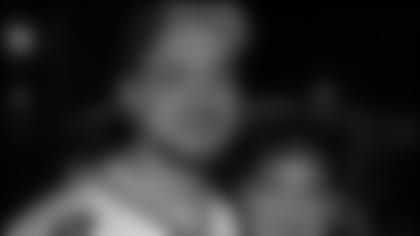 I have been a Packers fan since I was very little. I used to watch Green Bay play with my grandfather back in the 1970s. I have yet to get to Lambeau Field, but my wife and I did get to go to the Green Bay Packers-Houston Texans game in Houston on Nov. 2004. I'll never forget that game as Green Bay pulled it out in the 4th quarter with Brett Favre leading the way as usual to a three-point win.
James - Fort Worth, Texas*