Hey Packers fans, here's your chance to share with other fans from around the world your favorite memories of the Green and Gold!
Each week, Packers.com will post a new feature called 'Packers Fan Memories.'
Your first time at Lambeau Field... The first time you met a Packers legend... Your favorite piece of Packers memorabilia...Your family's pre-game tailgating ritual. You name it. We want to hear about it in 'Fan Memories' as Packers fans tell us about some of their most memorable moments backing the Green and Gold.*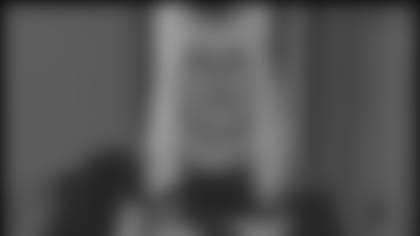 Dressing up my newborn son for Packers games is something I've dreamed about. Now every gameday we put on our Packers clothes and cheer on our team. I'm teaching him how to raise his arms for a touchdown. Here he is in Green Bay, Wis. on Oct. 9th for his first game. You can tell by the smile on his face that I've started a new generation of Packers fan.
Stacy - St. Paul, Minn. *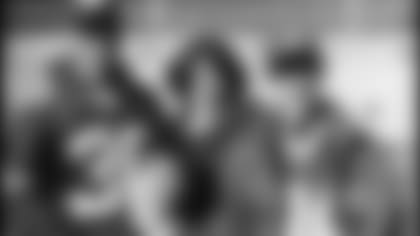 I wanted my family to see a Packers game at Lambeau Field before Brett Favre retired. So we picked the Oct. 9th game against the New Orleans Saints. It was the greatest game to see. The Packers scored 52 points and held the Saints to 3. It was truly amazing. The whole experience of tailgating, going to the game and touring Lambeau Field and the Hall of Fame were memories we will never forget. My children were able to see why the Packers are the greatest team and have the greatest tradition in football. Go! Pack! Go!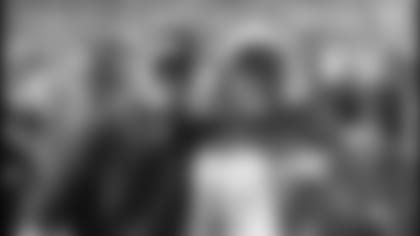 My father and two buddies have attended Packers games for the last 25 years through the good and bad. Occasionally I get the opportunity to tag along and witness their perfectly executed tailgating and gameday traditions. Last Sunday vs. the New Orleans Saints was one of those opportunities. And it turned into much more -- not because of the score -- though that helped. After a late first half touchdown, David Martin came over to our seats in the front row of the end zone and handed the ball to my father. It will serve as a great memory for a couple of die-hard fans.
Benjamin - Green Bay, Wis. *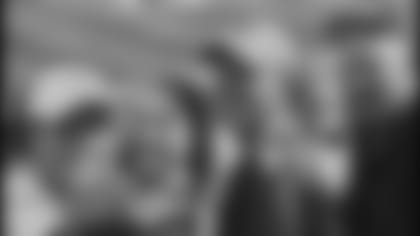 My sister was diagnosed with breast cancer just a few weeks before Deanna Favre was diagnosed with the same disease. Being a survivor my sister has shown tremendous resiliency and courage. We were lucky enough to get tickets to the Cleveland Browns game this year and enjoyed our first trip to "The Frozen Tundra." Although the Packers lost a tough game, it was an incredible memory for me, my father, my girlfriend and especially my sis. We have all been lifelong Packers fans from Iowa and are already discussing another trip.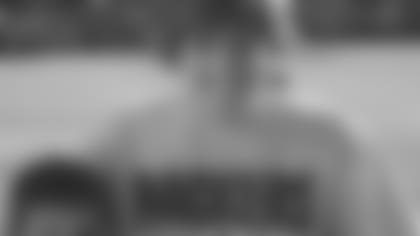 One day I was on a weekend trip to Chicago, and we met a couple who were Packer fans. They called us the next June, giving us a chance to take our two boys to a home game. In October of 2003 we went to Lambeau Field to tailgate and enjoy the best football experience ever. We sat in the second row in the end zone. We saw an awesome game against the Kansas City Chiefs, and I participated in a Lambeau Leap. We love the Packers!
Jill - Grand Ledge, Mich. *