Hey Packers fans, here's your chance to share with other fans from around the world your favorite memories of the Green and Gold!
Each week, Packers.com will post a new feature called 'Packers Fan Memories.'
Your first time at Lambeau Field... The first time you met a Packers legend... Your favorite piece of Packers memorabilia...Your family's pre-game tailgating ritual. You name it. We want to hear about it in 'Fan Memories' as Packers fans tell us about some of their most memorable moments backing the Green and Gold.*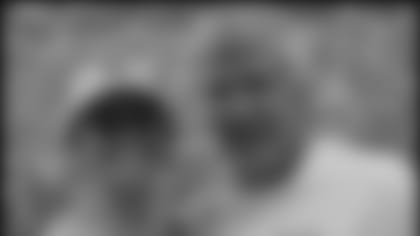 I have been telling my father for years that I would trade all of my Christmas presents for a trip to Green Bay to watch the Packers play. This year Christmas came early -- on Sept. 18 to be exact. He took me to Lambeau Field to watch Green Bay play the Cleveland Browns with the added bonus of seeing Reggie White's number retired. It was like a fairy tale. I seriously felt like Cinderella at the Ball!
*Anna - Colorado Springs, Colo. *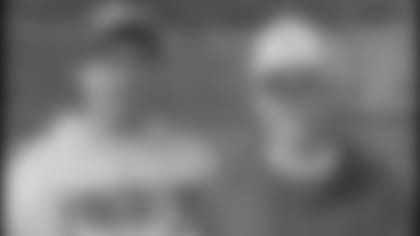 On Oct. 6, 2005, my son Billy and I left Philadelphia International Airport for the Mecca of the NFL -- Green Bay. I gave this trip to my son for his eighth grade graduation gift. We were greeted by Packer Fan Tours as we stepped off the plane. Everyone in Green Bay was exceptionally friendly. What an experience! As we arrived at Lambeau Field and I entered the Packers Hall of Fame, I was overwhelmed with emotion. The memories and this experience with my son was awesome and truly unforgettable.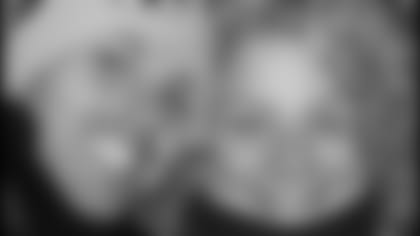 Growing up in Wisconsin, I am naturally a huge Packers fan. On Nov. 21, I finally got to take my "Southern" husband to his first Packers game and tailgate party at Brett Favre's Steakhouse. What a night it was! He finally got to see the excitement and energy of a game at Lambeau Field first hand. I can't wait to have the same experience with my boys one day! Thanks for the memories.
Rochelle - Springfield, Mo. *
This summer my friend Kyle and I went to Lambeau Field for the Family Night scrimmage against the Buffalo Bills. It was the best time I have ever had. We were both lucky enough to meet the legend himself, Brett Favre. He was everything we expected and more. He gave us a memory that will last a lifetime and a story that will be shared when we are a hundred years old.
Brad - Des Moines, Iowa.*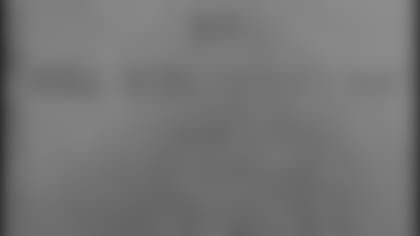 My boyfriend bought me Packers tickets on the 45-yard line for my birthday. Just when I thought life could not get any better, he takes me to view the bricks outside Lambeau Field. One of those bricks had the inscription: "Will you marry me Juli?"... I was in total awe as he proposed to me right there at Lambeau Field. Just as that brick will lay there forever, so will the memory of that day!