The Green Bay Packers' preseason schedule consists of two Saturday games and one Friday contest. Two of the three opponents made the playoffs last season.
Date  Opponent  Time (CT) TV     
Fri., Aug. 11 at Cincinnati Bengals 6 p.m. Packers TV Network
Sat., Aug. 19 NEW ENGLAND PATRIOTS 7 p.m. Packers TV Network
Sat., Aug. 26 SEATTLE SEAHAWKS (Gold Pkg.) 12 p.m. Packers TV Network
*All preseason games will also be broadcast on Telemundo 
Green Bay opens the preseason with a trip to Ohio to take on the Cincinnati Bengals. It will mark the second straight year that Green Bay starts the preseason on the road. It will be the first preseason meeting between the Packers and Bengals since 2012, a 27-13 Green Bay win at Cincinnati. 
The Packers return to Lambeau Field for the second contest to host the New England Patriots. Green Bay last played the Patriots in the preseason in 2015, winning at New England, 22-11. This will be the Patriots' first preseason trip to Lambeau Field since 2005.
Green Bay will finish off the preseason at home for the first time since 2019. The Packers will take on the Seattle Seahawks, marking the first preseason matchup between the two clubs since 2013 at Lambeau Field. It will be the first time that Green Bay and Seattle will face off in the preseason finale.
Both home games will have a charitable aspect to them, with the first contest designated as the Play Football Game and the second game as the Packers Give Back Game. 
Flagshipped by Milwaukee's WTMJ-TV and in conjunction with WGBA-TV in Green Bay, Packers preseason games are televised over a 22-station network throughout the state of Wisconsin, Upper Michigan, northeastern Minnesota, Peoria in Illinois, Cedar Rapids-Waterloo, Davenport and Des Moines in Iowa, Omaha in Nebraska, St. Louis in Missouri, Bismarck, Fargo and Minot in North Dakota, Sioux Falls in South Dakota, and Anchorage, Fairbanks and Juneau in Alaska. Packers preseason games are also broadcast on Telemundo Wisconsin. 
In addition to flagship station WTMJ-TV and WGBA-TV, the games are televised over WQOW/ABC, Eau Claire, Wis.; WXOW/ABC, La Crosse, Wis.; WKOW/ABC, Madison, Wis.; WAOW/ABC, Wausau, Wis.; KQDS/FOX, Duluth, Minn./Superior, Wis.; WLUC-NBC/FOX UP, Escanaba/Marquette, Mich.; WMBD/CBS, Peoria/Bloomington, Ill.; KCCI/CBS, Des Moines, Iowa; WHBF/CBS, Davenport, Iowa; KWWL/NBC, Cedar Rapids/Waterloo, Iowa; KTVI/FOX, St. Louis, Mo.; KETV/ABC, Omaha, Neb.; KNDB/BEK, Bismarck, N.D.; KRDK/BEK, Fargo, N.D.; KNDM/BEK, Minot, N.D.; KDLT/NBC, Sioux Falls, S.D.; KYUR/ABC, Anchorage, Alaska; KATN/ABC, Fairbanks, Alaska; KJUD/ABC, Juneau, Alaska and WYTU/Telemundo Wisconsin. For a map of the affiliates, please go to packers.com/video/tv-network. 
All Packers games can be heard on the Packers Radio Network, which is made up of 51 stations in Wisconsin, Michigan, Minnesota, Illinois and North and South Dakota. 97.3 The Game – WRNW-Milwaukee begins its second season as the flagship station of the Packers Radio Network. For a map and full listing of radio affiliates, go to packers.com/video/radio-network.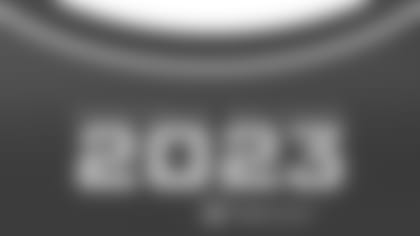 2023 Packers Schedule
See who, when, and where the Packers are playing in 2023!