The Packers Partners Fan Club question of the month is from John from Cary, IL
In your time covering the NFL, what have been some of your favorite stadiums to visit? What have been some of your least-favorite stadiums to visit?
Lambeau Field, Everbank Field and Three Rivers Stadium have been home for me. When you sit in the same seat in the same press box for a lot of years, it really does become home. At the final game in Three Rivers' existence, my writer friends scraped off the placard number at my old seat and sent it to me. It's one of my most treasured pieces of memorabilia. Old Cleveland Stadium was so bad it was good. I went there once a year for 23 years and in some ways it became home. The press box was tucked back between the top of the upper deck and the roof. Its windows made it appear as though somebody stuck a school bus in the upper deck. It had a porta toilet in it, which I called the world's highest outhouse. Getting from the press box to the locker room was arduous, and the postgame interview room was a windowless trailer in the concourse. Fans would beat on the walls of the trailer as we did the postgame interview with the coach. It was kind of scary. The visitors' locker room at Cleveland Stadium was at the top of a flight of stairs and smaller than most head coaches' offices today. So why is Cleveland Stadium one of my favorites? I guess it's about big games and fond memories. All of the new stadiums are great. All of the old ones were not. The LA Coliseum was the worst. The visitors' locker room had doors on the players' locker stalls. Players could go in there and shut the door. I remember Joe Gilliam going in there and shutting the door in 1975. We didn't know why. Later on, we'd find out. The press box was condemned for the last game I ever covered at the Coliseum, which was in 1994. They built a temporary outdoor press box in abandoned stands at the peristyle end of the field. The worst part of covering a game at the Coliseum was the walk from the locker room to the bus. The final 20 yards felt like the proverbial dark alley.
I know last week was supposed to be THE game, but this game against the Redskins really has me excited. Not only do the colors of these teams say football with their autumn colors, but I think we're really going to see what Eddie Lacy can do, and that really has me excited.
I hope everybody feels as you do because this is a big game. First of all, it's the home opener and it'll likely be played in front of the largest crowd to see a home game in Packers history. Beyond that, the Packers desperately need a win so they can avoid a slow start. Let's not forget, this is an NFC game, which makes it big as a potential tiebreaker. The Packers are already 0-1 in NFC games. The situation is similar to what it was a year ago, when the Packers lost to the 49ers in the opener and faced a critically important game against the Bears. The Packers got a big boost from the crowd for that game, and I expect the same will occur this Sunday. Win this game and everything will be right with the world.
Chris from Platteville, WI
Points are obviously the most important stat in football. Which of the following is next most important, in your eyes: Winning the turnover battle, winning the time of possession battle or having more yards?
Winning the turnover battle is No. 1 for any team. If it's even, then time of possession is of critical importance for teams that want to run the ball, and yardage is probably No. 1 for teams that want to pass the ball. The Redskins want to win time of possession on Sunday. I would expect it to be a big part of their game plan.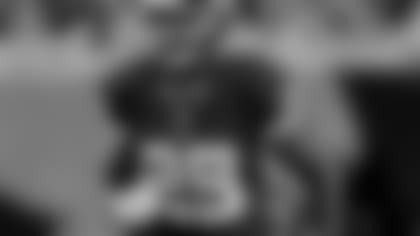 Redskins S Bacarri Rambo
Roland from Glen Cove, NY
During the draft you had mentioned Rambo as a potential sleeper. What did you think of his pro debut and will he be someone to target on Sunday?
I asked him at the combine to describe his style of play. He said he was a playmaker, and then likened himself to Ed Reed. I asked him if he was a big hitter, and he smiled and shook his head. That's the profile on Bacarri Rambo. He's an interception machine on whom you'd like to get your big running back downhill in the secondary.
Am I the only one who blames the Packers' loss on Sunday entirely on the offense? The Packers don't win unless they score 35 points or more. It's been that way since Aaron Rodgers took over.
It wasn't that way in 2010 when the Packers won at the Jets, 9-0, or beat the Bears, 10-3. Six times that season the Packers defense held the opposition to seven or fewer points. I guess we forget those things. After all, three years ago is a long time.
Bill from Chapel Hill, NC
In your 40-plus years covering football, how many times have you ever heard a fan say, "Man, my team's play-calling is great."
There have been two constants during the years I've covered football: 1.) All high school bands are great. 2.) All play-calling is too conservative and should've utilized the tight end more often. In Green Bay, I've discovered a new twist: The Packers should use the screen pass more often.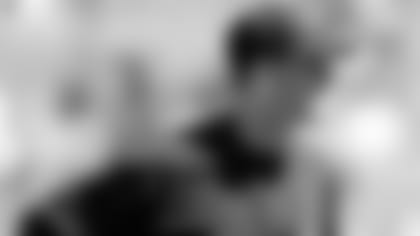 49ers coach Jim Harbaugh
Thomas from Fruit Cove, FL
Vic, I wrote in a comment section that I didn't want some flower-hugging, tree-hugging, snow-shoveling, light foot to tell me what to write or how my opinion should be. This reference was to another blogger who, it seems to me, likes to analyze everything to nausea and then tell people how they should feel. I know you know this is in no reference to you.
I could tell right away you weren't referring to me because I don't shovel snow, at least not since having purchased "The Snowinator." I'm looking forward to dusting off "The Snowinator" during the bye weekend, changing the oil, fueling it up and giving it a start, just to make sure it's ready for the first big snowfall. It tears through snow like Mushmouth Mariano Pacetti through pizza. You lose your grip on "The Snowinator" and it'll eat through the foundation of your house. Want some of this, Harbaugh?
Vic, what does it mean when coaches or players refer to scripting the game?
It means they've assembled a script of plays, usually for the offense's first drive of the game. It's a script the offense has practiced until it knows the plays and their sequence by heart. Usually, the offense executes the script very well. I watched a college game recently in which one team went 80 yards for a touchdown with ease and precision in its first possession. It was the only touchdown they would score in the game, however, which left me wondering why they didn't run the script again. Did they think the other team's defense would remember all of those plays and the sequence in which they were run? If I have a script that works that well, I'm going to keep running it until the other guys stop it. I like the idea of my offense doing something well better than the idea of keeping the other guys guessing.
Franklin from La Crosse, WI
What do you think of the Seattle Seahawks' plan of stationing undercover police wearing their opponents' jersey at their home games, in an effort to deter unruly fans?
I think it's entrapment and I think anybody that falls victim to it deserves whatever they get. The first person that should be arrested is the guy that created that TV commercial that proclaims, "We must protect this house." How about we must act like civilized human beings?
Jeremy from Schofield, WI
Vic, I have been practicing throwing with my non-throwing arm lately. I was thinking, why don't the quarterbacks do that as well? I mean, if Aaron Rodgers could roll out smoothly to his left and throw an out route, then defenders couldn't game plan and know Rodgers' tendency to roll out to the right.
You're eating too much cheese, Jeremy.
Vic, the Lions-Vikings game ran long, so Fox switched to our game just in time to see the Packers kickoff. So we never learned why it was the Packers doing the kicking. If we win the toss, doesn't Mike McCarthy usually elect to defer? What was the thinking this time, for those of us watching on TV?
The 49ers won the coin toss and elected to defer their choice. At that point, it was the Packers' choice. They were not permitted to defer because if the rules allowed both teams to defer, they'd never be a kickoff. So, the Packers elected to receive. To start the second half, the 49ers elected to receive. Of course, you could always elect to kick to the clock.
Do you think the Redskins won in the trade for RG3? Why would the Rams give up someone with the talent to be "The Man"? It just seems like Andrew Luck and RG3 are guys you don't trade away for anything. The Rams will never be an elite team with Bradford.
Do you pass on Johnny Unitas because you have Gary Cuozzo? In the old days, before the salary cap, you wouldn't do that. In the salary cap era, teams make financial commitments to players that can turn out to be terrible mistakes, not only because picking that player was a mistake, but mostly because your commitment to him caused you to pass on players that turned out to be great. The Jaguars passed on Aaron Rodgers in 2005 because the Jaguars had made a commitment to a quarterback. He has since been replaced by two other commitments. The quarterback position is like none other in football. He makes so much money that there's only room for one such player on the team's salary cap. The position carries with it the greatest of financial commitments and, of course, it's just one position and it doesn't translate well to other positions. Jonathan Ogden played guard as a rookie. Clay Matthews played left outside linebacker early in his career; now he's a right outside linebacker. A quarterback is only a quarterback and you can only play one of them at a time. When you pick one to whom you're going to make a financial commitment, you better hit on him. If you don't, the repercussions can be devastating. A miss at that position will likely cause a team to pay off at least one whole coaching staff.
Drew from Johnson City, TN
Vic, can you explain to me how Coach McCarthy's preference of a bigger back fits behind a zone-blocking scheme? I think some of our soft label comes directly from the mismatch of trying to use a power back behind a slant-and-slash blocking scheme.
Zone-blocking requires a cutback runner; it's not a slant-and-slash scheme. The idea is to get the defense moving one way, and then cut back behind it. That kind of scheme favors a big back, somebody who can absorb a hit, because a cutback runner is cutting back into the face of the pursuit, and that can get a little hairy. I'm not saying you have to be a big back to play in a cutback scheme, but it certainly doesn't hurt at the point of attack to have some meat on your bones. Terrell Davis was a power back who fit perfectly in the zone-blocking scheme. Mike Anderson and Reuben Droughns are big backs that flourished in the Broncos' zone-blocking scheme. Arian Foster is 6-1, 230, and he's the current king of the zone-blocking runners. That might be one of the issues with Johnathan Franklin. He's not a power back. He might need to be used in other ways.
Jack from San Francisco, CA
Please tell me I don't have to get used to the NFL stirring up controversy over every bad call by the officials. I could do without the drama.
Nothing sells like controversy. The vast majority of the questions I've received this week have pertained to Clay Matthews, his tackle of Colin Kaepernick and Jim Harbaugh's comments about it, and the next wave of controversy on this subject is about to begin.
Leonardo from New York City, NY
Vic, I want to know if you think this defense is good enough to get us to another Super Bowl. Offense wins games but defense wins championships. Do we have a championship-caliber defense or not?
The 49ers had the No. 3 defense in the league last season but they didn't win a championship. The Ravens had some of the greatest defenses in the history of the game, but didn't win a championship in the major-point-of-emphasis years until last season, when the Ravens' defense fell into the bottom half of the league but Joe Flacco emerged as an elite quarterback. I think you need to modernize your thinking a bit. A bad defense isn't something you want, but you win championships in today's game with offense and hot quarterbacks. Yes, I believe the Packers defense is good enough for the Packers to win a championship. I think this defense will grow to play at an improving level throughout the season.