Vic, in my opinion, Coach McCarthy made the right call in not going for two and making the score 28-27 Bears with over 11 minutes left to go in the game. A lot can happen in a football game with over 11 minutes to go, and a lot did happen. Am I off on this?
You're spot on and here's why: Even though the decision didn't seem to matter one way or another in the final analysis, had the Packers gone for two points and failed, which would've left them trailing by two points and still needing only a field goal to win, the real gain in going for one was that it allowed the Packers to go for the first down on fourth-and-1 at their 22 and know they would still only trail by one score if they didn't get the first down and the Bears scored a touchdown. You might say not going for two allowed the Packers to go for one. Yes, 11 minutes to play is too early to start going for two, in my opinion. My fear is for getting caught in the two-point death spiral, which is what happened to John Fox in Super Bowl XXXVIII.
I almost cried last night when Green Bay won, in a good way. Is there something wrong with me?
No, there's nothing wrong with you. It was an honest emotion, but you should try not to do it again. If it does happen again, don't tell anybody.
I hope the 49ers come to Lambeau and lay an egg. Is it wrong to hope we beat them because they implode from sub-zero temperatures and turn the ball over five times?
That's fine, just don't cry if it doesn't happen.
Vic, I know when you win you're always right. Still, some food for thought: Instead of Rodgers hitting Cobb for a touchdown, he gets sacked on the Packers final drive. How many people do you have calling for Mike McCarthy's head for not going for two earlier in the game?
You can start with all of the people that wanted to shut down Aaron Rodgers and play for the higher draft pick.
Ignacio from Bruges, Belgium
Vic I walked around London for an hour to find the game last night, ran into a Bears fan; we talked, cheered, booed and had fellowship. It was well worth a walk in the cold in a city so foreign; worth every penny or pence. Now the rematch against San Francisco. Now time for the second chapter.
I'd be careful if you meet any 49ers fans with whom you'd like to share some fellowship. They got a lip fungus they ain't identified yet.
Do you feel there should be a rule change to make right what happened in the San Diego-KC game? Having seven on one side of the ball is not challengeable.
It would be easily reviewable, but I don't want to see the day when we're reviewing everything. Sometimes we have to just live with unfairness. It prepares us for life. The Steelers have been playing football for a long time. They'll get over it.
I'm curious as to how you felt about the 49ers as our first-round opponent. I feel like Harbaugh has really had McCarthy's number the past few years. Will our defense rise to the occasion? Is this Sunday different?
I like the Packers' chances. It's a little early in the week to make this kind of statement, but I think the Packers are going to win this game. I think Packers fans have a case of "49ers on the brain," which is the result of having been traumatized by the whipping the 49ers put on the Packers twice last season, and by the 412 yards for which Colin Kaepernick threw in this year's season opener. I think this Sunday's game will be different. I think Aaron Rodgers tilts the field. I think the bone-chilling cold that's predicted for Sunday will be a huge factor. Most of all, I think the Packers believe they can beat the 49ers. I don't think they truly believed that when they went to San Francisco last January.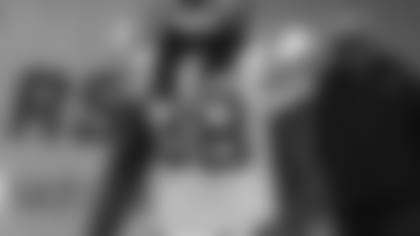 CB Tramon Williams
Anthony from Atascadero, CA
Do you think the Packers secondary is enough to stop the 49ers this Sunday?
Yes, I do. Tramon Williams and Sam Shields are playing their best football of the season. They are hot cornerbacks right now. My biggest concern is the Packers run defense. It is not a hot run defense right now. On a bitterly cold day, the 49ers are going to try to pound the ball.
I've been saying this for weeks and I don't know why you don't post my comments, but I feel it's a key strategy to winning, especially in this year's NFL. Get in the backfield and pressure the QB. Get those tackles for a loss and force the opponent's offense into third-and-long.
Ryan, saying it and doing it are very different things. I sense you're part of the Madden generation that believes football is a game of strategy; football is a game of human confrontation. It's a game of one-on-ones and the Packers aren't winning those one-on-ones right now up front on defense. The Packers are having trouble right now denying yardage gained, let alone focusing on tackles for a loss. They've lost their star pass rusher and they are playing without a true outside linebacker. Think about that. Nick Perry, Mike Neal and Andy Mulumba are former defensive linemen who've been converted to outside linebacker. Coach Capers knows lots of good plays; plays aren't the problem. What Coach Capers needs is for his outside linebackers, who are designed to be the stars of his 3-4 defensive scheme, to grow into the position.
Vic, what a way for the season to end. My heart is broken that we have a QB who is incapable of leading the team to a come-from-behind victory.
Please, no chortling. Didn't we learn our lesson a few weeks ago?
Do you think the Packers can beat the 49ers. And how so?
Again, yes, I believe the Packers can beat the 49ers. The Packers are healthy on offense; Rodgers and Randall Cobb are back. I believe that in weather conditions with which the Packers are familiar, they can outscore the 49ers.
Rick from Fountain Valley, CA
What is wrong with this quote on the status of Clay Matthews' injury: "I really don't have a feel for Clay, as far as where he is. I really haven't even seen him to talk to him. You're always cautious with players after surgery." How can a head coach not even talk with his second most important player after that person has had a major injury?
Rick, coaches don't provide injury information. I don't even know why we keep asking questions about players' injuries; we should know by now we're not going to get answers. It's become a game of dodge the question, and all coaches play it. If we didn't ask medical questions, however, fans would complain that we're not doing our job, so we ask the questions, which forces the coaches to play dodge the question. We are obsessed, as fans and media, with injury information. We are bound and determined to get it, and coaches are just as bound and determined not to give it. I would prefer that coaches answer all questions about injuries thusly: I will not comment on player injuries. I think it would force us to ask other and more probing questions, and it would force coaches to be more forthcoming on those subjects.
Daniel from Fond du Lac, WI
It's 1:20 a.m. and the temperature is -13. After living at an army base in Georgia and flying home for Christmas, I can't emphasize how shockingly cold Wisconsin can be in January when you don't live here. How much can we expect the 49ers to be affected by the cold?
I've never felt anything like this and I am in awe of the players for how they are able to perform with such skill in such extreme conditions. I went outside to do a two-minute video yesterday and my left ear started to hurt from the cold. I covered a Florida team for 16 years. It won a game in Green Bay on a viciously cold night in 2004, but there weren't many of those games. I can remember covering a game on a 40-degree day in Cincinnati when a Jaguars player ran from the sideline and into the huddle without taking his coat off. Warm-weather teams struggle with the cold. I think the cold got to the Falcons. They didn't score a point in the second half. I think the cold wore them down, sapped their resolve. The 49ers are a tough bunch. They'll be mentally conditioned for the demands they'll face, but there's no way for them to replicate this kind of numbing cold in their preparation. Knowing what to wear and being comfortable in that kind of equipment is a big part of it. I can remember how Jaguars players would be consumed by what they were going to wear. It's a new experience. That's what makes it difficult.
Vic, there should have been a flag on that last play. The DB knocked Jordy on his wallet eight yards down field. There may have been riots if our season had ended like that.
Please, no whining. This team has gotten bounces and breaks down the stretch like no team I have ever covered. How about Jarrett Boykin's touchdown? How about that touchdown against the Steelers? How about the Steelers' 97-yard touchdown drive to beat the Lions? The ball that bounced out of Calvin Johnson's hands and into the Bucs' hands? How about that 61-yard field goal by the Ravens against the Lions? How about the Cowboys' second-half collapse? If ever there was a time to not complain, but rather to appreciate how fate has favored the Packers, this is it.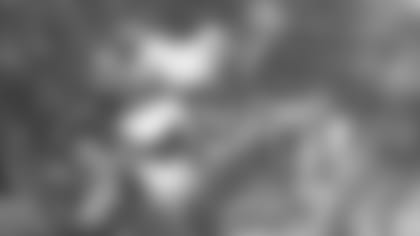 The Ice Bowl
Brennan from Wisconsin Rapids, WI
I want an Ice Bowl 2.0 this weekend. That would be great.
I'm gonna go see the weather man today. I'm gonna do a video with him and find out what's on the way this weekend. I'm seeing some frightening forecasts.
Vic, I just heard LaDainian Tomlinson call the Packers a finesse team versus a power football team in the 49ers. This is the edge I want to create this week. Do you believe that opinion is currently valid of the Packers?
The Packers are a power running team. That's what Eddie Lacy and the commitment to the running game did for the Packers this season. They finished the season No. 7 in the league in rushing, which is a dramatic turnaround from last season. Frankly, I think the Packers are better than a No. 7 run team; I think their ranking would be much higher had Rodgers not gotten hurt. It's the run defense that's a problem right now. It's giving up too many yards and touchdowns. Matt Forte twice, Le'Veon Bell, DeMarco Murray, Reggie Bush, Adrian Peterson and LeSean McCoy have all topped the 100-yard mark against the Packers since November began. That has to stop this week.
What do you think the chances are of 49ers fans filling the stadium, like Giants fans did two years ago?
I had never known the 49ers to be a team that travels well, so I was shocked to see so many of them at the 2012 season opener. Would they come here to sit in this cold? Why risk it? The uncertainty down the stretch of whether or not the Packers would host a playoff game has left the team with a lot of tickets to move this week. They sold a lot of them yesterday but there are still more to be sold. It's just one of those perfect storms ticket departments dread: fans don't want to commit to something that might not happen, but when it does happen, there are only a few days to get the tickets sold. The team needs Packers fans to join in "Operation Keep the Red Out," if you know what I mean. Here's a link to how to keep the red out and ensure Lambeau Field will be green on Sunday, not red.