The regular writer of "Ask Vic," packers.com Editor Vic Ketchman, is on vacation. Staff Writer Mike Spofford is temporarily filling in to answer your "Ask Vic" questions. Vic will resume writing his daily column on Monday, Feb. 10.
The Cenex question of the month comes from Todd from Marathon, WI
Just how good can Eddie Lacy be as a runner?  Do you see his punishing style of play allowing for a long career for him?
Lacy proved his toughness by playing through that ankle injury, and playing well, all December, and I don't see him taking unnecessary hits. A physical runner with his style might see a tad shorter career, but going down on the first hit is a good way to have an even shorter one.
Hello Mike, Aaron Rodgers' injury may have overshadowed the fact that the Packers' offense was not very good in the red zone, even when Rodgers was at the helm. Should the Packers be looking for a difference-maker in the red zone, as well as looking for defensive help?
You're right, the Packers were off to a slow start in the red zone. They were ranked 18th in the league before Rodgers got hurt and then fell to 26th by season's end. But the red zone has not been an annual problem. Far from it. Rodgers & Co. are normally quite efficient – from 2008-12, the Packers ranked sixth, ninth, sixth, third and third, in that order – so for now I'm going to chalk it up as a one-year anomaly. If I know Mike McCarthy, he will emphasize red-zone work coming off of last year and expect improvement, and I anticipate he'll get it.
For you (and Vic) this has to be the crazy time of year. I just love all these so-called mock drafts. Do those so-called experts realize there is a FREE AGENCY period BEFORE the draft? Which means players out of reach for the Packers may be there because someone in front of them decided to put big bucks into a free agent. I think the mock drafts AFTER free agency are more realistic and give a better picture as to who may actually be available to the Pack. Your thoughts?
I can't get enough mock drafts. We just had national football signing day for college recruits, and I'm dying to find a mock draft for 3-4 years from now with their names in it. I love those 64-team NCAA basketball seeding projections that come out in November, too. Anyone seen 2015 March Madness brackets yet?
Mike, love you and Vic's work, keep it comin', please. I'm already getting a little tired of the free-agent frenzy, and it's not even here, yet. Do y'all go to the Combine and if so aren't you looking forward to it? Young blood is going to be coming in, and trying to guess who it will be for the Packers is very interesting.
Vic will be going to the Combine along with our two handy video gurus, Duke and Tyler, while I hold down the fort at the office. To answer a related question from Dan from Chippewa Falls, WI, yes, we plan on doing the Prospect Primer series again leading up to the draft. Duke and Tyler will be bringing back loads of video interviews from the Combine, and once we have those I'll start working on the research and voice-overs. Hope we can make the series even better this year.
Chris from Stevens Point, WI
Hi Mike. B.J. Raji was quite the force in his first three seasons, totaling 10 sacks and making a number of disruptive plays. The past two seasons he has been a different player. The defensive scheme has not changed since he's been here so I can't figure it out. He hasn't sustained a major injury, so I'm just curious if you have any insight as to what's changed for him.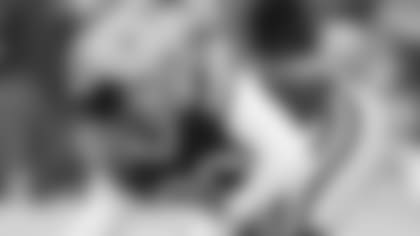 DL B.J. Raji
I don't think Raji's role has been the same. From my observations, the Packers started cutting back Raji's workload in 2012 by subbing for him a bit more, after he had played a lion's share of the snaps in 2010 and '11. The substitutions seemed to come more often on passing downs, so his opportunities to rush the QB became limited, and that trend continued if not increased in 2013. I don't recall seeing Raji on the field much in nickel or dime situations this past season, and if he was employed in nickel, it was more often in what's called "big nickel," a run-stopping front with the two down linemen being bigger guys, like Raji and Pickett. They're still two-gapping to contain the run first, which makes it all but impossible to get a step on the blocker to generate a pass rush if the QB drops back to throw. Now, if my assessment is reasonably accurate – and maybe I'm full of it; wouldn't be the first time – the relevant question might be this: Were Raji's pass-rush opportunities cut back because the Packers felt they had other inside rushers who are better, or was the priority to keep Raji fresh for run defense because there was far less depth in that area? The value of Raji's next contract, be it from the Packers or another team, might shed some light.
Scott from Cedar Rapids, IA
It was reported that the Packers offered Raji $8 million last year. The Seahawks signed Avril with less than $7 million. Isn't simple math that since (if we don't sign B.J.) we didn't spend $8 million on his contract, that we have $8 million to get somebody else who's effective?
It's not that simple. First of all, the report if I recall said Raji was offered a contract that averaged $8 million per year, and second, I don't personally know if the report was accurate. But to use reasonable numbers as an example, say Raji was offered a four-year deal worth $32 million. If the signing bonus was $6 million and the annual salaries were, year by year in millions, $4-6-7-9, Raji's cap number for 2014 would have been $5.5 million ($4 million salary plus $1.5 million in pro-rated signing bonus). That's still a large chunk of cap money, but it's not $8 million, and the bottom line is there's no way to know the true effect on the 2014 cap without knowing all the terms of the reported deal.
Hey Mike, from time to time Vic has said that he doesn't think that the NFL needs a salary cap any longer. He suggests that with the increased exposure of the game and the continual reshaping of the game by rule changes there is enough talent to go around without the use of a salary cap. What is your take on that idea? Do you think we still need a salary cap?
Yes. I believe getting rid of it could be a disaster for the league. The salary cap has helped make the NFL the most competitively balanced of the major sports leagues. Don't mess with that.
Mike, after growing up in Wisconsin, graduating from Northwestern, and then returning to Wisconsin, do you cheer for the Badgers or Wildcats when they play each other? Or do you go the Vic route and just sit back and enjoy the game?
I only spent one year at Northwestern, to get my Master's, so I've never looked at it as my true alma mater and therefore it doesn't trump my roots. I pull for the Wildcats anytime they're not playing the Badgers.
Allen from Birmingham, AL (also Paul from Bayville, NJ)
The Seattle defense has said they broke Peyton Manning's hand-signal code and that Denver didn't change it during the game. I think this accounts for some of their overwhelming performance. Of course, the best defense playing with a lead all game already had an advantage. How hard is it for coaches and teams to read the signals another team is using? Do players ever discuss this?
I've never heard players talk about it, but that's for good reason. If the Seahawks truly did crack a hand-signal code, revealing that they did wasn't too bright. They play the Broncos again next season.
I think that if the NFL wanted to cut down on violent collisions they could implement a rule which forces a defensive player to arm tackle instead of using their shoulder as a battering ram simply to separate the ball from the offensive player. Your thoughts?
So you can't use the head, and now you don't want to use the shoulder? Tackling would be nothing but grab, grab, grab. Vince Lombardi would (not) be proud.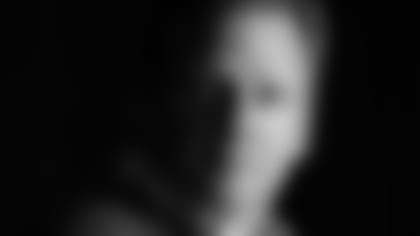 NFL Commissioner Roger Goodell
Nick from Melbourne, Australia
Vic/Mike, On the Saturday versus Sunday Super Bowl debate, one thing that has been forgotten is international viewing of the event. If the NFL and Goodell truly want to make this an international game (and games being played in London signal that is the case), the Super Bowl will need to be moved to either Saturday or Sunday afternoon. The current format means the game airs at 2-3 a.m. Monday morning in Europe and mid-day Monday in Asia/Australia. Having lived in both continents the last three years, I can tell you I haven't seen a minute of the last three Super Bowls being played. A Saturday time slot allows this to be viewed globally at a more friendly time.
A handful of international readers have pointed this out, and it's a valid point. I would imagine the league has been or will take that under consideration. Maybe if the idea of a London team materializes, the consideration will get stronger.
Does the strength at the top of a draft class impact the value of the pick? For example, if this year's first-round prospects are scouted as being stronger overall than last year's, would that make it harder to trade up in the first round this year? Or does the value of a specific spot/round remain constant from year to year?
A trade value question also came from Noel from Hensley, AR. I think it's more about the quantity of top players, but maybe you're saying the same thing. There will always be a significant difference in price between, for example, trading up for the 15th overall pick and trading up for the 25th. But if the general consensus is that there are only 20 players with legitimate first-round grades, that difference in price could be much greater, if that makes sense. Then again, there's rarely a league-wide consensus on the "look" of a given draft, no matter what the pundits say. More often, the beauty of a specific draft position is in the eye of the beholder.
Mike, given Vic's penchant for history, it has amazed me that he doesn't get the Packers-Bears rivalry. I read that the Packers have hired Cliff Christl as team historian, who has a book about that very subject. Do you think Vic will get a copy?
I have a copy in the cupboard behind my desk that he can snag anytime. I don't think Vic doesn't "get" the rivalry necessarily, I just think he hadn't seen a Packers-Bears game of any significance until the regular-season finale this year. Also, over his three seasons here, he hasn't seen the Packers lose to the Bears except in the game Rodgers got hurt, so the aftermath was more about the injury than the game result. I'm quite sure y'all will see that he "gets" it, via his inbox, should the Packers lose to the Bears again, assuming no ancillary storylines of greater import.
Chuck from Cleveland, Ohio
What happened to the '85 Bears and the 2000 Ravens? How come they couldn't make another Super Bowl appearance at least?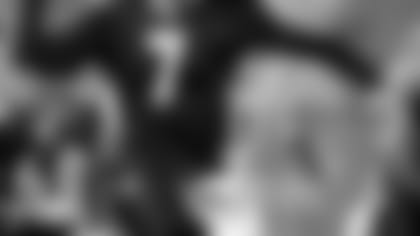 Former Ravens QB Kyle Boller
From interviews I've seen with those Bears players, they admit they took a lot for granted and allowed distractions to creep in at the wrong times after winning that Super Bowl. This was a team, after all, that made a Super Bowl music video before the playoffs even started in '85. In '86, they lost QB Jim McMahon for the rest of the season in late November to Packers DE Charles Martin's body slam, but still finished 14-2. When Washington stunned them in the playoffs at home, it set the stage for two more home playoff defeats the next two years to the eventual Super Bowl champs. First it was the Redskins again, and then the 49ers in the '88 NFC title game. That 28-3 drubbing at the hands of Joe Montana at a bitterly cold Soldier Field effectively ended the "dynasty," such as it was. The Ravens were a completely different story. They attempted to get better at the QB position after Trent Dilfer helped them win a title, and all they did was get worse. They signed Elvis Grbac to a big-money deal, won one playoff game in 2001, and then cut Grbac, who promptly retired. Then it was on to trying Jeff Blake and drafting Kyle Boller.
Brian from Fond du Lac, WI
Mike, my suggestion would be to just acknowledge that others have had similar ideas by mentioning specific twists if it adds to the discussion, but leave the names out. It's less clunky while still producing the desired effect. I know Vic sometimes does this, but he clearly chooses not to far more than is your style. I personally found that particular part of your style refreshing, as it seems more honest to me when you allow people to think for themselves rather than angling all the time for the perspective you most support.
Vic has an angle all the time? I never noticed.
John from Sheboygan Falls, WI
There is a lot of talk about Seattle D and dynasty. It seemed to me their success was a product of Manning not having the arm to exploit the mid to deep route. Right before Bakhtiari's concussion I got the impression the Packers' O-line was beginning to win the line of scrimmage against the 49ers in the playoff game. If the Packers continue to improve the run game and with Rodgers' arm and above-average escapability, are we not a formidable match for the vaunted Seahawks defense?
That's similar to a line of thought from Chris from Eau Claire, WI, who pointed out how in the "Fail Mary" game, the Packers were getting pummeled by the Seahawks defense in the first half but found a running game with Cedric Benson and came back. But that was 2012, and the Seahawks were obviously better this past year. The escapability item has been mentioned by multiple readers throughout the week, as far as comparing Rodgers and Manning against that defense, but then again, there were those eight sacks in two quarters that unforgettable Monday night out west. I guess we'll get to hash it all out again during game week in 2014.
Mike, your segment on top defensive plays was wonderful and a very hard decision. The goal-line stand was great because that's so hard to do. Shields' INT was fantastic because of his talented stretching effort. Williams' INT vs. San Francisco was great because it was a playoff game but also because he put a good hit on Kaepernick. But I had to go for Williams' INT in Dallas because the refs already denied him an INT that was clearly legit. Which was your favorite?
Thanks for watching/reading the Signature Snaps series. It's always fun to put together, and it looks like the vote is pretty close for top defensive play. I'm partial to the Shields INT in Dallas because, watching from the end zone press box at Jerry's World, it didn't look like he had any chance to get it, and if he didn't, you could tell Austin was gone for a touchdown and the game and season were over. I nearly jumped out of my seat it was such a startling play.
Bryce from New Berlin, WI
I'm hoping this Christl High Five thing is going to be a regular piece. I may be the exception in my generation but I revere the football history and of course the Packers. I think you would be well-served to throw in a question for the historian in the column.
I'm sure Cliff will have some regular pieces as he gets settled in, and I'm looking forward to working with him. I've known him for a long time and really respect his work. As for your suggestion for this column, I printed your comment to give Vic something to think about.
Alex from Brisbane, Australia
Hey Mike, I know there is speculation regarding whether or not Vic reads the column when he's away. However, I would like to know, do you read it when he's on seat?
Yeah, I read it every day I'm in the office because I proofread it before I post it to the site. That's how it works here. If Vic makes a mistake, I fix it. If I make a mistake, Vic fines me. It's a pretty good gig if you can get it.
Hey Mike, a few questions before Vic gets back: Why didn't we use Spider Y2 Banana against the Niners? Why don't we switch to a 4-3 this year? Is there a chance we could fire Mike McCarthy, Ted Thompson and Dom Capers and bring in Jon Gruden and Cullen Jenkins? Lastly, will you watch real "futbol" and the World Cup this summer? (I hope this doesn't get me banned from Ask Vic.)
I'm exiting the stage, folks. Vic's all yours again on Monday. Banning remains at his discretion.