Head Coach Mike McCarthy has termed the punting here over the last couple of seasons "unacceptable." General Manager Ted Thompson has called the position a "vexing" problem.
At this point there are two candidates to fix it, and the downside is that neither has any NFL game experience. The upside is that there's no telling how good either might be. And the intriguing thing is that one is right-footed, the other left-footed, and they've taken vastly different paths to get this chance.
Tim Masthay, the righty, has followed a rather conventional road, coming from a major college program and latching on as a free agent. Lefty Chris Bryan's journey has been an international one, coming from Australia and learning the American game.
There's always the possibility that before, during or even after training camp, another punter could be brought in to compete or take the job. But for now, it's between these two, and they're both striving for the same thing - consistency.
"Consistency is critical, because if you have four good ones and one bad one, that one bad one can lose the ballgame for you," special teams coordinator Shawn Slocum said. "Because if you get the ball in these explosive returners' hands very many times, those guys can really hurt you with a big return."
Slocum noted there are some similarities between the two punters. They both can kick the ball very high, and hang time is as a strong deterrent to big returns. Both are two-step punters, and both appear adept at putting the ball inside the 20, an area the Packers are looking to improve upon.
Both punters are eligible to participate in this weekend's rookie orientation, so in some respects the competition begins now, though it will continue through OTAs and training camp before any decisions are likely to be made.
Masthay is the one who has been through a competition like this before, having signed as a non-drafted rookie last year with Indianapolis but losing out to Pat McAfee, a fellow rookie who was a seventh-round draft choice.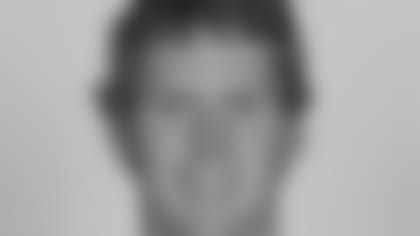 "I think I can be pretty fundamentally sound, which leads to consistency," said the 6-foot-1 Masthay, a former All-Southeastern Conference punter at Kentucky who averaged 45.2 yards per punt as a senior in 2008. "I think if I can keep everything straight and in line, do the fundamentals that I've been taught, I can be consistent."
When Masthay talks about keeping things straight, he's referring to both his footwork and his drop of the ball. He also wants to keep his steps short and his drop in the same place every time.
It's those fundamentals that the 6-foot-1 Masthay felt he lost sight of last year in Indianapolis. McAfee won the job and Masthay was released prior to the first preseason game when backup quarterback Jim Sorgi got hurt and a roster spot was needed for another quarterback.
Masthay was disappointed he didn't get any preseason game experience, but the overall process was a learning experience he has carried with him to Green Bay.
"I think I did get away from working on fundamentals a little bit and was maybe trying to just mash punts to compete with Pat," he said. "I've learned to stay within myself.
"When I got released, that was the first time in my entire life I'd been out of organized sports, so I realized how badly I loved organized sports. This time I guess maybe I'm even hungrier to try and stick around as long as possible."
Bryan has that same hunger, having moved his wife and 1-year-old son from Australia to Green Bay to try to break into the NFL. A veteran of Australian football for five seasons, the 6-foot-5 Bryan has spent the last two years working out with coaches from the ProKick Australia academy to prepare for and learn American football. Coincidentally, ProKick is owned and operated by Nathan Chapman, an invitee to Packers training camp as a punter back in 2004.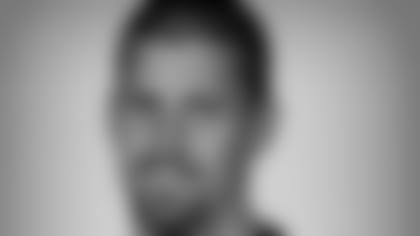 Bryan watched a lot of film at ProKick, a process he has continued in Green Bay with Slocum, and back in Australia he was in touch during the offseason with Sav Rocca, the fellow Australian who has been the Philadelphia Eagles punter for the past three years. He's gotten plenty of questions answered and done some of his own research on the Internet to help fully understand the NFL, which has seen the likes of several Australian punters, including former Pro Bowler Darren Bennett and Ben Graham, currently with Arizona.
"Obviously I've never played an NFL game before, so it's all a little new," he said. "I think I'm comfortable with my position and my role, what needs to be done in my role, and the other parts I'll slowly pick up as I go."
Bryan estimates that he would run about 15 kilometers (around 9" miles) in a single rugby-style Australian game, so agility and physical conditioning are not issues. The atmosphere shouldn't be, either, having played in Australia in front of NFL-size crowds.
He said he was known for his long punts in Australia but perhaps the most interesting aspect to his game is the "end-under-end" pooch punt, known in Australia as the "drop punt," that he can use as a directional kick to try to pin the ball inside the opponent's 20-yard line.
"That's a natural kick to me that I've done since I was 5 years old," he said. "That's what I kick all the time. I know I can kick it right every time. My consistency and accuracy with that would be my greatest strength."
The rest, like with Masthay, is all about finding consistency. After two seasons of erratic punting, the Packers need to know what they're going to get, and get it most of the time, for that aspect of the special teams to improve.
"We would love to have guys that have a bunch of game experience, but that's not the case," Slocum said. "They're both very talented. The arena I don't think will be too big for either one of them.
"We're going to let them compete as many times as possible, because I think the competition will make the best guy rise to the top. It gets back to the guys that can perform the best under pressure and perform consistently. That's what we're looking for."