As a service member, nothing brings me greater joy on game day other than a Packers victory than the appreciation and support the NFL shows toward the military. As Packers historian, would you share some stories of Packers greats who have served our great country?
Be glad to. Thanks for your service. The roll call needs to start with Howard "Smiley" Johnson, the Packers' only war casualty. Recipient of two Silver Stars, Johnson was killed in action at Iwo Jima. He played guard for the Packers in 1940 and '41, and was a second lieutenant with the 23rd Marines when he died at age 28.
Johnson grew up in an orphanage near Clarksville, Tenn., and played college football at the University of Georgia. With the Packers, he played behind four veteran guards, all of whom are in the Packers Hall of Fame, but appeared to have a bright future. Pete Tinsley, one of those veteran guards, told me in 1991 Smiley probably would have been one of the best guards in the league if he had lived to resume his career following World War II. "He was a tough one," said Tinsley.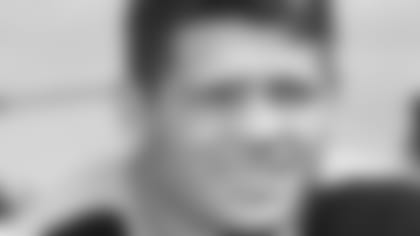 Johnson also wore a smile that could light up a room and thus the nickname. "I'll tell you what, he was one of the finest young boys I ever knew," said Tinsley, who also played with Smiley at Georgia. "He was honest. He was religious. He was an orphan and he read his Bible every night before he went to bed."
Smiley won his first Silver Star for gallantry in 1944 when he daringly exposed himself to heavy fire and helped annihilate in hand-to-hand conflict a Japanese unit that had counter-attacked his flank, according to his citation. At Iwo Jima, he died after a Japanese shell landed near him, and he declined medical attention until the four enlisted Marines with him were treated first.
Smiley died Feb. 19, 1945, the day of the Iwo Jima invasion. (Total Football: The Official Encyclopedia of the National Football League incorrectly lists Feb. 26 as his date of death.) Johnson's remains were moved to the National Memorial Cemetery of the Pacific, near Honolulu, in 1949.
A few years back I stopped in Clarksville to check out the VFW Post named after Smiley – although I was disappointed his name wasn't on the signs – and also went to the library to research the Clarksville Leaf-Chronicle. There I found a letter to the editor written by John P. Smith, a sergeant who served under Smiley. He wrote of him, "A great athlete, a true Christian and a man's man as anyone who served under his leadership will proudly tell you."
The NFL's 1945 Record & Rules Manual listed 35 Packers who were active players when they were inducted into service during World War II. Also, several of the original Packers served in World War I. In fact, the team was founded in 1919, in part, because of the number of former high school players from Green Bay who had returned home from the war. Also, several Packers were called to active duty and missed entire seasons during the 1950s, including Forrest Gregg, Bob Skoronski, Max McGee and Ron Kramer. Last week, I wrote aboutsome of the Packers called up for National Guard duty in the 1960s.
I'd also like to share a story about a big Packers fan, if you don't mind.
My dad, Clifford H. Christl, fought in the Battle of the Bulge and died at Hines Veterans Hospital, outside Chicago, when I was 13 days old. He served four years in the Army during World War II and was exposed to some highly toxic chemicals before heading overseas. Nine days before my mother received the telegram informing her that my dad was on his deathbed, he wrote and asked if she'd "cut out all Packers dope in the Press-Gazette" and send it to him. He also asked her to especially watch for Art Daley's columns. Art later became a colleague of mine.
I recently read an interesting article in which you were quoted about a Packers player lost to history – Gus Rosenow. It made me wonder what you might have on "Rosie" and some of the other original Packers?
For now, let's stick to Gus Rosenow because he was an amazing story all by himself. Rosenow played in all 11 games in 1919. In 1920, he played in 10 of 11 games and started six. Over those two seasons, he played mostly left halfback, but also quarterback, right halfback and fullback. In 1921, Rosenow appeared in the first three games, all non-league contests, but didn't play in any of the six American Professional Football Association games once the Packers started replacing their homegrown players. Thus, Rosenow isn't listed on the Packers' all-time NFL roster.
What's so inspiring about Rosenow's story is that he was missing a hand, if not part of an arm. Pulitzer Prize winning sportswriter Red Smith, who grew up in Green Bay and followed the early Packers, wrote in a New York Times column in 1979 that Rosenow was "a one-handed end with a magical ability to rap(sic) the stump of his wrist around a pass." John Torinus, former newspaper editor and Packers executive committee member, wrote in a 1969 column about a couple who watched the original Packers play, where they talked about a "one arm" player who compensated for his disability "with extra energy." I also found mention of Rosenow in a 1940 Green Bay Press-Gazette story about the history of basketball in the city. "Rosenow can claim to be the city's first one-hand shot, throwing baskets with one hand long before this style became popular, simply because he had the use of but one arm," the story noted.
Rosenow coached football at Green Bay West High School in 1918 and after playing for the Packers, coached at North Fond du Lac High and also was a longtime superintendent of schools in Niagara, Wis.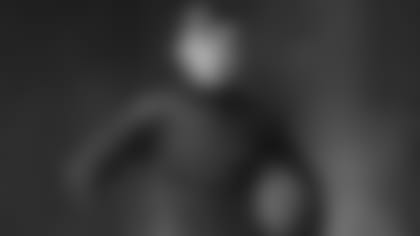 Wally Ladrow at East High. Photo credit: Todd Ladrow
You are leaving out the history of the town teams from 1896 to 1918. I know you have arguments for the Packers' founding in 1919, but this earlier history laid the foundation for Curly Lambeau's 1919 team. I believe the team history goes back to 1896, per Larry Names.
I hope you readmy piece a month ago on Rigney Dwyer, the original Packers end who lost an arm and a leg in a railroad accident, and also my previous answer about Gus Rosenow. Both took great pride in being members of the first Packers team in 1919 and were identified as original Packers in their obituaries.
I appreciate your interest in Packers history and your loyalty as a reader, but I'm going to be blunt and to the point here. What you want to do is rewrite history and deprive those players of the distinction of being part of the first Packers team.
Rosenow and Wally Ladrow were the last survivors of the 1919 Packers. Both died in 1974. One of Ladrow's grandsons has been a friend of mine for years and I once met one of Rosenow's descendants. So I at least have a sense of what being an original Packer meant to both players.
In 1929, the Packers held an alumni homecoming and only included players going back to 1919. In 1945, the Packers celebrated their silver anniversary in the NFL with a dinner at the Beaumont Hotel and part of the program was devoted to telling the history of the team back to when it "started the pro game here in 1919." In 1946, the Packers honored the original 1919 team during their game against the Chicago Cardinals. When the Packers held their Thanksgiving Day intra-squad game in 1949 to raise enough money to finish the season, 15 members of the 1919 Packers were part of the festivities, and Curly Lambeau and Herb Nichols re-enacted a pass play from that season.
People who were involved with the Packers from the beginning and also had lived through at least some of the town team years helped organize those celebrations and events. So they were wrong and Larry Names is right?
What's the motive here? Why would anyone want to dispute the recognition given to those original team members, and especially now, more than 40 years after the last of them died?
Yes, those town teams were part of Green Bay's football history, but they had no relevant connection to the Packers other than some of the original Packers had played on different local teams prior to 1919 and sometimes against each other. "I was captain of the Hillsides before that and we beat Jim Coffeen's city team for the city championship before the Packers were founded," Ladrow said in 1971. "That's how Curly happened to ask me to play for the Packers."
Again, I ask, who would know more about this subject? Ladrow or Names?
You and Names claim those town teams started in 1896. Not true. Fred Hulbert formed the first team in 1895, although I've read that that there might have been an even earlier attempt. I believe you've written Green Bay had an official town team "every year" from 1896 through 1918. Not true. First, there was no such thing as an official anything, much less a town team, regarding amateur or semipro football. Nor was there even an unofficial town team in 1902, 1906, 1907, 1908 and 1909. In other years, there might have been attempts to form a so-called town team, but some of those teams played one game or didn't play any games at all. In 1918, there was a so-called city team, but it changed names from Skiddoos to Whales to no name at all over the course of a six-game schedule.
Names did some good research, but he also did a disservice to the Packers' storied history with his many factual mistakes and unsubstantiated conspiracy theories. My suggestion would be to read, "Before They Were the Packers: Green Bay's Town Team Days," by Denis Gullickson and Carl Hanson. I've done a fair amount of research on the subject, but not to the degree they did. In all, I believe the authors mentioned at least 60 local teams that existed in Green Bay from 1895-1918. In 1914 alone, I believe there was somewhere between 10 and 17 teams that existed and perhaps could have laid claim to being a town team. And that wasn't necessarily an isolated case.
What really laid the foundation for the Packers were the teams at Green Bay East and West high schools, and the rivalry between the two. High school football was what drew the big crowds in Green Bay prior to 1919 – even later, they'd outdraw the Packers at times – and fueled the fanaticism associated with today's Packers fans. Plus, most of the original Packers were products of one of the two high schools.
The Arizona Cardinals have represented three different cities in the NFL, but clearly have the right to claim they are the oldest pro football franchise still in existence. Again, I believe you've written the Cardinals have no more claim or no more of a link to the late 1890s than the Packers. Again, not true. One of the organizers of the Morgan Athletic Association team was Chris O'Brien, who was still owner in 1928 when the Chicago Cardinals were playing in the NFL. By 1901, the team had adopted the nickname Cardinals. The many teams in Green Bay had no such continuity of management, sponsorship, makeup – you name it – and the name Packers wasn't coined until 1919.
Moreover, it would make no sense to diminish the Packers' great history to simply make the petty claim they're older than the Cardinals, much less rewrite history and rob the deceased members of the 1919 Packers of their claim to fame.
Why weren't the Acme Packers one of the original NFL teams?
The NFL was founded in 1920 with 14 members. Four of the cities had been staples in the so-called Ohio League, which wasn't an official league, just a collection of teams that had been in existence for a number of years and competed against each other in what was the first hotbed of pro football. Those teams included Akron, the Canton Bulldogs, Columbus Panhandles and Dayton Triangles. Some of the other teams also had established a tradition of some sort by 1920: the Chicago Cardinals, Rock Island Independents and Hammond Pros among them.
At that point, Green Bay was a neophyte in terms of pro football. As previously noted, it had a number of local teams, some of which claimed to represent the entire city, but that was no different than countless cities and towns throughout the East and Midwest. To that point, Green Bay hadn't built any kind of reputation as a football town, other than at the high school level, outside Wisconsin and Michigan's Upper Peninsula.
Also, you asked about the Acme Packers. They didn't exist in 1920, despite what you may have read in just about every history book written about the Packers, including Names' Part One. The Indian Packing Co. was still the sponsor in the team's second season. Acme reached agreement to purchase Indian in late December 1920, after the football season was over, and the deal was finalized in mid-January of 1921.
The only surviving members of the NFL from that first season are the Cardinals and Decatur Staleys, who played three home games in Decatur and then their last two at Cubs Park (now Wrigley Field) before officially moving to Chicago in 1921.
The Packers were admitted to what was then the American Professional Football Association in 1921, a year before the league changed its name to National Football League.
The franchise was awarded to the Acme Packers of Green Bay on Aug. 27, 1921, but within two months, club officials announced ties to the Acme Packing Co., had been severed. On Oct. 31, 1921, eight days after the Packers played their first league game against Minneapolis, The Dope Sheet, the Packers' official program and publication, included a three-paragraph "Editorial Note," which began: "The Acme Packing Company does not own nor financially back the Packer team."
By then, Thomas O. Gibbs, a representative of New York and Chicago banks, was running the company in Green Bay and, by early December, Acme was more than $3 million in debt and had no cash flow.