WEEK 3 · Sat 08/26 · 12:00 PM CDT
Seahawks
Seattle Seahawks
WRNW-FM MILWAUKEE - 97.3 THE GAME
What time do the Packers play?
Green Bay Packers vs. Seattle Seahawks
When: Saturday, Aug. 26 at 12 p.m. CT
Where: Lambeau Field
How can I watch the Packers on TV?
Flagshipped by Milwaukee's WTMJ-TV and in conjunction with WGBA-TV in Green Bay, Packers preseason games are televised over a 22-station network throughout the state of Wisconsin, Upper Michigan and northeastern Minnesota, Peoria in Illinois, Cedar Rapids-Waterloo, Davenport and Des Moines in Iowa, Omaha in Nebraska, St. Louis in Missouri, Bismarck, Fargo and Minot in North Dakota, Sioux Falls in South Dakota and Anchorage, Fairbanks and Juneau in Alaska.
The top-notch broadcast team includes CBS's Kevin Harlan (play-by-play) alongside former Green Bay fullback John Kuhn (analyst) with Lance Allan of WTMJ-TV serving as the sideline reporter. Allan will also host an informative half-hour pregame show. Packers preseason games are also broadcast on Telemundo Wisconsin.
In addition to flagship station WTMJ-TV and WGBA-TV, the games are televised over WQOW/ABC, Eau Claire, Wis.; WXOW/ABC, La Crosse, Wis.; WKOW/ABC, Madison, Wis.; WAOW/ABC, Wausau, Wis.; KQDS/FOX, Duluth, Minn./Superior, Wis.; WLUC-NBC/FOX UP, Escanaba/Marquette, Mich.; WMBD/CBS, Peoria/Bloomington, Ill.; KCCI/CBS, Des Moines, Iowa; WHBF/CBS, Davenport, Iowa; KWWL/NBC, Cedar Rapids/Waterloo, Iowa; KTVI/FOX, St. Louis, Mo.; KETV/ABC, Omaha, Neb.; KNDB/BEK, Bismarck, N.D.; KRDK/BEK, Fargo, N.D.; KNDM/BEK, Minot, N.D.; KDLT/NBC, Sioux Falls, S.D.; KYUR/ABC, Anchorage, Alaska; KATN/ABC, Fairbanks, Alaska; KJUD/ABC, Juneau, Alaska and WYTU/Telemundo Wisconsin. For a map of the affiliates, please go to packers.com/video/tv-network.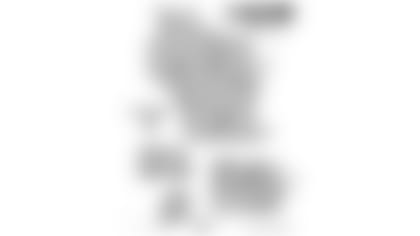 How can I listen to the Packers on the radio?
All Packers games can be heard on the Packers Radio Network, which is made up of 51 stations in Wisconsin, Michigan, Minnesota, Illinois and North and South Dakota. 97.3 The Game – WRNW-Milwaukee begins its second season as the flagship station of the Packers Radio Network. For a map and full listing of radio affiliates, go to packers.com/video/radio-network. Wayne Larrivee (play-by-play) and two-time Packers Pro Bowler Larry McCarren (analyst) call the action. McCarren first joined the team's broadcasts in 1995 and enters his 29th season calling Packers games. After originally being paired together in 1999, McCarren and Larrivee enter their 25th season of broadcasts together. They surpassed Jim Irwin and Max McGee for the most regular-season and postseason games broadcast for the Packers with 313 at the 2018 season opener against Chicago.
How can I stream the Packers game?
Gameday Live Blog
Follow along with Mike Spofford for live updates of the Packers-Giants game!