GREEN BAY – A wild game ended in an unfathomable tie on Sunday at Lambeau Field, as Vikings K Daniel Carlson missed his second field-goal try of overtime on the final play, the last one from just 35 yards out, and Green Bay and Minnesota tied 29-29.
Both teams missed scoring chances on their first possessions of OT, which was required when the Vikings rallied from multiple scores down late in the fourth quarter. Minnesota got in position for an even shorter kick than Carlson's first OT miss, but he was wide right again, his third missed field goal of the game.
Vikings QB Kirk Cousins finished 35-of-48 for 425 yards with four TDs, one interception and a 118.8 passer rating. WRs Adam Thielen (12-131, 1 TD) and Stefon Diggs (9-128-2) did most of the damage, with TE Kyle Rudolph adding seven catches for 72 yards. Vikings RB Dalvin Cook had 38 yards on 10 carries.
For the Packers, QB Aaron Rodgers was 30-of-42 for 281 yards with one TD and a 97.4 rating. TE Jimmy Graham had six catches for 95 yards, WR Davante Adams had eight grabs for 64 yards, and WR Geronimo Allison added six for 64. RB Jamaal Williams had 59 yards on 16 carries, with Ty Montgomery chipping in 31 yards on five rushes.
Here's a recap of all the action: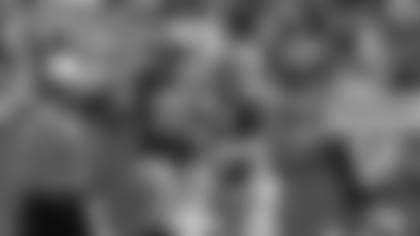 Packers, Vikings tied at 7 after one
The Packers got the ball first and got a first down on a 14-yard reception by WR Randall Cobb. RB Jamaal Williams ran twice for 11 more, but WR Davante Adams dropped QB Aaron Rodgers' pass over the middle that would have moved the chains again. Rodgers was then sacked by DE Everson Griffen and DT Sheldon Richardson on second down, setting up third-and-long, and the Packers ended up punting.
Starting from their own 9, the Vikings got one first down on a 12-yard pass to TE David Morgan, but a holding penalty pushed them back. On third-and-10 from the 21, Packers LB Reggie Gilbert and CB Jaire Alexander combined on a sack of QB Kirk Cousins, forcing a punt.
With Vikings P Matt Wile standing on his goal line, Packers WR Geronimo Allison knifed through and blocked the punt with a diving, one-handed reach. The ball popped up into the air, and CB Josh Jackson caught it in mid-air in the end zone for a Green Bay touchdown with 7:28 left in the quarter. It was the Packers' first blocked punt for a touchdown since 2012 (Davon House with the block, Dezman Moses with the score).
Vikings CB Mike Hughes ran back the ensuing kickoff to the Minnesota 43, and the Vikings moved quickly. A 7-yard pass to WR Adam Thielen was followed by an 18-yard pass to WR Stefon Diggs and a 7-yard run by RB Dalvin Cook. A 2-yard pass to TE Kyle Rudolph converted on third-and-1, and on the next third down, Cousins hit WR Laquon Treadwell for a 14-yard touchdown to tie the game.
The Packers picked up a first down on a 7-yard scramble by Rodgers, and RB Ty Montgomery ran for 16 yards to get just across midfield. Montgomery and Williams combined to run for another first down as the quarter expired.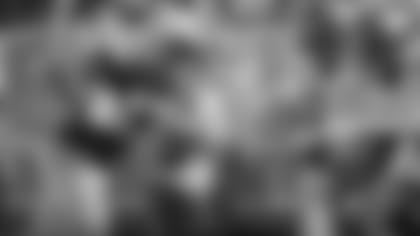 Packers take 17-7 halftime lead over Vikings
From the Minnesota 38 to start the quarter, the Packers got a first down on an 8-yard pass to TE Jimmy Graham and a defensive holding penalty on the Vikings. A 13-yard pass to Adams made it first-and-goal on the 9, and Rodgers found Adams again for the score, and the Packers regained the lead.
After one first down on a 12-yard pass to TE Kyle Rudolph, the Vikings stalled. A penalty for illegal formation backed them up 5 yards, and on third-and-5, Packers CB Kevin King was right with Diggs stride-for-stride down the sideline, and the pass sailed incomplete. The punt went for a touchback.
The Packers went three-and-out, and rookie P JK Scott boomed a 63-yard punt that was fair-caught at the Minnesota 19. Cousins hit Cook on a slant pass that went for 24 yards, but three straight incomplete passes led to another punt. WR Randall Cobb made the fair catch at the Green Bay 9.
Rodgers immediately went deep to Graham, who appeared to get his arm grabbed as he was reaching for the ball, but no flag. Offensive pass interference was then called on Adams, wiping out his third-down reception, and the Packers punted again from deep. Vikings CB Marcus Sherels returned the punt to the Minnesota 46.
A holding penalty started Minnesota's next drive, but the Vikings still converted with consecutive passes of 8 and 16 yards to Thielen to the Green Bay 35 at the two-minute warning. Green Bay's defense held there, and Vikings K Daniel Carlson missed a 48-yard field-goal try wide right. The Packers, who used two timeouts on that defensive series, took over with 1:37 left.
Vikings LB Eric Kendricks was called for roughing the passer on Green Bay's first play, putting the Packers just across midfield. A 9-yard screen to Montgomery followed by his own 6-yard run made it first down on the Minnesota 32. Passes of 8 and 5 yards to Adams put the ball on the 19 with 2 seconds left, and K Mason Crosby hit a 37-yard field goal on the half's final snap.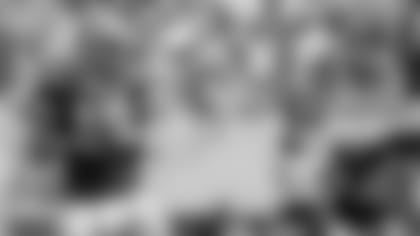 Packers lead 20-7 heading into fourth
The Vikings started the second half with the ball and picked up one first down, but the Packers got the stop on a third-down sack by DT Kenny Clark, set up by LB Clay Matthews' edge pressure.
On third-and-3 from his own 18, Rodgers found Graham wide open up the sideline for 34 yards, but Vikings DE Danielle Hunter sacked Rodgers on the next play. After a 7-yard pass to WR Geronimo Allison set up third-and-11, Rodgers hit Adams over the middle. Adams made a leaping catch for the first down, and Vikings S Andrew Sendejo was flagged for unnecessary roughness on top of it. It put the ball on the Minnesota 18.
On third-and-4 from the 12, Rodgers' TD pass to Graham was wiped out by a holding penalty on LG Lane Taylor, and the Packers had to settle for a 40-yard field goal by Crosby for a 20-7 lead with 6:32 left in the period.
The Packers' defense got a three-and-out, as DT Mike Daniels on first down and Gilbert on third down both just missed sacks. The Vikings' defense returned the favor with a three-and-out, as Rodgers was sacked on second down.
FB C.J. Ham bulled up the middle for 5 yards to convert on third-and-1 for the Vikings, and Cousins hit Thielen for 20 yards to get across midfield. A play-action pass to Rudolph on third-and-1 picked up 23 yards to make it first-and-goal on the 5 as the quarter expired.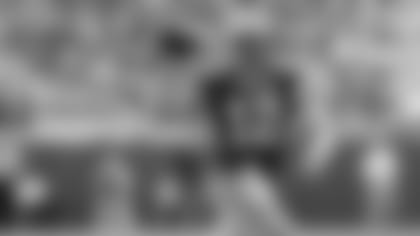 Packers, Vikings headed to OT tied at 29
On the second play of the fourth quarter, Cousins hit Diggs for a 2-yard touchdown, and the Vikings were within 20-14.
A 9-yard pass to Cobb picked up one first down, and Allison's 22-yard catch-and-run moved the chains again for Green Bay. Williams caught a 7-yard pass and ran for 5 more for another first down at the Minnesota 30. An offside penalty on the Vikings and another 5-yard run by Williams moved the ball to the 20.
On third-and-2 from the 12, Williams was stuffed for a loss of 1, and Crosby re-established Green Bay's two-score lead with a 31-yard field goal. The Packers led, 23-14, with 7:35 to go.
Then, boom. On the second play of the Vikings' next drive, Cousins went deep to Diggs for a 75-yard touchdown, and Minnesota was suddenly within two points at 23-21. Diggs got behind CB Davon House, who was in the game for an injured Kevin King (groin), and S Kentrell Brice didn't help in time.
The Packers got going again on a 16-yard pass to Graham, but a holding penalty on LT David Bakhtiari backed them up again. A defensive holding call gave the Packers a first down anyway, and the Packers called their final timeout with 3:58 left, facing third-and-3 from the Minnesota 41.
A false start on RT Bryan Bulaga made it third-and-8 from the 46, but Rodgers hit Allison on a slant over the middle to pick up the first down anyway, good for 12 yards. Two runs by Williams gained 4, and the Vikings called their first timeout with 2:24 left, with the Packers facing third-and-6 from the 30.
Under pressure, Rodgers threw incomplete, and Crosby was good from 48 yards out to make it 26-21 Packers with 2:13 to go.
The Packers' defense then came up with its biggest play. On the first snap of Minnesota's next drive, Cousins' pass bounced off the hands of Treadwell and into those of S Ha Ha Clinton-Dix. He returned the pick to the Minnesota 13.
On second down, Adams nearly hauled in a TD pass, but the ball was knocked away as he was going to the ground. A delay of game pushed the Packers back to the 18, and a third-down pass for Adams was also incomplete. Crosby was good from 36 yards out to make it 29-21 Packers with 1:45 to go. The kick made Crosby 5-for-5 on the day, tying his career high for made kicks, also accomplished on two other occasions (2013 vs. Detroit, 2015 vs. Minnesota).
The Packers appeared to have another interception, this one by CB Jaire Alexander on a deep ball on Minnesota's first snap, but Matthews was flagged for roughing the passer, putting the ball on the Minnesota 40 for the Vikings.
A 12-yard pass to Thielen got the Vikings across midfield, and a 10-yard pass to Rudolph made it first down on the Green Bay 34. Alexander nearly had another INT but the ball fell incomplete, and Rudolph's 6-yard catch made it third-and-4. A 6-yard pass to Thielen made it first down on the 22, and the Vikings called their second timeout with 37 seconds to go.
Cousins hit Thielen for a back-sliding 22-yard touchdown between two defenders on the next play, and a quick fade pass to Diggs was good for the two-point conversion to tie the game at 29 with 31 seconds left.
An 11-yard run by Williams and a 27-yard sideline throw to Graham got the Packers to the Minnesota 37 with 7 seconds left. A quick throw to Adams gained 3 and brought on Crosby with 4 seconds left for a 52-yard field-goal try.
The Vikings used their final timeout to try to ice Crosby, and it worked, as he missed wide left, sending the game to overtime.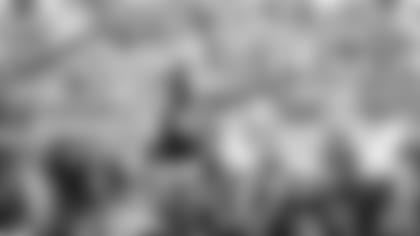 Packers, Vikings settle for OT tie, 29-29
The Vikings won the toss for overtime and took the ball. Rudolph caught an 11-yard pass to start, and Cook caught a swing pass and took it 24 yards to the Green Bay 32. Two incomplete passes to Treadwell made it fourth-and-9 from the 31, and after a Packers timeout, Carlson missed wide right from 49 yards out, and the Packers took over.
A 6-yard pass to Adams and a 9-yard run by Williams gave the Packers a first down at the Minnesota 46. A pass to Allison gained 9 to the 37, but Rodgers fumbled the ball on a fake handoff on the next play, recovering it himself but losing 3 yards. Rodgers was then sacked on third down by Griffen, and the Packers had to punt.
The touchback put the Vikings on their own 20 with 3:48 left in the OT. A 12-yard pass to Diggs got the Vikings started, and a 25-yard pass to Thielen made it first down on the Green Bay 43. An 8-yard pass to Rudolph put the ball on the 35, and a pass to Diggs lost 1 to the 36 at the two-minute warning.
A swing pass to Diggs converted on third-and-2 for 6 yards to the 30, and RB Latavius Murray cut back a run going nowhere and gained 9 to the 21. Murray plowed ahead for 4 more to the 17, and the Vikings called timeout with 4 seconds left. Carlson then missed again from 35 yards away, giving these two teams their second tie in the last six seasons, the other recent one coming in 2013.