This is the fourth and final in a series of historical examinations of Curly Lambeau's Notre Dame Box offense.Click herefor Part I, andherefor Part II, andherefor Part III.
In 1946, the last season that Curly Lambeau ran the Notre Dame Box, at least from his perspective, he wrote an article for True Sport magazine where he made the following points in explaining how his system had contributed to the Packers' success over their first 25 seasons in the NFL. Over that stretch, they had won six league titles, more than any other team, and suffered just one losing season.
Point 1, as numbered here:
"The Packers were the first club to my knowledge which made the forward pass their basic attack and employed their running game as a supplement to their aerial attack. This is diametrically opposite of all the accepted theories on football."
The Packers weren't the only team throwing the ball in the 1920s. The Canton Bulldogs went unbeaten and won their second straight NFL title in 1923 with Lou Smyth, a brute of a back in his day at 6-foot-1, 200 pounds, throwing for 594 yards and six touchdowns, according to unofficial statistics compiled by David Neft, one of the editors of The Football Encyclopedia. That same year, future Pro Football Hall of Famer Jimmy Conzelman unofficially passed for 735 yards for the NFL Milwaukee Badgers.
But it's accepted history that Lambeau's Packers were pro football's pioneers of the passing game. According to Neft's numbers, two of the three leading passers during the league's first decade were Lambeau and Red Dunn, although the latter played his first three seasons with the Badgers and Chicago Cardinals before spending his last five with the Packers. Even Verne Lewellen, who had never been the Packers' primary passer in his first six seasons, ranked 12th in the league in all-time passing yards after the 1929 season.
"At Green Bay, the Packers, as a general rule, spend the first five to eight minutes of every game feeling out the opponents' defensive strategies. Essentially, we are a second quarter and last half attacking club."
That was a tactic Lambeau took straight from Knute Rockne's playbook.
Rockne was famous for starting his "Shock Troops" to test out an opponent before putting his starters into the game. In fact, in 1924, the "Four Horsemen," touted as the greatest backfield in the history of football, didn't start a single game, including the Rose Bowl, as Notre Dame finished 10-0 and captured its first mythical national championship.
Having enough depth to field two or three, competitive 11-man units was one of Rockne's core beliefs. "I am never satisfied unless I have three good men for every position," he said in 1923. To this end, Rockne dressed 77 players for Notre Dame's 1924 opener.
By comparison, the NFL roster limit during the years that Lambeau ran the Box ranged from 16 to 33. Nevertheless, he sometimes started his reserves, particularly from about 1935 on when the roster limit was increased to 24, enough for Lambeau to field at least two complete units.
That's why number of starts even by some of the Packers' all-time greats can be misleading without close examination of each player's particular situation.
Before the 1936 season, for example, Lambeau didn't discourage talk about him having maybe his best team ever, noting that he had relied on only 14 players when they went unbeaten and won their first title in 1929. When the Packers finished with their best record in seven years and won their fourth NFL title in 1936, Lambeau attributed it in large part to having seven "quadruple"-threat backs.
Fast forward five years to 1941 and the Packers finished 10-1, their best winning percentage since '36, before losing a division playoff to the Chicago Bears. With five easy victories by margins ranging from 17 to 47 points, three of the Packers' four best players – Don Hutson, Cecil Isbell and Larry Craig – started only four games apiece that season.
None of the three, along with the great Clarke Hinkle, were in the starting lineup on Nov. 23, when the Packers fell behind Pittsburgh, 7-0, roughly 10 minutes into the game. That's when Lambeau summoned his four stars and within six minutes, the Packers were up 26-7, and their day was done. Hutson played a total of about 10 minutes – approximately five at the end of the first quarter and then was pulled with only 5 minutes, 42 seconds elapsed in the second quarter – and caught seven passes for 72 yards, all thrown by Isbell, in their 54-7 victory.
Starting in about the mid-1920s, Lambeau had a few special players who would stay in the game for the entire 60 minutes, or close to it. But as the rules of substitution were relaxed during the 1940s that too seemed to change. The 60-minute players who were most prominently mentioned in newspaper clippings were Lewellen, a quadruple-threat back and solid defender whose punting was invaluable; and Hinkle and Craig, perhaps Lambeau's two most dominant two-way backs, although Hinkle played what would now be a linebacker position and Craig, defensive end.
And if they weren't alone, the other two backs who might have belonged in the same company were Hank Bruder and Joe Laws, who were both offensive and defensive mainstays.
"Signal callers make their choice of play entirely on the position of the defense."
In the beginning, the philosophy behind Rockne's system was to call a play, instantly shift to deceive the defenders and snap the ball within a second to prevent them from making any adjustments. Or as Lambeau put it, the system was "based on the Napoleonic principle of getting to the point of attack first." That's why Rockne considered his quarterback or signal-caller to be the most important player on his team.
By many accounts, Lambeau, in turn, had two of the best in the NFL's first quarter-century: Dunn and Laws. Obviously, other backs had to call the plays when those two weren't on the field, but either Dunn or Laws was the primary signal-caller on Lambeau's six NFL champions.
"In the Packer system, of course, one of the paramount requisites is a good passer."
Although they never had a quarterback who made all-pro, the Packers had either the league's premier passer or one of its two or three best for each of their first 22 seasons.
Based on unofficial statistics, Lambeau was the league's most prolific passer from 1921-27. Dunn followed him – actually he assumed the role of primary passer in 1927, when Lambeau was still playing – and led the Packers to an unprecedented three straight NFL titles from 1929-31, while accumulating more passing yards those years than anyone but future Hall of Famer Benny Friedman and the great Ernie Nevers, who played fullback for the Chicago Cardinals and was virtually a one-man backfield.
How good was Dunn compared to Friedman?
"Red could throw the ball as well as anybody at the time," Johnny Blood told Ralph Hickok, his biographer. "Benny Friedman was considered the best pro passer then, because he had the big college reputation, but every time we played the Giants, Red outplayed Benny, as far as I'm concerned."
The Packers were 4-1 against the Giants from 1929-31, although Dunn missed the biggest of those games in 1929, when Lewellen filled in for him at quarterback and was the star of the Packers' 20-6 victory.
Next came Arnie Herber and then Cecil Isbell, who won a combined five passing titles in the first 11 years that the NFL kept official statistics.
Yet with each of those primary passers, Lambeau had to adapt his offense to maximize their skills. He played mostly right halfback. Dunn played quarterback and operated somewhat like a T-formation quarterback today. Herber moved back and forth between left and right halfback, depending, at least in part it seemed, on the skills of the other halfback; whereas Isbell almost always played left halfback.
In fact, from 1938-40, Isbell and Herber played together at times in the same backfield. At that point, Isbell was in his early 20s and as dangerous a runner as he was a passer; whereas Herber was closing in on 30 and no longer the all-around athlete and gritty runner that he had been earlier in his career.
In Isbell's case, his stats bear that out: He averaged 115 passing attempts in his first three seasons and 237 in his last two. On the flip side, he averaged 105 rushing attempts in his first three seasons and 54 in his last two.
"Between 40 and 60 yards, Herber is the greatest passer who ever played football," Lambeau said in 1940, Herber's final season with the team. As for Isbell, Lambeau claimed he was the greatest passer ever. "He's the best with Sid Luckman of the Bears a close second and Sammy Baugh a long third," Lambeau said three years after Isbell had played his final season.
But as the 1940s unfolded, Lambeau gradually lost all of his trump cards.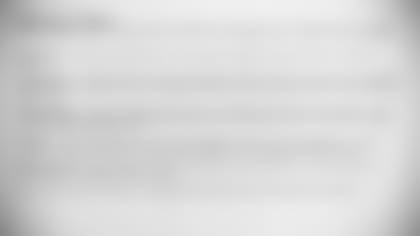 With the United States at war and the player ranks depleted, the Packers won their sixth title under Lambeau in 1944 with a sufficient blend of seasoned veterans and promising youngsters.
On one hand, they had a small, but strong nucleus of veteran players who were classified as 3A, for being married and fathers, and didn't have to serve in the military. That list included Hutson, their most explosive offensive weapon; and center Charley Brock, arguably their best linemen, although he had a bigger impact at a position that would now be called a linebacker on defense. Laws also was married and had children and worked in the shipyards in Sturgeon Bay, Wis., but his exact draft classification couldn't be determined. Guard Buckets Goldenberg, although 33 and in the twilight of his career, received a 3A deferment, as well.
Beyond that, Craig received a deferment because he operated a farm in South Carolina; and at 6-foot-6, Ray, probably the Packers' next-best lineman to Brock, was rejected by the Army for being too tall.
In addition, the Packers had three talented young backs: Tony Canadeo, a ninth-round draft choice in 1941 out of Gonzaga; Spencer, Wis., native Ted Fritsch, who played at what is now UW-Stevens Point and signed as a rookie free agent in 1942; and Milwaukee native Irv Comp, the 23rd player taken in the 1943 draft out of St. Benedict's in Atchison, Kan.
Comp was rejected for military duty because he was blind in one eye and Fritsch because of a perforated eardrum. Canadeo was inducted into the Army in December 1943 but was able to play in three games in 1944 while on military leave.
Entering the 1943 season, Canadeo, a future Pro Football Hall of Famer who was chosen mostly for his slashing, hard-nosed running style, was assigned play-calling duties with the No. 1 backfield – Laws, then 32, was still calling them for the second unit – and then showed promise as a passer that season, throwing for 875 yards, good for third in the league.
Comp, who played seven years and still holds the Packers' record for interceptions in a season with 10, which he set as a rookie, led the NFL in passing yards when the Packers won the '44 title. But he, too, was a better runner than passer. In fact, the Milwaukee Sentinel's Stoney McGlynn, former Lawrence College football captain, called Comp, in the wake of Isbell's retirement, "the hardest, best-running left halfback the Packers have had in years."
Fritsch was a bull-like runner with surprisingly nimble feet who was the Packers' third all-time rusher when he retired after nine seasons.
What none of them were was another Isbell, who retired after the 1942 season to go into coaching. That was just two years after Lambeau had cut Herber at age 31.
"We hated to see him go," Brock said of Isbell years later. "He was at the height of his career, and if he had stayed around a few years, we probably would have won a couple more championships than we did. … Of course, when Herber was still with us, that was no problem. They were a one-two punch. But once Herber was gone, it hurt to have Isbell out of there."
Although Lambeau predicted stardom for Canadeo as Isbell's initial replacement, and later praised Comp for his "poise" as a passer, McGlynn expressed skepticism three games into the 1943 season.
"To date the Packers have not exhibited much in a long passing game," McGlynn wrote. "And therein is the ground for suspicion. According to what they've shown so far, Tony Canadeo and Irv Comp are quite the goods on the ground and in the medium and short passing arts, but they've not exhibited anything in the long passes, theirs being neither long nor accurate. From what I've seen them do this fall, my Cousin Elmer, even with his bourbon palsy and three-day hangover, can toss 'em longer and more accurate."
Worse, McGlynn wrote the Packers were wasting Hutson's talent as a result. His reception total plummeted that season from 74 to 47. "'Tis true, he's done pretty well on the short ones, the flat ones and on buttonhooks," wrote McGlynn, "but to me it's not Packer football unless I see the shuffling man from Alabam' out ahead of the pack with the others in pursuit."
Comp's completion percentage fell to 36 percent over the 1945 and '46 seasons. Canadeo missed the entire '45 season while in service and then completed only 26 percent of his passes in '46. Bruce Smith, the 1941 Heisman Trophy winner from Minnesota, was the third left halfback in the mix, and he didn't attempt a pass over those two seasons.
Lou Brock was another all-around back on the 1944 champs, as well as the '45 team. He could run, block, catch, throw and punt, but he played mostly right halfback and some fullback.
The bottom line was that the Packers finished 6-4 and 6-5, respectively, in 1945 and '46, and Lambeau announced in January 1947 that he was abandoning his Notre Dame system for the V-formation.
By then, half of the 10 teams in the league were running the T; Philadelphia and Pittsburgh were still using the Single Wing; Detroit under coach Gus Dorais, the quarterback when Rockne was an end at Notre Dame from 1910-13, was sticking to the Notre Dame system; and the New York Giants were employing an A-formation, which was described at the time as a "lopsided punt formation."
How much of Rockne's system was Lambeau running at that point?
More than a decade earlier, the Packers were noting in their official publications that if Rockne ever rose from his grave he would be "astounded" at how different the Packers' offense was compared to when Lambeau played for him. That said, the Packers' offense was still rooted in the Notre Dame system.
Did the Packers continue to run occasional plays from a T-formation as mentioned in Blood's biography?
More than likely. That had been a staple of the Rockne system from the beginning and no evidence was uncovered to suggest anything had changed. "In the original Notre Dame formation, the players lined up in the Regular or T formation from which a few plays were run with the quarterback handling the ball for the quick opening dive plays," Charles Bachman, who played at Notre Dame from 1914-16, just before Lambeau, and then coached at Northwestern, Florida and Michigan State, wrote in "The Modern Notre Dame Formation," which was both a history and detailed explanation of the offense.
Did the Packers also run out of other formations at times beside the T and Box as stated in Blood's biography?
At the least, they ran plays that were more closely identified with other systems. Rockne himself overhauled his offense before the 1929 season to include several Single Wing features because of the 1927 rule change calling for a full-second pause before the snap, following the shift, and a career-worst 5-4 finish in 1928. As for Lambeau, he often claimed when Dunn was his quarterback – and a teammate of Blood's for three seasons – that his offense included features of both the Box and Wing-T.
Were the backs interchangeable as mentioned in Blood's biography?
Obviously. Depending on the shift and their individual skill sets, the left and right halfbacks filled similar roles. Most of Lambeau's halfbacks ran the ball, passed the ball, caught the ball, blocked and played on both the left and right side. As previously mentioned, Lambeau once said, unlike in the Single Wing, his offense was tailor-made for triple-threat right halfbacks.
What's more, many of his best backs played not only left and right halfback but also quarterback before it became exclusively a blocking position. That included Lambeau, Lewellen, Blood, Bruder and Laws. In fact, Lambeau, Bruder and Laws also played fullback. In other words, all four backfield positions.
It's certainly plausible, as well, that Laws, and even Blood, when they were calling plays at the line without the offense huddling and playing mostly right halfback, lined up before the shift as a quarterback and then on the shift moved to right halfback. In fact, the adjustment by the halfback was built into the offense and made before the play was called, according to Bachman.
That said, based on Lambeau's playbook (circa 1939-41), there was not a lot of variety in the positioning of the backs post-shift, other than whether the left or right halfback wound up in position to take the snap.
Seemingly, anything else, at least in the case of the Packers, was more a matter of subtleties and perhaps semantics. After all, on most of the Packers' plays, one halfback, the fullback and the quarterback were all in position to take the snap. The up back closest to the center was 2½ yards behind the line and the two deep backs were behind the center with the halfback usually 4½ yards deep and the fullback slightly behind him and at a diagonal line from the center.
Moreover, Hinkle could line up as a fullback, take the snap and execute plays no differently than the deep halfback.
Keep in mind, trickery is as old as the NFL.
In Notre Dame's biggest game of the 1924 season against Army, its captain Adam Walsh dropped back from his normal position of center with the ball inside Army's 3-yard line, took the snap from another player and smashed into the middle of the line for the first touchdown of the game, despite the Four Horsemen, "the greatest backfield ever," being on the field at the same time.
Implicit in all this is that whatever elements were left from Rockne's original system and whether it was outdated or not – Notre Dame coach Frank Leahy had abandoned the offense two years earlier – it was clear that Lambeau no longer had the talent or depth to compete for titles.
Whether he was ready to acknowledge that or not, what today seems almost unimaginable, is that when Lambeau announced he was switching to the V, he compared it to the offense he ran 15 years earlier. He told Art Daley of the Green Bay Press-Gazette that it would be a "quick-opening" variation of the T used when Dunn, as the quarterback, "engineered the team from the T slot or a corner of the Notre Dame Box."
In the V, Lambeau further explained, the quarterback would line up a step to the right or left of center, so the fullback and left halfback would still be in line for a snap, but that the quarterback would be his primary passer for the first time since Dunn retired after the 1931 season.
Daley wrote the running game would be a throwback to that era, too, like "when Molenda and Lewellen were the deep men" and usually got the ball from Dunn "on quick-opening shots through the line."
Over Lambeau's final three seasons, they tumbled to 6-5-1, then 3-9, then 2-10.
Ten-year veteran Ward Cuff, who had won an NFL title and three other division championships with the Giants, joined the Packers in 1947 and contended there was basically no difference between the V and the Notre Dame Box.
"That's the only kind of football Curly knew," Cuff told me over two lengthy interviews in 2001. "It was far outdated. All the guys had played T-formation in college, then they went up there and played that old Notre Dame Box. They had to learn the signals, the positions all over again. And it was easy to defense."
"Hell, you could defense the damn offense he had and almost have three guys on the field without an assignment," answered Cuff. "He pulled both guards, either way, sometimes both guards and a tackle. Hell, there was no way they could keep those guys from busting through the line at that time. So Curly was having a problem. And every time he went on the field, hell, he didn't blame him, he blamed the players."