*As part of the Green Bay Packers' celebration of the 10th anniversary season of the Super Bowl XXXI Championship, Packers.com is running a series of stories about the people responsible for bringing the Vince Lombardi trophy back home to Titletown.
When Mike Prior arrived in Green Bay in 1993 as an unrestricted free agent, he had a good idea of what he was getting into.
Prior had spent one season in Tampa Bay and the next six seasons in Indianapolis, and he knew the city of Green Bay was entirely different from where he had been.
Prior recently looked back on his first game in Green Bay, which came as a Buccaneer in his rookie season of 1985.
"We went up there and it was the Snow Bowl game," Prior recalled. "We had that snowstorm and it was crazy. We saw all those people in orange and then it turned out they were hunters and we thought they were coming for us. They didn't pack the house that day but I think that's because they probably couldn't get there.
"It was pretty amusing that day. The fans were really heckling us, 'How do you like this cold stuff?' I grew up in Chicago so it was kind of neat. Probably about 70 percent of the team had never seen snow before."
Eight years later, the 6-foot, 208-pound Prior would experience life in Green Bay once again, only this time it was as a member of the Packers' organization. Prior still gushes over his time spent here.
"Going from Tampa to Indy at that time and then to Green Bay was a totally different atmosphere," Prior explained. "Having 90 thousand people in the town was crazy. It was football fever. They loved their Packers up there, it didn't matter what kind of record they had.
"The fans were incredible. They packed the house. They were a different breed of fans, watching you outdoors in the harsh conditions. And they recognized the players right off the bat. They knew facts and data and they knew your whole bio I think when you showed up in town. And they would rattle it off.
"I was impressed. It was like, 'Oh my gosh.'"
Prior retired from football at the end of the '98 season and is living in Carmel, Ind., with his wife Diane and their three daughters, Nikki, 20, Bri, 17, and Paige, 15. Last August, Prior was hired by the Colts to serve as the team's Youth Football Commissioner. His duties including running the Big Blue Football Camps, and he visits grade schools to promote youth football.
Prior also worked for the Colts' post-game radio show last season on WFBQ 95 in Indianapolis, and he coaches freshmen football at Cathedral High School in Indianapolis.
The 42-year-old can't believe where the time has gone.
"This is going to be my eighth year out of football," Prior said. "I can't believe it will be 10 years since we won that Super Bowl. I am back in the real world again. I guess you could say I am in a normal job and trying to enjoy quality time at home with my family. I'm also enjoying watching the kids grow up."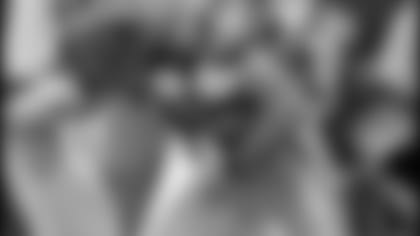 Prior's personal journey is also a special one. He was cut by Tampa Bay following his rookie season and when he signed on with the Colts, they also cut him. He re-signed in 1987 to be a replacement player and he stuck around from there.
Though he played several seasons in the NFL, Prior often thinks back to his Packer days and appreciates the hard work that was constantly on display.
"When we won Super Bowl XXXI, Reggie (White), and even Brett (Favre), they were the leaders of the team but they thought they had to pick up their game also," Prior said. "It takes everybody to pick up their game and work for the same goals and that's basically what that team was about.
"It was like, 'Hey, show up on time and when you come to work, be ready to work. Let's not be goofing around.' And we enjoyed each other to a healthy extent. It wasn't 100 percent everybody-loving-everybody every minute, but that's part of the game and a working environment. But when we stepped on the field, everybody was united."
He served mainly as a backup in the Packers' defensive backfield, but Prior was a mainstay in the nickel and dime packages. And he was named one of the team's two special teams captains in the '96 postseason. (There were two captains on special teams, two on offense and two on defense in the playoffs.) Prior even had an interception in the Super Bowl.
Despite his busy schedule these days, Prior and his family still get back to Green Bay to visit friends and he still keeps in touch with Lindsey Knapp, Bill Schroeder, and Adam Timmerman.
Ever since he played at Lambeau Field in '85, Prior knew Green Bay was a unique place to be. Little did he know that 11 years later, Green Bay would have a special ring to it, and he'd be a part of it.