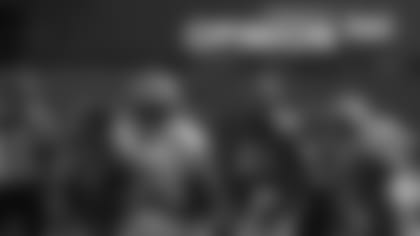 TE Andrew Quarless
Vic, with the uncertainty of Finley's return, if at all, who has the ability to step in and make plays?
The mantle would appear to fall to Andrew Quarless. He would appear to be the next man up. Brandon Bostick is a young tight end with a lot of talent. I remember saying to Mike Spofford in the 2012 training camp that Bostick was a guy that really passed the eye test. Might he emerge in Finley's absence? I wouldn't discount the possibility that Mike McCarthy will create some scheme innovations. He's got a nice stable of running backs with some versatility that can be used in multiple ways. As time passes and wounds heal, the wide receiver corps will deepen and that offers the potential for some five-wide looks. Injuries force coaches to think out of the box. That's why you cross-train players. The more things you can do, the more valuable you are. That's why I consider Randall Cobb to be so valuable to this team. His versatility lends itself to the scheme in so many ways. He's another player who can make the hurts go away.
Jarrod from Monticello, MN
Vic, I don't know how many times you have covered a game in the Metrodome, but I want to know where it ranks on your list of stadiums.
It doesn't rank high because it's Spartan compared to the new stadiums around the league, but the Metrodome was one of those bag-type domes that introduced a higher level of multi-purpose. The Metrodome hosted football, baseball and basketball games, and it did it well. That's a lot of games over the years. The Metrodome has given the taxpayers a lot of bang for their buck. The Metrodome has served its purpose and the sports community well and now it's time for it to be retired. Peter from Madison, WI
The Vikings are a mess and the Bears will be without Jay Cutler for the next month. The Packers play them both in the next two weeks. With a chance to pull away from the rest of the division and position themselves for a playoff bye week, is this the most important part of the schedule?
The Lions host the Cowboys and then have a bye. Yeah, this is an important part of the schedule for the Packers. With wins over the Vikings and the Bears, the Packers would position themselves very nicely for a second-half-of-the-season run.
Vic, what is Ted Thompson's role here in the middle of the season? Is he at all involved in day-to-day football operations or does he remain focused on new young talent?
The college scouts are out in their assigned areas collecting information on the 2014 draft class. Evaluation of next spring's draft crop will intensify in January, especially at Senior Bowl time. At this point in the season, the focus is on pro personnel, which means keeping tabs on what's available on the street in the way of players that can be added to the roster to replace injured players. Chris Harper is an example of a street player. Ted Thompson has his hands full right now addressing the Packers' roster needs.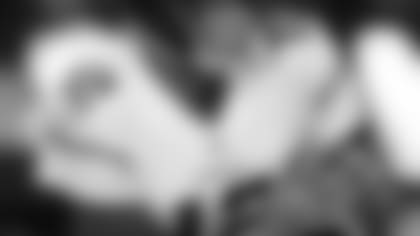 Vikings QB Josh Freeman
Cal from Stevens Point, WI
I recall you being somewhat worried about the Vikings after the draft. Has that feeling pretty much passed?
I was high on the Vikings after the Percy Harvin trade and the draft. I thought the Vikings drafted well – I still do – and I thought their arrow was pointing straight up. Obviously, their record is going to cripple any chance they have of recovery this season, but I still think they're positioned well for the future, provided they address the quarterback position. Don't go to sleep on these guys. If they get better play at the quarterback position, they can beat you, especially in the Metrodome. Having said that, I have a feeling Sunday's game is going to be a "home game" for the Packers.
Matthew from Maffra, Australia
Do you think the Packers' difficult schedule is looking easier as the season progresses due to the form (and injuries) of the Vikings, Bears, Giants, Steelers and Falcons?
The schedule has certainly taken on a different appearance than we expected when it was announced last spring. I didn't see the Vikings, Giants and Falcons in their current light. So what does that tell us? Things can change. Get what I mean?
Vic, what are some of the Vikings' weaknesses the Packers will look to expose?
Their record is their weakness. It can demoralize a team. It's difficult to fight through tough times when you're losing hope with each passing game. If ever there's a time to impose your will on an opponent, this is it. Push them to the brink. Tighten the screws. Test their resolve.
How many future head coaches do you think are currently on McCarthy's coaching staff?
The staff is loaded with future head coaches, but there's one in particular I'll mention: Tom Clements. He was in the hunt for two high-profile jobs, Notre Dame and Penn State. Clements fits my ideal of a head coach. He has CEO qualities, and that's what I think works best, especially in today's game, which makes so many demands on coaches beyond teaching on the field. Clements has the kind of controlled personality and measured intellect to run a program. Being a head coach is all about guiding a team or a program through stormy seas, because that's when a coach really defines himself. Coach McCarthy is doing that right now. I think Clements has that same kind of ability. When Notre Dame hired Charlie Weis, they hired a play-caller. Had Notre Dame hired Clements, I think he'd still be their coach today. Hire leaders. They'll hire the play-callers.
So Aaron is doing less with more? Seriously, I agree with your assessment. True greatness is making the players around you better, not simply riding the wave.
Actually, he's doing more with more. He has a better running game, and he's using it. He has a better defense, and he's playing to it. Aaron Rodgers' thumbprint is all over this team. He's using time of possession and field position, for example, to be a better quarterback. Great quarterbacks impact everything about your team, not just your passing game.
Vic, it seems they don't get the credit they deserve, but how impressed are you with the way Mike McCarthy and his staff have prepared the players this season?
While we were spending an offseason moaning and groaning about that playoff loss in San Francisco, McCarthy and Thompson were doing something about it. They identified the team's weaknesses and they made them strengths. That's great coaching.
Is it more important to have superior skill, or does having a bigger heart make beating the man lined up in front of you possible?
I'm a big fan of a bigger heart, but I absolutely love superior skill.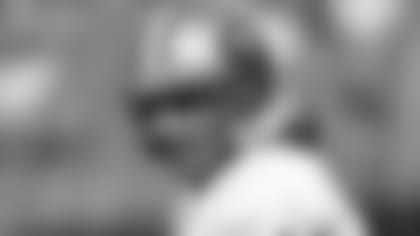 QB Joe Montana
Looking back, it's sometimes fun to see what the future might have been for a team had they managed the roster slightly different. For instance, what would the 49ers have been in the '80s had the Cowboys drafted Joe Montana?
What would the Steelers have been in the '80s had they not lost their third-round pick in 1979 because of "Shouldergate?" They wanted to draft Montana, a local prospect. Did John Clayton cost the Steelers four more Super Bowl titles? I love the what-if game. The NFL draft is a very fragile thing and it allows for a lot of what-ifs. What if the Jaguars had drafted Aaron Rodgers?
Aaron from Eau Claire, WI
Do the Broncos remind you of the 2011 Packers?
Yeah, they do. They're setting records on offense, and I think it's hurting them on defense. I think that was the case for the Packers in 2011. They played racehorse offense but they didn't have the personnel on defense to absorb that style of play. The faster they played on offense, the worse they played on defense. I saw something on Sunday night that made me wrinkle my nose. I saw some passes flutter. I saw some unusually soft throws. I wanna keep an eye on that.
Jack from North Palm Beach, FL
Vic, what do you think of the career you've chosen? If you could do it all over again, would you go down the same path?
A career in medicine wasn't a possibility, and I didn't like the sintering plant, so I needed something between the two. Man, did I get lucky. I've lived a football life. Andy from Clarkston, WA
The Redskins had their "Diesel" in John Riggins and the Steelers had their "Bus" in Jerome Bettis. Three solid games, punishing runs mixed with quick feet and nimble cutbacks. We need a nickname for Eddie Lacy. Any suggestions?