Last week, I wrote about how counting Super Bowl rings shouldn't be the litmus test for judging quarterbacks. This week, I'm going to do what I shouldn't do: Succumb to human weakness and rank what I would consider to be the 10 best quarterbacks of all-time that I've watched play.
That means no Sammy Baugh or Sid Luckman. I'm also leaving out Aaron Rodgers, perhaps as good a passer as there has ever been and probably a cinch now to be inducted into the Pro Football Hall of Fame, only because he has too much time left to shape his legacy. One of the lessons I've learned when writing about history is that it's better to wait than rush to judgment on active players. That said I included Tom Brady. He can't climb any higher and nothing that happens after age 39 is going to diminish his career.
As I recently read in the book, Good Prose, it's not uncommon for writers who articulate opinions such as this to ask what I'm asking myself: Who am I to be writing it? And who cares what I think? Let's face it, we're splitting hairs here over 10s on a rating scale and my powers of perception are probably no better than yours.
All I can say on my behalf is: I've seen them all. Plus, this list might be different at least from those who contend it's all about winning championships until it becomes convenient for them to disregard championships.
1. Tom Brady –No quarterback has ever won more with less than Brady. He has carried four teams to Super Bowl titles – yes, even in his second year as a starter before anyone realized how good he was – and his only teammates who are cinch Hall of Famers are rent-a-stars Randy Moss and Darrelle Revis and now probably The Gronk. Brady might have been drafted 199th, but he threw a better ball than Peyton Manning and plenty of others who were drafted No. 1.
2. Johnny Unitas –No quarterback ever marshaled his troops like he did, put better top on a ball or ran a two-minute offense with more precision. He was a riverboat gambler and it cost him at times, but he was the consummate field general and a classic passer. Similar to Jerry West in the NBA, Unitas poised to pass would be a fitting silhouette on an NFL logo.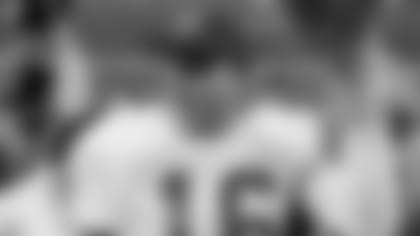 3. Joe Montana – "Poetry in motion," in the words of Bill Walsh. Winner of four Super Bowls. Creator of "Montana Magic." The masterpieces of his career were two drives – one of 13 plays covering 89 yards to beat Dallas in the 1981 NFC championship and the other of 11 plays covering 92 yards to win Super Bowl XXIII – that were as clutch as any in the game's history. They rank right up there with Unitas' two history-making marches in "The Greatest Game Ever Played," and Bart Starr's conquering of the elements in the "Ice Bowl." But raw talent matters. Montana was a perfect fit for Walsh's West Coast offense, but what if he had played elsewhere? I remember talking to plenty of coaches and scouts in the 1980s that questioned Montana's arm strength and whether he would have been successful playing in Oakland's vertical passing game or even in Bob Schnelker's deep-ball attack in Green Bay had Starr heeded the pleas of scout Red Cochran and drafted Montana in 1979.
4. Brett Favre – He might have won more games he had no right to win than any quarterback in history and nobody was ever better at turning a broken play into a big play. He threw some away, but it's possible he'll be joined in Canton by only two of his teammates from his 16 seasons in Green Bay: Reggie White (1993-98) and Charles Woodson (2006-07). Favre's only postseason loss when he was clearly on the better team was with Minnesota in 2009. Far more debatable were two losses when Darren Sharper suffered brain freezes against San Francisco in 1998 and Philadelphia in 2003. Plus, Favre answered the call every game. How many other players in the NFL's 96 seasons, other than kickers, have played as long as Favre and earned every single paycheck?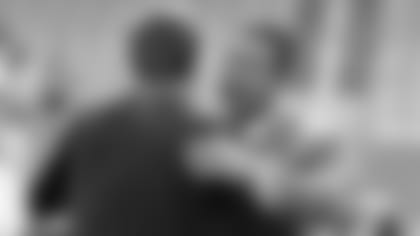 5. Dan Marino – Was there ever a purer passer or anyone with a quicker release? True, he never won a Super Bowl. But what would you expect? His only teammate in the Pro Football Hall of Fame is center Dwight Stephenson. Even the list of his fellow Pro Bowlers in Miami is less than impressive. In 1993, longtime Chicago Tribune football writer Don Pierson coauthored a magazine story on the best in the business based on evaluations by NFL scouts. At quarterback, Marino was No. 1; Elway was No. 4. That was 10 years into their careers and, as I remember, a consensus view at the time. Elway winning two Super Bowls in the dusk of his career didn't change anything.
6. John Elway –There was no questioning his arm strength or his athletic ability.* *Arguably, no quarterback ever taken No. 1 had more obvious physical tools. He also was a fierce competitor and one of the best at pulling off fourth-quarter comebacks. But he was almost like a one-pitch pitcher: All fastballs. His touch, timing and anticipation left something to be desired. That said, Shannon Sharpe and Gary Zimmerman might be his only teammates who belong in Canton.

7. Peyton Manning – His preparation and anticipation might have been unequaled, but he couldn't beat Brady and the Patriots in the prime of his career despite having the better personnel around him. Not only that, he had meltdown games in 2003 and '04 vs. the Pats and then again in Super Bowl XLVIII. Was coaching the difference vs. New England? Did Manning's lack of arm strength hurt him when he went up against a Bill Belichick defense? No doubt Manning's preparation bred confidence in his teammates, but what about all his histrionics at the line? He was more of a field general than most contemporary quarterbacks, but I always questioned whether he inspired his teammates the way a Favre or Brady did. They no doubt respected Manning, but would he have been their choice to crawl into a foxhole with? The receptions Favre has received from former teammates over the last year speak volumes as to how they felt about him. In Brady's case, he always appears to be intensely engaged with his teammates, whereas Manning often seemed aloof from them.
8. Otto Graham – All I have are vague memories of watching him on a grainy black-and-white TV before the age of 10, but I clearly remember he had a presence on the field. Plus, the drumbeat I picked up on as an impressionable kid was that he was the best.
9. Troy Aikman –Yes, he was blessed with a great supporting cast, but he also had all the tools of a first pick in the draft. People tend to forget how good an athlete he was. "The ultimate athlete at the position," said one scout in 1993. "Of his ability to escape, throw and run, on a scale of one to five, he's a one in all areas."
10.Terry Bradshaw – Played with the best supporting cast in the history of the NFL, eight fellow Hall of Famers, but he, Favre and Elway had the strongest arms on this list. Bradshaw was a home run hitter, not a singles hitter. Most of the others ahead of him here were both. Bradshaw was more Willie McCovey than Willie Mays.
For more of Cliff Christl's historical perspectives, click here.