Vic, I have a six-year-old son and I've told him countless times that his head is not a weapon. Why won't this sink into the people out there?
It was in junior high school that I played football for the first time in full pads. Up until then, I had played backyard football with a helmet that didn't have a facemask and which you could nearly fold up and put into your back pocket. I'll never forget the feeling I got the first time I was involved in a head-to-head tackle with another player in junior high: I felt nothing. Immediately, I got this feeling of invincibility; that's what the helmet did for me. I realized my head was the most protected part of my body and I began using it to not only create impact, but to absorb impact. Up until then, I had always avoided getting my head involved in backyard tackles because it wasn't protected. What I'm saying, Tracy, is that the helmet is the problem. It's too good at doing what it's supposed to do and it's been that way for a long time. As a result, a football culture of using the head as a bludgeon and as a shock absorber has developed and now that culture has to be eliminated. That won't be an easy thing to do. The evolution of the helmet and its ability to protect players from head injuries is now threatening the game because it has given us a false sense of security. Your son is not to blame. The helmet is.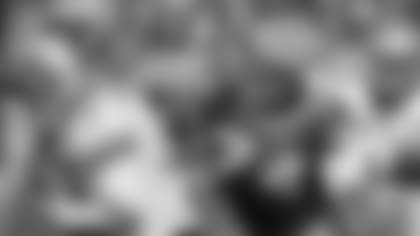 There's been a lot of talk about the players who have left our team this year and it got me thinking about how star players, or at least key players who have left the Packers to play for other teams in recent years, have mostly disappeared from the radar of the NFL. Aaron Kampman, for example, never seemed to be the same player after leaving the Packers and I'm sure there are others. Why is this?
Kampman was at the Packers Hall of Fame banquet on Saturday and I had a chance to catch up with him. Kampman was having a sensational comeback season in 2010, after signing as a free agent with Jacksonville, when he sustained a torn ACL, his second. By and large, it was a career-ender for him. Kampman is one of those players that fall through the cracks. He was a 4-3 end that didn't fit as a 3-4 linebacker, which is why the Packers let him go. You have to look at each player individually. In terms of the larger sample, the Packers haven't made many evaluation mistakes. When they get a chance to look at a guy in practice every day, they get a pretty good idea of what his ceiling is.
Vic, the Packers have had two losing seasons since I've been alive. Two in 21 years. This is absurd, and I know it's not likely to change until Rodgers is gone. I also know you've made it explicitly clear that we should enjoy and be palpably thankful for this remarkable run of winning. I'm wondering how to appreciate it more than we do. What can we do?
What you can do is remind yourself of this the next time the Packers lose a game and you're angry at them. Think of all the times the game ended and you were happy. The ability to deal with defeat is a quality that speaks well of a person's character. Impress yourself.
Peter King showed in his column last week that the NFL arrest rate of about 1.9 percent is actually much better than the general public's of 5.5 percent. This wasn't even taking into consideration the age group of 22-35, which I am sure is much higher for the general public. All crimes are serious and should be looked at, but why do people use such a wide brush when talking about athletes? Do we look to tear them down?
We want them to be role models. I'm not sure that's fair of us to have that expectation for them, but that's the way it is and it's not going to change. I guess that expectation says something about the high esteem with which we regard athletes, and that's a good thing. I'm more liberal on this subject than most fans. I leave the law to the law. It's not their lifestyle that interests me; it's their ability to play the game. How they elect to live their lives is up to them. One of the things I think we must acknowledge about professional athletes is that a large sample of them come from a demographic that runs afoul of the law at a rate much higher than 5.5 percent. Before you cast the first stone, ask yourself how you might be different if you were a product of that demographic.
Do you have any good memories about the great running back O.J. Simpson? Running for over 2,000 yards in 14 games is crazy.
Good memories about Simpson have unfortunately been overtaken by a lot of very bad memories. It's really a shame because he was a wonderful football player and continues to be a big part of the game's history. My enduring memory of Simpson as a football player is for the 221 yards he rushed in Week 2 of the 1975 season, against the "Steel Curtain." It was just eight months removed from a playoff game in which the Steelers completely throttled Simpson. Simpson was special. He was a big back with blazing speed. What really makes his 2,000 yards in 14 games special is that it was accomplished in the run-the-ball era, when defenses were stacked to stop the run and everybody knew who was getting the ball. Think about that. Think about coming out of the huddle, looking at the defense and seeing that everyone on that defense was looking at you.
Vic, I cannot wait for training camp to get started. I am so ready to see what we have as a team. What are you looking forward to seeing most as far as training camp?
Vic, what a letdown finding out Ryan Braun was guilty of taking PEDs and lied about it. A heartbreaking day for the game of baseball, the Brewers organization and fans who faithfully stood behind him. Words of wisdom would be much appreciated.
Players will do whatever they can to be the best they can be. They'll do whatever it takes to win. That's why none of this surprises me. What continues to surprise me is that players associations continue to work against the process that would rid sports of PEDs. It surprises me that any interest group linked to the success of athletics would stop short of doing everything it can to reveal and prevent PED usage. PEDs, in my opinion, are the greatest threat to sports. Player safety? Start by eliminating PEDs. I don't wanna hear about bigger, stronger, faster as long as there is any suspicion that PEDs are being used. In my opinion, it is sports' greatest challenge and responsibility that it find a way to rid itself of the culture of enhancement. That's the culture that has to be changed, and any interest group that stands in the way of that pursuit is an enemy of the game.
You said you expect the inside linebackers position would be open for competition, but with the release of Bishop, it seemed pretty clear cut that Jones and Hawk would be the starters? Who of the young guys behind those two do you think could surprise and challenge for playing time?
Terrell Manning had a good spring. Jamari Lattimore is an exceptional athlete. Robert Francois has been a dependable backup for three years. Sam Barrington was thought to be an underrated player at South Florida. "There's a mindset that you need to stay on that field because if you come off that field, you might not have a job waiting for you when you come back," Inside Linebackers Coach Winston Moss said. When a coach makes that kind of a statement, it sends a very clear message about competition at the position.
Vic, have you ever seen a player who almost got cut in training camp who then would go on and have a great career?
The first guy that comes to mind is Montell Owens. He was a free agent running back from Maine. Late in training camp, he was moved to safety, after there had been a rash of injuries at that position. When a guy gets moved like that, it's pretty much a sign he's a goner. Heading into the final preseason game, however, the special teams coach told me Owens had been outstanding on coverage teams and that he had a chance to make the team. In that final preseason game, Owens tackled everybody but the referee. He made the team and it was a huge upset. Owens then turned into the best special teams player I've ever covered and he was selected to two Pro Bowls. When he was moved to safety, I didn't think he had a chance.
Vic, I spend a lot of time trying to explain the game to as many uneducated people as I can, like my nephew. One subject has to do with what teams do during the week. Can you enlighten me by being more specific about what they do each day?
On Mondays during the regular season, they focus on making corrections from the previous day's game. On Tuesday, the players are off and the coaches game plan, which can take them deep into the night. On Wednesday, the head coach presents the game plan during a team meeting in the morning that kicks off the week's preparation. They practice full for the next three days, before tapering off on Saturday morning and either heading to their destination or their hometown hotel, where they shift into day-before-the-game mode. It's a normal work week, as you would expect of a football team preparing to play a game. If it's a road game, the team usually flies into town the day before the game; they leave immediately following the game.
Patrick from New York, NY
The salary cap ensures parity because it prevents any team from spending more on their player roster than any other team. Teams may, however, spend as much as they want on non-player personnel. Wouldn't this still give premier franchises a leg up? They can afford to pay the best scouts and coaches what they're worth, drafting better and developing better. Or am I making a mountain out of a molehill?
Mike McCarthy wasn't a high-profile hire, but that's turned out pretty well. Mike Tomlin wasn't a high-priced hire; neither was John Harbaugh. I haven't found a correlation between front office spending and success. What I have found is a strong correlation between commitment and success. I would like to correct you on your perspective of the salary cap. It does not ensure parity. Teams can spend a lot of cash over cap in any one year by getting creative with how they structure contracts. What the cap ensures is that there will be a penalty down the road for that kind of behavior.
Vic, all this talk of strong vs. weak franchises has me wondering how a weak franchise goes about becoming a strong one? Does it start with the scouts finding the talent in the right place? Enlighten me.
It starts with commitment. It starts with tuning the fans out and doing things the right way, which means operating with an eye on the future. You take care of the future and the future will take care of the present. Taking care of the present in the present is very expensive.
For whatever monetary penalty is imposed on a player that is suspended, does the team get that cap space back this year?
When a player is suspended without pay, the team receives a cap credit for the salary the player won't earn during his suspension. There is not cap credit for the prorated portion of the player's signing bonus.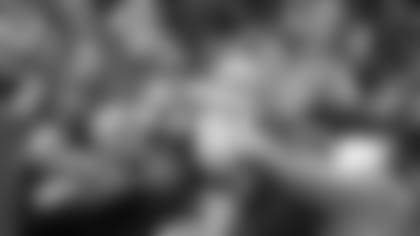 Mark from Stewartville, MN
Vic, you mentioned that good teams are patient in their commitment to developing talented players. Could you name an example or two of a team that stayed patient with a young player who wasn't very good his first year or two as a pro, but later turned out to be exceptional?
James Harrison was an undrafted free agent in 2002. He didn't become a starter until 2007. Robert Brooks caught 12 passes in his rookie season and 20 in his second season. In his fourth season, after Sterling Sharpe's career was ended, Brooks caught 102 passes for 1,497 yards and 13 touchdowns. Patience is the key. Identify talent and then patiently develop it.
How good do you think Datone Jones is going to be this year?
His body type reminds me of Jevon Kearse. If Jones can play half as well this year as Kearse did as a rookie, Jones will make a very big impact.
Sixty-six on Sunday, birdies on four of the last six holes. That was highly entertaining, Vic.
I was disappointed by the British Open this year. I acknowledge the quality of Phil Mickelson's play, but there was no confrontation or drama because nobody else answered the challenge. I thought the course was dull to the eye and other than for Mickelson, I thought the play was uninspired.