Clem from Presque Isle, WI
The thing I think the Packers miss most without Rodgers is his brain. Tolzien seems to have a good arm, though I'm bothered by his tendency to sidearm the ball, resulting in a lower trajectory, but what the Packers can't replace is Rodgers' ability to read defenses and change the play at the line. Am I wrong?
The Packers miss that and a whole lot more. Name one team in the league with a franchise quarterback that wouldn't experience a significant decrease in efficiency if it was without that quarterback. What we must remember is that Scott Tolzien wasn't Aaron Rodgers' backup; Tolzien was Seneca Wallace's backup. Tolzien is playing at an incredibly high level of efficiency. You expect a quarterback promoted from the practice squad to throw interceptions, and Tolzien has, but what you worry most about is that he might be overmatched, and Tolzien isn't. The game is not too big for him. He belongs in the league and he's going to get better and better as he gains experience and development.
Brandon from Chippewa Falls, WI
Vic, this Saturday is the opening weekend of the deer hunting season. I bet Lambeau will be 50 percent orange. Will you be wearing your blaze orange to the game on Sunday?
No, I'll have everything packed in the car so I can head to the woods immediately after the game.
I get the feeling most Packers fans don't fully understand how much the pass game works with the run game. Educate the people?
They get it. These are savvy fans that understand that balance between run and pass requires that the defense either balance its focus on run and pass, or guess and run the risk of guessing incorrectly. What I think a lot of fans fail to consider is that it decreases the number of times your quarterback is exposed to the potential for injury. A possession passing game that's used to move the sticks exposes its quarterback to a lot of hits, hurries and sacks. I ascribe to the philosophy of "You throw to score, you run to win." I want a pounder to take the pounding, not my quarterback. When my quarterback drops back to throw, I want him looking downfield. I want him making big plays. I want there to be a good reason for my quarterback being exposed to the pass rush. The Packers achieved that kind of complement between run and pass this year. This was becoming a scary offense. Even still, Rodgers got hurt. It's the worst thing that can happen to a team. The Packers have enjoyed a lot of durability at the quarterback position for a long time. Maybe it just caught up to them.
Daniel from Cedar Rapids, IA
Vic, from everything you have said about college football, what is your opinion of the Badgers?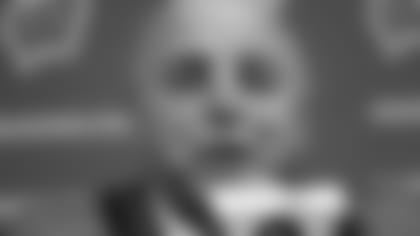 Barry Alvarez
It's a top program. It's become self-sustaining and repeating, and that's my definition of a top college football program. It's always going to be recruiting challenged, but it finds players that fit into its program, and it gets the most out of those players. Barry Alvarez is the father of Wisconsin football. He built a program that fits where it lives, and as long as Alvarez is calling the shots, Wisconsin fans will have reason to cheer.
Morgan from Saint Croix Falls, WI
Vic, what is a way to create parity in college football?
It has to happen at the talent acquisition level. The NFL creates parity with the draft: the worst picks first and the best picks last, and in time that will cause a reverse of the order. As silly as this might sound, college football needs a recruiting draft. That would immediately eliminate cheating. Obviously, a recruiting draft is a far-fetched idea, but if you want to clean up college football, that's what has to be done. You've got to get the top prospects into some kind of pool. I'm not talking about all of the recruits, I'm talking about those that have been identified as program changers. Maybe these are the players we pay; agree to reward them financially for their willingness to participate in a recruiting draft that would be subject to a lottery. I'm just thinking out loud, folks.
What did you think of the Hall of Fame lust?
The Hall of Fame is the ultimate in athletic achievement. I completely understand why somebody would lust for election to it.
Scott from Lincoln City, OR
Vic, if we don't want to be a year late like the Falcons, about how many more years do you think we have before it's time to cut and gut?
The whole idea of the Packers' draft-and-develop philosophy is to never have to cut and gut. Draft-and-develop not only goes to keeping your roster young, it also is intended to keep your salary cap healthy. The challenge is being able to find players worthy of investment while picking at the bottom of the draft. I don't know of any team that's been able to do it without some kind of mini-fall. Ted Thompson has done a wonderful job of finding top talent at the bottom of the draft – look at this year's Packers draft crop – but I have no doubt that if Thompson had his choice between picking at the top or the bottom, he'd take the top.
Paul from Farnborough, UK
Vic, if victory is critical for both teams when the Steelers come to town, will your heart and head be in alignment wanting a Packers victory? What emotions will you feel before and after the game?
I don't know. Ask me when it happens.
I agree with you that I think we have a keeper in Scott Tolzien. A lot has been put on him in a short amount of time. Do you see he has the authority to call an audible?
It looked to me like he audibled on the Pierre-Paul play. The formation didn't change, but I have a feeling the play did. If that was the case, then how could Pierre-Paul have known what was coming? Please, trust me on this: Nobody can know for sure, not even the ex-jockos on NFL Network, what was supposed to happen on a play without the coaches revealing what was supposed to happen, and coaches never tell.
Will the better days arrive this year, Vic?
That's the big question, Paul. That's the one that's causing us all a lot of anxiety. I believe better days will arrive before this season is over, but will better days arrive while the Packers are still in the hunt? The worst thing that could happen to this team is for "look out" to arrive in December, but the Packers are out of playoff contention. Oh, how that would break my heart. You never want to be the hot team in December without a January. That's why Sunday's game is a must win. As Coach McCarthy is fond of saying, the Packers have to begin stacking success.
Annette from Vancouver, BC
Vic, how much time, if any, would teams spend practicing outside in preparation for cold-weather games like the one anticipated this Sunday?
You practice outside as much as you can, as long as the weather permits you to conduct a quality practice.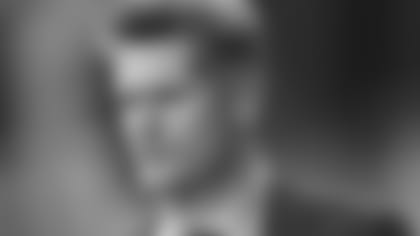 Falcons GM Thomas Dimitroff
You addressed how the Falcons GM said his team was old. They likely will enter a rebuilding period. Do you think that is a valid option, load up on talent, have your two or three-year window and then reload, vs. the Packers approach of always having that young, developing talent pushing for time.
The Falcons weren't built on a two or three-year window concept. Thomas Dimitroff is a draft-and-develop guy, but the Falcons achieved immediate success under Dimitroff and Mike Smith, and they didn't spend enough years at the top of the draft to acquire talent to widen their window. That's what's caused them to get old more quickly than you'd expect. Dimitroff recognized it and saw what was ahead, and that's why he made the big move up for Julio Jones. Again, time at the bottom of the draft is a field leveler. I can't think of any teams that have avoided its inevitability. The Steelers are good drafters, but time at the bottom has caught up to them. The Patriots have been the best at avoiding the curse of the bottom. Tom Brady makes a lot of things better, and Bill Belichick is a master at getting the most out of a little.
Vic, you've answered tens of thousands of questions. What is your most memorable?
I'll meet one of my readers and he or she will say, "My favorite question was the one about …," and I'll think to myself, "Yeah, I remember that one." I have my own favorites. I'll never forget the "crows" guy. He was critical of the game day experience in Jacksonville and in his complaint he wrote that he was tired of "fighting crows" to get to his seat. I knew he meant he was tired of fighting crowds, but I couldn't avoid the opportunity to have a little fun with the guy, so I wrote something like, "You have to fight crows to get to your seat? That's unacceptable." It gave me a chuckle, but my inbox exploded with laughter. It became a classic. Years later, people would write in that crows caused them to get to their seat late. I also remember the guy that wanted to know how they got that yellow line on the field; he was talking about the one on TV that indicates where the first-down line is. We had an engaging and sincere conversation in "Ask Vic" for several days, during which several theories were advanced, including one involving invisible paint. Having fun is better than not having fun.
Vic, Jordan Lynch is leading Northern Illinois to an undefeated season. He's a 65 percent passer and the team's leading rusher. Do you think he will make it in the NFL?
He's a great athlete and this is a great time to be an athletic quarterback. If he can make all of the throws, he will play in this league. The combine will be a critical event for him. That's where we'll find out if he can make all of the throws.
What do we like about Scott Tolzien?
I'll tell you what I like: He keeps his eyes downfield. That's the first thing I look for in a young quarterback. Does he have pocket courage? If he doesn't have that, we can stop right there. Tolzien has it.