Vic, what if we used a form of the 4-3 this weekend? I'm not a fan of that defense but if used for running downs it might help. Bring in Datone Jones at end, along with either Neal or Perry, and see what it could do. It would catch the 49ers off guard and, if we win, give our next opponent something to game plan for.
You wouldn't catch the 49ers or your next opponent off guard with anything for which they couldn't quickly adjust; they routinely practice and play against the 4-3. What you would probably do is catch yourself off guard. You're talking about playing new techniques and new run fits. Where are you going to find the practice time to get that done? I agree the 4-3 would favor the Packers schematically for this game. The 4-3 is a better run defense because it's heavier in the pants up front. Plus, it would decrease by one the number of linebackers, which is a position at which the Packers are depleted and struggling right now. I just don't see it as doable. Dom Capers has a big job on his hands this week. I think he has to pick his poison and then find a way schematically to lessen the effects of the poison he's picked.
Vic, can we cherry pick from the practice squads of the 20 teams whose season is over?
Yes, provided those players haven't signed future contracts with their old clubs. Practice squad contracts expire a week after a club's last game (regular or postseason). They continue to count against the 90 until their contracts expire.
Troy Aikman and Joe Buck did an excellent job of calling the game, as always. They're actually my favorite commentators, so I can't figure out for the life of me why so many Packers fans think Aikman and Buck are overly critical. I honestly don't think I ever heard them say a negative thing about Rodgers or McCarthy, ever. I don't get it.
I don't get it, either. I mean, if there's one thing we know about Packers fans, it's that they're not overly sensitive. Here's what I'm gonna do. Troy Aikman and Joe Buck are doing this Sunday's game against the 49ers. I'm gonna see if I can interview them while they're here, so I can ask why they think Packers fans think they're overly critical of the Packers.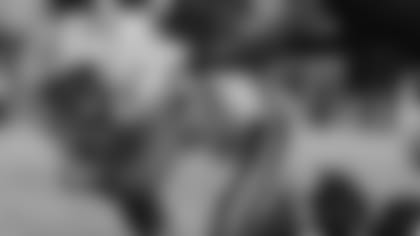 TE Andrew Quarless
The more I observe him on the field, the more I believe Quarless has the tools to become a real star. Thoughts?
He doesn't have Jermichael Finley's explosiveness, but he might have better hands. I don't know how Andrew Quarless caught the pass over the middle late in this past Sunday's game. That requires the kind of concentration and soft hands you don't expect to find in a tight end.
Simon from Mountain View, CA
I read an article today that identified Tramon Williams, James Starks, Jordy Nelson and Bryan Bulaga as players that stepped up in 2010 to enable our Super Bowl run, and said that we'd need another group of players to step up to make a similar run this year. Who do you think are the best candidates to elevate their game and propel us this Sunday and, hopefully, beyond?
Isn't that what Aaron Rodgers and Randall Cobb did?
Vic, love your insights and edge. It's great to have some playmakers back on offense, but give us your perspective on the state of this Green Bay defense.
It's playing without its best player, Clay Matthews. The real problem there is that he's the only outside linebacker left on the roster that's a true linebacker and not a college defensive end trying to make the transition. Matthews can rush and cover; you didn't have to worry about passes in the flat to his side, so you could shade defenders to help on the other side. Now, both sides are exposed. Matt Forte caught four passes and one of them was for a touchdown. I think he would've been targeted a lot more had the Packers not dominated time of possession by more than 10 minutes. The Bears ran only 49 plays in the game; the Packers need to do the same thing to the 49ers. Job No. 1 for the Packers defense this Sunday is to stop the run. I'd load up against the run and rest my pass defense on two corners that are playing at the top of their games right now, and on weather conditions that might give the Packers pass defense an assist. This is run the ball, stop the run weather. I don't believe you can beat the 49ers without stopping the run.
Matt from Independence, WI
Vic, I've noticed Kaepernick doesn't seem to be running with the ball as much this year. Do you think the Packers should still be concerned with his scrambling, considering what he has done to us in the past?
He's a big-play guy. Yes, you have to be concerned with his ability to scramble because those are passing yards, in my opinion, and if he's able to scramble for yardage, that's a safe way of gaining yards in the passing game, instead of putting the ball up in the frigid air and running the risk of it bouncing off cold fingers and into enemy hands.
I think, and it seems you do, that every team should give a full effort in all 16 games of the regular season. The Chiefs chose not to do that in Sunday's game with the Chargers, and it may have cost the Steelers a playoff slot. What would you think of a ruling by the commissioner that teams resting healthy starters in the future will lose a draft choice, and the more egregious a team's lack of effort to win, the higher the draft choice?
I wouldn't favor such a rule. The Chiefs earned the right to do what they did. It's about what's best for them, not the Steelers. Will it have been the right decision? That's where the intrigue is. I acknowledge these types of situations are a problem, but they're the few, not the many. The Steelers missed the playoffs because they didn't win enough games. Some would say seeding teams solely by record would help eliminate these types of games, and I agree that it would, but it wouldn't totally eliminate them. It's just something with which we have to live. It's also something with which the Chiefs have to live. The Chiefs will play in Pittsburgh next season. I think that game has a strong chance of being the season opener for those teams. The schedule-maker loves drama; so do I.
Happy 2014 from the spot where America's year begins. Just wanted to express a note of thanks to Matt Flynn for helping the Packers stay in the hunt. He's kind of the forgotten man now that A-Rod is back.
What he did in the second half in Dallas will never be forgotten. Matt Flynn will live forever in Packers lore.
Vic, I'm seeing some scary cold weather coming for you guys. I know the frozen tundra can be not so frozen with the help of some heating elements, but at what point does that just not matter anymore and what aspect of the game will it affect most?
I'm a big believer that cold-weather football requires that you have a quarterback with big hands. I'm serious about that. Guys with small hands have a tendency to "soap dish" the ball in cold weather. They're just not as effective because they lack the kind of control they have on the ball when it's soft and tacky feeling. When that ball gets hard and slick, everything changes for the small-hands guys. Terry Bradshaw was a great cold-weather quarterback, even though he hated cold weather. Bradshaw has vice grips for hands. I remember that his hands are so big he would stretch his index finger out over the tip of the ball. Dan Marino never won a cold-weather playoff game. He threw nearly twice as many interceptions as touchdown passes in the four cold-weather playoff games in which he played. Marino is a small-hands guy.
Kyle from Black Earth, WI
Do you think Sam Shields will still be a Packer next year?
He played for the contract and it was the right decision. He's a guy you want to keep, but it's going to be expensive to do that now because you'll likely have to pay first-week-of-free-agency money to keep him.
What are SF's weaknesses (other than the coach's self-control)? I've watched them all season and they look dang good in all phases.
The 49ers are impressive. They're my kind of team, which is to say a power defense with a power offense that uses its passing game to make big plays and force you to respect the pass and not crowd the line of scrimmage. That No. 30 pass ranking is deceiving. The 49ers don't throw for yards, they throw for touchdowns, which is exactly how a true run-the-ball power team wants to use its passing attack. You throw to score, you run to win; that's the time-honored philosophy of a true power running team. What if the 49ers had to do what the Packers did in that final drive in Chicago? Are the 49ers built to do that, which is to say execute a precision two-minute drill with a high-tech passing attack? I'd like to see the Packers force the 49ers to answer that question this Sunday.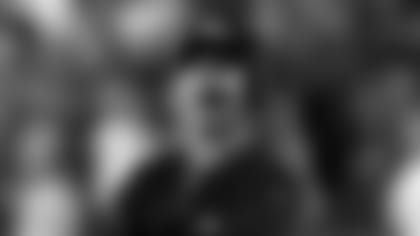 Jim Harbaugh
I was looking at the 49ers website the other night just to see what they are saying. I left with the impression they think they own the Packers. One analyst said "Harbaugh is 3-0 against McCarthy." Seems like this is getting personal, like it was with the Cowboys in the mid-'90s. What do you think?
I think the analyst is right. Do you want him to lie? I think this has become personal for Packers fans, not 49ers fans. It's a one-sided rivalry that will require a Packers win on Sunday to make it two-sided.
Eric from Colorado Springs, CO
Everyone has their idea of how to best stop a scrambling quarterback. How would you?
I hate spy technique. I think it's largely a waste of a defender because scrambling quarterbacks are usually better athletes than the player spying on them, so they make the spy miss in the open field and that becomes the equivalent of playing defense with 10 men. I watched Mark Brunell beat spy technique repeatedly, until his knee injury, which is when he stopped scrambling and defenses stopped spying. That's when everything changed. In my opinion, you contain a quarterback such as Colin Kaepernick by forcing him to step up in the pocket. If he's going to run, at least keep him from using the sideline as an escape. Make him play where the big guys are.
Patrick from Short Hills, NJ
So we've tried making him be a passer in Week 1 and that didn't work. Others have found success blitzing him because he doesn't scan the field quickly. Our corners are playing well but you have to have enough speed to chase him down, which we don't. This is a conundrum. Maybe weather is the missing element we need.
Take his running game away from him and see how he likes throwing the ball in below-zero wind chill. By the way, I see that the weather forecast for Sunday has worsened since I did my weather video with Cameron Moreland on Tuesday. This is a developing story we need to monitor.