It's been a bumpy road, but with two games to go, our fate is back in our own hands. All I want for Christmas is Packers at Bears for the division.
You got it. Just beat the Steelers.
Matt from Honey Brook, PA
Vic, from a writer's standpoint, do you prefer to write about a season like this where there are huge obstacles and a team is defined, or about a season like 2011?
This season, by far. This season has verve. This season has bounce. I can barely remember most of the games in 2011. I remember the game in New York and the one in Kansas City, and I try to forget the one against the Lions at Lambeau. My memory of this season is much sharper. I'll remember the fine details of this season for a long time.
Marlon from Guatemala City, Guatemala
Wow, Vic! You amaze me! You have predicted this thing better than Nostradamus and the Mayans could. How do you do it?
It's not clairvoyance, it's hope. That's all. We live for this time of the year. Why would anyone want to give up on it? That shut down Aaron Rodgers and play for the higher draft pick stuff nauseated me. I feel sorry for those people. They've so lost control of their emotions that they have to abandon hope because hope makes them hurt. Do they understand what we have this week? Steelers and Packers at Lambeau Field three days before Christmas. Everything is on the line for the Packers. The drama is fantastic. It's a game, win or lose, you'll remember all your life. Don't ever quit on memories. They make us rich.
Brandon from Fort Wayne, IN
Can you imagine what your inbox would look like if you were the Lions beat writer?
Fire Schwartz. Fire everybody. The wolves are howling and the owner will likely have a big decision to make. It's a decision that'll define the franchise as it is today.
How about that? Two wins gets us the North. Who wants McCarthy, Capers and the gang fired now?
If the Packers pull this off and win the division title, it'll be one of the best coaching jobs I've ever covered.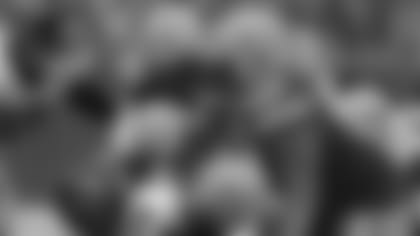 Tufan from Harsewinkel, Germany
No, it began two weeks ago against the Falcons. The Packers will be in round three of the playoffs this Sunday against the Steelers.
Warren from Charlotte, NC
Be careful with the chortling. Fate doesn't like chortling, and fate is favoring the Packers right now. We don't wanna lose him, or her, whatever the case might be.
Kevin from Richland Center, WI
Vic, I believe you are now going to see what the Packers and Bears rivalry is all about, if the Packers win against the Steelers this week. Be honest, you are tingling right now for that last game, aren't you?
I'm absolutely tingling for that game, but I'm also tingling for this Sunday's game. Yes, if the Packers beat the Steelers, I'm going to find out what a real Packers-Bears game is, but I don't need to look forward to that game just yet. The one this Sunday has my full attention.
Thomas from Dublin, Ireland
I can't help but think that, depending on what happens against the Steelers this week, the tie against the Vikings could be the result that makes or breaks the season.
A tie is the ultimate tiebreaker. I don't know that I fully understood that until this season. The NFL should absolutely not pass a rule that requires all regular-season games to be played to a verdict. Ties are cool. They add to the suspense and they are absolutely meaningful.
Vic, I'm liking your December friend. Is there any way you could convince him to hang out until February?
He, or she, whatever the case might be, leaves when the regular season ends. Then you're on your own.
What are the odds of seeing No. 12 out there again?
In my mind, he's got to play this week against the Steelers; I wouldn't want him to make his first start against the Bears in Soldier Field.
Chris from Belleville, NJ
This December excitement is beginning to match the end of the 2010 season for me. Since then, I haven't gotten to feel that crunch time, end-of-the-season excitement nearly as much as this season. Do you think this kind of adversity is just what the team needs to make a playoff run?
You bet it is. Big games harden a team. Chuck Noll liked to say they fired the steel. That's what's happening to the Packers. They're hardening to the pressure.
Vic, it just dawned on me. At the end of the first half, instead of choosing to kneel it or run out the clock, Mike McCarthy ran a screen pass to Eddie Lacy that went for a sizeable gain. Lacy could've gotten hurt on the play, but Mike McCarthy wanted to send a message to his team going into halftime.
I heard Jason screaming all the way from Rochester, Minn., "Nooooo, he'll get a boo boo."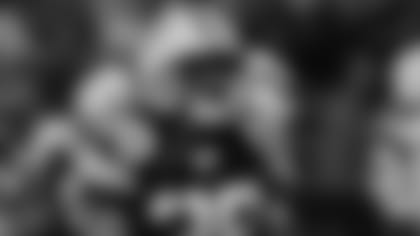 CB Tramon Williams
Vic, could you clarify the catch rule when a ball hits the ground? If the ball hits the ground during a catch and you have control of the ball, is it still a catch? I thought Tramon Williams had control on his first near pick, but the ball clearly touched the ground.
Mike McCarthy said on Monday that he is absolutely sure Williams had control of the ball and it should've remained an interception. When I saw the replay, I began changing my story to reflect that replay review reversed the original ruling. When those guys go under the hood, it's a crap shoot. I honestly don't know what a catch is. I just wait for the officials to tell me.
Hit on Huber? Legal? There is too much debate about this play and the guy's jaw is broken. I say all that Gavin has to do is step in front of him and throw his arms up and Huber won't make a tackle. Instead, he throws a cheap blow to the head.
The blocker's head was up and his hips were sunk, but he came in a little too high and caught the punter under the chin, therefore, it should've been penalized and it will undoubtedly be fined. When the day comes that guys start stepping in front of other guys and throwing up their arms, I'll not only stop writing about football, I'll stop watching football. It'll be your game then, Jennifer, because it won't be mine.
Fabrice from Montreal, Quebec
Let's win over Pittsburgh without Aaron and this will set the table for a dramatic return of No. 12 against the collarbone breaker to win the division.
Oh, I like that. I might change my mind. Move over, Ernest Hemingway.