*As part of the Green Bay Packers' celebration of the 10th anniversary season of the Super Bowl XXXI Championship, Packers.com is running a series of stories about the people responsible for bringing the Vince Lombardi trophy back home to Titletown.
Ever since he was a little boy, Edgar Bennett wanted to be like the football players he saw on TV.
Out on the playgrounds of Jacksonville, Bennett would try his best to trace the moves he had just witnessed from some of his favorite athletes with the thoughts of one day stepping into their place.
Now, several years later, Bennett can proudly reflect on a seven-year career in the National Football League that included a Super Bowl championship with the Green Bay Packers.
To top it all off, Bennett was inducted into the team's Hall of Fame last summer and is now the Packers running backs coach.
Even the most imaginative dreamers probably wouldn't have thought of a career like this.
Clearly, Bennett's achievements are several. But to him, the 1996 Super Bowl season still ranks very high on his list.
"I have a number of different memories, but I think the thing that kind of stood out the most was the entire process, the entire journey starting way back in minicamp," Bennett said. "Working our way through the Super Bowl, it was one of those years where you had great chemistry amongst the team.
"You had great chemistry amongst the players and coaches as well as the entire organization. I think everybody was willing to go above and beyond to get us there as far as meeting expectations and what it would take to get there."
Certainly, Bennett played a big part in helping his team reach new heights, too. He led the team in rushing for the third straight season with 899 yards on 222 carries, good enough for a 4.0 average. The 6-foot, 215-pound Bennett also started 15 games and provided the team with the tough, versatile runner that it needed.
Drafted out of Florida State in 1992, Bennett arrived on the scene just as the Packers were becoming championship contenders again. However, he felt the frustration of not being able to take the next step as the Packers were knocked out of the playoffs for three straight seasons.
When the Packers eventually reached the mountaintop in '96, it provided the whole state with a sense of excitement and pride. To accomplish that goal with the Packer faithful was something Bennett said he never could have imagined.
"Unbelievable. Unbelievable," Bennett marveled. "One moment where I look back that I really felt was special for me was getting an opportunity to play in that NFC Championship game here in Lambeau in front of our crowd because I felt like, you know, what better place to have a chance to go to the Super Bowl than right out here in front of the home crowd, especially the Packer fans.
"I think the fans played just as big a role for us to get back and for us to go on that bus ride with the Trophy. And to celebrate with the fans, I thought it was a dream come true."
And when Super Bowl XXXI arrived on January 26 in New Orleans, Bennett couldn't help but think back to his time as a youngster.
"The thing that stood out the most was finally getting there and running out on the field knowing what was at stake," Bennett explained. "Because growing up, I can't speak for other people, but for me, growing up, those types of situations when you're a child watching those games on TV (you would) immediately go outside and try to re-enact certain plays that took place or emulate stars of the game.
"And to get that opportunity to be on that stage and to be in that game, it really meant a lot to me."
Bennett's Style Perfect Fit For "Packer" Weather
Though Bennett looked every bit the part of an NFL tailback, he originally entered the league as a fullback. He played that position for four seasons at FSU and in only his second season with the Green and Gold, Bennett was the starting fullback for 14 games.
However, you could argue that he was a hybrid of sorts. After all, not too many fullbacks are capable of putting up 1,007 yards of total offense as he did in his first season as the starter.
He also served as a great receiver out of the backfield and made his name as a "mudder," someone whose running style was perfect for the harsh elements Green Bay is known for.
Proving his versatility, Bennett moved to tailback in 1995 and closed out the season with 1,715 yards from scrimmage, which was a team record at the time. He also became the team's first 1,000-yard rusher since Terdell Middleton accomplished the feat in 1978.
Despite these impressive numbers, Bennett said he didn't really have a preference between playing fullback or tailback.
"It was one of those situations where I took pride in making the most of my opportunity," he said. "The main thing for me was, I just wanted to play. I wanted to be a part of something that was special. I wanted to be a guy that came in and was able to contribute.
"I was fortunate to come along when I did and play with the people I played with, as well as learn from the staff that I was able to learn from."
That attitude made it easier for Bennett to share the workload with Dorsey Levens, which created one of the best backfield combinations in the entire league in '96.
"I remember having conversations with Coach Holmgren and talking about the team concept and always putting the team first," Bennett recalled. "I think that's what kind of helped the situation. I think the next thing that helped was that Dorsey and I were friends.
"But I think the main thing was understanding the big picture and putting the team ahead of all your individual goals and everything that you wanted to accomplish as an individual."
Coach Bennett Glad to Return to Green Bay
Bennett's demeanor and team-first mindset hasn't changed a bit. The selflessness that made him a champion as a player still burns inside of him and now he gets to translate that to his players in his second year as the running backs coach. Prior to that, he served four seasons as the director of player development for the Packers.
Seemingly a natural fit to coach, Bennett insists that wasn't something he gave much thought until he was done playing.
"It was one of those situations where you try to make the most of every opportunity as a player," Bennett said. "I just tried to be a professional and I just think maybe some of the ways that I prepared myself as a player kind of helped me and gave me the opportunity to become a coach.
"I think that as far as doing what I'm doing now, becoming a coach, obviously I've met a great deal of people who have helped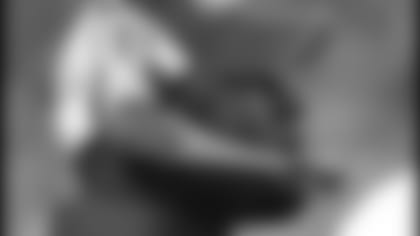 me along the way. And I will continue to learn because in life you never can stop learning.
"When I came back up to Green Bay again, I was fortunate to be around just genuinely good people that I could learn from. I feel fortunate to be in another situation again where I get a chance to continue my learning process with the staff we have up here now. I'm excited about it."
It's not surprising that Bennett shares such enthusiasm for his job and the team for which he played five seasons. But in his work these days, it's only natural that the same characteristics that made him so great as a player would make him want to take a step up in the coaching realm, too.
Yet, that's not the approach Bennett, 37, takes into his current job.
"I think right now I want to be the best I can possibly be as the Green Bay Packers running backs coach and continue to get better as well as continue to teach and help the running backs get better," Bennett explained.
"That's my approach. As far as long-term goals, you would like to see yourself down the road doing X, Y, Z, but I think I don't necessarily want to lose sight of what I'm doing now or where I'm at now because it's important and I enjoy it. I want to get better and be the best at this. That's the approach (right now)."
Bennett and his wife Mindy have two children -- a son, Edgar Bennett IV, 10, and a daughter, Elyse Morgan, 5 -- and they certainly have deep roots in Green Bay. In fact, Edgar has given nearly all of his professional career to the Packers and listening to him explain how his life with the organization has played out, it's not difficult to understand how passionate he is about the Green and Gold.
The fact that he's secured a place in team history after being inducted into the team's Hall of Fame has been the ultimate capper for Bennett.
"When you think about the Packer Hall of Fame, you think about the legendary players that were able to wear the Green and Gold," Bennett explained. "Some of the staff members, some of the coaches, some of the legends. It's a tremendous blessing and quite an honor.
"You kind of dream about things like that, but for something like that to occur in reality, you take a step back and are kind of in awe as far as some of the people that get to say I'm part of that fraternity. It's unbelievable. It's truly a blessing."
Just as he did in his playing days, it appears that Bennett has again outrun something: his childhood dreams.