Jim from Salt Lake City, UT
Ted Thompson decides to pack it in and move to Aruba, and Mark Murphy tabs you to be the next GM. At what point do you look to the draft to find Aaron Rodgers' heir apparent, or do you simply try to maintain a stable of serviceable backups for the foreseeable future?
The day for replacing Rodgers is years away. His best football is still ahead of him. What I would want to find now is a quarterback I could acquire later in the draft and develop into a reliable backup that might return some value in a trade one day. The Packers have had them in the past; Mark Brunell and Matt Hasselbeck immediately come to mind. Rob Johnson returned a ninth pick of the draft to the Jaguars, who used that pick to select Fred Taylor. I think this is the draft that could produce such a player. The quarterback crop has some middle-round depth to it. Tajh Boyd immediately comes to mind. I love his arm strength and athletic ability, but he's falling hard due to a worsening bout of inaccuracy. What's that about? Is it mechanical? Can it be fixed? I could say the same about Logan Thomas.
Nicholas from Orlando, FL
Vic, I wish Ted Thompson would make more moves in free agency. I'm praying he makes a move for Byrd. He is a beast at safety. Do you think he would be a perfect fit in Green Bay?
Not if the Bills franchise him again or use the threat of the franchise tag to help negotiate a new contract. Wait until the tags deadline expires, please. Ninety percent of the beasts you love won't be there when free agency begins.
Randall Cobb, James Jones and Jordy Nelson were all starting QBs in high school. Do you think this gives them an advantage over other WRs in the league?
No, it's common for wide receivers to have played quarterback in high school. Jared Abbrederis was a high school quarterback, which is probably why he was a walk-on at Wisconsin.
How detailed do teams get in their evaluation process of a potential draft pick? I suppose each team does things a little different. I like Chris Borland because he's a football player and he makes plays. If the Packers have him on the draft board somewhere, do they break down film on every play over the course of his career or is it not quite that detailed?
It's pretty detailed. Teams have their security departments look deep into a player's background. They'll have psychologists examine transcripts of interviews. At the Senior Bowl, I've stood next to prospects as scouts interviewed them, and they asked questions that would've gotten me punched in the nose if I asked them. They asked about their mothers and brothers. They asked if they had a brother in jail. Are they close to their father? A scout asked Jordan Zumwalt to describe all of the things he could do with a brick. I gained a lot of respect for the way Keith McGill answered a question about off-the-field problems. He told the scout, "Yes, sir, I've had a lot of them." I would say this to fans: The next time you think you know who the Packers should draft, ask yourself how much you know about the guy. The teams know a lot.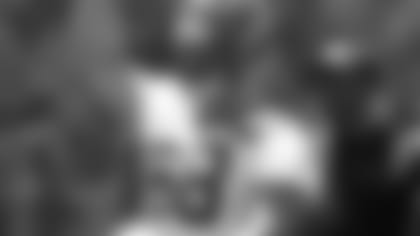 Bengals G Kevin Zeitler
Carson from Rochester, WI
We always hear about the risers during the Senior Bowl. Is there any player you can remember that was awful at the Senior Bowl and went on to be very successful?
Kevin Zeitler had a terrible Senior Bowl two years ago. Kendall Reyes abused him. Vinny Curry even moved inside and beat Zeitler. Zeitler had a Senior Bowl the equivalent of the one Cyril Richardson just experienced, but Zeitler is a starting guard for the Bengals and, by all accounts, he's headed for a long and productive career.
Morgan from Saint Croix Falls, WI
Vic, why do events like the Senior Bowl skyrocket people up draft boards? Don't teams have scouts that have scouted these same players all year long?
Yes, they do and what a player did during the season weights heaviest in his evaluation, but the Senior Bowl is an opportunity for teams to get players into the kind of practice a pro team runs. It allows teams to see a player in a pro-like scheme and being asked to employ pro-like technique. The Senior Bowl is every team's chance to see a prospect as a professional football player, instead of as a college player whose flaws might be hidden in a particular scheme. Dee Ford has a lightning-fast first step, but it was obvious from the Senior Bowl practices that he's a one-trick pony, and that means any team interested in him will have to be patient with his development of technique. I think Derek Carr made a big move up the board this week because he showed he could play under center; he had been used almost exclusively in the shotgun in college.
Landon from Coeur d'Alene, ID
Let's say Ebron, Pryor, Amaro, Clinton-Dix and Mosley were all available at 21. Who do you take?
Based on the information provided to me by Tony Pauline, my pick would be C.J. Mosley.
In your interview with Tony Pauline, Tony mentioned Aaron Donald was the best defensive player at Mobile, hands down, but he did not think he was a first-round draft pick. Please explain. Is it purely because of his size?
Yes, it's purely because of Donald's lack of size. He's listed as 6-0, 285, though I think the combine is going to reveal Donald to be closer to 6-1. I don't think it's the weight that scares teams; I think it's the lack of height. I think if Donald was three inches taller, his lack of weight would be a positive because teams would see that as giving Donald room to grow. Donald and Chris Borland are very interesting studies. They were the two best defensive players at the Senior Bowl and they're both short in stature. What does this mean? Does it mean length is overrated? Does it mean we should be looking for short guys that can play with leverage? I don't know the answers; I'm just asking the questions. Here's what I do know: Donald is almost certainly going to be on the board when the Packers pick at No. 21, if they stick with that pick. At that point, the Packers would have a chance to select for their defense, an area of need, a player who was the ACC defensive player of the year and who swept the Outland, Lombardi, Nagurski and Bednarik awards in the same year. Then, with the entire NFL scouting world watching, Donald went to the Senior Bowl and embarrassed some of the best offensive linemen in the draft. Cyril Richardson, for example, is an Outland Trophy finalist, a unanimous first-team All-America, the Big 12 offensive lineman of the year and considered to be a first-round prospect, and Donald destroyed him. So, do you turn your back on what Donald did because the guy isn't three inches taller? That's going to be a very difficult question for a lot of teams at the bottom of the first round to answer.
Aleksandar from Belgrade, Serbia
I'm starting to seriously dislike onside kicks. A hard fought battle rages on for 58 minutes and then that flukey play possibly nullifies all the hard work and domination of the better team. Do you like it?
I know what you mean, but that's part of the game and it's becoming more a part of the game as coaches become bolder in their management of the game. To that end, remember the name Chris Boswell of Rice. He was a master of the onside kick in Senior Bowl practices. I suspect Mike Smith will try one on Saturday.
Vic, thanks for the advice on reading everything you can find on the Senior Bowl. I am seeing a lot of love for Chris Borland and Jared Abbrederis. I believe you have been spot on with your coverage all around. I am happy to say you were directly quoted in a Bleacher Report for your piece on Aaron Donald, which truly captured just how good he is.
Wow, Bleacher Report! I'm movin' up, baby. Borland was sensational. If he was 6-4 instead of 5-11, he's a top 10 pick. Tony Pauline says there are some possible shoulder issues with Borland, but if he's cleared medically at the combine, he could start moving up. Abbrederis, in my opinion, was the best route runner at the Senior Bowl. Where he fits in the draft will be determined by his combine 40 time; that's always the litmus test for wide receivers. I like him so much that I'd be happy if he ran slow so I could get him later in the draft. I'm sold on him.
Vic, yes or no, are we going to win a Super Bowl in the next three years?
I'll say yes. I think the Packers offense is going to take its game to an even higher level.
Bram from Colorado Springs, CO
Vic, I remember your comment about valuing division games when it was brought up that the best records should go to the playoffs, but if the NFL did this, what do you think would happen? Would divisions dissolve and each team in the conference would get to play each other (perhaps with one game against the AFC team with the same final ranking)?
I don't know and I'm not going to think about it because it's not going to happen. There is no chance of it happening. The Jaguars proposed seeding the playoffs according to record only; that was back in the March owners meetings in 2008. The night before they made the proposal, Wayne Weaver asked me what I thought about it. I said, Wayne, don't even bother because it won't even get to a vote. The Jaguars made the proposal and it didn't even get to a vote. That's the way it was, that's the way it still is and that's the way it'll continue to be. The old guard ain't gonna let it happen, and they shouldn't. Those division races are at the heart of the excitement in December and you don't wanna give December away to college football, which is headed for a playoff system that could threaten the NFL's hold on December. Forget about it.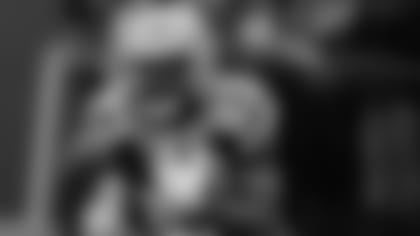 RB Johnathan Franklin
What can we expect for Johnathan Franklin next season? How do you see him developing?
Bigger, stronger, tougher.
Mark from Sheboygan Falls, WI
I've just added something to my bucket list: visit Mobile the week of the Senior Bowl. Thanks for covering this event.
It's my pleasure. I'm a Dauphin St. kind of guy.
Vic, what are your thoughts on Fiedorowicz from Iowa? Is he the type of tight end the Packers need in the red zone?
He's a powerful in-line blocker who will improve as a receiver, but I don't see him as a deep-seam receiver. At 6-7, he's too big of a target and a little on the upright and stiff side; safeties will cut him in half. I do see him, however, as a touchdown catcher; his size is perfect for it. A powerful blocker in the run game who catches touchdown passes in the tight red zone? What's not to like?
Christopher from Los Angeles, CA
Vic, you are a fine sportswriter and a great advocate for the game of football, but when it comes to men's fashion (and I use the term loosely) you need help, maybe even medication. The man that wears those truly scary short shorts on "Video Ask Vic" needs a little help. Pleated khakis? Nobody under the age of 80 should be wearing pleated anything. I know you are in Wisconsin, but lose the button down plaid shirts, get a nice Brooks Bros. dress shirt in maybe a lavender gingham and don a nice wool, shawl-collared cardigan. Just a fan trying to help the man.
Los Angeles, huh? Figures.