WR Jordy Nelson's sideline catch set up the game-winning FG in the Packers' 38-35 win over the Giants on Dec. 4, 2011.
You talk a lot about the beauty of football, the human confrontation and enjoying the game. So in all your years watching football, what is the game you enjoyed most for the sheer beauty of it?
Super Bowl XIII is probably the most beautiful game, according to your definition, that I've ever covered. Consider the players on the field for that game: Terry Bradshaw, Roger Staubach, Lynn Swann, Drew Pearson, John Stallworth, Tony Hill, Franco Harris, Tony Dorsett, Joe Greene, Randy White, L.C. Greenwood, "Too Tall" Jones, Harvey Martin, Jack Lambert, Jack Ham, Mike Webster, Mel Blount, Jackie Smith, Hollywood Henderson. How about the coaches, Noll and Landry? Has there ever been a greater collection of legendary football players on one field at one time? On top of that, the plays were beautiful, capped by Swann's game-winning, leaping touchdown catch, a timeless NFL Films favorite. From my years in Jacksonville, the Jaguars' upset win in Denver in the 1996 playoffs is the pick. The story was beautiful, right down to the middle-of-the-night fly-by and welcome-home pep rally. Of my years in Green Bay, the Packers' win over the Giants in New York in 2011 is the game I would consider to be beautiful. It was a marvelously played and strategized football game on a big stage and at a meaningful time of the season. All of those games have one thing in common: They're timeless.
Your answer to the coin toss subject intrigued me. I was a Madden kid growing up so kick and return were the only options I ever thought existed. So if I read this right, Team A could win the toss, decide to defend the south end zone, allowing Team B to decide to kick or receive. Then, at the beginning of the second half, the team that lost the initial toss, Team B, could then decide to kick? I mean, who wouldn't want the ball, but that would be allowed?
Yeah, Team B would have first choice and it could elect to kick, receive or defend a goal. Maybe it would also want to defend the south end zone. It's a nice end zone.
Steve from Lake Stevens, WA
Vic, can a bye give a team an advantage in extra preparation time or do divisional teams know each other so well it makes no difference?
I love new wrinkles. Coming out of a bye, I think every team should have a little something extra in the playbook, just to create some hesitation for the opponent. I'm not talking big stuff. I'm suggesting a little thing such as have the guard snap the ball. Do it on the goal line and see if you can catch the defense playing the man and not the ball. They'll probably call time out, but maybe you'll catch them off guard. Hey, make them spend a time out.
Denver looks pretty good. Peyton seems as good as he's ever been. I bet you expect the Broncos to lose early in the playoffs.
I don't know about this year. Peyton looks awfully good.
Candido from Tehuacan, Puebla
Hello, Vic, I love your column! Since all rules have their exception, which teams have benefited from free agency and not draft and develop?
All teams have a lot of draft and develop in them. The salary cap requires teams to be built mainly through the draft. The Broncos have done a great job with free agency. They got huge bang for their buck and they haven't killed their cap. They've gotten older, and the bill will eventually come due for having done that, but they're not capped out. The issue for them will likely be a decision on whether or not to restructure and push money out. If they continue to chase titles with old players by restructuring contracts, as the Steelers, Colts and Patriots have, the situation will worsen.
Vic, I was a young boy when Terry Bradshaw got picked up and was pile-driven on his head one Sunday by the Browns or maybe the Oilers. I was rooting against the Steelers and while Bradshaw was on the turf, I yelled out that I hoped he was dead. My pops exploded and gave me a pretty good whooping. I was never to say such a thing. To this day, the most I ever hope for with an injured opponent is just a sprained ankle; might switch to a pulled hammy, though. Now that I'm older and wiser about my father and football, I suspect he probably had some money on the Steelers and just didn't like how the game turned. Do you remember the spread of that game and if the Steelers covered?
I think you're still struggling to achieve perspective, Mark.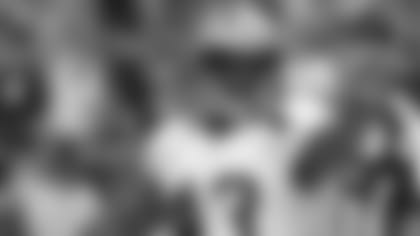 Saints RB Darren Sproles
Heisenberg from Albuquerque, NM
I've read sports columnists/bloggers compare Johnathan Franklin to Kendall Hunter and Frank Gore. Who do you compare him to and do you think Mike McCarthy and Tom Clements will ever use him in a fashion similar to how the Saints use Darren Sproles (backfield, slot and out wide)?
Well, Heis, old buddy, I absolutely think the Packers would like to use Franklin in a Sproles-like fashion, but I think it's important to note that every smallish running back isn't the next Darren Sproles. I see nothing in Franklin that reminds me of Gore, but I do think Franklin has the kind of burst to the outside that makes Hunter a nice complement to Gore.
Patrick from Hamburg, Germany
In Monday Night Football, the Dolphins drew an Illegal-formation penalty when Mike Wallace covered up the tight end. Though I understand the rule, does it still make sense in today's game?
I love that question. If being an eligible receiver is about the number a player wears, and it is, then the penalty to which you are referring is a rule we can take out of the rulebook. I'm for it. Let him cover the tight end. Let a player's number define his eligibility. Fewer rules and penalties are good.
Vic, I have watched all of the Broncos games. Don't get me wrong, they're good, but the level of competition they have played has been pathetic. Who have they truly beaten? Why is everyone so quick to jump on the Denver bandwagon? Peyton is no better at reading defenses now then he was three years ago. In all honesty, do you believe they are a Super Bowl-caliber team?
They beat the Super Bowl champions. Why is that pathetic? Yeah, I think the Broncos are Super Bowl-caliber. I think they should've been the AFC representative last season. That's why I struggle with their one and done. Josh from Holgate, OH
Vic, is the sportsmanship of soccer fans the reason you wouldn't watch the FIFA World Cup even if it was held in your backyard?
No, it's because of the game. I hate it. It's nonsensical to have to play a game without using your hands and using your head to hit the ball. They look like a bunch of Pez dispensers running around the field.
Hey, Vic, you say it's the players' game to win. The coaches aren't out there on the field making the plays. How do you explain this: Last year the Saints start 0-4 and go on to have a losing season. This year the Saints are 4-0 and looking like a team to beat. The biggest difference between this year and last year is Sean Payton. How do you explain that?
I explained it last year in advance of the season: Lame-duck coaches are seldom successful. Boats without rudders go in circles. Payton is the Saints' rudder.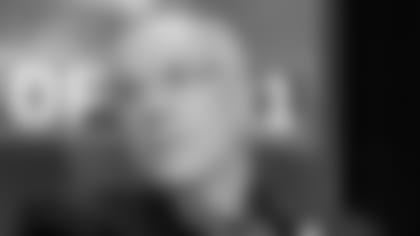 Steve Sabol
I watched the NFL Network documentary on Steve Sabol and I just need to say he is definitely a football romantic. What he did for the game is incredible. I can watch only about an hour of all the analysis and breakdowns of football plays, but I think I could watch NFL Films all day. I think what he did was special.
If Pete Rozelle had decided to attempt to promote the game in the 1960s with deep analysis of cover-two defense, instead of with John Facenda's voice over footage of a football spiraling slowly through the autumn air, baseball might still be our national pastime.
The team we beat in the Super Bowl three years ago, and the team that knocked us out of the playoffs two years ago, are both 0-4. The Packers are still competitive. Lesson?
I don't know what the Giants' issues are. Hey, they've done this before and risen from the dead. They lost five out of six and four in a row to start the second half of the 2011 season, and then didn't lose again all the way to the Super Bowl title. If you're looking for a lesson from the Steelers' 0-4, it's simple: Don't get old and capped out. The Steelers were in their last gasp when the Packers beat them in Super Bowl XLV; the Packers were at the start of their good years. That Steelers team had already won two Super Bowls and was going for No. 3, which would've put them in elite historical company. Since that game, it's been all downhill for the Steelers, and it's happened that way for a lot of championship teams. The Cowboys and 49ers were the dominant teams of the '90s, but age and the cap got both of them and they went into extended dormancy. So don't get old and don't get capped out. It's really that simple, but if it was really that simple, everybody would do it, and very few teams have been able to do it. There's a price to pay for being good.
Vic, I personally don't understand why you are so defensive when someone takes a cheap shot at the Jaguars. Is it because you worked for them? Maybe you should go back and work for them! The whole team is a joke. There's probably a handful of college teams that could beat them! I am so sick of reading and hearing you talk about the Steelers and Jaguars. You work for the Packers! Why don't you stick to writing and talking about them? By the way, the mercy rule is for weak people. You don't like getting beat by that much, do something about it.
Ignacio from Las Vegas, NM
Vic, I understand your point about it not being fair for visiting teams to necessarily be at a disadvantage, however, is not being loud part of home-field advantage?
This isn't a big deal so, please, let's not make a big deal out of it. The game has changed. Visiting teams are now able to overcome crowd noise that would intentionally obstruct their ability to function. I think it's unfair for visiting teams to have to deal with the outrageous, mind-numbing and largely manufactured crowd noise that's produced in domed stadiums, but it is what it is and the league doesn't seem to mind the competitive disadvantage it produces. All I'm saying is that once upon a time it was different. Once upon a time, the league was not as accepting of that disadvantage. Once upon a time, if a coach used a press conference to encourage fans to be loud on Sunday, he was fined by the league. The culture has been changed. It's what the fans want. I'm OK with it. I just watch.
Why should the home team be permitted to hear their quarterback but the visiting team not be permitted to hear its quarterback? Marketing! The 12th man. TV vs. going to the game. Make the customer/fan feel like they can impact the game if they attend. Money drives the owners to let customers/fans scream, as long as they pay face value.
Bingo! Make the fan feel as though they are a player in the game. It's genius.
If a team is kicking an extra point and it's blocked, can it be returned by the opposing team for a score?
In college, yes, and it's worth two points. In the NFL, no. All try attempts are whistled dead the moment the attempt has been deemed to have failed.
Jonathan from Saint Joseph, MO
Please clarify the coin toss situation. Scenario: Packers win coin toss, elect to defer. Visiting team elects to kick. Who kicks off to start the second half?
The Packers will have their choice of kicking, receiving or defending a goal. I would suspect that Coach McCarthy would want to receive the kickoff. I continue to be amazed by how many fans don't understand the coin toss rules. Let me put it this way: If there's a big wind blowing from the north and you say you want to "kick to the south end zone," your opponent will likely get the ball and the wind. Say one thing and make sure it's the one thing you want to do the most.