Torin from Perth, Western Australia
The right call gets made, the 49ers settle for a field goal on fourth and two. Packers go in at halftime with a 14-10 lead instead of being tied at 14. Do you see it changing the end result?
It would've changed everything. Take four points from the 49ers, and with the score 28-26 following Gore's 1-yard touchdown run in the fourth quarter, the 49ers are going for two to tie. Take away four points and Mason Crosby would've been attempting a walk-off, 60-yard field goal on the final play of the game. I don't like that kind of speculation because taking away four points in the second quarter would've changed much about the way the game was played and the strategies that would've been employed, but the 49ers were given a four-point gift and it hurt the Packers.
Vic, it seems everyone is saying how the Packers got torched by the 49ers. Kaepernick threw for over 400 yards and we only lost by six. We were in the game until the end and played well except for a couple of flags and dumb decisions. What does that say about this team?
It confirms that the Packers are a Super Bowl contender because the 49ers are the reigning NFC champions and I think they're a better team this year than they were last year. I also think there were few examples of teams playing their best football in kickoff weekend. Teams were transitioning from a preseason of limited playing time to the full-time nature of the regular season, and you don't just flip the switch on that change and expect everybody to be playing their best football in the fourth quarter. I'll say this for the Packers: They were ready for this game. They played at a much higher level on Sunday than they did in either of the two games against the 49ers last season. When they got the ball back with 5:44 to play and trailing by three points, I genuinely believed the Packers would win the game. Zach from Studio City, CA
Vic, you were wrong about Packers fans wanting this game to be over because they're afraid of the 49ers. We wanted this game to be over so it would finally tell us where the Packers stand. Although much improved, the 49ers are still better. Now we can expect another early exit from the playoffs. The uncertainty is now over, at least.
I don't agree at all. Using yesterday's game as a baseline, I have a better feeling about the Packers overall than I had heading into the playoffs last season. Colin Kaepernick was the X factor in the playoffs. We didn't know much about him. We hoped Aaron Rodgers would overmatch him. Mostly we pinned our hopes on Rodgers because we didn't expect the Packers to be able to match up physically with the 49ers. I do now and I think most Packers fans feel that way. The Packers placed a big emphasis on closing that physical gap, and they have. That's why they did all of those half-line drills in training camp. We have a long season ahead of us. Come December, I expect Eddie Lacy to be a star player on this team. I expect this team to have a playoff-ready running game and, if that happens, look out.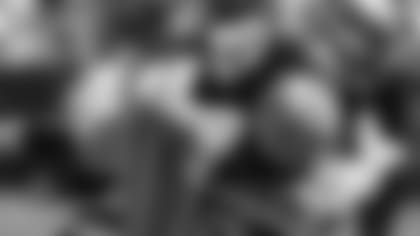 Keeping positive, it was a loss, but I did see some good things. Our run defense was quite good. Our pass defense was bad, but I suppose that's due to giving Kaepernick having plenty of time to throw. What say you?
The run defense was better than good, it was outstanding. After being gashed by Gore and Colin Kaepernick last season, the Packers held the 49ers to 90 yards rushing on Sunday, and 23 of those yards came on one run by Kendall Hunter late in the game. The Packers defensive line won the battle of the line of scrimmage against arguably the best offensive line in the game. If you want to feel good about one thing, feel good about that. The Packers were every bit as physical as the 49ers, and that's where it has to start to have any hope of beating the 49ers in the postseason.
Well, we made him a passer. It turns out, he's a passer.
You will never again see me pen the words "make him be a passer," in reference to Kaepernick. He's more than a running quarterback. He's a real quarterback. He proved it to me on Sunday.
We stopped the run. We made him a pocket passer. He torched our secondary (granted without a couple of key players) and they put up 34 points. Now what?
Now, this team quickly shifts its attention to the Washington Redskins. Win that game and all will be right with the world. Win that game and the sting of yesterday's defeat will be quickly forgotten. We know the Packers can win in San Francisco. They could easily have won yesterday. It was a gut-check game, of sorts. Now it's time to get on with the season.
I know your inbox is going to be filled with doom and gloom, but I liked what I saw. The team played well and physical. Disappointed in the coverage, but the Niners had to be perfect to beat the Packers. Your thoughts?
My inbox is not filled with doom and gloom. I began picking questions for today's column on the plane ride home last night, and I couldn't have been more surprised if somebody had opened the door and pushed me out. The tone of my inbox, and this was the first wave of questions following a loss, which are usually the harshest, was measured and hopeful. Ninety percent of the questions were of that nature. The reason for it? Obviously, the expectations of Packers fans were low for this one. Those two losses to the 49ers last season had scarred this fan base. Yesterday's loss will embolden it. Why? Because the Packers stood toe to toe with the 49ers in the physical game. It always starts with that. Now, there is real reason for hope.
Vic, I wasn't that upset about this loss after this game. The Packers showed they can be physical and that's one bright spot that makes me happy and I look forward to seeing more of this.
I don't know about you, Vic, but this is the best I've felt after a Packers loss in quite a while. I actually think we defeated the 49ers – at least in our minds – and that's where the battle begins. Next meeting, look out SF.
Let's not feel too good, OK? This is starting to get a little weird.
How much of the secondary woes do you think can be attributed to the absence of Hayward and Burnett?
The Packers missed them, a lot.
We lost. That's the bottom line, but I am happy with the edge we carried into this game. The defenders who played in this game put it out there. We gave up too many big plays, but I feel good about where we're going and our mentality. After this loss, I'm not sad and I'm not mad. I like the attitude Clay Matthews has. I don't think it's much of a long shot to say you do as well.
Matthews had a sack, three tackles for loss, two quarterback hurries and seven tackles. He led the charge. What I like most about the way he played on Sunday is that I get the feeling he felt the need to redeem himself after a game in January that was beneath his high standard of play. This was more than a game for Matthews. This was redemption, and I think that was largely the Packers' attitude. They had an edge for this game. That says a lot about the state of this team's focus.
Vic, could you please explain what you believe was McCarthy's reasoning for accepting the illegal formation penalty and giving the Niners another chance on third down? If he declined the penalty, it would have been fourth down. Thanks for a great column.
He had a choice between fourth-and-inches or third-and-six. Knowing Jim Harbaugh's aggressiveness, the 49ers would've likely gone for it on fourth-and-inches. I think Coach McCarthy liked his team's chances of stopping a third-and-six more than he did for stopping a fourth-and-inches. I can't argue with that logic. As it turned out, they did stop the third-and-six.
I was watching the game with six kids (not all mine) running circles around me. I wasn't able to watch every play toward the end but I did notice the Packers spending all of their timeouts before the two-minute warning while only trailing by six points. Why not save one or two for the next series. What's the advantage?
You don't want to stand there and watch the seconds tick off. You want to preserve as much time as you can when you're on defense because you have means for stopping the clock naturally when the ball belongs to you. Saving a time out would've meant losing the seconds it took to save that time out.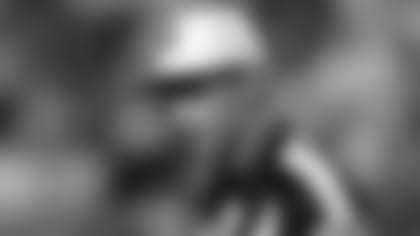 Referee Bill Leavy
We had every opportunity to win in Candlestick Park. We have no one to blame but ourselves (and the refs). The league will, of course, release a statement accepting responsibility, but it still stings. Why aren't there guys upstairs to make sure calls are made correctly as they happen, so the game is officiated fairly?
Bill Leavy is a by-the-book referee. He just blew it. It happens. Take away that mistake and he had a good game. To his credit, he issued a statement after the game acknowledging his mistake. There are already too many eyes in the sky. As though replay review isn't enough of a tattle tale, the officials now have Mike Pereira judging their every move. The more we try to get it right, the more dramatic it becomes when we get it wrong. Overcoming mistakes is a part of life and football.
Players, not plays. I guess Dom needs more new players.
Sometimes the other guys' players make more plays than your players do. The Packers defensive coaching staff put a lot of work into this game. They pulled the right strings but they were undermanned. I thought they did an exceptional job of disguising coverage and hiding a rookie in his pro debut, but I saw several occasions when Kaepernick found open receivers that didn't appear to be open until after he threw the ball. Too often, the 49ers won the race to the ball in the air. As time of possession increased, the problem worsened.
Vic, not sure why you are such a fan of Capers, unless you just love the fact the Packers have to win via shootout every week. I think it's time for you to take off those rose-colored glasses.
Mike, I've been called a lot of things. I've been called a smart aleck, a know it all, a cynic and a glass-half-full kind of guy, but I have never been accused of wearing rose-colored glasses. Thank you for the compliment.