Matthew from Portsmouth, VA
Vic, what are your thoughts on Justin Gilbert?
Tony Pauline said he's moved into the top half of the first round.
Casey from Camp Darby, Italy
How is trading back any different than not taking the BAP? You're still letting another team take the better player.
You're being compensated for the move; that's the difference. Every pick has a perceived value, just as players on your board do. You're trying to match the value of the pick with the value of the player. If you take a player out of order, you've surrendered a portion of the value of your pick place. By moving back and acquiring an extra pick or picks, you recoup the value of your original pick place. It's a move a team would make if it has targeted a particular player it wants to select, as the Packers had so targeted Jordy Nelson in the 2008 draft when the Packers moved back six spots to pick him. It's called working the draft, and it's becoming more important every year as teams target players and move to where they fit.
Do you think there will be a lot of QB overdrafting early this year?
This could turn out to be one of the greatest drafts for overdrafting quarterbacks in draft history. I saw yesterday that somebody said there isn't a franchise quarterback in this draft. If that's true, any quarterback selected in the first round will have been overdrafted. The Packers would greatly benefit from teams overdrafting quarterbacks because it would push better players lower in the order.
"Everybody loved him, and he loved everybody and that don't work in football." – Max McGee. Vic, is this still a reality as the culture of football evolves? If so, can these two be reconciled? I can't recall the phrase you use.
It's an edge game. I've been saying it for years. Tom Coughlin would fine players just to make them angry. He once saw me walking down the hallway sharing a laugh with a player, and then he fined the player for talking to the media out of media time. I asked him about it and he said he didn't want these guys walking around here with smiles on their faces. It sounded nuts, but the more I thought about it, the more it made sense. It was that way when McGee played and it's still that way. Everybody wants happy, but happy don't (Max made me do it) win. The word is Jim Harbaugh doesn't work well with others. Maybe that's why he wins.
Nathan from Milwaukee, WI
Vic, what do you think about the comments Jerry Jones made about the cap and contracts inhibiting his ability to rebuild his team?
He didn't hear the train whistle in Dallas last year when he restructured all of those contracts? I heard it all the way in Green Bay. It's too late now. They didn't get off the tracks in time.
OK, Vic, it's obvious at this point you've decided to ban me. What did I do to get banned, and how can I get unbanned?
You weren't banned, but you are now.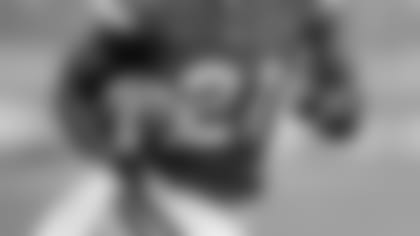 Kelvin Taylor
Have you had the chance to see Kelvin Taylor play? I have not, but I heard he was better than his father.
Vic, you seem to consistently use Tony Pauline as your source on players. Is he an exceptional judge of talent, or what makes him your go-to for scouting questions?
Everybody needs a guy and he's my guy. You can't count on scouts anymore. Everybody's into this stealth thing.
Keith from Lake Geneva, WI
Vic, I'm going to keep harping on this guy: Telvin Smith from Florida State in round two or three. He's fast, he's instinctive, he can tackle and he's got that going-to-war personality. I want this kid at middle linebacker next to Hawk next year. He's a difference maker.
Tony says: "Prototypical Florida State linebacker; undersized but athletic, fast and rangy."
With all of this discussion of drafting the best available player over need, I was wondering if you could shed more light on how a typical draft board works.
The highest-rated players are at the top and the lowest-rated players are at the bottom. Beyond that, different teams have different processes. I knew a GM that would round off grades with the idea that the difference of a hundredth of a point was too insignificant to trust. By doing that, he would be picking from a group of players, which would give him some wiggle room in making the pick.
Vic, is this a year Ted Thompson might dip into free agency before the draft? Or do you think he'll wait and see what young blood they get before he pulls the free-agent trigger?
They have a plan and the cap room they've created suggests to me the Packers have their eye on a free agent or two. A savvy personnel manager such as Thompson doesn't throw darts at a board. He has already targeted players in the draft based on where it's believed they fit and how it's believed they will impact the team, and those plans dovetail with whatever plans the team has for free agency. You can't do this stuff on the fly. You build in options, but the general strategy has been decided by now.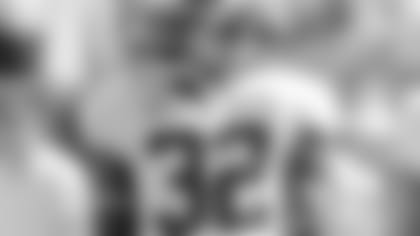 C.J. Mosley
Matt from Fayetteville, NC
Can you imagine Eric Ebron lining up with Nelson, Cobb, Lacy and Rodgers? Who wouldn't want that? But I think C.J. Mosley in the first round and Kyle Van Noy in the second round would be the way to go if they are available.
I participated in a mock draft on Wednesday. When it was my turn to pick at 21, I asked if Ebron, Mosley and Louis Nix were available. I was told Ebron was gone but Mosley and Nix were available. I picked Mosley.
Obviously, drafting BAP is the best strategy, but is it always clear who the BAP is?
It's never clear who the BAP is, but that's why you have scouts. It's their job to get it right. If you're picking BAP and you're not getting it right often enough, you need new scouts.
Vic, did you guys finally switch over to lavalier microphones? I've been waiting for that for so long.
My inbox is like a box of chocolates.
Vic, you've connected the dots for us between the Packers leaving so many pending free agents unsigned and the forthcoming deep draft. Care to indulge in the crystal ball business and tell us if the Packers will trade back to accumulate draft picks, or will they sign a boatload of undrafted free agents?
Ted Thompson is a draft-day trader. Look at what he did last year. He traded back to get Eddie Lacy and David Bakhtiari, and then he traded up to get Jonathan Franklin. I expect more of the same.
Andrew from Sioux Falls, SD
Why does a 3-4 defense have hold-the-point-of-attack defensive linemen? I think if you have a front three of Daniels, Jones and Aaron Donald it would be scary. Yes, they are three undersized defensive linemen, but they all possess the ability to penetrate and disrupt a play.
You can play gap control in a 3-4; it's done. Everybody is assigned a gap and they're responsible for the integrity of that gap. The problem with making that your base scheme in a 3-4 is that you now have big offensive linemen blocking on 3-4, run-around type linebackers, which is a mismatch that favors the offense in the running game. The idea of absorbing blocks in a 3-4 is that it keeps those linemen off the linebackers and allows them to run to the ball, which is what 3-4 linebackers do best. The middle linebacker in a 4-3 tends to be a thumper, which gives you that heavy-in-the-pants, five-on-five you need to be able to play gap control and stop the run. Linebackers in a 3-4 are usually selected for their ability to run. You don't want them playing grunt ball.
Vic, is a nose tackle more than just a big guy who eats up blocks? What makes that position worth spending a first or second-round pick on?
If he's a two-down player, I don't think he is worth a first-round pick in a draft that's considered to be deep with talent. I think Louis Nix is a guy that can hold the point against the run and provide some pass rush, too. That's a combination that makes him worthy of a first-round pick.
Jeremy from Circle Pines, MN
Vic, didn't Louis Nix gain 30 pounds this past year? Do teams need to be worried about him eating himself out of the league?
You don't draft big guys to become small guys. He lost 23 pounds for the combine, which proves he can discipline his weight.
Vic, Mike McCarthy emphasizes year one to year two improvement. What player do you think will make the biggest jump this year?
In 2012, I said it would be Randall Cobb, which was an easy pick. In 2013, I said it would be Nick Perry. I think it was Mike Daniels. This year, I'm going to say it'll be Datone Jones, and my guess is that most fans would agree with that expectation for Jones.