Were you aware that players pay state income tax to the state where the game is played? Your reply about Tampa being at a 7.75 percent advantage is not accurate. It would be for the home games played. The away games, players actually have to pay state income taxes to the away state that hosts the event. You seem very factual; just thought you should know.
It's not that simple, Jason. When the Packers play in New Jersey, the Garden State charges each Packers player, and Vic, too, tax on 2/140ths of our salaries. It's called a "jock tax," which is a tax paid by athletes visiting from another state. Vic's not even a jock, but New Jersey doesn't care; it just wants the money. It's not the same in every place. Cleveland is a much prettier place than New Jersey, so it charges tax at a greater rate. When Vic's tax man does Vic's taxes, the tax man files a tax return with New Jersey; he also deducts on Vic's Wisconsin tax return the tax Vic paid to New Jersey. Vic's tax man files many tax returns. It's the same with the players. In the week Vic is covering a Packers game in New Jersey, the state of Wisconsin doesn't suspend state tax on Vic's earnings, but the deduction for the New Jersey tax on Vic's Wisconsin return cancels double-dipping, so Vic has that going for him, which is nice. The player from Florida doesn't have a Florida state tax return to file because there is no state income tax in Florida (Vic really liked that when he lived there), therefore, whatever the player from Florida pays to New Jersey is lost to him, but it's a mere fraction of what Packers players will pay in state income tax that week, which is to say the full rate. Get it? The big one is the signing bonus, Jason. In Florida, a player's signing bonus is completely free of state tax, and that's why the Florida teams love to pay signing bonus when competing for a free agent against a team in a state-income-tax state. That's where the Florida teams can really press their advantage. Do the math on a $10 million signing bonus. Here's one more thing to think about: California collects over $100 million a year in "jock tax." Hey, that's over a billion dollars every 10 years. Who's really funding the construction of these stadiums, huh? That's why I don't buy into that baloney about games shouldn't be blacked out because the stadiums were built with taxpayer money. Where did the players' money go? Where did Vic's money go? By the way, beginning in 2013, the top tax rate in Wisconsin was reduced to 7.65 percent.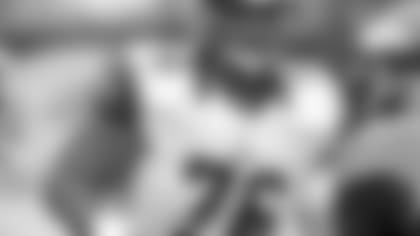 Rodger Saffold
Bob from Grand Rapids, MI
Vic, I know you can't publish any signing information until it is officially announced by the Packers, but why does it take about two days from the leak to the official announcement?
That's how long it takes to execute the conditions of the contract, which likely include a physical examination. At this time of the year, the player is likely out of town, so he has to travel to Lambeau Field to execute the contract. The leak merely confirms the two sides have come to a contractual agreement. Let's use the Rodger Saffold episode as an example of what can happen before the contract is official. It was leaked that Saffold agreed to terms with the Raiders on a five-year, $42.5 million contract. Then he flunked the physical, which voided the contract. Saffold returned to St. Louis, where he signed a five-year, $31.7 million deal. So, Raiders fans are disappointed, the Raiders are embarrassed and Saffold lost a lot of money. It's the exception to the rule, but it happens.
Have teams caught on to free agency? Is that what we're seeing with all these prove-it deals?
That's it. Teams are becoming more cap conscious. They're being more intelligent in how they approach free agency.
How much does a front office feel pressure from the fan base? In other words, do teams try to make moves to appease fans from time to time, or is every decision always based on what's best for the salary cap and roster?
Teams that have tickets to sell can be held hostage by the fans. The GM might feel the hot breath of the owner. He might hear him saying, "A tackle? I've got tickets to sell and you draft a tackle?" I've said it before and I'll say it again, the one great advantage teams such as the Packers have is they never have to consider anything but what's best for the football team when they make football decisions.
Vic, all this talk of Russell Wilson possibly being a two-sport athlete, could you ever be a two-job guy? Maybe a columnist first and, say, a boxer second?
I am a two-job guy. I write sports stories and I blow snow. If it snows during the night, I blow snow first and then I write sports stories.
Evaluate well, stay true to your board, let your cap run your team, and be conservative in free-agent signings. Does that sum it up?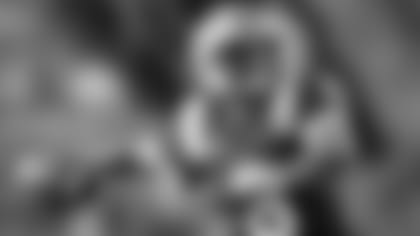 Zach Mettenberger
Brett from Des Moines, IA
Vic, what are your thoughts on Zach Mettenberger? Ran into trouble awhile back. Would he be a fit for a developmental QB?
The off-field issues aren't helping him. If you can get past them, Mettenberger's size, arm strength and raw talent to be a pocket passer are outstanding, but he's a heavy-footed guy who moves lethargically and needs work on his pocket mechanics. Yeah, he's a developmental guy because he needs a lot of time to mature and develop. He reminds me of Ryan Mallett.
Why does Peppers not count against the Packers in determining net loss/gain for compensatory picks?
Because he was cut by the Bears before free agency began. So was Letroy Guion.
Isiah from Germantown, WI
Haven't the Patriots been renting players for years?
Yep. The Patriots are masters of the patch.
George from Mineral Point, WI
How about all teams being able to exempt one player from the salary cap with the extra money to be spent on free agents?
It won't work. The quarterback will be the exempted player, which will drive the cost of quarterbacks even higher, which flies in the face of the original intent of the salary cap to control cost. The system is working. We have strong evidence of that now. We need to let it continue to evolve.
Vic, what do you think of signing Woodson for his leadership?
The Packers already have a leader. His name is Mike McCarthy. The Packers need players.
Vic, I heard a rumor that you were going retire the first part of April.
"Oh, Danny boy … but come ye back when summer's in the meadow, or when the valley's hushed and white with snow. It's I'll be here in sunshine or in shadow." I love St. Patrick's Day.
Patrick from Plymouth, MN
Apparently, the competition committee is voting to push kickoffs up to the 40-yard line. Assuming this is in further effort to reduce risk of kickoff-related injuries, I feel like this is a short-sighted attempt.
There are 13 rules proposals on which owners will vote at next week's "NFL Annual Meeting" in Orlando. The Redskins are the author, not the competition committee, of the rule proposal to which you are referring. Apparently, the Redskins want the kickoff play totally eliminated from the game. I doubt this proposal will pass. The owners will usually leave something this sensitive to the competition committee to propose, after months of study on the subject. Here's what I found ironic: The 40 was the kickoff line when I began covering the NFL. Then they moved it back to the 35 because too many kickoffs were resulting in touchbacks, then back to the 30 for the same reason. The league wanted more returns. Now they've moved the kickoff up to the 35 because the league wants more touchbacks, and now the Redskins want to go to the 40 so we have no returns. The more the game changes, the more it stays the same.
Darn it, Vic, be yourself again! Don't tiptoe just because there are a few pansies on the lawn. Mow over them. Some of us love your sarcasm and unbiased style of writing.
Here's my vision for this column: I want it to be a place where we give a shot, take a shot and playfully enjoy each other's company as friends in the fraternity of football. If you're mean-spirited or soft, you won't like it here.
Compensatory picks are another sign of a clean cap. Teams without a clean cap release players before the final hit and get no compensation. Teams with a good cap run contracts to completion and get compensatory picks for free agents lost. Just one more reason not to play heavy in free agency. Thank you for the education.
Carlos from Mexico City, Mexico
We actually owe "Ask Vic" to the salary cap. If I remember correctly, you started doing this column 13-14 years ago as a way of answering Jaguars fans questions about the cap, and how their team was doing what it was doing. It's been a while, huh?
That's how it started. The Jaguars were dead team walking. They were trapped on the tracks toward the worst salary cap mess in history. It was suggested to me that I do a short column (four or five questions a day) to help fans understand the mechanics of the cap and why the Jaguars were in trouble and were going to have to make unpopular moves. I wonder how many questions I've answered since then.
Vic, the Patriots proposed a new rule to the competition committee to raise the goal post five feet. Is that to make the field goal attempts more difficult, or is there a different reason? And what's your opinion on this new rule proposal?
They're probably bored, too, or maybe they just wanted to give everyone a good laugh.