Jennings backing off his comments seems weak. It feels like the Packers have already won this game.
The Greg Jennings event has nothing to do with the event that's going to take place in the Metrodome on Sunday night. Don't go to sleep on the Vikings. Never go to sleep on a team that has a player the quality of Adrian Peterson. This is a last-stand kind of a game for the Vikings. They'll be ready to play.
I don't normally read where your questions are coming from, but one caught my eye last week: Bob's from Grand Rapids. I'm from a much smaller, less exciting town about 50 minutes away driving Wisconsin speed. Our claim to fame is a week-long festival about the tulip. Where are you from? What's it like?
I'm from a town a little north of Pittsburgh. I don't think we had tulips, but a few years ago my hometown was featured on the front page of "USA Today" for having the worst air in America, so we have that going for us, which is nice.
Vic, lots of talk this week on local sports radio debating if the Cardinals should trade Fitzgerald. One show even talked of an ESPN article that said Fitz to the Packers for a second-round pick. Your thoughts?
Here's what's happening: A lot of blog-type websites have discovered a mania among football fans for trade talk. Fans just love to play GM, so a lot of these blog-type websites are inventing trade rumors to stimulate visits and time-on-site numbers on those sites. There's nothing wrong with that; it's all in fun. My warning is for those fans that might be taking these rumors seriously: Don't do it. I love ESPN. It has changed sports forever and it has given me countless hours of enjoyment watching events network TV would've never televised. I never forget, however, that the "E" in ESPN stands for Entertainment. ESPN is probably the most powerful media entity in sports. Any loose mention of a rumor will explode my inbox, which has exploded in recent days with trade talk. I think we'll see some teams unload a few players on teams that think they're a player away from the Super Bowl, but by and large the NFL is still a league that values picks over players, and nobody values picks more than Ted Thompson.
Patrick from Lancaster, CA
Does the QB make the coach or does the coach make the QB?
The talent of the quarterback reveals the genius of the coach. Great coaches have great quarterbacks: Lombardi and Starr, Brown and Graham, Landry and Staubach, Noll and Bradshaw, Walsh and Montana, Shula and Griese/Marino, Ewbank and Unitas, etc. If you asked any of those coaches what the value of the quarterback was to their careers, I think they'd tell you they couldn't have won without him. It starts with talent at quarterback, and then it falls on the coach to have the football acumen to know how to use what they have.
Mike from Pickerington, OH
Vic, I heard Colin Cowherd say Peyton Manning may not be the best QB ever but he's in the top five with Marino, Elway, Brady and Montana. He then went on to say that Favre and Brees were in the next grouping. I immediately wondered how he left out Unitas, Starr, Bradshaw, etc. Then I remembered all of the times that you've referenced the rules changes of 1978. Everyone on Cowherd's list was after that change. You've effectively gotten through to me and I now see the greats of football differently. Keep in mind that this is coming from a guy who doesn't remember watching a game before Super Bowl XVII.
Bradshaw played before and after the rules changes of '78. He's the quarterback that defined the changes because he immediately won consecutive Super Bowl MVPs under the new rules. Had he played his whole career under the new rules, his stats would be very different. What you have to remember about football is that for some reason I have never been able to identify, it has a very short memory. Johnny Unitas and Jim Brown have remained at the top of the rankings lists longer than any other players in the history of the game. For that reason alone, they are probably worthy of being considered the greatest players of all time. In time, all players will fade. Manning will fade. Brady will fade. They will be replaced by the new Manning and the new Brady. That's just how it is with football. Baseball is the opposite. It continues to revere Babe Ruth, even though he couldn't run the bases at the end of his career. The space shuttle is for football fans. The trains are still full of baseball fans.
Didn't Roethlisberger kick a few pooch punts? At least until he injured his foot.
Yeah, he did, but I don't think there was much of an element of surprise, since I think those were on fourth-down plays.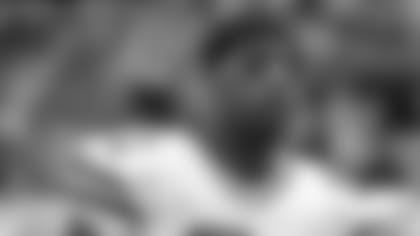 TE Andrew Quarless
Jermichael Finley can't be replaced, but how well do you think Andrew Quarless and Ryan Taylor can carry the load for however long Finley is out?
Taylor is a blocker and short-area receiver. In the passing game, he's most effectively used, in my opinion, as a surprise receiver. Quarless and Brandon Bostick are the guys that have deep-seam ability, and that's the element Finley provided that needs a replacement player. This is the test for which the Packers invested four years of development in Quarless.
"I didn't say anything about forgetting." That might be my favorite quote from Aaron yet.
It's an edge game. Those who deny it aren't likely to answer the challenge. Aaron Rodgers always answers the challenge.
Speaking of the AFL, was there a difference in the brand of football played in the AFL and NFL back in the day?
The AFL was flash and dash; the NFL was smash and bash. The NFL needed the AFL.
Spinal stenosis is serious business, Vic. My twin brother and I were born with it. Too many stinger-like injuries helped us finally get diagnosed. If I were in Finley's shoes, I'd be thinking long and hard about what's important in life. What do you think?
I underwent neck-fusion surgery several years ago, and I'm reminded of it every time I try to eat too quickly. What I'd like readers to know is that these types of injuries usually require time to diagnose because they involve the onset of changes as a result of the injury. A decision on Finley's future is probably far down the road.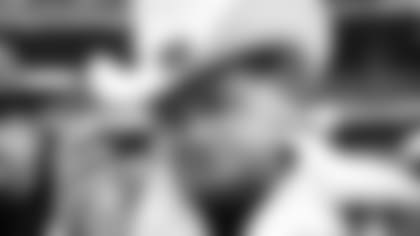 Bum Phillips
David from Maineville, OH
I'm kind of glad Bum Phillips isn't coaching these days. We'd miss seeing his cowboy hats, boots and jeans on the sidelines. Coaches showed their personalities by the way they dressed before the NFL added to their rulebook for coaches on what to wear on game day.
Had Bum continued to coach into the dress-like-a-gym-coach era, his cowboy outfit would've probably been grandfathered by the NFL. I'd at least like to believe that. Your point, however, is well taken. Paul Brown's fedora. Norm Van Brocklin in a short-sleeved white shirt and loosened tie, rubbing out a cigarette. Dan Reeves, the best-dressed coach I've ever seen, in a belted overcoat. At least I could find those guys on the sideline. Now, all the coaches look the same.
Vic, would you please explain in simple language exactly how the salary cap works?
A player signs a four-year contract with a salary of a million dollars in the first year of the contract, which includes a $2 million signing bonus. Salary must be assigned at full value in the year it is paid; signing bonus is divided evenly over the life of the contract. The player's cap hit in the first year of the contract is $1.5 million. In year two of the contract, the team converts all of the player's salary but the league minimum into signing bonus on a new contract that adds two years. By converting a portion of the player's salary for the second year of his contract into signing bonus that can be divided evenly over the life of the contract, a portion of that signing bonus has been pushed out into the two new years in the contract, and that's cap room the team will use in the present. Can you hear the train whistle in the distance?
Vic, back in the '60s when my idol, Bart Starr, was playing QB, did they change plays at the line of scrimmage like they do now?
They absolutely did and the quarterbacks of that era were masters at it, largely because they called all of the plays and were in full control of the offense. That wasn't true of all quarterbacks, but most called their own plays. The great quarterbacks of that era would've been even better in today's game.
So the Cowboys are $30 million over the cap. What happens to them? A fine?
That's for next year, and they don't have to be in cap compliance for next year until the new league year begins, which is usually in March. At that point, they will have re-structured enough contracts to push the money farther out; they'll be in cap compliance. Getting into that kind of cap mess, however, can create some serious consequences. The start of the league year and trading begin at the same time, therefore, you can't trade a player to get under the cap. First you have to be in cap compliance, and then you can trade him. So having a cap problem can force a team to either cut a player or re-structure his contract. It can limit a team's options.
I'm not sure if this constitutes a quick kick but Tom Brady punted the ball against Denver in the playoffs when it was third-and-10.
That's a quick kick. It's a surprise because you don't expect a team with Brady at quarterback to give away a down. What you're trying to do is catch the defense without a deep safety, and then you punt the ball over its head. If you can get the ball to turn over and roll, you can flip the field. It's a great strategy you seldom see used anymore, and it's because of the two-deep safeties defense teams are playing. The era of offense has cost the game some intrigue in the field-position game.
What do you think about a wildcat quick kick? It brings them to the line more; no deep pass threat.
I love it. Great thinking.
Ryan from London, England
I love the quote Bum gave when asked about Earl Campbell's failure to complete a mile run in training camp. "I won't give him the ball when it's first-and-a-mile."
Beautiful! I remember asking Bum during a conference call in his first year as the Saints coach how long it would take to rebuild the Saints. "Three years?" I asked. "If it's gonna take three years, somebody else will be doing it," he said. He was a gem.
Richard from New Glarus, WI
Vic, I found the Greg Jennings phone interview with the Wisconsin press to be very amusing. Why don't people realize that when you are obviously lying to experienced journalists, the journalists are going to pounce? Jennings isn't running for office. He could have just admitted that he meant what he said at the time, but now he's over it. Packers fans would have forgiven him and Vikings fans would not have cared.
I'm new here, but I can't help but get the sense this is a little game yinze like to play.