'Through the Lens' will appear once per week during the offseason. Packers team photographer Evan Siegle deconstructs some of his favorite images from the 2017 season. Each week will offer a new photo gallery of some of his best photos from the past season.
Studying your surroundings
Whenever I'm out taking pictures I'm always studying my surroundings…I'm looking for great light and colors, clean backgrounds and what graphical compositions I'm able to incorporate. I'm a big fan of color, especially red, so I was happy to see an August preseason game against the Washington Redskins at FedExField. I knew that the red-saturated seats would make a nice background. Sometimes I try to use objects and textures in my compositions. You can use objects for framing or adding an overlay. While photographing Aaron, on the field before the game, I noticed a player (in a white T-shirt and yellow shorts) in the foreground. His out-of-focus body and clothing added a nice overlay. The player filled the left frame nicely and the layering of colors made the image pop with color. Using something so simple made the image much more dynamic and visual. This image was shot with a 400mm lens (ISO = 100, Aperture = f2.8, Shutter = 1/800th)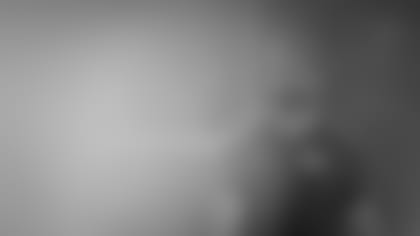 Close games (especially overtime ones) add a lot of drama in my world. As I've said before in this series, sports photography is all about preparation, anticipation, timing and luck. The perfect example of that philosophy was Aaron Jones' 20-yard touchdown run in overtime against the Tampa Bay Buccaneers in Week 13. It was spectacular. Knowing that the Packers were making a move downfield, and the possibility of winning on that drive, I positioned myself in the back of the end zone near the Packers' sideline. I have a three-camera setup. One camera has a 400mm lens, one has a 135mm lens and the other one has a 35mm lens. Every camera is positioned a certain way and pre-focused. Once I saw Jones swing around the corner and break away for the open space I quickly switched to my 135mm (that was hanging around my neck) knowing that he might run it in for the game-winning score. The money shot was of him leaping into the end zone. I then grabbed my 35mm (arm length away from me, located on the ground by my knees) and focused on the celebration. You can see my condensed contact sheet for the sequence of shots and focal lengths. This image of Jones diving into the end zone was shot with a 135mm lens (ISO = 800, Aperture = f2, Shutter = 1/2500th)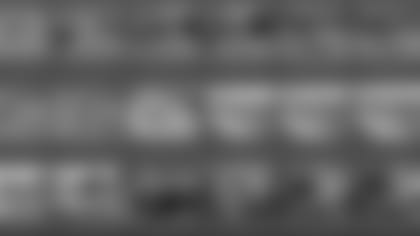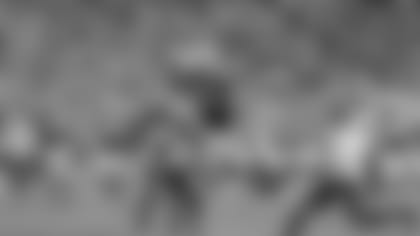 Behind-the-scenes moments
I'm very fortunate to have the access that I have with the team. I think to be successful in documentary photography, the camera needs to be familiar. Once your subjects get used to seeing a camera around, they often forget about it, and those are the times to find the best moments. During the season I photograph a couple of practices each week. My routine is to arrive early, so that I can photograph the players in a casual setting, a time when I can find those behind-the-scenes moments. I like this frame of Lance Kendricks as he comes from the players' parking lot and into the Don Hutson Center for practice. I like how the composition offers a different setting, nice light and framing. This image was shot with a 85mm lens (ISO = 500, Aperture = f2, Shutter = 1/4000th)
Team Photographer Evan Siegle shares some of his favorite images of the 2017 season.