---
1. If you were the head coach, would you switch to a 4-3 defense?
No, I like the 3-4; we won a Super Bowl with it.
---
If I felt my talent would be most effective in a 4-3, yes.
---
Patrick from Warner Robins, GA
I would not consider it this year. With Peppers, the draft and hopefully a healthy core of defensive players coming back, there will be cause for celebration.
---
Derk from Chippewa Falls, WI
If I have the defensive lineman to get pressure with just four, I switch to the 4-3. If not, I think the 3-4 allows for more creativity with blitzes and is harder for the offense to diagnose what is coming at them.
---
Yes, because I believe it promotes the use of more athletic and disruptive defensive linemen.
2. If you were general manager, what's the first thing you would do?
Adam from Odessa, Ukraine
I think TT should have a monthly column like Mark Murphy explaining why some decisions are made, to assist those who don't simply trust in TT.
---
I would change those hideous, antiquated uniforms of the Packers to something cool, relevant and neon. It worked for Seattle and Denver.
---
Hire TT back immediately as a scout for wide receivers.
---
---
I would fire myself for not signing Jairus "Bird Is The Word" Byrd.
3. In your unbiased opinion, who's the best quarterback of all time?
Montana. When another quarterback wins four out of four with three MVPs, then it could be open for discussion.
Andrew from Three Rivers, MA
I truly believe it is Brett Favre. He has a Super Bowl and all of the major passing categories are his.
---
---
The one with the most championships, Bart Starr.
4. Why do you get angry at me when I give you my opinion? You asked for it.
I don't. I appreciate your take on things, especially when it differs from my own.
---
Spencer from Las Vegas, NV
---
Keith from Huntsville, AL
You are right, and I am sorely ashamed and humbled.
---
Because we can't handle the truth.
5. In your unbiased opinion, who are the best fans in the league?
Dan from Grosse Pointe Park, MI
Mike Mayock fans because they're so smart about scheme.
---
---
Packer fans are still the best. Seattle is close.
---
Scott from Saulk City, WI
Chicago Bears fans. Just kidding; they are jerks.
---
Green Bay has the best fans of all time. We live and die with our team. Also, we technically own part of the team. I cried a bit when Jarrett Bush lost containment of Kap in the playoffs.
I find myself to be attractive, pleasant and agreeable, so, by definition, I am winsome.
---
---
I'll have to look up winsome.
7. When you go nuts after a Packers loss, do you regret it a few days later?
I only did once. It was the "Fail Mary" game. I did regret it.
---
Not anymore. This column, more than anything, has taught me that I can in no way change the outcome of the game, therefore, my emotional attachment needed to be curbed. I no longer scream at the TV during the game, treat my loved ones poorly after a loss, or am embarrassed to go to work and face my co-workers after a loss. You have taught me to watch the game and the game within the game. I am forever indebted to you, Vic.
---
Daniel from Tehachapi, CA
I used to go nuts after a loss and sulk for the rest of the day.
"Ask Vic" has helped me come to balance. Now I can enjoy the game win or lose, but winning is still more fun.
8. In your unbiased opinion, who's the best quarterback in the game today?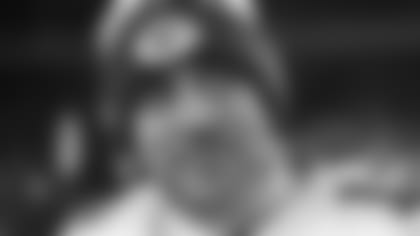 Aaron Rodgers
Aaron Rodgers is without a doubt the best QB in the league. Put him on any team and they're immediately a contending team.
---
Gimme Rodgers over anyone right now.
---
Scott from Bettendorf, IA
Even as a Packer fan, I have to be honest, Tom Brady.
9. Were you angry when the Packers didn't sign Jairus "Bird Is The Word" Byrd?
I was not upset. I think not signing Jairus Byrd echoes the philosophy of Mr. Thompson. Lock up your core (Rodgers, Matthews, etc.), build through youth and tailor your team to utilize individual strengths.
---
Ryan from Platteville, WI
Jairus Byrd is overpriced. The Packers can find someone to fill the void at safety who doesn't ruin the cap. Micah Hyde, anyone?
---
Brandon from White Bear Lake, MN
The only reason I was angry about Byrd was because you posted that link to "Surfin' Bird" and it was stuck in my head for the entire rest of the day.
10. Should the Packers maximize the Aaron Rodgers years by loading up on free agents, as the Broncos have done?
Justin from River Falls, WI
Not yet. Once Rodgers starts approaching his 40s, then ask me again.
---
That would be the dumbest thing they could do.
---
No, I like winning on a regular basis and not just for a couple of years.
---
Imagine the outrage if we signed a bunch of free agents, didn't win the Super Bowl and ended up ruining 3-5 years due to cap troubles.
11. Were you one of the ones last spring that said the Packers should sign Steven Jackson? Do you feel silly now?
Last spring, I believed the Packers should have signed Jackson and drafted a running back (Ball would have been my first choice) to eventually take over the job. My concern with him signing with the Falcons was that players saw our organization as a place where they would not win a championship soon. I underestimated the money factor. I do feel silly now, and couldn't be happier with what we have.
---
I'm proud to say I wasn't. I was hoping the Packers would draft a back like Lacy or Ball.
---
Nate from Mission Viejo, CA
Yes, unfortunately, I was one of the people who thought we should pick up Steven Jackson last offseason and that was the turning point for me to come to the light of draft and develop.
12. In your unbiased opinion, what's the best stadium in the NFL?
Jeremy from Circle Pines, MN
From a technical standpoint, Jerry's World. From a nostalgia point of view, Lambeau.
---
---
13. Why do you dislike Colin Kaepernick for trying to do to you what you're trying to do to him?
I dislike Kaepernick because he seems arrogant and unfriendly, especially when he kisses his arm after scoring, like it's all him and he's the greatest. I have never disliked a football player more than I dislike him. Never!
---
I despise showboating and taunting in the game. I have come to accept that this is just a part of the game, but I feel the QB is the one person that should be held to a higher standard and be above this. I realize there is a fine difference between celebration and taunting (Rodgers does "The Belt"). But my perception is Kaepernick taunts and shows off. He doesn't appear humble.
---
I think a lot of your readers don't like the fact that you appear to be enamored with him.
14. Why do you dislike Jim Harbaugh? He always speaks highly of the Packers and Lambeau Field.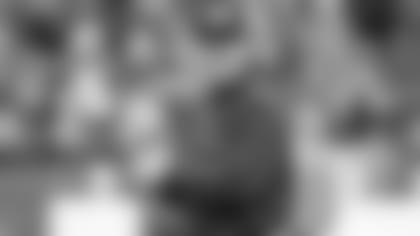 Jim Harbaugh
Ryan from St. Charles, IL
I can answer the Kaepernick and Harbaugh questions with the same answer: because they keep beating us. I'd dislike them a heck of a lot less if we beat them just once since 2011.
---
Jay from Arlington Heights, IL
I don't have that list in front of me.
---
Vic, he played for Da Bears. He is also quite obnoxious.
15. What would you change about "Ask Vic?"
Uriah from Marysville, OH
I wouldn't change anything about "Ask Vic" other than making it a little longer.
---
---
Paul from Hennef, Germany
Nothing, except back to two a day.
---
Some added input from some scouts would be of interest to many of us.
---
I'd have you run a small department of eight writers answering fan questions around the clock.