This time I'm going to stick to the many questions I've gotten about books.
Matt from Mechanicsburg, PA
Absolutely love reading your stuff. I'm only 23 years old but like to think of myself as an aspiring football historian and I attribute my spark in interest to your articles and research. What are, in your opinion, some of the best books on Packers or NFL history?
First, I admire your hunger for knowledge. History is the greatest teacher of all. And thanks for the kind words. You mentioned "When Pride Still Mattered," David Maraniss' book about Vince Lombardi. That would be No. 1 on my list of Packers history books because it was written by a Pulitzer Prize winner and thoroughly researched, even if it only covered 10 years of the team's history. I remember reading an advance draft we were given at The Milwaukee Journal and found just one mistake that jumped out at me. The advance copy had noted the Lombardis lived in a rental home on Mission Street when they first arrived in Green Bay. I grew up one block from Mission so I knew it was Mission Road, not Street. When the book was published that had been corrected. Wow! Talk about meticulous editing.
Michael O'Brien also wrote a biography of Lombardi in 1987 that was well done. Two of my favorites were Lombardi's own books: "Run to Daylight" written with legendary journalist W.C. Heinz and "Vince Lombardi on Football," a two-part volume about the technical side of the game. "Lombardi"* *by John Wiebusch, another sports-writing great, was another book I still look back at.
There's no shortage of good books about the Lombardi years. My preference is books written by journalists who hold to industry standards for accuracy, and particularly those books authored by writers who lived the history. Maraniss, who grew up in Wisconsin during the Lombardi years, would be a good example. By comparison, Jerry Kramer's books, "Instant Replay" and "Farewell to Football," were good reads edited by Dick Schaap, a nationally acclaimed, New York-born sportswriter. But when Schaap wrote "Green Bay Replay" by himself in 1997 he failed to get simple facts right. He wrote that Nate Borden (not Bob Mann) was the first African-American Packer and the Bellin Building (not St. Vincent Hospital) was Green Bay's tallest building in 1959. He was off by five years on Borden and two stories on the tallest building.
As for books about the early history of the Packers, most are so filled with errors and unsubstantiated stories they read like fiction. The best source is the Green Bay Press-Gazette*. *Unfortunately, as far as I know, it's only available on microfilm and in very few libraries. But nobody chronicled those early years like the Press-Gazette. The Packers essentially had no office of their own or any full-time employees other than Lambeau until the 1940s. Thus, the paper was writing about a team it was basically running. Its writers had a ringside seat to almost everything. In fact, through the 1920s, most of the Packers' business was conducted in the Press-Gazette's offices.
As for pro football history, I'd recommend "The Pro Football Chronicle" by Dan Daly and Bob O'Donnell. During my 13 years on the Pro Football Hall of Fame Selection Committee, Daly filled in only once or twice, but his knowledge of pro football history impressed me more than anyone else. Among the books I read years ago that got me interested in the subject were "Pro Football: The History of the Game and the Great Players" (1963) by Robert Smith, and "A Thinking Man's Guide to Pro Football" (1970) by Paul Zimmerman. "Total Football" is a good reference book, but the author of the short capsules in the stadium section in Edition I might have gotten more wrong than right about Hagemeister Park and Bellevue Park. Actually, any encyclopedia with the names Bob Carroll and David Neft listed as editors should be reliable sources.
Finally, I'm partial, but I think if you're looking for an accurate history of the early Packers, read the history section of our media guide. It has been largely updated in recent years. Also, I think a book I co-authored with Gary D'Amato, "Mudbaths & Bloodbaths: The Inside Story of the Bears-Packers Rivalry," includes a lot of interesting history.
Shanna from Neillsville, WI
I've become really interested about Lombardi after reading some of your articles. I was looking for a good book on him, but there are too many to choose.
I would agree. I would start with "When Pride Still Mattered" and "Run to Daylight."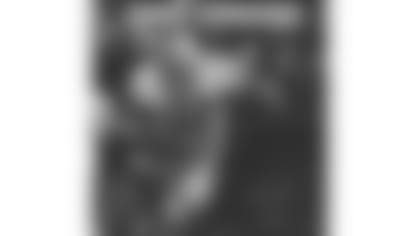 John Torinus, former Packer board member, published a book covering Green Bay Packers history from 1919 through 1981. Has there been a general Packers history book published since then?
Yes, there have been other books written since. But I'd still recommend Torinus' "The Packer Legend" (1982) to anyone looking for a more all-encompassing book about Packers history. Torinus was mentored as a young reporter at the Press-Gazette by George Whitney Calhoun, the Packers' co-founder, and then replaced Andrew Turnbull, one of the paper's owners, on the Packers' executive committee in 1949 and served until 1985. So he had a front-row seat to more than 35 years of Packers history. That said, keep in mind, the first sentence of the book's Introduction: "This is more a collection of recollections than a history of the Green Bay Packers." I think the stories are largely accurate, but the fact-checking left something to be desired.
I'd also recommend Eric Goska's work. He has done exhaustive research on the Packers' statistical history and produced several good books or editions on it. We all make mistakes, but he's a stickler for accuracy.
Larry Names wrote some of the most comprehensive books on the history of the Packers. Can you tell us where he got all his information?
Gerrit in Ottawa, Canada, also asked about Names' books, or at least Part I. Clearly, Names spent considerable time researching Press-Gazette microfilm. He was the one who got me seriously interested in Packers history. He unearthed some fascinating details that had been long forgotten and also pointed out many of the errors in Arch Ward's book, "The Green Bay Packers," which I referred to in**a recent post about "The Hungry Five."**I give Names credit for that, although he also repeated a number of things Ward had gotten wrong.
Bill from Kabul, Afghanistan
I would like to commend you and thank you for sharing your knowledge of Packers history in the manner you do without all the rah-rah and a homer attitude. While I acknowledge the diligence and research of Larry Names in his multi-volume books, it seemed too conspiracy-minded for my tastes and I found the books nearly unreadable.
I agree. While Names piqued my curiosity about Packers history, I also realized as a newspaperman that I couldn't use much of what he wrote even if I credited him because it wasn't supported by reliable sources. That's when I started grinding through microfilm. And the more I did, the more I realized much of what Names wrote was a product of nothing more than his wild imagination. Or Jim Ford's imagination. Names thanked Ford in his acknowledgments. When I was a young sportswriter at the Press-Gazette, Ford used to stop in our department and share stories. He was big into Green Bay sports and an engaging person in many ways, but also a gadfly and gossip. I think you pegged it right. Names was a conspiracy theorist and my guess is Ford planted many of those theories.
So over the last 15 to 20 years, I've read every Press-Gazette from Jan. 1, 1919, through April 1962 and I'm still working at it. I've also read either The Milwaukee Journal* *or Sentinel sports section every day from January 1900 through December 1949. I think that adds up to nearly 30,000 newspapers. An attendee at one of my presentations on Packers history called it "commendable lunacy." But that's part of what you need to do if you're going to write things as facts.
I've also scoured archival information in libraries across the country, city directories, U.S. census information, student records, tax records, court documents and many other public records, trying to get to the bottom of early Packers history. As a bonus, I also have access now to some of our records here at the Packer offices that can provide verification whenever there's doubt about something.
Bottom line: I've discovered much of the history in Ward's book is highly suspicious if not inaccurate and many of the suppositions in Names' books are off the wall. They don't come close to passing a truth test. Unfortunately, it not only has diminished the value of his good research, but it has tarnished the credibility of the many books since that footnoted or borrowed his material.
The Professional Football Researchers Association recently published a book on the 1966 Packers and gave me a complimentary copy when I spoke to their group earlier this month. I thank for them that, but also immediately found several factual errors taken from Names' books and perhaps others. This is an organization that should be a steward of pro football history. But here are some examples of things the book got wrong. Acme Packing didn't buy Indian Packing until after the 1920 season (not before); "The Hungry Five" was not intact until 1929 (not in the early to mid '20s); and the first two stock sales raised $5,545 (not more than $7,000) and $12,100 (not more than $13,000) in 1923 and '35, respectively. I found just that in a quick scan so who knows what else is wrong?

Bud Lea covered the Lombardi Era as a beat reporter for the Milwaukee Sentinel and wrote "Magnificent Seven" in 2002, about the Packers' seven titles in the 1960s. When I was a young and even not-so young sportswriter, Bud was one of the old warhorses I looked up to. Plus, the photos in the book were from the Vern Biever collection. Biever is a Packers Hall of Famer. If you enjoyed reading about the non-title teams, here's another book you might like. Former Green Bay Press-Gazette sports editor Len Wagner in collaboration with Jay Bengtson, Phil's son, and Tom Pigeon, one of our tour guides, produced "Launching the Glory Years" about the 1959 Packers. The book is a quick read but offers some interesting insight into the players on Lombardi's first team.
I'm not aware of any book that specifically addresses Lambeau's championship teams other than Goska's year-by-year summaries.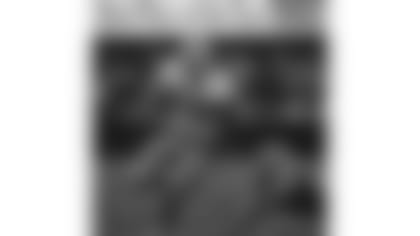 There was a book about the 1962 NFL season that I remember being in the Brown County Library. It featured one NFL game for each week of the season. I'd like to purchase the book, but can't remember the title.
"Best Plays of the Year" by Robert Riger. He wrote two books: One covered the 1962 season; the other, 1963. Riger was in a class by himself as a writer, photographer and artist. Jim Taylor was on the cover of the 1962 book, and Riger's story about the Packers-Giants championship game that year is as insightful as anything I've read about what many consider to be Lombardi's finest team. I sense Lombardi respected Riger and confided in him more than most other authors.
I was wondering if you and the organization have a book planned for 100th anniversary of the Packers?
Dan from Bolingbrook, Ill., asked a similar question. I'm hoping there will be time to write a book. Things don't get much bigger for a pro franchise than a 100th anniversary.
I read the "Scrapbook History of Green Bay Packer Football" by David & Stephen Zimmerman. I was surprised to read there was a year they did not use the name Packers.
That's true. When the Packers were readmitted to the league in 1922, they tried to abandon the name Packers, largely to dissociate themselves from the Acme Packing Co., which had briefly sponsored the team in 1921. In 1922, the Green Bay Football Club, a private corporation with Lambeau and Calhoun as officers, took over ownership and its letterhead read, "Green Bay Football Club (Formerly Packers)." Calhoun, who also was back writing sports for the Press-Gazette, avoided using the nickname throughout the season. He and perhaps others at the paper usually referred to the team as Green Bay or Green Bay eleven or Green Bay professionals, but also used the nickname Bays. At the same time, the Milwaukee papers and papers in other NFL cities continued using Packers and the nickname prevailed.
I just finished reading "The Last Cowboy: A Life of Tom Landry." The book claims Wellington Mara met with Lombardi the weekend of the 1960 NFL Championship Game in Philadelphia and tried to bring him back as head coach of the Giants. Is there any truth to that?
Yes, Mara wanted to bring Lombardi back as Jim Lee Howell's successor. In fact, at the Pro Bowl, two weeks after the Packers lost to the Eagles, Lombardi said the Giants had actually received permission to talk to him a year earlier, shortly after Howell announced the 1960 season would be his last. In March 1960, a story broke at a league meeting in Chicago that Mara had begun negotiations with Lombardi. But the Giants still had a coach and, according to Maraniss' book, the talks were tabled, although there was speculation in New York throughout the 1960 season about Lombardi returning. Mara met with Lombardi again in Philadelphia before the 1960 championship, but apparently Lombardi had decided to stay in Green Bay by then. When he was asked about the Giants' job immediately after the game, he snapped, "I'll be going back to Green Bay."