Curtis from Brookfield, WI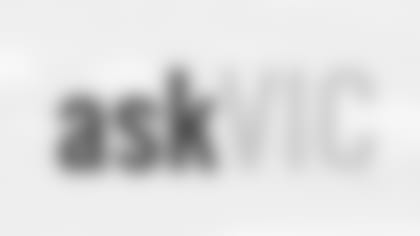 Vic, I don't remember the first time I read "Ask Vic," but after the first one I read, I was hooked. Thank you for the knowledge you gave us. I will always think of you on the season opener each year: The crap stops now!
As the kicker raises his arm before beginning his run up to the ball on opening day, I'll ceremoniously mouth the words, "The baloney stops now," but I won't say baloney.
I wish I had kept my first press pass.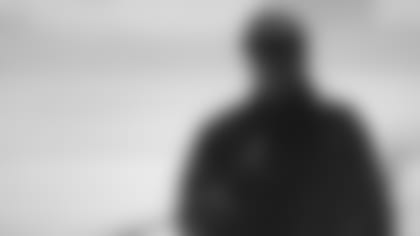 K.J. from Minneapolis, MN
Vic, why should we keep reading Insider Inbox?
Pete from Chapel Hill, NC
Vic, where do you think you're going? Nobody's leaving. Nobody's walking out on this fun, old-fashioned family inbox. No, no. We're all in this together.
Shouldn't Vic have the opportunity to do a final ceremonial banning?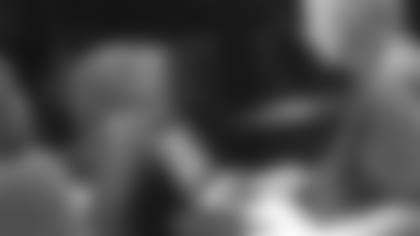 Gabor from Budapest, Hungary
Vic, thank you for the column! Who would you like to be its presenter when "Ask Vic" is inducted into the Hall of Fame?
*Its readers; they make this column what it is. They ask the best questions and create the most civilized and insightful comments section of any mailbag column on the Internet, and I think the readers understand, appreciate and are proud of what they've accomplished. You have made a statement: We are cut above. This column is proof readership isn't dependent on shock and anger. This column rang the readership bell with good words and good readers. Please, don't let that change. On this final day, that is my request of you. *
Brennon from Milwaukee, WI
If you could leave us all with one lesson, football or otherwise, what would it be?
Love is the answer. With love, there are no wars. With love, there are no poor. Commit your life to love, and then, on Sundays in the fall, take a three-hour break to hate.
Curtis from Corvallis, OR
My non-question has to do with the last minutes of the 2014 NFC Championship Game and the turning point. In my humble opinion, the tenor of the game changed when the defense chose to not be aggressive and get some return yards on an interception, without endangering ball security, with about five minutes left.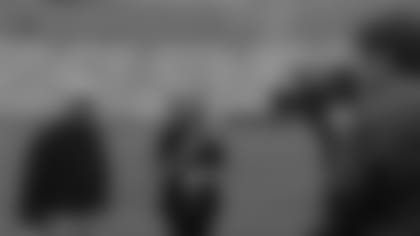 Do you have any predictions for this season?
Daniel from Columbia Heights, MN
I recently passed through 998 Oaks, Calif., during a work trip. It got me to reflect on the banter and running jokes of your column.
I didn't want to cut off two of his oaks. I felt I owed it to him.
I'm glad you get to be new full time from now on, and I just hope Mary Lucinda Saunders Dorsett and The Blonde will be, too. I hope you all get to live together happily ever after.
This column makes Sybil look well-adjusted.
Vic, what is the "Thing?" We desperately need answers.
It's anything you want it to be, because it's nothing. It has no purpose, but you'll always be able to find it when you don't need it. I have the last "Thing."
Vic, I have a confession to make. When you started at packers.com, my life was in a dark place. I was very angry. Your sarcasm kindled my fury to the point I wrote a letter to the Packers PR department requesting your dismissal. I was wrong, I was hurting, and I am sorry.
Bret from Patch Grove, WI
Thank you for teaching me and many others to enjoy the game and allow the drama to unfold.
With surrender comes peace.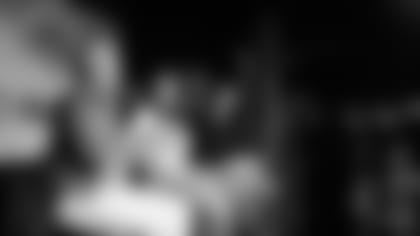 Vic, did Franco Harris really catch the "Immaculate Reception" and did Golden Tate actually catch the "Fail Mary?" Congratulations on a great career that allowed you to cover both.
Harris caught the ball; that was never the issue. Tate didn't catch the ball. M.D. Jennings caught the ball and, in the process, etched himself forever into Packers lore. Looking back on the play, I'm glad the officials blew the call. It made the moment memorable, and memories make us rich.
It has been one year since "Ask Vic" has ended. What changes have been noticed in the current column since Vic left?
Have you ever noticed how old people smell like oranges? This column was beginning to smell like oranges. That'll change now.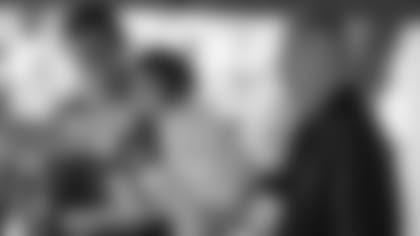 Vic, you've taught me so much more than I could ever imagine about football. I have a unique and amazing outlook on the sport I was basically born into, since Bob Skoronski is my uncle. Words can't give you and all you've done for Packer nation credit. You will always be family in my eyes.
Your uncle is one of the tackles on my all-time underrated team.
Vic, why have you always given a lot of credit to Tom Brady for his comeback in the Super Bowl, but not to Peyton Manning for his comeback from being down 21-3 in the AFC Championship Game?
Victoria from Edisto Beach, SC
Vic, I like your silver head of hair and its part, but I just love your baby face. What will you do to "stay young" in retirement?
Kayak. Paddling keeps me young, if you know what I mean.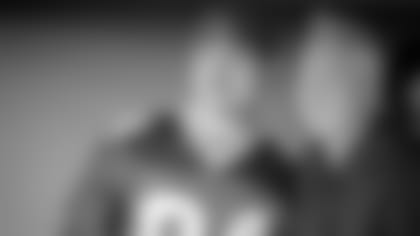 Vic, what advice/wisdom would you like to give to us all that may or may not be football-related. The floor is yours to provide us with your wisdom.
As long as Mike McCarthy is the coach of the Packers, the future of the team will be bright.
Margo from Bloomington, IL
Vic, just wanted to let you know how much I've enjoyed bantering with you. I got annoyed with your answers until I finally figured out the movie reference. Thought I'd give you one more chance to use it: Will the Packers win the Super Bowl this year?
Joyce from River Falls, WI
It has been for me. I need to be new. My family needs my full attention. I need my full attention.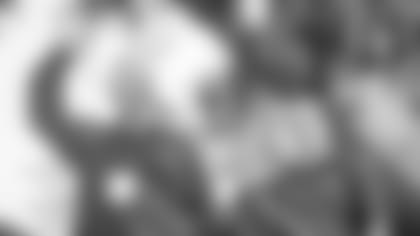 Jason from Menomonee Falls, WI
No pressure, but the greats usually have a pretty good finish in them.
Roberto Clemente's last hit was his 3,000th.
Vic, a couple of years ago, someone asked why you/packers.com asks for our emails when we submit questions. You responded that you sell them to funeral homes and the joke continued the following day. Just wanted to dub this one of the funniest "Ask Vic" moments.
Jerry from Wilmington, NC
Vic, we all know you have the last word. So, what say you?
On a night late in the 1980 season, the Steelers lost a game in Houston that eliminated them from playoff contention, effectively ending the "Steel Curtain" era. Joe Greene said: "Tonight they put the second number on the tombstone. Now we can rest." Eventually, we all have to rest.