North Carolina TE Eric Ebron
For me, it's a reunion. It's the place where everybody knows your name. Everywhere I go I see people I've known for nearly all of my working life, and coming here every year reaffirms how much these friendships mean to me. Indy was built for this event. It's perfect.
He wasn't referring to beating the technique as much as he was referring to beating the people that play it. He was saying there isn't a defensive back strong enough to jam him or a linebacker quick enough to run with him. Ebron was saying he's a matchup nightmare and he might be right. In my mind, Ebron is a strong prospect for the Packers because he represents a player where need and value could meet.
Scouts say this class is deep at wide receiver and offensive tackle. The Packers also happen to be deep in those two positions. On the other hand, our top needs, safety and defensive line, are said to be weak positions in this draft. Do you agree with these sentiments and do you think this will mean that Thompson will have to make a lot of draft-day trades to lock up the guys he wants?
It appears to be weak at safety, but I don't think it's weak on the defensive line. The market will bear what the market will bear, and that means that, in my opinion, it would be a mistake to reach for a player at a position of need when you might take a better player at a position of strength. Who doesn't need a better player, huh? That's the need of all needs, the constant need for better players.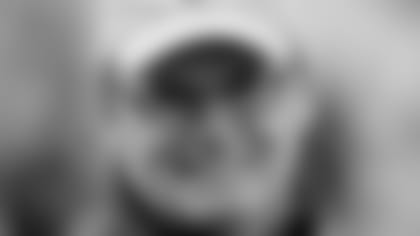 Kevin Colbert
Will Seattle repeat, Vic?
I think they'll be the favorite to do that. They'll be able to ride Russell Wilson's low cap number for a couple of more years. I was interested in Kevin Colbert's comments on Thursday about the Seahawks' model. He basically said the same thing I said recently, that the Seahawks' model isn't something teams will try to replicate because it's not sustainable. You don't expect to be able to find a quarterback at a $681K cap number with whom you can win a championship. The Seahawks have been blessed by the Wilson pick.
I try to be objective about prospects but since the middle of October I have been over the moon for C.J. Fiedorowicz. I think he's exactly the kind of player this offense needs. All due respect to Eric Ebron (who I think will be gone by 21 anyway), I want a guy who can put his hand down and make defenses wonder if he's about to double team a defensive end or block a linebacker for an Eddie Lacy run, or if he's going to bust into the middle of the field for a 7-12 yard gain. Guys like Ebron and Jimmy Graham and Finley are great but you know exactly why they're on the field.
Fiedorowicz caught my eye at the Senior Bowl, after Mike Smith mentioned him prominently. I watched a little and liked what I saw, but I don't think he's Rob Gronkowski. I would compare him to another tight end I covered, a guy named Mark Bruener, who was a devastating blocker and a dependable short-area receiver.
It's your pick and both Mosley and Nix are on the board. Who's your pick?
Why stop there? Let's also make Ebron available at 21. C.J. Mosley, Louis Nix or Eric Ebron? That's a lot of quality available at 21. I'm going to guess that Mosley would be the highest-rated of that trio, therefore, he would be my pick, but I'd be delighted to come away from pick 21 with any of those three players.
Vic, if you were a college player and had a really good season or two, would you declare early for the NFL draft or would you play through your senior year?
I'd come out. You can go back to college, but injury could make this your only chance to be a high pick.
Fletcher from DeForest, WI
Why not invest in a top-talent free agent at a position of need, such as safety? You immediately get better and can focus more on other need positions in the draft.
There's only one reason not to do it: It's expensive. Go back to last season. How much time did Aaron Rodgers and Clay Matthews miss due to injury? When those kinds of players are out of action, you're playing with a lot less money than your competition is, and that's why you have to keep the big-money guys on your team to a minimum.
Looking at this draft, it seems like there's a lot of depth but a lack of many sure-thing prospects. From an outsider's perspective, I think it makes watching everything more exciting. Your thoughts?
The draft is a crystal ball business. There are no sure-thing prospects, and it's the suspense that attracts our interest. I love the draft. I've always loved the draft. I love coming here and meeting these young men and listening to their stories. You wanna draft them all, but you'll find yourself playing against most of them. That's the part that's so fascinating. Prospects you loved and envisioned wearing your uniform will become the enemy, so to speak. It always reminds me that there's very little difference from one team to the next. If you hadn't picked the guys you picked, somebody else would've picked them.
Vic, so how much does the increased salary cap increase our chances to retain our most valuable free agents?
The cap increase didn't catch anybody by surprise. The cap is determined by league revenue, and the bean counters had a pretty good idea revenues had grown. The increase won't significantly alter plans. Every team has a strategy.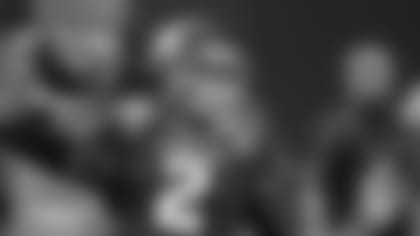 Texas A&M QB Johnny Manziel
Daryl from Junction City, KS
Johnny Manziel won't throw at the combine. What does that say about him?
It indicates to me he believes he's going to be overdrafted. It suggests to me he wants to identify who the teams are that might draft him and then give them a look at his arm on his terms at his pro day.
Billy from Las Cruces, NM
I'm starting to notice these nfl.com mock drafts for the first round. They have us picking either a NT, TE, S or ILB in the first round. I think we can snag an impact player of each position of need in the middle rounds. In your opinion, Vic, what's the Packers' greatest need? I can't seem to put my finger on it.
The Packers' absolute greatest need is for a good football player at any position, a guy who will be worth the money you pay him. I absolutely mean that. Yes, the Packers have need at all of the positions you've mentioned and I think there's a strong chance they can address one of those positions with their first-round pick and still stay on their board, but position need must never supersede the need for value. If a wide receiver is the best player available at 21, pick him.
If you were to start a team with a blank slate, like a sort of fantasy draft, would your preference be the 3-4 or 4-3? Would you have a plan in mind for one or the other or just see how your draft played out to decide? I think I can guess your answer but I figured we should keep the scheme debate going.
Iwas reminded yesterday of a Don Shula quote, that when you have a lot of red paint, you paint your barn red.
Mark from Stewartville, MN
Vic, who is your favorite quarterback in the upcoming draft, and at what spot do you expect him to be selected?
My interest in Jimmy Garoppolo is growing. He caught my eye at the Senior Bowl, I've watched a little tape of him, and he might be one of those guys that has it. With a top showing on Sunday, he could turn out to be this year's Joe Flacco. I love the depth of the quarterback crop, but I dislike the top of it. If I need a quarterback, guys like Garoppolo and Zach Mettenberger are where I start picking.