Brandon from Marquette, MI
As much as I don't like seeing any player get hurt, I sincerely hope Meriweather gets fined for both hits. How do you feel?
Brandon Meriweather is a head-banger. He's always been a head-banger and he'll always be a head-banger. He's playing in the wrong era. He's perfectly cast for the '70s, but grossly miscast for the player-safety era. He learned to play the game a certain way, and then they changed the rules on him. Some guys won't be able to change their culture.
During Sunday's game, I heard one of the broadcasters mention that Washington had, for all intents and purposes, given up before halftime. Are there consequences to winning a blowout game like this, such as overconfidence or overlooking certain team faults?
Don't look for trouble. That was a nice win; enjoy it. I saw no quit in the Redskins, but I suspect they knew before halftime that they had no chance of winning. They played for the stats and the tape in the second half, and there's nothing unprofessional about that. How does RG3 prepare for the season by not playing a down in the preseason? That's the issue confronting the Redskins right now. They spent the summer building their team around a player that wasn't playing. Yesterday's result didn't surprise me. I don't think anybody sensed a lot of anxiety in this column last week.
Simon from Copenhagen, Denmark
I must admit I panicked a little bit when Lacy went out. Then McCarthy showed me the Packers are committed to the run, not the runner. This team could go places.
That's what "look out" looks like.
Travis from Brookings, SD
Explain the one-high look Rodgers exploited on the Redskins defense.
They didn't play it on every down, but I often saw one safety in the middle of the field and dropped very deep. First of all, did Brandon Meriweather's departure from the game cause the Redskins to play that single-high defense more often? I don't know the answer to that question, but based on what I saw on Sunday, the Redskins had picked rush over cover. I think it was their game plan to crowd the line of scrimmage with rushers and throw a lot of stunts and twists at a couple of young tackles. Early on, it worked. When the Packers offensive line identified what the Redskins were doing and started blocking it, it was "Katie bar the door."
I took your play-calling test on Sunday and for most of the game failed. Where did I go wrong?
Picking between run and pass should be easy. It's 50-50 to start, and down-and-distance tendencies and game circumstances should shoot that average up. It's predicting the direction of the ball that's difficult, and if you can't predict the area on the field the offense has targeted for the ball to be directed, then you really haven't predicted the play. The truth of the matter is that all great teams are predictable, because all great teams have bread-and-butter plays that are those teams' identities. The Packers of the '60s ran the "Packer sweep." Everybody knew it was coming but they couldn't stop it. Steelers of the '70s ran the inside trap. The 49ers of the '80s ran "sprint right option." The Cowboys of the '90s ran the lead draw with Emmitt. The Colts of the Peyton Manning era had the most predictable tight-red zone offense in the league. They ran trap, they ran trap pass. If you have to be unpredictable to move the ball, you're not a great team. Great teams impose their will. They don't just take what you give them, they take what they want.
You think we might just have found our one-two punch at running back?
Pounders and slashers are good complements to each other.
Vic, you've taken a bit of an attitude with people here before when they've referred to Capers' style as bend but don't break. You've said he's the complete opposite of that. Through the first two games, I think the fact is pretty clear that you're dead wrong. This defense is playing a lot of soft zone coverage garbage, and it's not debatable. Care to revise/retract your former statement?
Dom Capers has always played a lot of zone behind all of those fancy blitzes he throws at teams. It goes back to his "Blitzburgh" days and the zone-blitz scheme Capers used. That's always been his signature. One of the corners has always been a squat corner. You should know this. I do not wish to revise or retract my former statement. Capers favors a scheme that pressures the quarterback. He is an attack coordinator and it's with his linebackers that he attacks; sometimes it's with a cornerback or safety, as evidenced by Davon House's sack on Sunday. Against two quarterbacks with reputations for making plays with their feet, I think the Packers forced the issue with their pass rush in both games. I think RG3's time to throw was limited. I thought he had trouble looking over the rush because the Packers shrunk the pocket.  When the score got to 31-0, everything changed. At that point, any defense's goal would be bend but don't break; just don't give up the quick strike.
One of Mike Spofford's articles says there were 78,020 fans for a new record, but that the stadium capacity is 80,750. So did our string of sellout games just end?
No. The difference between the two figures is no-shows; every team has them but they're not as apparent in Lambeau Field as they are in most stadiums because fans just tend to spread out on Lambeau's bench seats. The vast majority of teams in the league report tickets distributed. A few teams, the Packers and Steelers are two of them, report turnstile count. What sense would it make for the Packers and Steelers to report tickets distributed? The attendance figure would be the same for every game. Attendance figures can be misleading if you don't apply the same standard to all of them.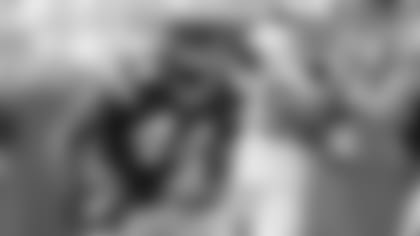 RB James Starks
Mike from Simi Valley, CA
Vic, I'm sure your inbox is flooded with Lacy questions. I love how you called James Starks being much improved back in training camp. Do you think Lacy could have done as well?
I think Eddie Lacy would've had a huge game yesterday. Even though the Redskins were crowding the line of scrimmage, which is good for stopping the run, their intent was to rush the quarterback, and I saw instances when the Packers caught the Redskins up the field.
It was clear the Packers dominated every phase of the game against the Redskins. Player grades will be high. Do you think this young football team will be able to come back down to earth and prepare the way it needs to in order to beat the Bengals?
They were coming off a hurtful loss last week; I don't see any reason why they'll have trouble coming off an exhilarating win. Nobody should look down their nose at the Bengals. These aren't the Bungles. This is a different kind of Cincinnati team and I think we'll see that tonight. If they beat the Steelers, which I suspect the Bengals will, it will be a rousing win that will pump a lot of energy into the Bengals and their fans for next Sunday's game. That won't be lost on the Packers.
Does the home team always stay in a hotel the night before a game? What's the purpose of that?
Chuck Noll told me the purpose of it in the old days was to get players away from two o'clock feedings. Since then, it's become part of the routine. It includes meetings and getting everybody focused on the game and in bed on time.
All is right with the world.
Frankly, a lot was right with the world a week ago at this time. Little victories are often hidden within big defeats. The Packers won a lot of little victories in that loss to the 49ers, and the Packers built on those little wins to produce one big win against the Redskins.
If the league is really serious about cracking down on the blows to the head, shouldn't Meriweather be punished severely for those two plays? He could have taken out the Packers' top two running backs, but luckily he took himself out on the second one instead of Starks. He should be suspended for multiple games, in my opinion. Your thoughts?
Steve, I've been covering this league for 42 years. I've covered something in the vicinity of 700 games, but I am being absolutely truthful with you when I say I don't know what's right and what's wrong anymore. I don't even know what a catch is. Meriweather ear-holed Lacy. It appeared obvious Meriweather had done a bad thing, but there was no penalty. So I'll just wait to see what Mike Pereira and the league says about the play. They are my conscience.
Vic, yesterday's game against Washington was great. I realize being up 31-0 you can kind of take your foot off the gas, but what I saw was a secondary that is still giving up too many easy catches and a lot of yards. It's early and I'm certainly not going to panic, but I don't think we can keep this up and expect to beat the top teams. Thoughts?
Do you get points for being worried? Coach, when the score reached 31-0 with 8:16 to play in the third quarter, the Redskins only had six first downs in the game. When they look at the tape, most opponents won't pay much attention to what happened after that point in the game.
How about that running game? Are you excited about coming back to the Queen City? Will you be getting Skyline while in town?
I love Cincinnati and I always make sure I get some Skyline Chili when I'm there. It'll be like coming home.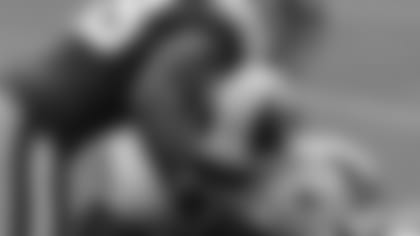 Vic, of the 26 teams that played on Sunday afternoon, only five had less than 300 yards of offense, with 246 being the lowest. San Diego and Philadelphia had over 500 each against each other. Green Bay gave up 422 but only 20 points. I don't know where I'm going with this. Is defense just too hard for many of the teams to play well?
We are in an era of offensive explosion. It's nearly impossible to deny yardage in today's game. How anybody could be dissatisfied by the Packers defense's performance against the Redskins is beyond me, yet, my inbox is full of complaints. The expectations for defense are ridiculously unrealistic.
McCarthy's clock management continues to frustrate me. I disagree with his handling of the last drive of the first half (regardless of Jones' fumble).
You think the Packers should've "scored" a touchback with more time left on the clock?
"Maybe most of all, they needed to win this game to prove to themselves the loss in San Francisco is, indeed, in the rearview mirror, and that they would not allow that loss to haunt them as the one last January had for an entire offseason." Something special is going to happen in January, isn't it? I trust your instincts and I feel like this is something you are looking forward to even more than I am.
Yeah, I believe this can be a special season, but it's time to let the 49ers go. The obsession for the 49ers really has become haunting. Let it go, folks.