No facemask would work great until someone takes a knee in the face and gets their nose jammed up into their brain. Dead on the field. NFL can't afford to take that chance.
OK, then I'll go back to my enormous helmet idea.
Just read your article about the running back class in the draft and, even though I agree with you on most topics, I can't help but criticize Pauline's assessment of Montee Ball. I may be a homer, but by saying the Doak Walker recipient had a "disappointing senior season," you're basically saying every other running back had a disappointing season as well. If his junior year wasn't so explosive, do you think his assessment would be any different? Is it sort of a paradox that once a player hits a mark one season, it is nearly impossible to surpass the following year no matter how good that player does?
When a prospect is evaluated for the draft, everything about him is evaluated. Every question about him must be answered. Why was Ball's yards-per-carry average down more than a yard in 2012? Why did he score 17 fewer touchdowns? I think those are questions that need to be answered, but I'm not alarmed by the decline because Ball still was ultra-productive as a senior. I think if you read all of Tony's comments on Ball you'll get the feeling he believes Ball has been overworked and Tony's comments about Ball's senior season might suggest that. Tony talks about 900 carries – nearly 700 in the last two seasons. That, in my opinion, is an alarming workload in a power-running attack. The decline in yards-per-carry average and touchdowns last year don't concern me; the pounding Ball took the last two seasons does.
Mike from Kernersville, NC
What is it in the human condition that a stinging defeat in a single meaningful game, whether a key matchup or a playoff game, leads us to jump across the spectrum of dynamics to we (stink)? Most football scholars agree every game comes down to just a few plays, and often as little as one.
It's hurt. Hurt makes us want to surrender. We have no choice but to accept the outcome, so we surrender to it. Then comes anger. We want to identify who is responsible for this hurt and eliminate those people from the pursuit so our next attempt will not result in hurt again. We fear hurt because we don't know if we're strong enough to endure it. That's the human condition.
I acknowledge that you should not be a fan of the Packers and I don't want a bunch of rah-rah from you. I learn a lot from your knowledge and experience, and your neutral perspective expands my own analysis. Too many fans are just bored right now and want the Packers to assure them a Super Bowl win next year.
Hope defeats surrender. The cycle is renewed.
How refreshing it is to read this quote from you: "Why does this not bother me?" I've been wondering that for a long time. Welcome to the modern era.
Not so fast. I'm still trying to answer the question.
Brian from Sioux Falls, SD
Wouldn't it be great if the NFL posted a memo saying "off with the face masks" on April Fools' Day?
I don't think the NFL will do that, but "Ask Vic" is going to celebrate April Fools' Day on Monday. You won't want to miss it.
Allen from Zephyrhills, FL
I love to see running quarterbacks get blasted when on the loose, but I don't get to see it happen often enough. Is that a healthy attitude to have for new-age finesse football?
I don't like the use of the word blasted. You need to come into the modern era. It's a kinder, gentler place.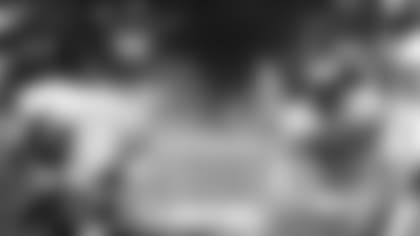 Brandon from Milwaukee, WI
Would Chuck Bednarik's hit on Frank Gifford, one of the most famous snapshots of violence in NFL history that hung on kids' walls across the country, be condoned, fined and suspended instead of celebrated in today's NFL?
Imagine the uproar. James Harrison became public enemy No. 1 for merely tackling a quarterback in a manner that would've been considered textbook in Bednarik's time. What would Bednarik have become had he made that hit on Gifford in today's game? How about Ed Sprinkle? What if he played today? He might be arrested for the things he did. It has become one of the fascinations of today's game that we pillory those that play with violence. In Bednarik's day, violence was the manner in which the game was meant to be played. That's the culture the commissioner is attempting to change. In all the years I've covered sports, I don't think I've heard three words that express intent more meaningfully than "change the culture." Now, how do you instantly change a life-long culture?  Frankly, I'm amazed at how quickly the commissioner is effecting that change.
Vic, you said in a previous post that the Ravens were great evaluators of talent. They signed both Chris Canty and Michael Huff after the Packers brought them in and then passed. Did the Packers miss something or do the Ravens have a bigger need to sign defensive players because of the recent gutting?
The Ravens have me confused. They appeared to be headed into a cut-and-gut period. Now they're pushing money out by signing free agents. Either they know something I don't, or they just can't force themselves to move on.
How much credit for Geno Smith's college success should go to Tavon Austin?
The extreme success both players had last season should go to Dana Holgorsen and his gimmicky offense. Both of those players are talented and will be selected high in the draft, but West Virginia's offense reminds me of the Houston run-and-shoot that gave us David Klingler and Andre Ware. It would cause me to worry that Smith might be a system quarterback. I don't have the same concern for Austin. He was successful in the previous coach's offense.
Vic, you seem to polarize the masses, similar to our U.S. legislative branch. Keep up the good work. Here's the question: Do the Packers use pro days at colleges, the combine, or excellent regional scout work for the bulk of player assessments?
The bulk of the work in any good personnel department comes from its area scouts. They spend an entire season traveling within their boundaries, acquiring in-depth information on all of the prospects. The combine and the pro days are just checkups to make sure the prospects don't have any new injuries, they've kept themselves in shape and they measure out as they play. On draft day, if they need to take one more look at a kid before selecting him, they don't put on his combine tape, they put on one of his game tapes. In the final analysis, it's always about how a kid plays.
Devin from Colorado Springs, CO
Vic, what is your opinion of Ezekial Ansah? That kid has some awesome raw talent. Do you think he's the type of player the Packers could use to generate a pass rush opposite Clay Matthews?
I think Ansah is a boom or bust pick. I think he could be the next Jason Pierre-Paul or the next Mike Mamula. I think he's going to make the guy that drafts him appear to either be a genius or a fool. Courage and conviction are required when drafting players such as Ansah.
Vic, what type of quarterback would you compare Matt Barkley to that's already in the NFL, and do you think he could be a franchise QB?
Barkley reminds me of Matt Stafford. I think Barkley has franchise-quarterback tools.
In the NFL future, the people drafted will control robots that in turn play the game. Injuries and doctors will be replaced by glitches and programmers. Super geek video gamers will be the highest paid players in the NFL. This will be really cool. I can't wait. Can you?
No one will watch or care. You know why? Because the human confrontation will be gone. We want to know who the stronger person, the stronger team is, and the force of the collisions they create make that determination for us. That's why the physical nature of the game and the dangers that go with it must never be extinguished. The strong survive. They rule the game, and that's what we pay to see.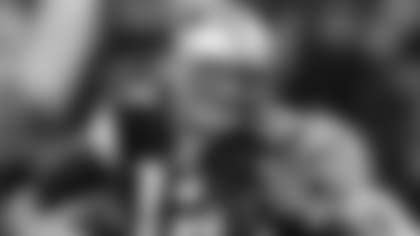 I thought what Brady did was pretty cool, taking less money than he had to. I know Rodgers is a lot younger and Brady has made so much more money already, but has there been any talk about Rodgers doing what Brady did?
Tom Brady did not take less money. This must stop. He took more money to add years to his contract that would allow the Patriots to push money out and add room to this year's cap. That's all he did. What Aaron Rodgers has done is to not have breathed a word of discontent about a contract that was compensating him at a level beneath his performance. He has patiently waited to adjust his compensation upward in a new contract. I admire that kind of professionalism.
You're a bum. You never post peoples' questions/comments that carry substance and go against your garbage opinions.