Marcio from Porto Alegre, Brazil
Vic, thank you for your work. Is it my impression that everyone in the locker room feels lighter to see Aaron in pads? Even if he doesn't play, it looks like morale is up. Thoughts?
His limited participation in practice yesterday sent a message to his teammates: The quarterback is back; it's up to you to make his return meaningful. In my opinion, if the Packers win in Detroit on Thursday, they will win the division. I believe that with all my heart. That is not the opinion of someone attempting to favor his employer, that is the opinion of someone who has covered football for a long time and has covered this team long enough now to have a feel for what it can do when Aaron Rodgers is under center. I can't remember the last time I've covered a game with as much edge to it.
Vic, I must say, I felt you may have been a little swift and reckless with your answer to the guy from Minnesota about his concerns for using Lacy too much. I must agree with him. It seems to me the style of runner Lacy is lends him to a shorter career when used 30-40 carries. After all, we are not even to the playoffs, yet. Please reconsider your response.
OK, I've reconsidered it. Here's a new response: If Eddie Lacy is gashing the Lions on Thursday, pounding them for drive-sustaining yardage that is eating up clock, keeping Calvin Johnson on the bench and allowing the Packers to protect a slim lead, Lacy should be benched when he reaches 22 carries because we want to make sure he's ready for the playoffs. How's that?
Vic, would Head Coach Mike McCarthy get in trouble with the NFL if he indicated Aaron Rodgers had virtually zero chance to start, but did anyway? What are the consequences of intentionally misleading injury information?
Using the injury report to deceive the opposition would result in a harsh reprimand and fine from the commissioner. It could even involve the loss of a draft pick, and it would certainly cause greater scrutiny of Packers injury reports in the future.
Paul from Farnborough, UK
Vic, if Rodgers isn't quite fit enough to start in Detroit, could we use him as backup to Flynn in the game?
Consider this scenario: Rodgers replaces Matt Flynn late in the third quarter of a game the Packers are trailing by, say, 23-7. Sound familiar? Rodgers then rallies the Packers to a 23-23 tie at the end of regulation, but the Lions win the overtime coin toss, score a touchdown and win the game. What's the No. 1 question in my inbox after the game? Why did McCarthy wait so long to put Rodgers into the game? Paul, when Rodgers is ready to play, you give him the ball.
Michael from Las Vegas, NV
Vic, you see two sport-knit hats with a Packers logo on them. One of the beanies has a cute cheerleader's pom-pom on the top of it and the other beanie doesn't have such a pom-pom. Which beanie would you say is the woman's beanie and which is the man's beanie? With the holiday gift-giving season coming up, this is an important distinction for that special someone to know, because judging from this week's sideline photos, there is confusion.
I think it's all in what you prefer. I like a nice pom-pom on my beanie.
Vic, I've noticed a lot of people questioning your conflict of interest lately and I just wanted to say shame on them. I enjoy reading your column. Whether or not we as Packers fans agree with everything you write is irrelevant. I think it's extremely unfair to question the integrity of your job. We are a passionate group who should be angry with not having had a win in a month now, not angry with the insight you provide us on a day-to-day basis. Thank you for your column. It's a lot of fun to read and you have a great sense of humor and insight.
Thank you for your support and kind words, but please allow me to take this opportunity to advise you and all Packers fans to avoid anger. It's not going to change anything. These players and coaches are doing the best they can. This team suffered the one injury we all knew it couldn't sustain without negative repercussions. As I see it, the Packers are going to have one more opportunity to prove they can win a meaningful game without Rodgers at quarterback. If they can find a way to get it done, this season can still be what we want it to be. If they can't, then we'll know what we probably already knew.
Agustin from Buenos Aires, Argentina
Vic, is Mike McCarthy allowed to say Tolzien took the reps with the first team when it actually was Flynn, just to play games with the Lions?
Yeah, he could do that. The meaningful part of practice is closed to the media; we wouldn't know if it's the truth or not, but eventually we'd find out. Eventually somebody would leak the truth and the coach's reputation would take a hit. Why run that risk? The Lions have prepared for all possibilities. It's really not that big of a deal. Blocking and tackling is a big deal. The Packers need to block and tackle. That's how you win big games.
The Packers struggled to stop Adrian Peterson and the Vikings passing game. How do you think they will deal with Calvin Johnson and Reggie Bush?
I'm hopeful, but I'd be lying if I said I wasn't fearful. This defense is in a bad way right now. It has to play to a higher level of performance on Thursday for the Packers to have any chance of winning.
Jered from Baton Rouge, LA
Is it true that Lacy has asthma? How will this affect our workhorse going forward during the cold-weather games?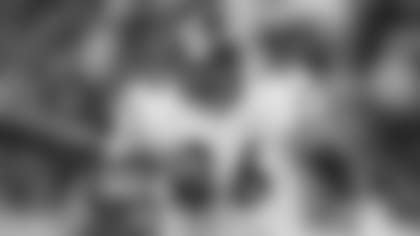 Jerome Bettis
I didn't know he had asthma until it was mentioned this week. I didn't see any evidence of it in training camp but, of course, it was cool and not very humid for much of camp. Jerome Bettis suffered from severe asthma attacks, and Pittsburgh is a dreadfully humid place in the summer and can be bitterly cold in the winter. I can remember covering a game that was played in suffocating September humidity in Jacksonville, and Bettis suffered a severe asthma attack in that game. I've covered other players who suffered from asthma and played in places that are especially bad for people with asthma. Jimmy Smith suffered from severe asthma and he had a Hall of Fame caliber career in the Jacksonville heat and humidity. Green Bay is a much better place to play for people with asthma. Hey, Lacy played at Alabama; I have no doubt he knows how to control his condition.
Vic, in the spirit of Thanksgiving, I want to say thank you. If the Packers had this kind of season a few years ago, I would have let it ruin my life, or given up on football altogether for the season. But you have taught me that professional football is entertainment and, therefore, should be entertaining. Because of you, I'm really enjoying this season. The deeper the Packers sink, the more glorious it will be when they re-emerge on top. I hope they see the top again this season but, if not, I have high hopes for next season.
That's a wonderful perspective. What if the Packers rally? What if they get hot and carry it into the playoffs? They're going to start getting some important players back for the stretch run. Hang in there, folks. It's Thanksgiving and we're all suffering. Drum roll.
McCarthy says the defense needs to finish. I watch and the tackling is terrible. He used to talk about the fundamentals, now not so much. Is this because they get to practice the fundamentals only once a week? How do you finish if you can't practice?
Let's approach this logically. All last spring, during OTAs, the Packers practiced stripping the ball. The mania for it got to the point that it was difficult to watch. I think if I had walked into practice holding a football, the defense would've charged at me and punched the ball out. Yet, through 11 games, the Packers have forced six fumbles. In training camp, they practiced tackling in multiple tackling drills every day. Coach McCarthy told us recently he had re-emphasized tackling drills at midseason. So what does it tell you when you practice something over and over and still can't do it? It has been my experience that forcing fumbles is directly related to a team's ability to tackle. The harder you hit, the more fumbles you create and the more likely it is the man you're attempting to tackle will go to the ground. I think harder hitting is needed, and I don't know how you practice to hit harder.
Vic, I'll be honest, I hate the media. It seems like they're always after that next big story and, in the process, they crawl into everyone's business. Vic, you're part of the media. By the way, I don't hate you or Mike. How do you view all this extra stuff they report?
Yes, I am media and you have my approval to hate me. I can't speak for Mike; he's a little more sensitive. My view of the media is that it serves a critically important purpose. At the news level, which is where it matters most, the media is a watchdog. At the sports level, the media enhances everyone's enjoyment of the game. What I do is not important. What I do is for fun. Football is for fun.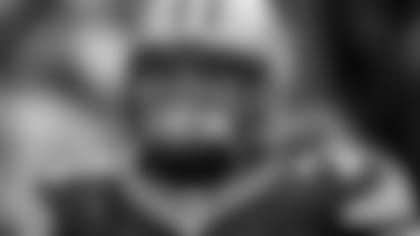 G Josh Sitton
Where do you stand on Sitton running his mouth? I don't mind.
He raised the bar of expectation for himself and his teammates. He sharpened the focus for tomorrow's game. He intensified the hype. We are at DEFCON 1 now. The Packers aren't going to sneak into Detroit and steal a win. They better be ready to play because you can bet the Lions will be ready. This is THE game in the Jim Schwartz era. If the Lions lose this one, it could get real testy in the Motor City. Josh Sitton just ratcheted up the pressure, on everyone. Why not?
Vic, let's say you are an assistant general manager for the Packers. Who would you advise Ted Thompson to keep as Aaron Rodgers' backup next year, Flynn or Tolzien?
I might suggest that we have our two guys. Matt Flynn has always been a dependable backup for the Packers. He's experienced and he's affordable. Scott Tolzien will still have practice squad eligibility, barely, next season. Done? Maybe. If that turns out to be the case, and it provides a long-term fix at the position for the Packers, will anybody get credit then?
Let's say we beat the Lions. Is the defense good enough to take us to the playoffs and beyond?
We'll find out tomorrow. This is the ultimate test. By the way, "Ask Vic" and "Ask Vic Extra" will be replaced by "Ask Vic Halftime" on Thursday.