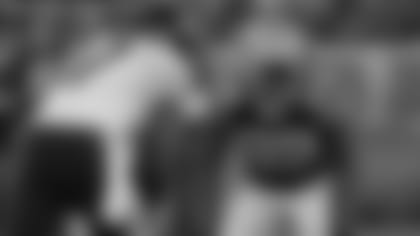 Packers CB Casey Hayward
The regular writer of "Ask Vic," packers.com Editor Vic Ketchman, is on vacation. Staff Writer Mike Spofford is temporarily filling in to answer your "Ask Vic" questions. Vic will resume writing his daily column on Monday, Feb. 10.
Mike, I hear you are in charge, so here's a question for you: Am I crazy for looking at how close we got to beating San Francisco and thinking that all we really need is incremental improvement from some of our young defenders (especially guys like Jones and Neal that are undergoing position/technique changes) to be really competitive next season? A good rookie or two in the draft would just be gravy, in my opinion.
I don't think you're crazy, Dave. A couple friends of mine used to live in Sauk City, so you've got that going for you, and Travis from Janesville, WI, suggested the same thing. The Packers took the 49ers to the wire, without Clay Matthews on defense, and had the game on Micah Hyde's fingertips. Seattle had a Pro Bowl safety in Kam Chancellor to make that fourth-quarter interception on a similar sideline throw in the NFC title game. The Packers had a rookie who could be on his way to a productive career, but it just didn't happen in that moment. The Packers won't reach the next stage, however, with "incremental improvement." Whether it's Datone Jones, Mike Neal (if he's re-signed), Nick Perry, Morgan Burnett, or whoever, the Packers need someone to jump to the level of difference-maker on defense next year. Don't dismiss the draft, either. If the next immediate-impact guy like Eddie Lacy or Casey Hayward can be found in the upper rounds, he could elevate the defense, too.
Okay, Mike, what is the most hideous thing that you've seen Vic wear?
This wardrobe thread that permeated my first day in Vic's inbox was a little disturbing – way too many comments to mention – but I'll play along. I don't know that I'd ever classify anything as hideous. I've seen him go sockless with long pants (bare feet in deck shoes), unless he was just wearing those low ankle socks that totally disappear. Either way, that seemed a little off. I thought for the game against the Patriots next season I'd buy him a hoodie and cut the sleeves off at the forearms, a la Belichick. Think he'd wear it?
George from Jacksonville, FL
If there are no more PATs, when do you go to the bathroom?
Given that such a large percentage of kickoffs result in touchbacks now, as long as the TV networks stick with that maddening touchdown-commercial-kickoff-commercial sequence, there should be plenty of time to step away. As for all the wacky alternatives to the PAT suggested by Edward from Buffalo, NY, Tim from Clear Lake, WI, Chris from New Orleans, LA, and Chad from Kenosha, WI, I'm against anything gimmicky. Enough games are decided by field goals, so I wouldn't want to see games potentially decided by 35-yard PATs, rugby rules or long field goals worth more than three points. As for the questions from Jonas from Tromso, Norway, and Benny from Minneapolis, MN, about the value of a TD without the PAT, I say it has to be seven points, because one TD should remain worth more than two field goals. Mark Murphy indicated with his recent comments that player safety is part of this equation, so I think the PAT elimination is inevitable.
A survey of NFL players showed that the players worry more about knee injuries than head injuries. Will the NFL start to think about this now? Or, will it take a multi-billion dollar lawsuit by retired players to make them look more into it? Could this be the end of the least athletic, least professional, and most dangerous legal play in the game - the cut-block?
It would not shock me in the slightest if the cut-block were next on the chopping block in the name of player safety, and it won't take a lawsuit. Remember, that lawsuit was about the league knowing the long-term dangers of head trauma and concealing that information from the players. There's nothing about the dangers to limbs and appendages that hasn't been out in the open from the beginning.
Since the quarterback has the potential to take up a disproportionate amount of cap space, do think the NFL may one day limit the amount a team can pay any one player, similar to what the NHL does?
Interesting thought, but the league would have to get the players' union to agree to that in collective bargaining, and I don't see that happening. If I recall, that restriction became part of the NHL's CBA following a canceled season, when a salary cap was first instituted. The players conceded a ton in those negotiations because after a canceled season, their careers were disappearing before their eyes.
Hans from Front Royal, VA
Vic, I really don't understand why fans write in decrying the Packers' system of drafting and imploring that Thompson spend in free agency. It's not like the team is mired in mediocrity. Thompson's method produced a championship a mere three years ago. Why all the panic?
I don't get all the panic, either, and others (Sean from Boulder, CO, Henry from Jackson, WY, and Jeremy from Sobieski, WI) have chimed in with their support for draft-and-develop, too. I could see the push for the quick fix in free agency if Aaron Rodgers were Peyton Manning's age, but he's not. Manning didn't get to a Super Bowl until his ninth season, and is now in his second one since then. Rodgers just finished his ninth season, sixth as a starter. As Danny from Naperville, IL, also pointed out, Jordy Nelson and Randall Cobb are due new contracts before 2015, so keep in mind that any "big money" spent in free agency now could come at the expense of one or both of them.
Brian from Fond du Lac, WI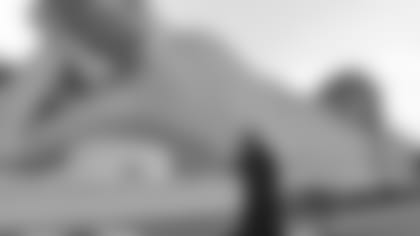 Buddha statue in Bangladesh
"A stereotyped but unconscious despair is concealed even under what are called the games and amusements of mankind. There is no play in them, for this comes after work. But it is a characteristic of wisdom not to do desperate things." Thoreau, Walden. Vic, it's not merely an American sports issue, desperation is a human issue. Look at how so much of the world, beyond any reasonable explanation, goes crazy over a game that doesn't even allow you to touch the ball. You were right when you said people need to diversify what gives them contentment. Happiness is not a recipe limited to one ingredient after all. If you rely merely on boiled eggs for nourishment, you're sure to be disappointed when your eggs go bad. Aristotle, The Buddha, and other great human thinkers recognized diversity and moderation as keys to finding contentment in a human life.
Whoa. You're going to toss Thoreau, Aristotle and The Buddha at me on Day 1 of Vic's vacation? Can we get back to wardrobe questions instead?
Hi Vic. What I remember most vividly about the Colts-Bears Super Bowl was how Peyton Manning consistently challenged Brian Urlacher...especially early in the game. He didn't let up until Urlacher made a mistake. At that point, the air went out of the Bears. I believe Mr. Manning believes in attacking an opponent's strength and not its weakness. I suspect he'll challenge Richard Sherman early.
I couldn't disagree more. What I remember from the Colts-Bears Super Bowl was Manning having a run-pass option at the line on seemingly every play, and he made the calls that attacked Chicago's weaknesses given their personnel and alignment. Manning was the MVP of that Super Bowl not for the plays he made, in my opinion, but for the ones he ran, if you get my drift. It's how he beat Belichick and the Patriots two weeks ago. I'm not saying he'll stay away from Sherman, but his focus will be on attacking where he sees vulnerability. He's as good as the game has ever seen at that. Belichick even said so.
Jacob from New Bremen, OH
Hey Mike. Welcome back while Vic is out enjoying the Super Bowl. I have been doing a lot of thinking on this and I want to start a petition for the Packers to put a roof over Lambeau. I know all the arguments against it, but I feel this team would do better under a dome and it would be so much more comfortable for the fans. Just saying they should think about it!
You've done a lot of thinking, huh? Hey, wait a minute. I'm the one who's supposed to try the sarcasm when Vic's gone. Cut it out.
Matthew from Cardiff, Wales
The International Series has been going strong in the UK for a few years now. When do you think the Packers will be coming to Wembley?
If I had to guess, not until a team is playing all its home games in London. In the current series, a team has to give up a home game to "host" a game in London. I don't see the Packers doing that. Moreover, Packers fans buy so many tickets in other cities that I don't see a Green Bay opponent giving up the visit from the Packers on its home schedule. But I've learned to never say never.
Don from Stevens Point, WI
Packers biggest personnel loss in recent years, John Schneider? Your thoughts, please.
It's natural to say that with the Seahawks in the Super Bowl, but John Dorsey just helped turn a 2-14 Chiefs squad into a wild-card team in one year, and Reggie McKenzie inherited a mess in Oakland that is now in better shape and bound for progress if the Raiders can get the QB position right. All of those guys were big losses and I have a wealth of respect for each of them.
Vic, is there any word on Matthews? Did the break require surgery? Were pins required? Any reported prognosis or updated doctors' reports?
I saw a report this week that Matthews had the pins removed from his second surgery. Comparing the timeline to the first surgery, it seems as though the pins were in a little longer this time, but that's about all I can decipher.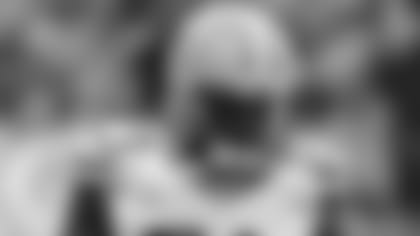 RB Johnathan Franklin
Wondering why the Pack didn't give Johnathan Franklin any real opportunities.
Was there something about the production of Eddie Lacy and James Starks you didn't like? Brandon from Wausau, WI, asked about Franklin, too, and I don't understand the impatience. There are only so many carries to go around. After Franklin fumbled the game away in Cincinnati and coughed up the ball again the next week vs. Detroit, he fell on the depth chart, and rightfully so. A concussion and neck injury late in the year landed him on injured reserve. I expect him to come back for his second season eager to prove something. That's not a bad thing.
Why is it that certain GMs have more success in certain parts of the draft than others? Ron Wolf and Ted Thompson for example. Wolf was great at finding late-round gems (Driver, Timmerman, Chmura, Levens, KGB, Rivera, Tauscher, Evans), but he never really hit on any first-round picks in all his drafts. Thompson has done his best work in the second round (Collins, Jennings, Nelson, Cobb, Lacy), but his late-round finds have been mediocre at best. Is this purely coincidence?
Most GMs like as many bites at the apple as they can get, because a certain percentage of failure is a given. But you're short-changing both men, in my view. Wayne Simmons, Aaron Taylor, Craig Newsome, Ross Verba, Vonnie Holliday and Bubba Franks were all first-round picks of Wolf's who weren't slouches by any stretch. Hall of Famers? No, but solid picks. Johnny Jolly, Desmond Bishop, Mason Crosby, Matt Flynn and James Starks were all taken in the sixth or seventh round by Thompson. I don't get caught up in the round taken as much as how many players a total draft produces. Otherwise you scratch your head a bit in assessing a specific GM's track record. One view is that Donald Driver was a great "find" in the seventh round. Another is that Wolf drafted 11 other players in 1999 before he "found" Driver with the 213th overall pick. You follow?
Richard from Ponte Vedra Beach, FL
Hi Vic, I was wondering if you got an impression of Ra'Shede Hageman (DT Minnesota) at the Senior Bowl practices. He seems like he would make a good bookend to Datone Jones. Any thoughts? Thanks.
You'll have to hold off on the specific prospect questions until Vic gets back. He went to the Senior Bowl and had multiple conversations with Tony Pauline. I did not, and I won't insult y'all by throwing some comments out there about a player that anyone could find with a Google search. I won't be a fake schmuck, or a fake Vic for that matter. That's not my style. Thanks for understanding.
Tyler from Menomonee Falls, WI
Have you ever had to participate in "Media Day" as it is these days? Hearing about the circus it's become, I can't say I blame Marshawn Lynch for avoiding it for as long as possible.
I was there three years ago, and circus is an apt word choice. I think Lynch should uphold his responsibility to the media, and Taylor from Sheboygan, WI, brought up the PFWA's statement about Lynch's participation, such as it was, while Doug from Pewaukee, WI, mentioned an earlier Lynch fine on hold. I think the PFWA is simply doing its due diligence there to protect its access and prevent Lynch's behavior from becoming a habit with future players in future years. But in the bigger picture that particular event to me has devolved into meaninglessness because so many stories about "Media Day" are about "Media Day," not about the game or the players. It's become media covering media, and I've never been a big fan of that.
Mike, out of curiosity, what would happen if a player was fined by the league, and he didn't pay it for some reason or another? Does he get suspended?
I don't think he has a choice. I would imagine the money is automatically docked from his next paycheck. That's what happens when Vic fines me.