Hogue from Washington, DC
In last year's Colts game, Belichick ran up the score and had Gronkowski blocking PATs, which was when he broke his arm. I don't need that sort of aggressiveness.
The worst thing you can do to an opponent is beat them. Isn't that enough?
John from Warren Township, NJ
Can you please explain the new crown of the helmet rule?
If you're running with the ball and a defender drops his head to ram it into your ribs, you have to let him. At least that's the way I interpret the new rule.
Vic, yesterday you commented about the running back competition in training camp saying the best men will play. I definitely agree with that, but considering the talent we've brought in and the holdovers such as Harris and Green, do you believe James Starks has a legitimate shot to make the opening roster?
That's an offseason question. The offseason is over and training camp has begun. All we have to do is watch as the answer to your question is acted out each day. Yeah, I think he has a legitimate shot to not only make the team but to be the Packers' featured runner. Starks might have the best-looking physique of all the running backs on the team. He's got the goods. Let's see if he can bring his ingredients to a boil. This is the fun part.
I've learned from reading this column to trust your gut. You're the last of a dying breed. You make predictions without outright saying them. The whole community here knew your 2011 Packers-Giants pick without you saying it. In the same way, I can tell your gut tells you this team has every chance of going all the way this year.
You see right through me. If this team gets its running game cranked up, look out.
Kathleen from West Allis, WI
We are coming to a game in a few weeks and my husband wonders if he can bring his can into the game for walking.
Why not? I'm bringing my can to the game.
Vic, love the article; don't ever stop. My question is about the eventual two new teams in LA. Do you think the pool of teams to relocate will be limited in an effort to preserve the existing divisions, or do you see new rivalries in the future?
I think one day the music will stop and whatever team is left without a chair will go to Los Angeles. It'll probably happen twice.
Why is it every time I get on the Packers web site it seems there are a couple of articles on the 49ers or their quarterback? Isn't it time to move on, getting the defense taken care of? Just a waste of ink.
We don't use ink, Don. I'm not a high tech kind of guy, but I think there must be a bunch of lights inside the screen, or maybe it's like Etch-A-Sketch that makes the words appear. I know it's not ink because if I rub my fingers on the computer screen, they don't get dirty. I agree with you, though, that it's time to move on, but I also don't think we're going to do that. The 49ers and their quarterback are in the Packers' fans heads and the questions about the 49ers, their quarterback and the season opener just keep pouring in. In fact, as the opener nears, I think it's going to get worse. Here's something I noticed while looking at the schedule recently. When the Packers play in San Francisco, it will have been exactly one year since the first meeting between the two teams last season, which was on Sept. 9. Three times in a year. That's a lot.
Vic, Ted Thompson seems like a guy who keeps a very low profile and keeps everything close to the vest. Do you ever get a chance to sit down with him and discuss the team, his philosophy, the future or football in general?
Ted considers all of that to be proprietary information, but I don't think I need him to tell me how he feels about those things because I believe I know what his answers would be. His philosophy is based on drafting talented and coachable young players and then developing their talent fully within a positive, patient, committed and measured teaching system, and that's a philosophy you can apply to his team, its future and football in general. He's one of the most private men I've ever covered, but I feel as though I know him well, and it's because I share his philosophy. Nothing beats a steady flow of young talent. I think he would agree with that statement.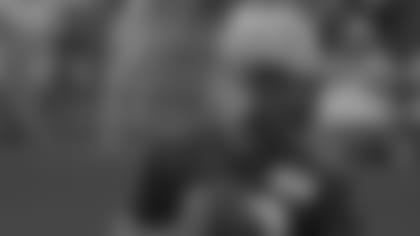 Vic, you're a man who speaks in absolutes and you absolutely stated that no team will win the Super Bowl without having "The Man" at quarterback. Would you please provide a list of "The Men"?
I can tell you that the list of quarterbacks that qualify for status as "The Man" include Tom Brady, Peyton Manning, Aaron Rodgers, Ben Roethlisberger, Eli Manning, Drew Brees and Joe Flacco. I know that to be true because they are the winning quarterbacks in all of the Super Bowls since the season before the major point of emphasis on the chuck rule, at which point I feel you could no longer win a Super Bowl without "The Man."
Love and read your column every day. Besides the Packers, I'm also a big Iowa Hawkeye fan. So I've been watching Micah Hyde for the last few years. What are your thoughts on this kid?
The media was only permitted to view one practice a week during OTAs, so I've only seen him a handful of times and I have no real feel for him, yet. I'll get one now because I'll be seeing him every day during training camp. I can tell you Tony Pauline loves him. Tony thinks Hyde could be one of the steals of the draft.
Vic, David's comment about rewarding your defense reminded me of a story you told. The defense had put the ball back into the offense's hands and the quarterback lines up to go for the score with the game well in hand, but the coach ran onto the field screaming for them to just take a knee.
It was Bum Phillips and Ted Thompson no doubt remembers the game. It was one of those fourth-and-long situations from your one-yard line with a minute to play. You have no choice but to go for it, and the Steelers didn't make it, which meant the Oilers took possession near the Steelers goal line. While the Oilers were celebrating on the sideline, their offense came out of the huddle in play formation, and Bum ran onto the field screaming, "No, no, no." Dan Pastorini then took the snap from center and knelt with the ball. It's one of those poignant moments I've witnessed that I treasure because it's a moment of genuine respect and sportsmanship offered to an esteemed opponent against whom a lot of big games were played. "Why did you go for two? Because I couldn't go for three" is fun at the right time, but professionalism is the right play all the time.
Eric from Ocean Springs, MS
I read that we added three players to the PUP list yesterday and my first thought was here we go again with the injuries. Have the Packers had to deal with more injuries the last few years than other teams or does it just seem that way because I pay a lot more attention to them as a team than the rest of the league?
It just seems that way because your focus is on the Packers. Injuries are a fact of life with which every team in the league must deal, and it's a fact that seems to especially ring true on the offensive line. That's why teams are so desperate to stock themselves with big guys. The Packers have had their share of injuries roster wide, but the truth of the matter is that you really don't have an injury problem until your quarterback gets injured, and that's where the Packers have been very fortunate. When "The Man" goes down, you've got problems.
Greg from New Britain, CT
How come we don't see more defensive ends transfer to inside linebacker rather than to outside linebacker?
The kinds of defensive ends that would be candidates to move to linebacker are usually taller, leaner pass-rush types, and that's a body type that fits better at outside linebacker than inside linebacker. Inside linebackers in a 3-4 aren't pass rushers, they're run-stuffers. They have to be able to take on and get off blocks, and that charge lends itself to shorter, thicker guys. It's easier for a blocker to get to the legs of a tall, lean guy than it is to get leverage on a short, squat guy. Stopping the run is about pad level. Rushing the passer is about having the length to keep blockers from getting their hands to your body, and long guys usually have long arms. Inside guys, pad level; outside guys, length. Of course, there are always exceptions. Chad Brown had length and was an outstanding pass rusher as well as a run defender as an inside linebacker, and he was moved to defensive end in Seattle, but he is the exception to the stereotypes.
David from Maineville, OH
When Coach McCarthy said the running game needs to improve at the second level, is he referring to the running backs or the offensive line?
I think he's referring to the running backs. Once the offensive line has gotten the backs past the line of scrimmage and into the secondary, it's up to them to make people miss. If that's what he's saying, then I couldn't agree more. Good backs make people miss. Good backs break tackles. Good backs show what they have in the open field. That's where the yards per carry shoot up and, frankly, I haven't seen enough of that in the two years I've covered the Packers. In my opinion, the offensive line has been blamed for too much. This year, I think we're going to see some wiggle in the open field. I think we're going to see guys break tackles and make people miss. I think the bar is going to be raised.
Jerry from Wilmington, NC
Vic, I sense the Packers don't receive a lot of national coverage during training camp. Is this due to the Packers being in a town that's difficult for media travel?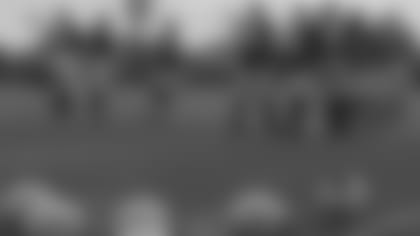 That's not it. In fact, this is a good place for national media to migrate during training camp because the airport is only a few miles from camp. Controversy, not geography, is what attracts the national media. If your team has issues, your team will get attention. I can remember the Packers having issues a few years ago, and I can remember a ridiculous amount of national coverage being focused on the Packers. This team doesn't have a lot of issues. It doesn't have an RG3 coming off knee reconstruction. It doesn't have a Tim Tebow and the mania that continues to accompany his career. It doesn't have a player in jail or a quotable owner or a new coach installing a college offense. The Packers are about consistency and stability and those are not qualities that attract national media coverage. With that, I'm on my way to practice. Welcome, everybody, to training camp.