Cliff Christl started gathering oral histories with former Packers and others associated with the team in 2000 and will continue to gather them as Packers historian. Excerpts from those interviews will be periodically posted at *www.packers.com*
Fifty years ago, Chuck Mercein was the unsung hero of the Packers' last-second victory over the Dallas Cowboys in the Ice Bowl. Mercein started at fullback, although he didn't join the Packers until the ninth game of the season, and accounted for 34 of 68 yards on their game-winning drive. Selected by the New York Giants in the third round of the 1965 NFL Draft, Mercein was cut by the Giants on Oct. 23, 1967, and signed as a free agent by the Packers on Nov. 9, 1967. Before coming to Green Bay, Mercein played for a semipro team and was set to join the taxi squad in Washington. When he spurned Washington, it left coach Otto Graham fuming over Lombardi's actions. "Lombardi did not wait to see about our plans for Mercein," said Graham. "He went ahead and did it. He did not keep his word." Lombardi contacted Mercein immediately after the Packers lost to the Baltimore Colts and also lost both of their starting backs, Elijah Pitts and Jim Grabowski, to injury. Born in Milwaukee, Mercein moved to the Chicago area in the fifth grade. He returned to the Packers in 1968, was waived by them in early November 1969 and signed to Washington's taxi squad by Lombardi. Mercein finished his career with the New York Jets in 1970.
On being drafted by the Giants: "They called me. I said, 'Why would you want me, you just took Tucker Fredrickson in the first round? He's a fullback. I was supposedly going to be the first pick of the Buffalo Bills to replace Cookie Gilchrist, an aging fullback. At any rate, I asked that question and Mr. (Wellington) Mara said, 'We expect to play Tucker at halfback and you at fullback.' So I said, 'I understand now.' And then he said, 'Where are you on the money angle? I know you're being looked at by somebody in the AFL.' I said, 'Yeah, I'm supposedly the first pick of the Bills.' It didn't turn out that I was because I signed with the Giants before the (AFL) draft. At any rate, I said, 'I'm at three years on a no-cut and I'm over $100,000 on the package.' Mr. Mara said, 'No problem. We can compete with that.' Early on in that draft, the seventh or eighth pick was the Detroit Lions and Bill Ford called me and wanted me to replace a guy named Nick Pietrosante, who was getting older, too. Anyway, he didn't want to compete with that money from the AFL. So I told him not to draft me."
On his rookie year with the Giants: "I went to the College All-Star Game after graduating from Yale and had a really good game. Scored a touchdown and kicked a field goal or extra point or whatever. Then I came to the Giants' camp and found myself right behind the No. 1 pick in the league, which was Tucker. So I was misled, not by Mr. Mara, but by Allie Sherman, who had misled Mr. Mara. At any rate, that didn't start the relationship very well with Allie Sherman. I was also somewhat injured that year with a groin pull. I didn't play much and Tucker did."
On his second year with the Giants: "(Fredrickson) got hurt and I played. I led the team in rushing in '66, even though I suffered some injuries at the end of the year and missed games."
On what led to him being cut by the Giants in 1967:"I come to camp ready to compete for the starting job again and I wasn't really in competition. They were definitely going to play the first guy. So I was unhappy. Then somebody was hurt in the last exhibition game and coach came to me and said, 'I've got to get a middle linebacker. I can put you through waivers because you're no-cut and your salary,' -- it was 25 grand a year -- 'is really high. No one will take you off waivers this close to the first game, but you'll have to stick around until I decide what to do with you or whatever.' I didn't want to do that."
On playing minor league or semipro ball at that point: "There was a team right where I lived, in the Atlantic Coast Football League, called the Westchester Bulls. I wanted to stay ready, stay in condition and game shape, and I went down there and played for two or three weeks. Sherman called me back up again. He wanted me to come up as a kicker. I got back on the team and missed a field goal. I hadn't been kicking since college and that wasn't what I wanted to do to begin with. So the whole thing went south again."
On his offers from Washington and Green Bay: "Now, I decided I can't play for the Giants anymore. I had no other choices. I didn't know anybody in the league except for the man who coached me in the All-Star Game, Otto Graham. I called Coach Graham. I said, 'I'm available if you're interested.' So I went down to Washington, worked out for them and was about to sign when Coach Lombardi called on a Sunday night. Actually, Mr. Mara called me and said, 'Have you signed?' He was aware that I was with Washington and said, 'Have you signed with Washington?' I said, 'No sir.' He said, 'Well, I'm on the phone with Coach Lombardi and he wants to talk to you.' The next call I got was Vince Lombardi. He said, 'If you haven't signed with those guys, I'd love for you to come up and play for us, and if you do, you'll help us win another championship. We just had two players injured. We really need you and think what you could bring us will be enough for us to win another championship.' I got off the phone and told my wife, 'Unpack the car. We're not going to Washington. We're going to the world champion Green Bay Packers.' So that's how I got to the Packers. From the very minute I got there, the team accepted me in a wonderful way. Coach was always demanding, but gave me fair treatment. As Henry Jordan said, 'He treated us all like dogs.' We were all treated pretty roughly, but it was fair. And that's what I wasn't treated like in New York."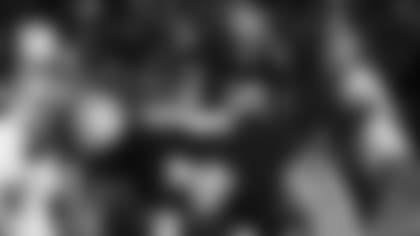 On his contract with the Packers: "Coach Lombardi simply picked up my existing contract for $25,000. In my subsequent years there I remained at that salary level since, believe it or not, it remained one of the highest salaries on the club. How times have changed, right?"
On making his first start ahead of Ben Wilson in the Western Conference championship against the Los Angeles Rams and then starting again in the Ice Bowl the next week: "I don't think Ben was hurt. I wasn't aware that he was hurt for either one. As a matter of fact, Ben played some in the Ice Bowl. He went in with Travis (Williams) for a couple of series."
On Williams being the offensive star of the victory over the Rams with 88 yards rushing, including a momentum-turning 46-yard touchdown: "He was unbelievable. And we were running in the same backfield. You'd make a block and this guy would be through the crease, and he'd be gone. It was like he was in another gear."
On Bart Starr's game-winning sneak in the Ice Bowl: "We didn't have many short-yardage plays. We ran dive plays and we ran that wedge play, which was supposed to be to me: 31 Wedge. We didn't even have a quarterback sneak in the repertoire. Bart Starr never ran quarterback sneaks. I don't remember him running another sneak in the whole time I was there. At any rate, when (Starr) went over there (to the sideline) and told (Lombardi) he thought we could get in with the wedge, I think he said, 'Rather than risk any kind of muff…' We had just had a nearly disastrous play before. The dive to Donny (Anderson), the second one, he slipped on the ice and was almost prone to the ground when he took the handoff. He was maybe two feet off the ground. It was a very scary thing."
On Lombardi's decision to run for the TD with 16 seconds remaining and no timeouts: "I think he was a gambler in a way. Most coaches probably would have kicked a field goal and taken overtime. He didn't even think about it. In his mind, if we couldn't gain a half-yard, we didn't deserve it."
On Starr's actual play-call in the huddle: "It was: 'Brown right, 31 wedge.' Three back to the one hole. Three back was the fullback's designated number. The one hole was between the center and right guard. It was apex blocking: Double-team. It was a double-team on the guy over the gap, in the hole. That was an important thing. It wasn't only a Jerry Kramer block. It was both people blocking: Ken Bowman and Jerry. If you look at the films, Jerry got a tremendous, tremendous jump. He got into Jethro Pugh real good and drove him pretty good. But Ken finished it off. It was a double effort. Meanwhile, I took off, thinking I was going to get the ball. Had a good takeoff. Didn't slip. It wasn't like today's NFL. Running backs lined up about three-and-a-half yards from the line of scrimmage, not five, six, seven or whatever it is. So I was practically there in two steps. I'm almost in the hole when I realize I'm not going to get the ball, (Starr's) keeping it. So the next thing I thought, 'Pull up. Don't push him into the end zone or assist him, which was a penalty.' I couldn't stop. When you're on ice, you're not going to stop on a dime. So that was when I threw my hands up in the air to kind of indicate to the officials, if they thought I was trying to push him in, that I didn't have anything to do with it.'"
On whether anybody knew Starr was going to keep the ball: "Jerry (Kramer) sometimes will tell you, he knew. I don't know. I was in the huddle and I didn't know."
On the first-down trap play on Hall of Fame defensive tackle Bob Lilly with 1:11 left where Mercein gained 8 yards to the Dallas 3: "That was a huge play. That was called a give-play or some people call it a sucker-play. It was an influence play. What that means was on a sweep when we ran from the brown formation, the fullback lined up directly behind the quarterback; as opposed to the red formation, where the fullback and halfback were split equal distance from the quarterback. Anyway, in the classic Green Bay sweep, the two guards pull, the fullback dives up the middle, the quarterback fakes a handoff to him and the fullback's job is to replace the left guard and block the defensive tackle. Bob Lilly, we knew, was such a great pursuer and intelligent player, he'd take the influence of the guard pulling and go down the line with him. During the game we tried the (Brown Right 48 Sweep) a couple times and the only way to get Lilly was to practically clip him. So the play (Brown Right 54 Give) was there if they just gave me the ball and nobody blocked Lilly. (Brown Right 54 Give) is actually a fake sweep. Lilly took himself out of the play by following the left guard down the line of scrimmage. He was influenced by Gillie (Gale Gillingham) pulling to the right. I took the ball and ran right up the middle. Bob Skoronski, by the way, should get a lot of credit because he had to seal the right defensive end. He seals (George) Andrie real nicely. So I had a nice hole. I think their middle linebacker attempted to tackle me, but wasn't successful. I think if I could have cut – I couldn't cut because of the ice – Forrest Gregg had gone downfield to block somebody and I think I could have scored."
So Starr saved that play until the final minute? "That's right. Bart says it was the best call he ever made in his career."
On how unusual it would be for a quarterback to save a play like that until the last minute of a close game: "Very unusual. Very heads up. Very smart. That's not going to work more than once. If that had worked once early in the game, from thereon, they would have been very aware when that guard pulled. So it was just a great call."
On his 19-yard pass reception on the play before the trap: "It was in the left flat. It was unusual in that I called it myself. We didn't talk in the huddle. Bart Starr was like Coach Lombardi on the field. You wouldn't talk back or suggest something to him. But I thought it was important to tell him that I'm open in the left flat if you need me. The two linebackers – (Dave) Edwards on that side and (Chuck) Howley on the other side – were taking straight drops, almost like dropping into the hook zone. They weren't paying attention to the two backs. Donny (Anderson) had a couple nice catches, too, going to his right. So I knew I could make that play if I got the ball. And, sure enough, (Starr) dumped it off to me and I made a 19-yard catch."
On when he noticed the linebackers starting to take straight drops: "I noticed it particularly in the last drive. It was almost as though they were playing a prevent defense and wanted to have everything caught in front of them. Normally, they'd pick you up if you flared. They'd flare with you. We ran a straight flare. The first thing you check as a back is if they're blitzing. They weren't blitzing, of course. I didn't have to check very much before I started floating out to the left and was wide open."
On his 7-yard run on the second play of the final drive: "That got me all juiced. That was a first-down run (actually second down), and it was right at our bench and right at Lombardi. He was all excited. He said, 'That a boy Chuck. Way to go.' It just really picked my spirits up and made me feel good, like I was contributing."
On Anderson's three catches for 27 yards on the final drive and whether the Dallas linebackers were dropping straight back on his side, as well: "I thought so, yeah. In the films, if you'd look, Donny has pretty good running room when he catches that pass. Both of them were like circle patterns."
So the Cowboys had gone into a prevent defense? "I think so. They may not want to say that. But they were taking straight drops, almost like a centerfielder who tries to keep everything in front of him. They weren't covering us, (the) backs."
On Anderson's 9-yard loss on the fourth play of the drive, putting the Packers in a second-and-19 hole:"That was my bad. There's your Green Bay sweep from the red formation or split-back formation. Now, the backs are lined up equal distance from the quarterback kind of between the guards and tackles, almost more behind the tackles. Bart turns and hands the ball to Donny, and the fullback's responsibility is to block the defensive end. The fullback is on the strong side and Anderson is coming behind me. It's a tough block and (Willie) Townes takes an inside rush. I wasn't expecting it. Normally the defensive end would try to swing it out. So I kind of ran to his outside shoulder and he kind of ran inside of me. Whether he read something, I don't know. But he took an inside move. Maybe on a better field, I could have made a better adjustment. But I only grazed him with my left shoulder. There's no excuse for missing that block."
On his memories of the 13-below weather and minus-46 wind chill: "Have I ever been so cold? Never. Growing up in Milwaukee, I was used to pretty cold weather. I remember it being well below zero and still going ice skating and still walking to school and stuff like that. But never can I recall it being 13 below or whatever and keep getting colder."
On when he first realized exactly how cold it was going to be:"When I woke up. The clock radio went off and I was sort of in a half-stupor, half-asleep, half-awake; I heard it was something like 15, 16 below out at Austin Straubel Field. I thought I misunderstood, so I actually called out there. I said, 'What was that again.' They said, 'It's below-zero and it's going to get much colder.' This was probably 7 o'clock in the morning, 7:30, because I was going to get up and go to Mass, which I did do. I couldn't believe how freezing it was. And it was probably colder after Mass than before. And it was colder when we went out to warm-up than it was before. It never got any better. It just kept getting colder and colder. Once you're an ice cube, it's hard to make an ice cube much colder than it is."
On his reaction to the weatherman confirming the temperature: "I was just shocked. The day before was an absolutely beautiful day. The sun was shining. There was blue sky. Maybe 30, 35. Really nice day for Dec. 30. I hadn't listened to any kind of weather report. I didn't know an Arctic front was coming. But, sure enough, it had arrived. Some of the players didn't even think we'd play the game. Willie Wood, another warm-weather guy, was saying, 'They shouldn't play this game. (Commissioner Pete) Rozelle is going to cancel it.' People were going, 'Yeah, we can't play this game.' Sure enough, we did. But it certainly was more detrimental to the Cowboys than us. I think they were just awestruck."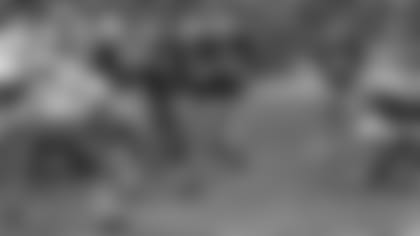 On his basis for saying that:"I think we had more tolerance than Dallas by a long shot. Our blood was thicker, I'm sure. They were from a warm weather site and a lot of their players were from the South. Bob Hayes, for example, the world's fastest human, was from Florida A&M and went to Dallas. He probably never played in weather 20-above zero. He played the whole game with his hands in his pants unless he was the hot receiver. Then he took them out. So it was easy to cover him, right?"
On how much the weather affected the Packers' offense when the Cowboys scored 17 straight points: "It got more and more difficult to do any (darn) thing. So that had a big bearing on things. I think the weather had a lot to do with the fact that we were ineffective. The Cowboys, on the other hand, had that one big play: Dan Reeves to Lance Rentzel. But besides that, I don't know how much they did either. There wasn't much offense in the second half."
On Wilson starting at fullback in Super Bowl II and not getting the chance to play much:"That was very weird. Coach was somewhat of a hunch player. Maybe he had a hunch I'd play well in those cold games. Whatever, down in Miami, five minutes before the game – I had been taking reps with the first string the whole time we were there – we came off the field from warm-ups and he came up to me and said, 'I'm watching you guys warm up and Ben looks like he's really frisky out there. He likes the hot weather. He's from USC. I think he has fresh legs.' I was little banged up from the Ice Bowl, but not banged up enough not to play. He said, 'I'm going with a hunch and I'm going to start Ben.' It was the most disappointing thing in my life, especially after the two games I just had. But, you know, what he did wasn't wrong. Ben had a good game. It was a huge disappointment not to play in the Super Bowl except for a token appearance. I was devastated by that event. But the fact of the matter was, in the historical perspective, it didn't matter too much because that game was pretty much anti-climactic to the Ice Bowl anyway. Nobody really remembers it. It was the second Super Bowl, but it wasn't a real exciting game."
On how things changed in 1968 when Phil Bengtson replaced Lombardi as coach: "Very dramatically different. Bengtson was a good defensive coordinator. But he was the anti-Lombardi. He was the antithesis of Lombardi's fire, oratory skills, the strength he exhibited. Phil was calm, quiet, reserved. That was such a contrast, it took one back. Then Coach Lombardi was still hovering around the scene. He was still the general manager. That was kind of the specter. Like, (Lombardi) was always back there, but never saying anything, not wanting to impinge on his new coach. But he was still noticeably there. Nobody probably could have filled his shoes. It didn't work. And it didn't work in '69, either, after Coach left."
On Tom McCormick, his backfield coach in 1967 and '68: "Vince Lombardi coached the offense and coached the backs and coached the quarterbacks. So I don't think it made a damn difference who was backfield coach (McCormick) didn't say much. He was like a little pep guy sometimes. Kind of like, 'Come on guys.' That kind of thing. He didn't do much coaching, no. (Lombardi) was the personification of the great leader, the great general. It didn't really matter who his subordinates were."
On being one of four kickers Bengtson used in'68: "I had kicked in college. I held all the records at Yale. I kicked off, kicked extra points, field goals. But I wanted to be a player. I kind of fought being a kicker. So I hadn't practiced. I had tried to stay away from it."
On what led to him being cut during the season in 1969: "Toward the end of the season, it wasn't working out anyway. But it was an unfortunate situation. I had gone with a teammate of mine, Phil Vandersea – his brother was coming in from Massachusetts and we picked him up at the airport and went out for a drink. We went to this place called My Brother's Place. A lot of players went there. I don't know what happened. But all of a sudden there were flashing lights, police cars around the place and guys started heading for the exits. I just sat there, wanted to finish my drink and didn't think I was doing anything wrong. It was into the season, no curfew or anything. But in walks the coach. In walks Bengtson. He says, 'Well, I'm surprised to see you here.' I said, 'Really. Why? What was I doing wrong?' Anyway, his reason for being out, looking about was that (one of the player's) wives had called coach Bengtson – it was a Thursday night, as I recall – and said, 'Why isn't my husband home?' Coach Bengtson said, 'I don't know what you're talking about?' (The) wife apparently said, 'Isn't there a meeting tonight?' We hadn't had a meeting on Thursday nights since training camp. Apparently, (the player) was out every Thursday night and told his wife he was at a meeting. The way the story goes, Phil said, 'We haven't had any meetings on Thursday night since camp.' She got awful upset and said something to the effect, 'I'm going to kill him or shoot him or something.' So Bengtson was out looking for him. He needed him to play. Instead of (the other player), he found me and got all (upset). The next day, he called me in and fined me like $750, which was a lot of money back then, like a whole game check. That week, we went to play the Steelers and right before the game, I'm all dressed and ready to go out, Bart was having a tough time throwing and they had to activate another quarterback. Bengtson came up and said, 'We're going to put you on waivers.' I think it had some repercussion from the event that was just over."
On rejoining Lombardi in Washington: "Even though he hadn't played me in the Super Bowl, he was a very loyal person. I had seen him the summer before in New York at Winged Foot Golf Club where I belong. He was a non-resident member. He said, 'How would you like to come play fullback in Washington for me?' I said, 'I'd love to.' He said, 'The only problem is they aren't letting me trade for players from my old team, but if you ever get free, give me a call.' So I called Coach Lombardi (after getting cut) and he said, 'Come right in.' I went right to the Redskins. There were only four games left in the season and he paid me the rest of my salary, but you could use only a certain amount of moves from the taxi squad and he had only one or two left. He said, 'I need them because my defense is hurting more than my backfield. But if you don't get activated, you'll still get all your paychecks and next year, we'll start over in the spring.' So I practiced with the team for those four weeks. The next summer, we went to training camp and he was very, very sick and died within weeks. The next regime up was Bill Austin and he let everybody go who had been with Lombardi. That was me, Bob Long, Tom Brown I think, and maybe one or two others."
Mercein, 73, is retired and lives in White Plains, N.Y. The excerpts above were taken from interviews conducted in 2007 and last week.