Cliff Christl started gathering oral histories with former Packers and others associated with the team in 2000 and will continue to gather them as Packers historian. Excerpts from those interviews will be periodically posted at www.packers.com
Dan Orlich, who stood 6-foot-5 and weighed 215 pounds, played end for the Packers from 1949-51. Once unlimited free substitution was restored in 1950, Orlich settled in as a defensive end after also playing offensive end in 1949. Orlich didn't miss a game in three seasons with the Packers and played a total of 36. The Packers selected him in the eighth round of the 1949 NFL Draft. Orlich had played at the University of Nevada, along with quarterback Stan Heath, the Packers' No. 1 pick and fifth overall selection that year. As a rookie, Orlich played for Curly Lambeau and is the last surviving player from that era. In August 1951, the Packers traded Orlich to Cleveland on a look-see basis for rookie guard Walt Michaels. A month later, the Packers reacquired Orlich from the Browns in a five-player trade. In exchange for the rights to defensive tackle Bob Gain, their No. 1 draft pick who had signed in Canada, the Packers received four players. Orlich retired before the 1952 season.
On staying at Rockwood Lodge in 1949: "It was fantastic. It was stuck out there, gorgeous, castle-like place. Large playing fields. Nice accommodations. You were secluded. You were away from everything. But there weren't very many players staying there. Larry Olsonoski. (Don) Wells, Ed Neal. Maybe a half-dozen or more. Quite a few of the other guys were married. They stayed downtown. I was single at that time."
On playing in old City Stadium:"I remember December was colder than a well digger's butt. I remember playing the 49ers there (in 1950). It was cold. I'm from northern Minnesota. It shouldn't have bothered me, but it did. Practicing, it was cold, too. You could almost bet sometime in November that old north wind would hit and it would drop 20 degrees in just a few seconds."
On playing for Curly Lambeau: "I really liked Curly. He was a real gentleman. He was a no-nonsense guy. He wouldn't put up with anything. And he absolutely played no favorites. I thought he was a little behind the times. The T-formation was in, modern football was on its way in. He kind of clung to the old, old rough style. Now that I've been out of it, I don't think Curly was much of a disciplinarian. He was no Paul Brown. He didn't really demand that much of his players."
On how Lambeau learned about him before the draft: "Lambeau came out to Nevada to see Stan Heath and somebody told him to take a look at Orlich. I played as a freshman at Northwestern, then went into the Marines and played at Penn State in the Marines' trainee program, and then went back to Northwestern in 1946. I played at Nevada in '47 and '48."
On whether the players were surprised by Lambeau's departure in February 1950 to become coach of the Chicago Cardinals: "I don't think any of us really knew what was going on in the front office."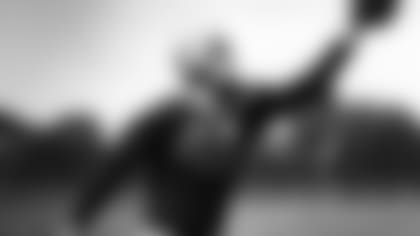 On Lambeau's assistant coaches: Charley Brock, Bob Snyder and Tom Stidham: "I didn't particularly care for Tom. I thought he was sort of aloof. Charley was an ex-player and knew the problems. Snyder was a nice guy. I just didn't care for Stidham. But I didn't have that much to do with him."
On why Heath, his former college teammate, was such a bust in the pros: "In my humble opinion, he got too wealthy a contract for those days. Let's face it, the Packers were not a wealthy team. They just couldn't afford him. I think some of the other players resented it. I think (Heath) got $15,000 per year for five years. He had an excellent arm and he could play defense as well as offense. He was an excellent defensive back, a safetyman. Stan was one hell of a football player. I mean he was a hard-nosed player. He could tackle like Ronnie Lott."
On the Packers' other quarterback problems and 2-10 record in '49:  "We didn't have too good a team. Indian Jack Jacobs was our quarterback and Jug Girard. We'd get in trouble and coach would say, 'OK, Stan get in there.' And he'd expect Stan to pull us out of the fire. And let's face it, that wasn't possible. (Heath) was a hell of a quarterback here at Nevada. He was nationally ranked. He had a great arm. He was not afraid to wing that ball, either."
On Jacobs: "My recollection was that Jack was one hell of a punter, but I don't remember what happened to him that year, if he got hurt or what. He was from Oklahoma. We called him Indian Jack. He was a good guy. But I was a rookie, very naïve. These were the old pros. So we didn't have a lot to do with them."
On Lambeau's defense in 1949: "We played Curly's crashing defense. It was a five-man line with two outside linebackers behind the ends. Our job (as ends) was to crash. Make sure nothing, nothing came through the middle. The linebackers were responsible for anything on the outside. But that was a disastrous defense. A little block in the middle. Boom! There was a hole with no linebackers. For one month in 1951, I went to the Browns. Paul Brown had movies and he asked me – this is kind of off-the-record – 'What the hell was that defense, that 5-4 that you guys played in 1949?' I said, 'I don't know. I'm a player.' I was a 225-pound end and that was big in those days. I said, 'That was my job to crash and not let anything up the middle.' He said, 'Yeah, but look at all the plays that went outside of you.' I said that was not my responsibility. All you had to do was whack that linebacker because an end is basically supposed to delay anything on the outside. It was a 5-4. We had two linebackers and two inside. That was a defense basically against running plays. You could easily tear it to pieces. It's tough for a line to completely close up a hole. All they have to do is double-team a guard or a tackle and there's the hole with no linebacker there. The defense also was vulnerable to the pass."
On whether he played both ways as a rookie: "I played mostly defensive end, but some offensive end, particularly inside the 20-yard line. Once in awhile the ends would split, but we were usually in tight. I alternated with Larry Craig at defensive end my first year."
On finishing 3-9 in 1950, Gene Ronzani's first season:"'A brand new coach. He brought in a new bunch of guys. It was just not a good season. I don't think anybody had too much desire to play for Ronzani. He was a former Chicago Bear. And he brought in (guard) Chuck Drulis, who had pretty much run out his string. (Assistants) Dick Plasman and Ray Nolting. Ray was a good guy, but he was a rounder. They'd pick up these guys like Steve Pritko and Paul Christman, just to kind of keep the season going. And we could see it was kind of an effort in futility. We beat the Bears in Green Bay and that kind of made the season."
On Ronzani: "I didn't think a lot of him. He would get up and talk. He'd look at the floor, look at the ceiling, look at the windows. He wouldn't look at you. I think he was very self-conscious."
On Dick Plasman, who coached the ends under Ronzani: "In my humble opinion, he was a horse's (butt). I think he looked down on us because he was a former Bear. He was one of the last pros to play without a helmet. I just didn't get along with him. He was a grouch. He never had a smile on his face. Very aloof. He had his pets. Abner Wimberly was one of his pets. (Plasman) just seemed to be apart from the rest of the team."
On Ronzani's defense:" We played a five- or six-man line."
On his playing time under Ronzani: "I played left defensive end while Abner Wimberly played the left and right side. So did Stretch Elliott. Everybody played. There was no such thing as a starter. One of our assignments as defensive ends was to prevent these guys from going out on passes as much as we could."
On fullback-kicker Ted Fritsch: "He was always jovial, always cheerful, always smiling. Greet you. I really liked Ted. He looked like he was maybe 5-8, 5-9. Roly-poly. He wasn't a speed demon. He reminded me of Pete Rose. That was the kind of effort he put in. He was kind of a team leader. He cheered us on. 'Let's get going.' Stuff like that."
On quarterback Tobin Rote, a rookie in 1950: "Tobin was my roommate. He was a good guy. I didn't particularly care how he treated his wife. His wife was there, but she didn't live with us. She stayed in a separate place because Tobin wanted to be with the guys. We had an apartment we rented."
On 32-year-old Paul Christman, who shared quarterback duties with Rote in 1950:"He was on his way out. You could see."
On Clayton Tonnemaker, the Packers' No. 1 draft pick in 1950 and a first-team United Press all-pro that year: "He was a hell of a linebacker. We don't know this as a fact. He played so well against the Bears in the first half; the second half, he was laid out cold. We were all of the opinion that George Halas did that on purpose. He was one of the finest linebackers that I've ever seen."
On Summerhays: "He was a hell of a linebacker. He played behind me and he would red-dog (blitz) and I would drop back in coverage. We were doing that in 1949 when not many other teams were."
On Bob Forte, who doubled as a halfback on offense and corner linebacker: "He was on the order of Ted Fritsch. He kept the team spirit up."
On lineman Dick Afflis, who later gained greater fame as pro wrestler Dick The Brusier:  "He was a bodybuilder. That was pretty much a no-no back in the '50s. He was built like a wedge. He was a little strange. He was a little egotistical. He was arrogant. But he was massive. He had a body on him like Charles Atlas."
On center-middle guard Ed Neal, a blacksmith by trade and the heaviest of his teammates: "He was about 300 pounds and had a big beer belly. He was the strongest man I've ever seen in my life. He'd put bottle caps in his fingers and just squeeze them. He was a character. He was not that good a football player, but he was very powerful. He played only two good games a year: both against the Chicago Bears. He hated (Pro Football Hall of Famer) Bulldog Turner."
On tackle Ed Ecker, who at 6-7, 270 was the tallest and second heaviest of the Packers in 1950 and '51:"Slow as a freight train. He was just big. He wasn't a very good football player."
On tackle Paul Lipscomb, who played from 1945-49 and had a reputation for probably being the dirtiest of the Packers: ""He wasn't very friendly. He thought he was one of those hotshot pros. When Ronzani came, he couldn't stand him. He asked to be traded. He just didn't like what he saw. He just said, 'This team isn't going anywhere, I want to get out of here.'"
On defensive back Rebel Steiner: "He weighed about 180 pounds and he played like he was 250. He was one of the toughest little guys I've ever seen in my life. He was mean as dog (crap). Rebel was one hell of a football player and he took crap from nobody. They couldn't have more aptly named him than Rebel. He was one guy you didn't want to mess with because he wasn't afraid of anything."
On what it was like playing in Green Bay those years: "There was that hotel on the main drag. The Astor. That used to be the hangout. There was a lot of beer drinking and carousing going on. I think that was typical of most teams back in those days. There was a nice room in the back. It was like a meeting room and all the guys would gather back there. That's where all the guys and their gals went. Everybody kind of soothed their wounds and drank a lot of beer. It was just a fun time. Nothing bad went on back there. It was just a fun place to gather after the game, evenings when practice was over."
On whether he lived at the Astor Hotel on Adams Street in 1950 and '51: "No. I had an aunt living in Eau Claire that had a friend in Green Bay and I rented a room from her, upstairs. But the single players all hung around downtown. We'd eat at the YWCA cafeteria. That's where I met my girlfriend. Ronzani was dating a gal, kind of a pretty gal. This girl I got to know was her close friend."
On why he retired following the 1951 season: "(Ronzani) was one of the main reasons I left. I wasn't happy those last two years. He'd never look a guy in the eye. I didn't think he was much of a coach and I don't think many guys on the team did either."
On what a week was like as a pro football player in Green Bay at the time: "We had Monday off. We did nothing but wind sprints Tuesday to get rid of all the booze, the hangovers. Then, Wednesday, Thursday, Friday, we'd have a hell of a practice. Saturday we were in sweat suits."
On train rides to the West Coast for games in Los Angeles and San Francisco: "The train would stop some place, then we'd make another stop in Wyoming and practice. All the people on the train would come out and watch us. Then we'd stop somewhere in the middle of Nevada and work out for 45 minutes. It was a lot of fun. No pads. Wind sprints and run some plays, but always in sweat suits. It seemed like we'd stop out in the middle of the damn desert. It was a scheduled 45-minute stop. People would get out and watch us, just have a ball. They didn't care if we were a little late."
On his salary: "I made $5,000 a year and got a 10% increase to $5,500 my last year."
On whether he ever missed a paycheck when the Packers nearly went broke in 1949: "No. But the players knew we were underpaid compared to other teams."
On holding training camp in Grand Rapids, Minn., in 1951: "That was a nice facility. I was born and raised just 35 miles from there. If I had free time, I'd go visit my parents."
On other players complaining about the mosquito problem: "In Minnesota, that's the state bird."
Orlich, 93, lives in Reno, Nev. In 1979, he was inducted into the national Trapshooting Hall of Fame. The excerpts above were taken from interviews conducted in 2002, 2003 and this week.