The regular writer of "Ask Vic," packers.com Editor Vic Ketchman, is on vacation. Staff Writer Mike Spofford is temporarily filling in to answer your "Ask Vic" questions. Vic will resume writing his daily column on Monday, Feb. 10.
Mike, would you mind going out back and giving the Legion of Boom tree a good shake? We could use some of that.
Good one. The deluge of comments coming in about the Seahawks' hitting, sure-tackling, speed, defenders flying downhill, swarming to the ball, etc., specify what every defense is after. I'm trying to decide where it starts. Does it start with speed? That's the innate component that can't be coached, and when you have speed at all levels on defense (line, LBs, DBs), that would lend itself to dictating more of the game, rather than reacting. Or does a defense that's always in position, doesn't miss a tackle and has really smart players just look faster than other defenses because it diagnoses quickly, stays a step ahead and doesn't make mistakes? I don't know the answer, other than to say that's what scouting is all about. You find the players with as many of those qualities as possible, and then play to their strengths.
What do you mean "how the league reacts to the way Seattle plays defense"? The biggest problem with "the way Seattle plays defense" is that they break the rules so often that the refs can't penalize them. Any new rules implemented by the league would be not only confusing, unnecessary, and excessive; but also ignored.
My apologies if that line quoted above wasn't clear. I was hurrying to finish the column and got sloppy. Several others responded similarly, so I should clarify. By "league" there, I was referring to other teams in the league, not the league office; how the rest of the league will proceed with personnel decisions and the like on the defensive side of the ball, given as so many have pointed out the copycat tendencies. In no way did I intend to advocate for more rules changes. Goodness no.
In your opinion, Mike or Vic, what did that game do to Peyton Manning's legacy?
Many, many folks wrote in about the legacy issue after Sunday's game. I don't know exactly how to define a player's legacy, but should Manning never win another Super Bowl, the fact that he only won one will always factor into those "greatest of all-time" rankings and discussions. It's inevitable. Same with Brett Favre. Championships are the deciding statistic for some, weighted differently by others. I do think part of Manning's legacy will be the way he changed plays at the line, an offshoot of how the top QBs from past eras called their own plays. Checks and adjustments at the line were made before Manning and will continue forever after, but he's been mentioned by many coaches for being the best at it, and he did it so demonstrably that he made fans recognize how big a part of today's game that is.
Mike, do you think the NFL will abolish cold-weather Super Bowl sites? They dodged a bullet; it's been snowing all day and supposed to get 6 to 8 inches. I feel for the Broncos fans trying to get home.
I don't think the league will tempt fate like that again, to also answer a question from Andy from Charlotte, NC. Even though personally I'd love to see a Super Bowl played in 6-8 inches of snow.
I was kind of disappointed to find out that Super Bowl L will be played at San Francisco's new stadium. I was hoping they'd go back to the L.A. Coliseum for the 50th anniversary of Super Bowl I. Anyway, do you think that a Green Bay/Kansas City rematch from Super Bowl I is a possibility for Super Bowl L? And what is your take on Super Bowl L and other future Super Bowl sites?
When I read your question, my immediate thought was I hope the NFL switches to the number 50 to replace the L in two years. Enough already. Also, the league has pretty consistently given new stadiums a chance to host a Super Bowl provided the metro area puts together the right kind of bid. So I expect it won't be long before Minneapolis will host a Super Bowl again in the Vikings' new stadium.
Carrington from Nassau, Bahamas
Mike, did anyone notice how good the AFC made the Broncos look this season? I am not saying Seattle didn't play outstanding, but that can't be the No. 1 offense I saw. Does this mean the NFC is on a far greater level than that of the AFC?
Several others (Matthew from Maffra, Australia; Jakub from Glogow, Poland; Ralph from Goose Creek, S.C.), asked about conference supremacy this season, too. I felt going into 2013 that the NFC was loaded, and by midseason I thought the AFC was almost inevitably headed to a Broncos-Patriots title game. Then I was wowed too much by Denver's defensive performance against Tom Brady and picked the Broncos to beat the Seahawks. Silly me. Overall, the NFC went 34-30 against the AFC this past regular season, so it wasn't overwhelming dominance, but I liked the look of the NFC playoff field better, one through six.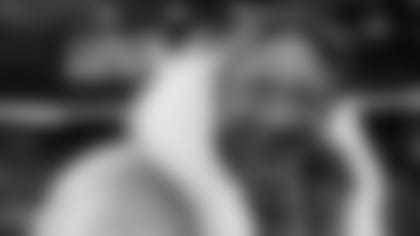 Joe Namath
Given all of the constant rule changes every year that seem to affect only the defense, and how hard it is to play defense (heck, as hard as it is to even make a tackle) in today's game, and considering the record-breaking offense the Seahawks faced Sunday night, is it fair to say we just witnessed the greatest defensive performance in Super Bowl history?
You make a reasonable argument, and you've possibly given Paul from Nashville, TN, an answer to his question about what the No. 1 defense "obliterating" (his word) the No. 1 offense means. I didn't realize this until I looked it up, but from the Joe Namath Jets in III to the first of the Steelers' four titles in IX, six of the seven Super Bowl winners held their opponent to seven points or less. That was before I ever watched football, but I find that amazing given the way the game is played now.
Is it safe to say the key to defense is to be able to apply consistent pressure while only rushing four? That's exactly what Seattle did and forced Manning to panic and make some bad throws that they were able to capitalize on. What are your thoughts?
No defense is better than one that can consistently get pressure on the QB without having to blitz. That's how the Giants have won two Super Bowls in this era, and lack of a consistent pass rush from a four-man front has been a problem in recent years for the Packers, as Doug from Alma Center, WI, pointed out. Never forget that football is a numbers game. There are five ineligible receivers on every pass play, plus one player holding the ball. Having to commit only four against those six and still disrupt the offense tilts the advantage to the defense.
Great job as always, Mike! Not trying to get too bogged down in all of the rules, but the Seattle challenge early confused me. Sure they still spotted Wilson short of the first down, but they did move the ball from the original spot. Why did this cost them a timeout? It seemed to me they won the challenge, but didn't get the first down.
Challenging the spot of the ball can only be made relative to a first down, therefore the only way to win the challenge is to get the first-down call changed. Yes, the spot of the ball changed, but the down didn't, so the Seahawks technically lost the challenge and, as a consequence, a timeout.
Vic, can you clear something up for me? On the first play of the game Sunday night, Manning was flagged for a false start. Isn't that a dead-ball foul that would have negated the safety?
The call was illegal motion, because Manning was behind the line of scrimmage but moving forward at the snap of the ball. A player not on the line of scrimmage can move forward, such as a running back motioning out of the backfield, but he can't be moving forward at the snap. That's not a dead-ball foul, however, so the Seahawks had the option of declining it.
We are looking good. One play away from beating San Francisco, who was one play away from beating Seattle, who won it all. Avoid the injury bug and we will win it all!
That's without a doubt the most positive spin I've seen yet on how the 2013 season ended. Steve from Alexandria, VA, is inclined to agree. Avoiding the injury bug would help, but more important, you have to make that one play. The Packers made all those plays in 2010, from Nick Collins' interception against the Bears in Week 17 to Aaron Rodgers' third-and-10 laser in the fourth quarter of the Super Bowl. The Packers must find and/or develop more players who can make those plays, particularly on defense. To dovetail off a question from Terry from Fond du Lac, WI, it can be those one or two key defensive stops that make the difference.
Denise from San Dimas, CA
If 579 defined last year's offseason, I think 2-5-1 might define this year's offseason. Clearly, Rodgers' importance to the success of this team can't be overestimated. But 2-5-1 also underscores (no pun intended) the need for a more complete roster with added depth. And if Super Bowl XLVIII taught us anything, it's that a team can win it all with a second-year quarterback who is still on a rookie salary. Will Super Bowl XLVIII influence the way teams dole out big money to a select few playmakers?
Rodgers' absence might have exposed some holes the Packers didn't know they had, or holes that are bigger than previously thought. But if you're suggesting, as Ryan from Oconto, WI, also seemed to, that teams might think twice about shelling out top dollar for a proven, successful quarterback in order to build a more deep and talented overall roster, I give a resounding no. A tad over a decade ago, everyone wondered how important the QB position was when Trent Dilfer and Brad Johnson won Super Bowls in a three-year span, but the next 10 QBs to win Super Bowls were named Brady, Roethlisberger, Manning (times two), Brees, Rodgers and Flacco. It's a QB-driven league and the QB is the biggest difference-maker on the field a large majority of the time. This Super Bowl showed a QB doesn't always have to be the star of a big game, but Russell Wilson is no slouch and as a second-year guy he's nowhere near his peak. It can take so long to get the right QB in place that teams will always be inclined to hang onto him than take their chances starting over at the most important position. That's not going to change. If the 49ers and Seahawks don't re-sign Colin Kaepernick and Wilson to big-money deals this year and next, respectively, I will stand corrected.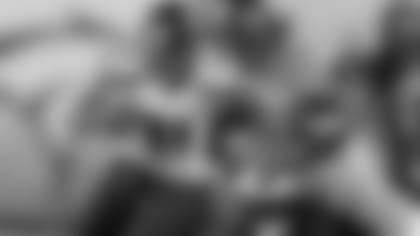 Seattle WR Percy Harvin
Where is the love for Lynch, Wilson and Harvin? I don't think this Super Bowl showed us that defense wins championships, I think it showed having a balanced team wins championships.
Isaiah from Stevens Point, WI, would prefer to say that defense most definitely can lose championships. I read a lot of Super Bowl-related emails to find a first mention of Percy Harvin (I saw yours, too, Dan from Chippewa Falls, WI), and I didn't want to neglect him because I think for the first time I ever heard analyst upon analyst talk about the "X" factor in a big game, the "X" factor actually was a factor, and that was Harvin. For all the talk about Seattle's defense, Harvin makes me wonder how much better Seattle's offense might be next season.
Mike, Vic always says that football fans don't embrace their history, and I agree. Monday morning the ESPN "analysts" all unanimously declared the Seahawks defense the best of all-time, and a poll of America showed the same. While I don't think they are a bad defense, I certainly don't think they are the best of all-time. Why do football fans and analysts not embrace the history of the NFL more and say whatever is in the here and now is bigger and better?
Because it makes them feel bigger and better about themselves and either the job they're doing or the football they're watching?
I've been asking this question for years. Why don't teams put someone at the goal post to try and block a long, or low, field goal try? Put one with best vertical reach and maybe he can swat one!
Because it's illegal, which I learned from readers in my mid-week chat this past season when I wondered the same thing after that 61-yard field goal by the Ravens helped out the Packers so nicely. A field goal cannot be blocked once it's on its way down, just like goaltending in basketball.
With the Seahawks winning the Super Bowl, this makes the 19th time out of the last 21 years the Super Bowl-winning coach has been with the team for five or fewer years. What is your take on this? Do longer-tenured coaches get stale and become less effective? Do their systems and tendencies become old? I would not trade McCarthy for any coach in the league, but the numbers indicate longer-tenured coaches do not win titles. Make me feel better about this.
I think what you're describing is indicative of how quickly a team can rebound from a downturn, and how difficult it is once a team gets on top to stay there. That's what draft positioning and the salary cap do, in tandem you might say. I don't read any more into it than that, and I'd caution against using Super Bowls as the be-all, end-all measuring stick. Seattle was 4-12 in 2008 and 5-11 in 2009 before John Schneider and Pete Carroll took over and still went 7-9 two straight years to start. On the flip side, the Packers have been to the playoffs five straight years and the Patriots have played in eight AFC title games in the Brady-Belichick era. I don't see anything stale about that.
Hi Vic (or Mike), the award for Never Say Never Moment of the year went to Aaron Rodgers and Randall Cobb, or just Rodgers? It seemed Aaron was the one called up to the podium and was holding the trophy. Also, I found it odd that Aaron seemed to call out Randall for running the wrong route? Or, was that all in good fun?
Yeah, they only called Rodgers up on the stage, but he immediately signaled for Cobb to join him. QBs and receivers have fun with that "wrong route" talk all the time. Cobb didn't run the route he was supposed to, which was to turn around at the first-down marker. But he made a route adjustment that's built into the offense, taking off down the field when the Bears safety was squatting at the marker. That's what the cliché "being on the same page" means. The QB and receiver need to read the defense, and react to it, the same way. Cobb may have run the "wrong route" based on the play call, but Rodgers also knew it was the right one based on the defense they saw.
DE Johnny Jolly
Allen from Zephyrhills, FL
Curiosity more than sour grapes, but why wasn't Johnny Jolly even on the ballot for Comeback Player of the Year?
There actually isn't a ballot for that or any of the other Associated Press awards (like Offensive Rookie of the Year, or MVP). The AP voters simply vote for their choice, and whoever gets the most votes wins. I'm not surprised Jolly didn't win, but 12 different players received votes for Comeback POY, and I was surprised to see Jolly didn't receive a single vote. The fall of the Packers run defense in the rankings and the fact that Jolly's season ended due to a neck injury in Week 15 didn't help his cause.
The "Offensive" and "Defensive" ROY awards are voted on by AP and are considered the NFL's official awards. The ROY award won by Chargers WR Keenan Allen was an NFL.com online fan vote sponsored by one of the league's marketing partners. I don't know why the NFL enjoys confusing fans like this. Actually I do know, but hope that helps.
Nick Collins Tweet: Who's looking for a top notch free safety. This kid is ready to dominate #2014 Possible comeback?
Sure sounds like he's interested in giving it a shot. Are the medical risks any different now, a few years later? I don't know. I'm just asking the question.