David from Jacksonville, FL
Having previously only followed Green Bay on a very limited basis, I now find myself checking "Ask Vic" every day, as you used to be our "Ask Vic". I always thought the angst and vitriol that came from the fans was due to multiple years of ineptitude and losing from the Jags. I now know it's a fan thing rather than a team thing, as the latest difficult times have shown for the Packers. Hey, GB fans, you've got a great team. Enjoy the fact that you have had some great years recently, and are sure to have many more.
It's a modern-day fan thing. It's what fans do. They rip the coaches, win or lose. Every coach in the league is on the hot seat. Mike McCarthy, Mike Tomlin and Tom Coughlin have all won Super Bowls, and they're all being ripped by the fans. Coughlin was run out of Jacksonville by the fans. How'd that work for you? Rip, rip, rip, and over the most minor of details. Why? I'm not sure. It must be fun. Maybe it's a means for releasing aggression. Maybe if a guy takes his aggression out on the coach, he won't take it out on his family. That would be a good thing. My inbox is a scary place after a loss. Even after a win, anger prevails, as evidenced by the Eddie Lacy play. If I could open my inbox for everyone to see, I think most fans would be alarmed. It's just nonsensical to get so worked up about a football game. Most of all, it makes no sense to accuse men who've proven their coaching acumen to all of a sudden have become incompetent. It especially makes no sense when you consider that, ultimately, 31 of the 32 coaches in the league have to lose.
So if it's players, not plays, is a coach like Belichick not actually an exceptional individual but a product of an exceptional player like Tom Brady?
You must be new to the column. When Drew Bledsoe was his quarterback, Bill Belichick was a 5-13 coach on his way to being fired. When Belichick made Tom Brady his quarterback, Belichick became a three-time Super Bowl winner. How many coaches and GMs in this league has Tom Brady made rich? Did they come off Belichick's tree, or did they come off Brady's tree? Be that as it may, Belichick is a great coach because he knew what to do with a great player.
Vic, I can't imagine the Redskins playing (or not playing for that matter) for a higher draft pick. That helps the Rams not them, right?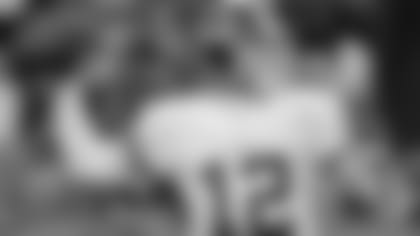 Redskins QB Kirk Cousins
It has nothing to do with the draft pick. I don't who started this play-for-the-pick stuff, but it's ridiculous. The Rams own the Redskins' pick, and even if they didn't, at 3-10 the Redskins would be naturally high enough in the order to draft whatever they need. The fans aren't seeing the big picture on this issue. It's not about the draft order or if the Redskins want to get a look at Kirk Cousins or even whether or not Cousins might be a better quarterback. This issue is that the Redskins benched their starting quarterback, not because he was injured but because they want to protect him from injury, and that is an outrage for a game that is built on the fundamental principle of competition. Dallas plays at Washington in Week 16. It's a game that could have a huge impact on the NFC East race, but the Redskins' starting quarterback won't be playing because the coach doesn't want him to get hurt. Yuk!
Larry from Mount Pleasant, SC
In your opinion, what percentage of the plays are actually changed at the line of scrimmage and what percentage are faked change of play?
Only the coach and quarterback know for sure what the answer to your question is, and they'll never reveal the answer. It goes to strategy and teams are vigilant about guarding strategy information. Even if the Eddie Lacy play was an audible, the coach isn't going to tell us. Once upon a time, teams weren't as guarded about that kind of information. I knew the Steelers' hot color was brown and I even knew what some of their audibles were, just from hearing players talk about them after the game when we asked them about a certain play that scored a touchdown or produced a big gain. Those days are over.
"Be aggressive" was number one in your "10 things" article. Did you mean purely in execution or also in play-calling?
I meant it in every way, playing and play-calling. I think Coach McCarthy might've experienced an epiphany on the sideline late in the first half of Sunday's game against Atlanta. I think he came to the realization that he had to create a sharper edge in his football team, especially as it pertained to his defense. The Packers were passive in the first half. That changed in the second half. Be that as it may, I will warn everyone again that attack football has its dangers. What if Harry Douglas doesn't drop the screen pass that was set up to break big against an all-out blitz? My response to that question is that I think the Packers have reached the point in their season that they're going to have to take chances. Tendency football wasn't working for the defense. It was too much about film study and not enough about go beat somebody.
If you were coaching the Bears, would you have gone with Cutler or stayed with McCown?
I would stay with McCown.
What if Shanahan isn't tanking it and honestly believes a healthy Kirk Cousins gives his team a better chance of winning over a battered RG3?
Then he should've made Cousins No. 1 on the team's depth chart. Perception is reality and the reality is that Mike Shanahan is benching his starting quarterback because he doesn't want him to get hurt. Any other perception is a rationalization.
Bob Ryan, Frank Deford, Thomas Boswell, Maury Brown; the list is extensive. What compels baseball romanticists to bash football?
They are defenders of what was our national pastime. They possess a degree of bitterness that America has dumped baseball for football. I've never felt the need to bash baseball and promote football, even though I'm a product of the generation of football writers that helped drive that shift in popularity. I played baseball all my young life. There was never a day in summer that my baseball glove didn't hang from the handle bars of my bicycle. I think it's a great game and I still love it today, but I never bought into the aristocracy that seems to exist among the old-guard baseball people. They have a kind of nose-in-the-air quality to them, and it turns me off. When I was a young reporter, baseball made me feel unwanted; football invited me to join the club and then delighted in my membership. Pete Rozelle did that. He was the man who created that welcome atmosphere and one of these days in the offseason I'll talk more about that.
Tom from Ulladulla, NSW Australia
Who is a bigger threat to the Packers defense, Murray or Romo?
If the Packers go back to playing the run as they did in November, DeMarco Murray will be the bigger threat. If you can't stop the run, you won't have to stop the pass.
I was looking up Coach McCarthy's career last night and apparently he started in the NFL as an offensive quality control assistant. What's that?
Among other duties, quality control guys do research projects. For example, they'll be asked to break down film on a future opponent to determine what that opponent's tendency is on a particular down and distance, or what plays the opponent has used in "Hail Mary" situations. It's much more sophisticated than that; I'm just using those as examples. Quality control jobs are great platforms for teaching young coaches about the inner workings of professional football.
Trevor from Sammamish, WA
Vic, give it to us plain; what are Rodgers' chances of playing football this Sunday?
It appears to me that he's taking steps toward playing, but his medical evaluation today will make the call. I get the strong sense that we're headed toward a drum roll moment at 12:25 p.m. today, when Coach McCarthy meets with the media.
Todd from Indianapolis, IN
Packers vs. Cowboys in a game that matters to both teams. What could be better?
These are the playoffs. At some point in the season, all teams get to where the Packers are; some get there a little sooner than others.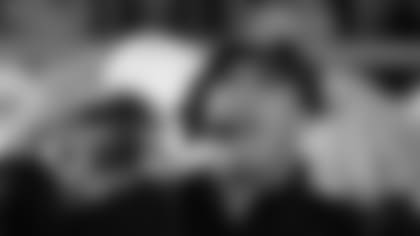 Penn State's Bill O'Brien
Laura from State College, PA
Vic, please don't take Bill O'Brien. He's just what the doctor ordered around here.
O'Brien will, sooner or later, leave for the NFL, and Al Golden will become Penn State's new coach. At that point, the restoration of Joe Paterno's reputation will begin.
Lawrence from Missoula, MT
So suppose we are 14-1 and the final regular-season game is meaningless, because no matter what happens we have homefield advantage locked up throughout the playoffs. We absolutely play all of our starters the entire game because to do anything else promotes a loser's mentality?
It's a problem; it goes to the integrity of the game and it's one of the reasons the league has gone to division-heavy scheduling late in the season. The league desperately wants to avoid the kind of rest-your-starters games you're describing. The difference is your scenario is unavoidable. The Redskins are creating it. I don't understand why so many fans want teams to quit, but as Chuck Noll was fond of saying, "I don't wanna get into that head." I am bitterly opposed to any kind of tanking for the pick or to not get hurt, etc. I accept it in situations such as you've presented, but I still don't like it. The 2011 season finale against the Lions, in my opinion, is an unfortunate blight on the Packers record book.
Is there any reason the Cowboys defense would game-plan for Flynn to play instead of Rodgers? Doesn't that imply Flynn can do something Rodgers can't?
They're different quarterbacks with different skill sets. If I'm game-planning for Flynn, I'm gonna rush. If I'm game-planning for Rodgers, I'm gonna cover. Mark from Amarillo, TX
Vic, is it possible the defense discovered another level of intensity, or regained it from the early part of the season?
That's the hope. It better be that way because this team cannot win down the stretch with the defense playing as it did in November.