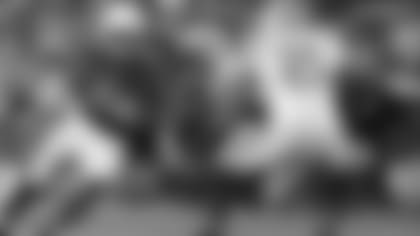 Hamlin Garland. Impressive. Just makes me want to go out and conquer something. I'm not afraid.
Do you fear the cold at the pump,
If you're a network executive looking for the biggest ratings weekend, which four teams are you rooting for this weekend?
Patriots, Steelers, Seahawks and Packers. The title games would be dream matchups. Steelers at Patriots would be a rematch of "Headsetgate," which would bring "Deflategate" back into focus, and Seahawks at Packers would be a rematch of "Fail Mary" and last year's NFC title game drama.
Vic, if you could have done an "Ask Vic" column back in the '70s, how do you think the topics would differ from the "Ask Vic" of 2016?
There would've been no discussion of player safety. All of the discussion would've been about player unsafety, if you know what I mean. For example, if last Saturday night's game had been played in the '70s, fans would be asking why Vontaze Burfict was penalized for his hit on Antonio Brown, and Ryan Shazier would be praised for his knockout tackle on Giovanni Bernard. We've come a long way.
Say the Chargers go to L.A. Are they the L.A. Chargers or do they get a new team name?
They were the Los Angeles Chargers when they went to San Diego. Why wouldn't they keep the name if they go back to where they were born?
Vic, how come the Packers get only six days between games and everyone else gets seven?
Just because we're paranoid doesn't mean they're not out to get us.
I thought McCarthy's decision to use his timeouts at the end of the second quarter was one of his boldest decisions this season and he was rewarded for it. What were your thoughts on that decision?
He does it all the time. He's the boldest coach I've ever covered, and he's also the best clock manager I've ever covered, but I didn't think there was anything especially bold about what he did in Washington on Sunday. It was outside the two-minute warning. It set up perfectly for the Packers, as long as the defense got a stop. It always comes back to players making strategies work.
"Fate is always the No.1 seed." Now that, sir, is beautifully written. Simple, profound and true.
What will it be this weekend? Another game-losing fumble? Missed field goal attempt? Count on something bizarre happening, and one team's misery being another team's joy. I guess the bigger question is what team will bear the misery? Imagine the pain Bengals and Vikings fans are feeling. What if it was your pain? We know the feeling from last year's NFC title game. Football can be such a cruel game.
Vic, how confident are you Tretter really is the answer? Or do you push No. 69 to return? If Adams can't go, Abbrederis gets more action?
If David Bakhtiari can play, he plays. He's your best left tackle. If he can't play, then we'll see what JC Tretter can do against a team that sacked the Packers nine times and forced two fumbles that were returned for touchdowns. It's a daunting challenge regardless of who's at left tackle. If Davante Adams can't play, then Jared Abbrederis will have to pick up the slack. That's the way it is. The Cardinals have lost Tyrann Mathieu and Alex Okafor. The Steelers have a quarterback with torn ligaments in his throwing shoulder. Every team is dealing with injury issues of some sort. If they're not, it's likely to happen to them during this weekend's games. I acknowledge the impact of injuries, but worry won't fix them. Sometimes you have to play above the circumstances, above the X's and O's, and above the paycheck. That's what the hot team does. Its victory over adversity is its proudest moment.
I didn't have much confidence in this team going into the playoffs until the offense came alive in the second quarter. The Cardinals are going to be a great challenge, but I believe if we come away with a win on Saturday, this team can beat anyone. Do you agree?
Absolutely, I agree. This is the game. This is the single-most important game of the season. Everything rides on this game. If the Packers win on Saturday, I believe they will host the NFC title game. Just win one game.
Eric from Mullica Hill, NJ
Vic, can you assess the play of Julius Peppers this year? I would love for him to make an impact on Saturday night.
I think he's playing even better this year than he did last year.
Vic, what is Bruce Arians like during a conference call? He seems like a guy who gets it.
He's the best. You ask a direct question, and you get a direct answer. He should teach a class named "Conference Call 101." Why do the other coaches make it so difficult? All they do is force reporters to dig deeper for answers. Yes, Coach Arians gets it.
Rick from Fountain Valley, CA
Aaron Rodgers said the offense played better when it got into a rhythm and got the tempo going. Coach Vic says slower approach, pound the ball and milk the clock to beat Arizona. Isn't Coach Vic saying the opposite of Aaron Rodgers?
I didn't know it was my job to agree with the quarterback.
Vic, I disagree about slower pace being the answer this week. The Packers rely on pace of play. No-huddle puts stress on the defense by denying them the ability to substitute, wearing out the pass rush and creating confusion in the secondary. It gives the Packers an advantage in winning their one-on-one matchups. We need to play fast to be successful on offense.
I don't agree with you, either. Winning time of possession is of major importance. The longer the Packers hold the ball, the better. Why rush? That's my opinion, but I acknowledge the possibility I could be wrong.
You said, "That's when I mute the TV." I often times have to mute you, too!
That's hilarious. You play Madden, don't you?
What do you believe the Cardinals can take from seeing the Packers win on Sunday?
Coach Arians saw the Packers run the ball. He immediately hit on that during his conference call. Every coach is afraid of a team that runs the ball. Why? Because the run fixes everything.
Vic, I know you like the slower approach of running, however, what games have we won this season by pounding the ball? We win by the pass, whether the run is working or not.
The Packers won the game in Minnesota pounding the ball. They beat the Cowboys pounding the ball. They were very effective running the ball against the Seahawks and dominated time of possession by more than six minutes. The running game was a big reason for the win in Washington. I think you need to re-think your argument for the attack game plan you advocate. The Packers had the No. 12 rushing attack in the league this season. They were No. 25 in pass offense.
I just read Clemson vs. Alabama did a 15.8 TV rating. Ohio State vs. Oregon did an 18.9 rating last year. Maybe you were onto something with this game having a distinctly regional feel, or maybe the entire bowl season left people less than enthused for the finale.
Monday night's TV ratings for the national title game are terrible and close the book on an epic failure of a college bowl season. The title-game ratings are down 15 percent from last year's game. I think the ratings are especially troubling, considering the game was high-scoring and very competitive. The ratings for the two playoff games were even worse. Clemson-Oklahoma drew a 9.1 and Alabama-Michigan State got a 9.6. Those each represent more than a 38 percent decline from the previous year's games. A lot of factors are involved, the most significant of which, in my opinion, is a lack of standardization and centralized leadership in college football. There are too many cooks in the kitchen.

P.B. from Minneapolis, MN
Where are we in the Hero's Journey?
I don't know. I have limited intelligence, which is the reason I'm a sportswriter, so I'm not bright enough to comprehend this Hero's Journey stuff, but I am smart enough to know it's baloney. When something means so much to you your heart aches when you don't have it, you don't need a philosopher to explain your pursuit of it. Winning must mean that much at this point in the season or you have no chance of getting it. Your heart must ache for it. No words are necessary because your motivation comes from within.
Vic, St. Louis is losing its second NFL team. Being a Packers fan, I can't imagine what that would feel like. Do you think their fans will switch allegiance to a different regional team, like the Chiefs or Bears, or stick with the L.A. Rams?
It's a Cardinals town. Nothing else really matters, and that's always been the problem. The Rams brand returns to Los Angeles, where it belongs. I like that, but I don't like the fact California now owns four NFL teams. Here's something else I don't like: St. Louis will now begin pursuit of some other town's team.