Rob from Indianapolis, IN
I still see the blues skies in the distance, Vic. Don't you?
This franchise is too well-managed and the team is too well-coached for the Packers to get too far away from success. That's the one great thing about being a Packers fan. If you look at the big picture, and I believe fans should always have a big-picture view, you can see blue skies in the distance. They will always return. As the situation exists currently, blue skies are only a collarbone away. The goal until then is to find a way to stay out of the rain. The Packers haven't done that. They've been caught in a month-long downpour. They must get out of the rain this Sunday.
The Packers-Atlanta game was the game I was most looking forward to at the beginning of the season. Do you think Atlanta is a prime candidate to be the surprise team of next year? A team with a franchise QB doesn't get a lot of chances for a top draft pick.
Thomas Dimitroff saw his team getting old and his window closing, so he traded up for Julio Jones and took his shot. It's a strategy that nearly worked. Now he's going to be back up at the top of the draft where he can rebuild his team. One year? It's possible, but experience would tell me the Falcons have more work to do than one year would allow. They have the foundation, however, for what it takes for blue skies to return to Atlanta: a top general manager, coach and quarterback. When you have that golden trio, you'll never get too far away from winning. There's only one question left to answer: Do they have the patience?
Vic, the ending of the "Iron Bowl" falls completely on Nick Saban. That is his loss on his decision to go for the kick. I know it's players, not plays, but in this case he should know whether his man has the leg or not. He must've thought his guy had the leg because he has to know his field-goal unit can't run down a return man.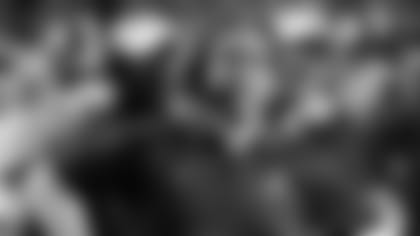 Nick Saban
He goofed. His man did not have the leg. He hit that ball solidly and didn't come close. That was a none-in-a-million shot. I have a feeling Coach Saban might've regretted his decision in the moments just before the ball was snapped. I also have a feeling the potential for the kick being returned for a touchdown wasn't fully appreciated because the most major concern was for the kick coming low off the kicker's foot and being blocked and returned for a touchdown. Once the ball got airborne, my guess is Coach Saban had a sense of relief, but then came the big, "Uh, oh." That's just a guess.
Cale from Little Chute, WI
Vic, if you're Nick Saban, what do you say to your team after a loss like that?
If I had been Coach Saban, my first words to my team would've been, "That one is on me. It's not your fault, it's mine." Then I would've gone to my postgame press conference and told the Alabama fans the same. I would've said, "Don't blame the players, blame me."
Vic, not seeing much about Flynn as savior now. Looked to me like the Lions knew he could not hurt them vertically. I know he was under a lot of pressure, but the few times he has tried to throw deep, it seems as if the ball had to be lofted, which takes a lot of time, and it is still usually underthrown. Perhaps this is why he has not been able to stick at his previous three stops. Thoughts?
The Lions were playing the equivalent of the 1985 Bears "46 defense." They were attacking the line of scrimmage and daring the Packers to win on the outside. That's not the kind of defense Falcons Coach Mike Smith favored when I covered him, when Coach Smith was defensive coordinator for the Jaguars, but what the Lions did against Flynn will be duly noted and it's likely we will see some version of that kind of attacking style of play, should Flynn be the starter on Sunday.
Pete from Mt. Brydges, ON
Vic, I'm coming to Lambeau to watch my Packers play on Sunday. I was really hurt and upset this past Thursday but that wouldn't compare to the hurt I would feel if the Packers quit for Sunday's game and the rest of the season. I could never support a team that quit.
Losing doesn't mean quit; it just means you weren't good enough to win. I didn't see quit. I saw losing.
Vic, is the Lions defensive front truly one of the best fronts in football? Why were they not a problem the first game but pretty much had their way with our offensive line this time around? Is this truly just because Rodgers was not on the field?
The Lions defensive front is a formidable enough challenge for any offensive line, but when you have to block the guys up front and the guys in the back, too, you've got a big problem unless you can get the ball out quickly and down the field. Hit a couple of deep ones and everything changes. The deep-ball fear Aaron Rodgers engenders naturally backs off defenses. The Lions would not have attacked and challenged the Packers as they did, had Rodgers been the quarterback.
I was at "Bottlegate" and that was my first Cleveland Browns game with a few friends that live in Cleveland. I have never seen anything like that and hope I never do again. Bottles were hitting women and knocking them down. Just awful behavior. It was at that point that I said I would never go back to a Cleveland game in my lifetime.
How about sportswriters? I almost got hit on the leg with a bottle, and I was wearing a brand new pair of khakis. I joke about Cleveland, but I've always loved covering games there. Some of the fondest memories of my career are from games I covered at old Cleveland Stadium. I'll never forget the Eric Metcalf game. I was sad for Cleveland as those bottles rained down that day. We all have those moments in our lives when we lose control and regret it.
Quit? Really? The Falcons are in last place in their division with a 3-9 record. Does anyone think they are going to bench Matt Ryan this Sunday?
I've known Mike Smith for a long time. He's a coach I greatly admire and I promise you, neither he nor his team will quit. They are coming out of a dome and into brutally cold weather this weekend, with no hope of playing for anything more than a lower draft pick, but Coach Smith will have his team focused on ruining the Packers' season just as the Packers ruined the Falcons' season in the 2010 playoffs. Show me the teams that've quit. The Jaguars? They've all of a sudden come to life. The Texans? They nearly beat the Patriots. The Vikings? They went into overtime again; that's quitting? Players play for the tape. Their careers are on the line.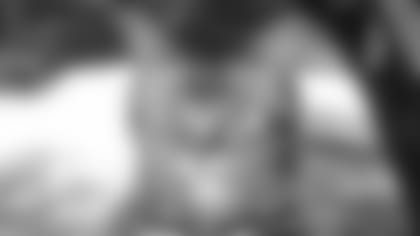 I enjoy reading the fan comments under your column almost as much as your column. By the way, did you know that "Toonces the Driving Cat" reads your column?
I'm not a pop culture kind of guy, Marie, but please thank him for me.
Steve from Eau Claire, WI
I thought the beer bottles were still glass and the NFL switched to plastic because of "Bottlegate."
They were plastic. I picked up one that nearly hit me. I was going to keep it for a souvenir but I forgot about it and left it on the bus when we got to the airport. I regret that. It would look good on one of the shelves of the bookcases in my office at home.
Packers beat Falcons and Lions lose to Eagles, we have a season again. Everyone needs to calm down. Matt Flynn just needs to win one.
Not so fast, my friend. Will it be Flynn? Or will it be Aaron Rodgers or Scott Tolzien? Coach McCarthy is scheduled for a 3:15 p.m. press conference today. Drum roll.
Brandon from Fort Wayne, IN
Vic, after watching last night's game, I do not think the problem is Capers. Both the Saints and Seahawks bring a fire to their defense and like to hit. The problem with our defense is no one out there wants to lay a pop. They wait for the player to come to them and try arm tackling. Earlier this year we saw fire and our defense ready to lay a hit on someone. I see them as too tentative now. Am I correct in this evaluation?
I believe you are. It has been my experience that all good defenses have one thing in common: They hit.
Christian from Copenhagen, Denmark
Vic, do the Seahawks have a weakness?
They were beyond impressive last night. They were powerful. That was the best display of power football I've seen all year. If there's a question about the Seahawks, I think it involves their ability to beat you on the perimeter. Do they have the receivers and does Russell Wilson have the arm to beat you deep? The team that beats them will be the team that has the corners to crowd the line of scrimmage and take away the run, and dare Wilson to win on the outside down the field. He's a winner, and I respect that most in a player, but I still question his arm strength.
Jessie from Valle Vista, CA
Had to chime in on the Tomlin tribulations. He looked embarrassed to me after the play and I think it is ridiculous that anyone thinks it was done on purpose.
Ridiculous? I don't agree. I don't think it would've been ridiculous for the referee to have invoked the "palpably unfair act" rule and to have awarded a touchdown on the play. The field belongs to the players. Everybody else needs to stay off.