Vic, could you please look into your crystal ball and tell me when Greg Jennings is going to stop talking about the Packers?
I don't want him to stop. I want him to keep doing it. This is great. I can't wait until the week of the first meeting between the two teams, to see if he complies with the Packers media's request to interview him on the conference call. By then, this thing could be so big that you could sell tickets to the conference call. I like football with an edge. Greg has one and he's making sure the Packers will have one, too.
Vic, is most of this aggressive tone the Packers are embracing a product of training camp competition, or is this team actually changing its mentality to a more physical attack?
It's getting ready to play the 49ers; that's what it's doing. The 49ers are the NFC champs. They are the standard in this conference. If you want to truly beat them, you have to beat them at their game or you really didn't beat them. That's what physical teams demand of you. For them, it's not just about the scoreboard, it's about winning the physical confrontation. It's a macho thing. That's where they get their self-esteem. In my mind, that's the challenge the Packers will be facing on Sept. 8. They have to answer the physical challenge the 49ers will present.
Vic, in the offseason and in the draft I had hoped the Packers would address the center position. According to current camp reports, it sounds as if Evan Dietrich-Smith is having a strong camp. I was wondering if you could compare him to Scott Wells. Is he better/same/worse and do you see potential for him to get better?
I don't have to compare him to anyone to tell you what he is. He's a good and durable football player. He puts on his uniform every day and gives you everything he's got. Scott Wells did the same thing. You can never have too many of those kinds of players. They're the kinds of players you never fully appreciate until you have to replace them.
John Clayton has suggested the influx of injuries we're seeing is caused by the new Collective Bargaining Agreement giving players too much time to rest their bodies. When players sit around throughout the offseason and then suddenly go back to training camp, it leaves them susceptible to ACL tears and other injuries. Thoughts?
John was covering the Steelers before the days of mini-camps and OTAs, when we'd say goodbye to the players in January and likely not see them again until training camp began in July. John was covering the Steelers when they'd choke down greasy cheeseburgers after the morning practice, and then wash down the day following the afternoon practice with a team-building trip to the "19th Hole." Yeah, they got hurt, but not like this. These guys are practicing once a day and none of today's practices compare to the physical demands of one two-a-day from back then, yet, each day's training camps summary is loaded with guys having sustained major injuries. Why? It's not because these guys aren't tough. Today's players are tough, physically hardened men. So what's the problem?
Vic, with the multiple Achilles and ACL tears (receivers for the Eagles, Chargers and Saints), I wonder if rest in the offseason plays a role. It was mentioned that in rehabbing his hip injury, Bulaga missed very few days of workouts at Lambeau. Maybe another difference from the old days is just letting the body rest, taking a break from working out. The old guys had a real break from football in the offseason. Is it possible that less is more, not only in size but in amount of rest?
I don't know what the answer is, Martha, but if I had to pick between your theory and Clayton's, I'd pick yours. Maybe these guys are in such good shape that their muscles are overwhelming their ligaments and joints. In the old days, if a guy wasn't in tip-top shape, he'd pull a hamstring or strain a quad and have to back it off. Maybe that pull or strain saved him from blowing out an ACL or Achilles. Maybe that's how the body is supposed to work. Maybe the little injuries are supposed to protect us from the big injuries. I knew a strength and conditioning coach whose philosophy was to "do the least necessary." He believed that doing one more exercise than necessary to prepare for the season was an unnecessary strain on the body. Again, I don't know what the answer is. From where I sit, I'm beginning to think the answer is to accept the inevitability of injuries and protect yourself from them by the way you shape your roster and your salary cap.
I can't believe Thompson didn't get Steven Jackson signed. We'll be lamenting that mistake for a while.
Please tell me you're being serious because, if you are, you are going directly into the "Ask Vic" Hall of Fame on the first ballot. Are you really playing the Steven Jackson card on the first day Eddie Lacy missed practice? Joe, you da man.
Eric from Fountain Hills, AZ
Vic, every year there is that underdog team that takes everyone by surprise. Who do you think it will be this year? I'm keeping my eye on Tampa.
Chris from Pompano Beach, FL
In your estimation, who wins the kicking battle, Vic?
I still favor Mason Crosby. His leg is as strong as ever and he was at the peak of his career not too long ago. He can snap out of this funk as quickly as it came on him, but it has to happen soon. These first two preseason games are big for him, and I think that's especially true now that Tim Masthay has started doing some of the kickoffs in practice. There's a message in that and it's not lost on Crosby.
Vic, I knew Franco Harris was an all-time great, but I never realized he was that close to Jim Brown on the career rushing yards list. So I had to look up his career numbers. It is mind-boggling to me that in his last season in Pittsburgh, the 12th of his career, he carried the ball 279 times? Do you recall any backs getting worked that hard that late in their career? I mean, 99 percent of backs don't have careers that long to begin with.
He's the most durable running back I ever covered. When he won the Super Bowl IX MVP, he was also the best big-game back in football.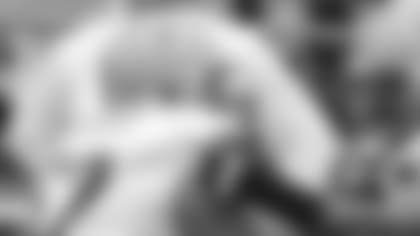 Vic, do you think the Packers should look into getting a veteran left tackle to bring in for competition?
What if he gets hurt? Then you will not only have lost the player, you will have also lost the draft pick you spent to acquire the player. The Packers have depth at tackle. That's what Don Barclay gives this team. Who would've thought last summer that Barclay would become as important a player on this team as he has?
I recently read that boxing was safer before the switch to gloves. In that era, a punch to the skull would have injured the fighter's hand, so there was an emphasis on defense and body blows. With the move to gloves, fighters could strike the head without fear of personal injury. There were no reported deaths in the bare-knuckle days, but there are still 3-4 reported deaths from boxing in the U.S. every year, not to mention concussions and brain trauma.
The football helmet facemask has been compared to the padded boxing glove in how they've each produced unintended results. The difference is that football can change the rules to prohibit blows to the head, but boxing can't. The issue is: After seven decades of football being played with a facemask protecting the face, can the urge to use the head as a weapon be denied without removing the facemask and subjecting the face to injury?
Vic, I'd like to point out that the ball-spins, military salute, etc., can still be done, just not in the vicinity of a player on the other team, so as not to taunt them.
Celebration circle. I've been saying it for years, but nobody listens.
Everyone seems to be very impressed with Bakhtiari. Can you remind us why he fell to the fourth round?
At 6-4, 300, he's considered to be a little on the small side. After he plays in the league 10 years, remind me why he was drafted in the fourth round.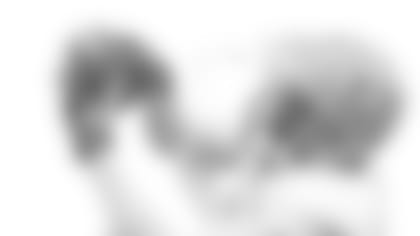 Isn't Dr. James Andrews the one that gave Bulaga his second opinion? Isn't Dr. James Andrews the team doctor for the Redskins? Don't you think he has some kind of bet on the Week 2 game this season, sabotaging Bulaga's season?
I considered the creation of an "Ask Vic" Conspiracy Theory Hall of Fame and making you its first inductee, but I decided the room would fill up too quickly. Dr. Andrews is every team's doctor. I don't think it's an exaggeration to say he's had his hands inside the knees and shoulders of the star players on every team in the league. He is the most esteemed orthopedic surgeon in the country, and his opinion is sacrosanct. His patients include Michael Jordan, Roger Clemens, Drew Brees, Bo Jackson, Adrian Peterson, Charles Barkley, Emmitt Smith and Brett Favre. The Packers' team doctor, Dr. Pat McKenzie, a Wisconsin native who bleeds the proverbial green and gold, was previously Dr. Andrews' assistant. The Packers are in very good hands.
Finley punched a man in the helmet yesterday at camp; this must be the dumbest thing I have ever seen in camp. His actions affect the team so I believe he should be penalized to deter this kind of behavior. What are your thoughts?
I have a naturally high tolerance for these things.