Douglas from Binghamton, NY
Vic, I thought it was a pretty safe bet that after 2010 the Packers would have played in one more Super Bowl, given their roster, but at least they got the one ring. In my opinion, San Francisco has been the best roster in the league for the past three years and they have not won the Lombardi. It seems to me they have missed an opportunity to win the big one. At some point, injuries will set in, extra games will take a toll, the veterans get older and you have to pay "The Man." Your thoughts on them missing an opportunity?
It's called missing your turn and lots of teams have done it: the Vikings of the '70s, Bengals of the '80s and Bills of the '90s all missed their turn. Colin Kaepernick will decide whether or not the 49ers miss their turn. He's one level away from being an elite quarterback, but the leap from a talented prospect to a finished product is big.
Sternrage from Cedar Rapids, IA
Vic, I love Richard Sherman. What an awesome interview; actual emotion. I didn't know that existed in NFL interviews anymore.
If he would respond the same way today that he did immediately following the game, then I'm OK with his bombast. My first reaction was that I felt a little sorry for him that he allowed the moment to overwhelm him, but it was real and real is good.
I'm sure what Richard Sherman meant to say is "I'm really happy about our team effort. We played solid in all three phases of the game and we're not looking ahead of our next opponent. We're going to take it one play at a time and follow through with the preparations that our coaches lay out for us."
You forgot "I just want to contribute."
Ryan from Platteville, WI
Vic, this is the first time in years I don't have a team to cheer for (or against) in the Super Bowl. I'm just going to enjoy a well-fought game between a great offense and a great defense in the cold-weather conditions of MetLife Stadium.
The weather is going to favor defense and the Seahawks. Maybe this will be remembered as the year defense returned to the NFL.
Vic, the Broncos routinely run these pick routes. I thought crossing two receivers that results in picking a defender was illegal? Have the Broncos exploited a rule here?
Yes, and so have the Patriots for a long time. I think rubbing off or picking defenders is something the league needs to examine. I think it's unfair for receivers to cross paths within five yards of the line of scrimmage.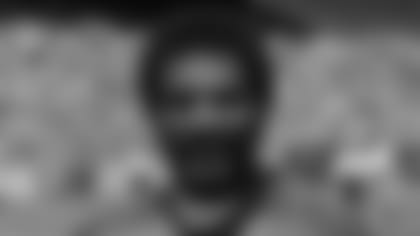 Hollywood Henderson
Obviously, you've covered hundreds of tremendous football players in your day who've played the game with great integrity, but you say this is an edge game so I want your take on trash talking. Personally, I have so much more respect for the guys who get it done on the field and let their play do the talking, not their mouths. What's your opinion?
The No. 1 question in my inbox today is about Richard Sherman's postgame remarks. Fans love trash talking. It's nothing new. Hollywood Henderson will always be remembered for having spent the week of Super Bowl XIII saying Terry Bradshaw was so dumb he couldn't spell cat if you spotted him the C and the A. What I'll remember most about Sunday's NFC title game is that football can still be played the way I like it. I respect the Seahawks and 49ers for how they play the game.
"I wouldn't want a quarterback if he lacked mobility. I think it's critical that he be able to escape the rush or he invites the rush." I will not ask you to reconcile that statement with your high opinion of Tom Brady who, throwing ability aside, is the athletic equivalent of a high schooler who just grew six inches in a year. Instead, I'll ask how have the Patriots kept him safe all these years?
First of all, Brady is one of the world's great athletes. He has to be because you have to be a great athlete to play in the NFL. He was also drafted by the Montreal Expos, which would attest to his overall athletic ability. Secondly, a lot of readers think the name of this column is "Prove Vic Wrong," so they throw a quote back at me and then offer as proof of my incorrectness an extreme example or two of the opposite of what I've written. Brady and Peyton Manning are such examples. Brady is one of the best move-within-the-pocket quarterbacks in the history of the game. His instincts and athletic ability allow him to avoid the rush by making a subtle move up, back, right or left. Aaron Rodgers has that same ability, though he marries it with extreme mobility. Manning avoids the rush by getting rid of the ball more quickly than any quarterback I have ever seen. I think if you go through the remainder of the starting quarterbacks in the league, you'll see a distinct trend toward mobility. This isn't something new. I can remember 10-13 years ago mentioning to Tom Coughlin that there was a quarterback in AFL2 who was setting records; the guy was from my hometown. Coughlin asked me if he was mobile. I said he wasn't. Coughlin said he didn't want him.
Brian from Fond du Lac, WI
Vic, I recall a Packers defense in the 1990s that was mean, fast and hit hard. I recall the most ferociously unblockable lineman in NFL history being a soft-spoken, kind man off the field. You can be mean on the field without being a troublemaker off it. Bryce Paup, Leroy Butler, Sean Jones, Santana Dotson, all ferocious competitors on the field and class acts off it.
Ah, yes, the ultimate extreme example to prove me wrong; you've played the Reggie White card. You're right. The Packers should fill their defense with Reggie Whites. As for all of that other stuff, other than for a brief period during the '90s, my recollection of the Packers is of a team that was built around a strong offense. My recollection of Super Bowl XXXII is of Terrell Davis running at will on the Packers. I'm sorry, other than for White, our recollections don't mesh.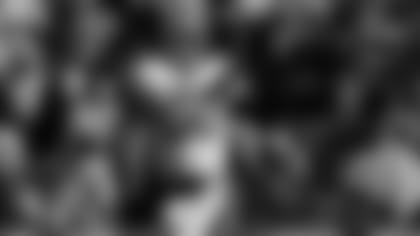 Saints TE Jimmy Graham
Jimmy Graham on the Packers seems like a match made in heaven.
Graham and the Saints are headed for a franchise tag war. Graham knows he's going to be tagged and wants to be tagged as a wide receiver, instead of a tight end. I think it's a war Graham will lose, and it's a difference of about $4 million, but I also think it's more likely the two sides will come to terms on a new contract that will push a whole lot of money out and give Graham the guaranteed money he wants and the Saints the cap room they need. Everybody, please, I am begging you to stop this free-agent talk until after the tags go out.
Jason from West Chester, PA
Vic, over the course of the season, I was one of the fans calling for Ted Thompson to step it up in free agency and in the draft to improve our defense, and for Dom Capers to be relieved of his duties. I think part of our problem is with the gap design. Dom Capers runs a primarily (from my untrained eye) read-and-react, two-gap system. I have noticed our linebackers (especially interior) have trouble getting off blocks. While a two-gap system would usually be best in that situation, our interior linemen do not seem to be commanding the double teams as they should and being able to cover two gaps. Would the Packers be better in the attacking one-gap system?
In other words, would they be better off playing a 4-3? – I'm proud of the way you expertly avoided that direct question. Coach Capers answered that question a few days after the season ended when he said he would have to wait to see what players leave in free agency and what players are added in free agency and/or the draft before he can know which scheme favors the talent available to him.
Take your pick: Aaron Rodgers, or Colin Kaepernick plus $20 million in cap space. Which would you prefer?
I'll take Rodgers and I think any personnel man worth his salt would do the same because Rodgers is a quarterback for the ages, a rare commodity any sensible personnel man would have no reason to believe he could find again, but most of the other positions possess an ample supply of talent that can be readily accessed from year to year. The personnel men I've known would gladly accept the challenge of finding a wide receiver, safety, etc. Nobody wants to have to find the next Rodgers. I have a strong affection for Kaepernick. I love his talent, but I don't think he's headed for immortality; Rodgers is.
How much of the Senior Bowl is about evaluating draft prospects vs. networking for other football jobs, like coaching or scouting vacancies?
It's both. It's a job fair for players coming out of college and for coaches and scouts looking for jobs. I'll run across several old acquaintances this week that are looking for jobs. They'll all want to update their contact information with me, in case I hear of anything coming open. This is a great place to interview prospective coaches, if you need one.
Aaron from Post Falls, ID
Vic, I know you like the Senior Bowl, but how do you feel about the East-West Game? Do you have a preference?
The East-West is the second-best postseason all-star game; the Senior Bowl is the best. It has the best talent and more of the NFL gathers here for this game. It's the place to be. I like it because it allows me to put on my scoutin' shoes in the middle of winter. My scoutin' shoes also like to spend some time on Dauphin St. after a long day of scoutin'. You know, I was thinkin' the other night about what I'd like to come back as in another life. I wanna come back as a sports writer.
OK, I get it, you don't want to spend big in free agency. I agree with you, however, I do think we need to acquire some playmakers (especially on defense). What do you think of trading up for a higher pick in the draft? It's obviously more difficult to find talent capable of making an immediate impact when we are drafting near the end of the first round every year.
When it comes to talent acquisition, everything is about value. If you can find value in moving up, as the Packers did by moving up to get Clay Matthews, you should do it.
Sean from Grand Prairie, TX
Does bigger, faster, stronger always equal better?
No, but smaller, slower, weaker usually equals worse. You're not going to win this league with a bunch of try-hard guys. You need talent to win and that talent is in Mobile this week, along with the whole football scouting world.
My take on Rodgers' comments is simple: He wants to win it all again but he's getting older and it's inevitable his skills will decline.
He's a long way from his skills beginning to decline. I think his arrow is still pointing up. Aaron Rodgers has a keen wit. It didn't take me long to figure that out. When he says something unexpected, I begin wondering what the motive is. You're right; he wants to win and I think he knows the Packers need some help on the defensive side of the ball.
Do you think the loss of Kevin Greene will affect the Packers linebackers at all? Since he has been here, I have been real impressed with what he has done. If I have my stats correct, the Packers are fourth in the league in sacks from the outside linebacker position since he got here in 2009. If you ask me, that's pretty impressive. What's your take on it?
The Packers lost a good man. They'll have to find a good one to replace him. It's a game of replacement, Cory. Nothing stays the same in this league.
Brando from Livorno, Italy
Vic, do you sense change in the air?
Yes, I do, and I've already gone on record as having said that. I think this is going to be an offseason of significant change.
Vic, who are some players you think the Packers should target in the draft and in free agency? I think Ha Ha Clinton-Dix from Alabama and Dominique Rodgers-Cromartie from the Broncos are two guys they should take a look at.
How about Olivia Newton-John, Kareem Abdul-Jabbar, Maurice Jones-Drew, Yo-Yo Ma and Chief Noc-A-Homa?