The fourth practice of Packers training camp was underway when the email popped into my inbox at 11:19 a.m. on July 30, 2018.
My wife recently showed me the kind words that you posted about our son Mitchell Henry. Thank you for those words. While I haven't been able to go catfishing since Mitchell passed away I know he would want me to invite you to go. If you are ever passing through Ky. in April or May just let me know and (we'd) be more than happy to show you what Mitchell enjoyed doing besides playing football. May God bless your family.
The message was from Mitchell's father, Terry, in response to an answer I'd given a month earlier to a reader's question: "Do you ever find yourself regretting not doing a piece on a really good guy who doesn't make the final cut?" That guy was Charles "Mitchell" Henry, the former Packers tight end who passed away two years ago this month at the age of 24 after a seven-month battle with acute myeloid leukemia.
Each year, there always is a longshot who garners attention for one reason or another during training camp. And in the summer of 2015, that was Mitchell, a polite and affable rookie out of Western Kentucky whom teammates and coaches affectionately called "Catfish" due to his love of the outdoors. After getting to know Mitchell, I joked with him near the end of training camp about going catfishing if he made the Packers' roster. Mitchell obliged, but it never happened. Among Green Bay's final cuts, Mitchell was claimed off waivers by Denver.
Terry Henry's email offered me a second chance at telling his son's story – the full story. So, the day after the 2019 NFL Draft, I flew down for a fishing trip near Mitchell's hometown of Elizabethtown, Ky., or "E-town" as locals call it. I spoke with his family and friends to learn more about the "gentle giant" who meant so much to so many. This is Mitchell Henry's story.
---
---
The commotion of everyday life doesn't reach Taylorsville Lake.
Located 45 minutes southeast of Louisville, the lake is out of a Clint Eastwood Western. Nestled at the end of a winding, one-lane road, the man-made lake meanders through bluffs and forests as cell phones fall out of service.
The body of water was built in 1983 by the U.S. Army Corps of Engineers as a means of flood control for Salt River. It's known as one of the most fertile fishing holes in all of Kentucky, with driftwood and fallen timber providing the perfect shoreline shelter for fish.
It's easy to see why Mitchell fell in love with Taylorsville Lake. You can save your Instagram filters out here. Once the sun sets and the dock fishermen disperse, it's peaceful and still.
"When you're in the woods, you aren't talking," said Ben Henry, Mitchell's older brother by five years. "You're just enjoying nature. I think there is some kind of spiritual aspect to it."
Mitchell's connection to the outdoors was strengthened through catfishing, a sport he treated like an art form. There's more to it than just plunging your hand in the water and feeling around for fish. The kind of catfishing the Henrys enjoy requires baiting live bluegill to 25- or 50-fish lines, tied from trees to rocks that are wrapped in string and tossed into the lakebed.
As the trip begins, Terry pulls out an empty one-gallon Gatorade jug to keep the line snug at the water's surface. And inside the boat, which is still housed in the Henry family garage, it feels like Mitchell never left.
The jug has Mitchell's name written on it, with a phone number and address in case any fish and wildlife officers come around. The boxes and lures are the same Mitchell often used.
Mitchell loved every part of this process. As a child, he'd go out and catch 200 bluegill with Terry and house them in an oxygenated barrel for safekeeping. Catfish need live bait, so Mitchell would set three alarms each night to check on the fish, making sure nothing had gone wrong.
"He'd wake me up and be like, 'We have to change the creek water,'" said Mitchell's mother, Lesley. "So we'd put five-gallon buckets in the car and go down here to the creek and fill up buckets of water in the middle of the night just to keep these bluegill alive."
On this particular Monday night in late April, Terry and Ben bait a bucket of fish to four lines, a process that takes a few hours. Father and son grab a quick sandwich after docking the boat and set their alarms for 1 a.m. to check the lines. There are no hotels around these parts. Sleep comes either in your truck or under the stars.
Terry tells some of his favorite Mitchell stories to pass the time, like when his son knocked him out of a kayak on a fishing trip. Or the time he downed a 48-pack of mini donuts on a relatively short drive home from the lake. (Mitchell was always a prodigious eater, even at 12 or 13 years old.)
And while laughter breaks the evening silence, the subject can be difficult to talk about at times for Terry, Ben and those who loved Mitchell dearly. It's not an easy topic to discuss, but being back on the water, it seems, feels therapeutic.
"Why he hadn't gone? It's because of Mitchell," said Ben about his father's sabbatical from catfishing. "It's hard to (when) that's who he did it with."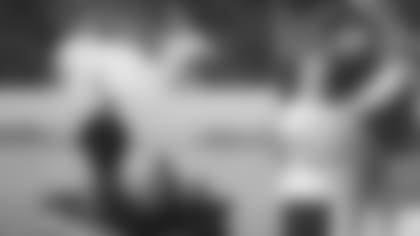 ---
---
'He was helping save my life'
It was through E-town youth sports that Mitchell met three of his biggest mentors in football coaches Maceo Arnette and Mike Savage, and basketball coach James Haire, who all remained close with Mitchell through his cancer battle years later.
Arnette coached Mitchell in middle school and once convinced him to stick with football when Mitchell had reservations about the sport's physicality. Before Mitchell went to college, Arnette also became his personal trainer of sorts.
Every summer, the two worked out together at E-town Swim & Fitness Center, a routine that continued even after Mitchell reached the NFL.
Mitchell opened up to Arnette in a way few others ever experienced, especially after his illness. Arnette couldn't relate to Mitchell's passion for the outdoors, but they frequently talked about Mitchell's desire to someday own a bait-and-tackle shop.
As much as the box jumps and lifts were intended to improve Mitchell's chances on the football field, the truth is the sessions were equally beneficial to Arnette, who once lost 45 pounds during a summer spent with Mitchell.
"He was helping me save my life," Arnette said. "Truthfully, he got me in shape. That's what I appreciate more than anything. I know I was training him, but I know for a fact he was training me."
There's a running joke that even though Mitchell became an NFL player, baseball was his best sport and basketball was his favorite. His grandfather, "Pops" Jude Talbott, coached basketball at nearby Bardstown and played on a Sweet 16 team for Western Kentucky in 1960.
Playing for Haire, E-town's boys basketball coach for the past 25 years, Mitchell made the varsity as a freshman and was on the floor nearly every minute during his final two years.
He averaged 21.3 points and more than 11 rebounds per game as a senior, and brought E-town (with its roughly 750-student enrollment) within one game of Kentucky's division-less state tournament.
"He was like a man among boys, how he could move and how strong he was," Haire said. "Everybody knew where the ball was going to go and he would still be able to dominate."
As impressive as Mitchell's athletic achievements were, it meant more to Haire to see the man he became. Mitchell was a quiet kid in high school. Haire, who doubled as his history teacher, estimates Mitchell said 10 words to him during four years.
But then Mitchell opened up after taking speech classes and getting involved in groups at Western Kentucky. Years later, when Mitchell was already in Green Bay, Haire once asked if he'd come speak to the current team.
"He drove straight here," Haire said. "I wish I would've recorded that so I could play it to every team every year. That's how tremendous it was."
Savage coached Mitchell in football from when he was 8 all the way through high school. It was on the E-town football field where Mitchell's star shined brightest. As a junior, he had one of the biggest games in the history of the state when he had 13 catches for 325 yards and two TDs against Glasgow.
Beyond the coach-player relationship, though, Savage grew close with both Mitchell and Terry. By the time he was 10, Mitchell went hunting with his dad and Savage. The three even traveled to Canada together to fish for walleye once.
"I think he enjoyed the peacefulness," Savage said. "To be able to look at the wildlife and enjoy what's been given to us, and share with other people. I think he enjoyed that part of it because he touched so many lives in the wildlife department."
When it came time to choose a college, it wasn't a given Mitchell would attend Western Kentucky like his grandfather and parents before him. Mitchell had his eye on Ole Miss, but there were questions about whether coach Houston Nutt would be retained after a 4-8 season in 2010.
Meanwhile, Willie Taggart was recruiting Mitchell to Western Kentucky. With Western's campus in Bowling Green, only an hour drive from E-town, Mitchell committed in February 2011.
"I said, 'Mitchell, hey, you can always be a game-changer for them,'" Savage said. "That's a time they were going from Division II to Division I. I was like, 'This could be a huge opportunity for you.'"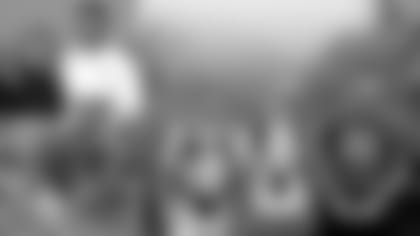 ---
---
'Will you spend forever with me?'
Madison Hayden almost didn't go to Western Kentucky, either. Instead, Mitchell's future wife planned on attending Murray State until Western's cheerleading coach saw her perform at nationals. She tried out and made the collegiate team.
Madison and Mitchell met at a bowling outing with another cheerleader in March 2012. They were both unconventional college students: devout Christians who didn't drink or party but absolutely loved the outdoors. As a child, Madison joined her father in his deer stand in the fall and chased turkeys in the spring, so she felt at home tagging along with Mitchell on his fishing excursions.
At a Baptist Campus Ministry formal on May 4, 2012, Mitchell finally asked if Madison would go out with him.
"He actually asked, 'Would you spend forever with me?'" said Madison, laughing at the memory. "There is so much through Western that we accomplished, but I really believe the main reason God put us there was to meet each other."
The two became inseparable. Mitchell picked Madison up after every cheer practice, quizzed her at 2 a.m. before her dental hygienist exams and showed his support whenever she cheered at women's basketball games.
Madison did the same, positioning herself on the back row of her cheer team so she had an unobstructed view whenever Mitchell was playing football. After home games, Madison and Mitchell would drive back to E-town and be in a deer stand by sunrise, in love with nature almost as much as each other.
Madison met Mitchell's parents for the first time at his spring game in 2012. Before his parents arrived, Mitchell sent an uncharacteristically long text to Lesley, his mother, saying he had someone the family should meet. And there were instructions: act like you know her.
Years later, Lesley told Madison that's how they knew she was the one. Not only were Mitchell's texts traditionally brief, but he'd also never brought a girl home before. It all made sense once they met Madison and learned of her own affinity for the outdoors and catfishing.
"God blessed him with a wife who liked to hunt," said Lesley, smiling.
Madison hit it off with Lesley and began tagging along with Mitchell's parents and grandparents on every football road trip. Terry and Lesley purchased a Hyundai Veracruz during Mitchell's freshman year of high school and drove it to away games and trips to Green Bay once he signed with the Packers.
The car lasted 260,000 miles until it finally broke down on the side of I-65 outside of Shelbyville, Ky., when Lesley was returning home after babysitting for Ben and his wife.
"I had to cry when I was getting picked up," said Lesley with another smile. "I had it towed straight to the salvage yard," Terry added.
Mitchell went to three bowl games at Western and developed into a legitimate NFL prospect by his senior year. He had a shoulder that was giving him problems, but he still finished the 2014 season with 32 catches for 489 yards and four touchdowns.
As he neared graduation, Mitchell put the idea of getting a dog in the back of Madison's mind. Madison loves animals and they both had labs as children. She always wanted a golden retriever, but they were still in school at the time.
"He kept pestering me about getting a dog," Madison said. "He kept sending me pictures and I'm like, 'Mitchell, we're in the hardest time of our college career. You're playing football, trying to get drafted. We're meeting with agents. I'm cheering and doing dental hygiene. We're never home. Where is he going to live?'
"He kept asking me and I kept saying no."
Lesley knew the real story. Mitchell had a plan, revolving around a puppy and a proposal, and her baby boy was ready to empty his bank account to make it happen.
Which he did. The ring and the dog left Mitchell short $200, which Terry and Lesley spotted their son out of leftover Christmas cash. Madison saw a picture of a puppy and could no longer refuse. They named him Jack.
On Nov. 29, 2014, with Jack in attendance and Terry secretly serving as a photographer, Mitchell proposed to Madison at a friend's farm where they enjoyed duck hunting.
"I'm a really hard person to surprise," Madison said. "When he proposed, it was complete shock."
Tragically, two years later, on the exact same date as their engagement, Mitchell would receive his cancer diagnosis.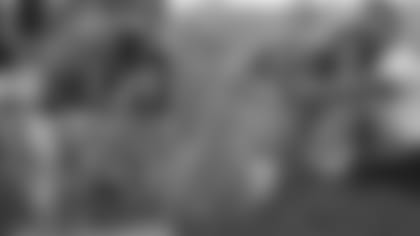 ---
---
'Something is not quite right'
Green Bay was the best fit. Heeding the advice of Mitchell's agent, he and Madison agreed the right opportunity to make an NFL roster was with the Packers.
Green Bay considered the 6-foot-4, 252-pound tight end a potential find in its 17-player class of college free agents. There was a need at the position and Henry's body type provided some versatility on special teams.
"Smooth athlete, had really good hands," said General Manager Brian Gutekunst, who was the Packers' director of college scouting at the time. "He needed to get a little bit bigger and stronger like most tight ends coming into our league, but we really liked his ability to be a matchup problem and stretch the field."
After the offseason program ended, Mitchell and Madison got married on June 28, 2015. He returned to Green Bay in contention for a roster spot, but then broke his hand early in training camp. Mitchell played all four preseason games with a protective club on his hand that made it difficult to catch the ball.
The Packers released Mitchell during final cuts with the hope of signing him to the practice squad. Instead, Denver claimed him off waivers the following day.
Two days after Mitchell boarded a plane to join his new team, Madison made the 18-hour drive to Colorado to help find an apartment that allowed pets. Jack, the golden retriever Mitchell had purchased for Madison, was growing fast.
This became a common theme in their travels. Wherever life took Mitchell, Jack was coming with them no matter what.
"He became even more important whenever we were going through changing teams," Madison said. "Whenever we were upset or anything, we'd take Jack on a walk or take him to a park."
There was a lot of change in 2015. Mitchell spent five weeks in Denver, seeing action in two games, before he was released. Mitchell had the choice of practice-squad offers from the Broncos and Packers, but chose to return to Green Bay, where he finished the season.
The following year, a chance at making the Packers' roster seemed even more realistic. Instead, it was more of the same – Mitchell broke his hand again and was waived injured before the start of the regular season.
Since Mitchell couldn't sign anywhere for six weeks because of the injury settlement, he opted to take Madison and Terry on a trip to Wyoming to go bow hunting for antelope.
"Mitchell always said, 'One of these days, I want to take my dad on a really big hunting trip – and he did…and Madison let me go with,'" said Terry, laughing. "There aren't too many 24-year-old girls who want to go with their husband and their father-in-law antelope hunting."
With Madison sitting in the extended cab of a brand-new Ford F150 Terry bought for the trip, the three logged around 7,000 miles over those two weeks. After a successful hunt, they stopped at Yellowstone National Park on the way home and then took a 35-minute detour to watch the sun rise on Mt. Rushmore.
Mitchell and Madison also began exploring the idea of pulling their stuff out of storage, buying some family land in Murray, Ky., to build a house and start their post-football lives together.
To pass the time, they played a lot of tennis. Madison had competed in high school and the games were very competitive. At one point, Mitchell started feeling discomfort in his shoulder. Since it was the same one that bothered him at Western, he didn't think anything of it, playing it off as a small rotator cuff issue.
After going on a few NFL tryouts, Mitchell signed with Baltimore's practice squad in early November. He spent three days there before the Ravens needed Mitchell's spot for quarterback David Fales, an emergency option.
The Ravens told Mitchell they'd re-sign him Monday but gave him the option to return home. With deer season about to start, Mitchell jumped at the chance to furlough back in E-town.
It was during that first outing of deer season when Mitchell sensed this was more than a labrum issue. Something was seriously wrong.
"He had so much shoulder pain just climbing up in the deer stand," Ben said. "We were like, 'OK, something is not quite right.' Because that is the same kid that when 4 a.m. hits, he is out of bed and ready to go out into the woods."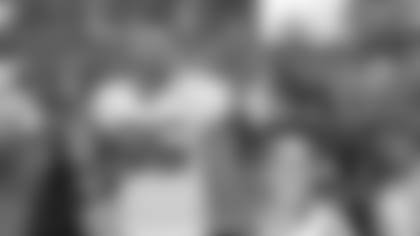 ---
---
'In sickness and in health'
Mitchell had a high pain threshold, but the shoulder became too much to handle during that first weekend back in E-town. Madison finally convinced him to go to the emergency room Monday, Nov. 14, at Hardin Memorial.
Mitchell's agent called that same day to let them know Baltimore wanted to re-sign him, but Mitchell's MRI was taking longer than expected. Tests revealed a mass in the center of Mitchell's chest. He was scheduled for an appointment at the cancer center the very next day.
Doctors originally ruled out leukemia because his hemoglobin levels were fine. They thought the mass was benign at first because a chest mass isn't often associated with the disease. If anything, it might be lymphoma – but definitely not leukemia.
Mitchell met with a doctor in Lexington on Nov. 21 to schedule a video-assisted horoscopic surgery (VATs) for December to biopsy the mass. Mitchell was concerned, but his pain was manageable. He and Madison hunted, spent time at his family farm and hung out with Jack.
"We didn't think about it," Madison said. "Because you never think it's going to be you."
Things took a turn for the worse at Thanksgiving. Madison cooked a huge meal for their family and Mitchell barely touched his food. In constant discomfort, he remained in bed throughout the next two days.
Madison brought Mitchell back to the emergency room on Saturday evening, looking for a way to get his pain under control before his biopsy in a couple weeks.
Mitchell was sent home with some pain medication, but it didn't help. Finally, with Mitchell literally chewing on his shirt in pain, Madison, Terry and Lesley drove him to Lexington at 3 a.m. Sunday. He'd spend the next three days in the ER.
Doctors in Lexington told Mitchell his hemoglobin was low, coming in around 12 grams per deciliter of blood, which raised a red flag because it was 17 just two weeks earlier in E-town. Madison estimates Mitchell had lost about five pints of blood.
After noticing Mitchell's blood count was very low, Madison mentioned to Lesley a similar pattern had developed with the father of her close friend in high school. He eventually was diagnosed with acute myeloid leukemia. The revelation hit both Madison and Lesley hard. They ran to the hospital chapel, fell to the floor in tears and prayed.
On Tuesday, Nov. 29, 2016, the two-year anniversary of their engagement, the Lexington doctors told the family leukemia was a possibility and accelerated the date of Mitchell's biopsy to the next day.
The biopsy, performed by puncturing Mitchell's lung, running a tube to the mass and then re-inflating his lung, confirmed the mass was filled with AML cells. He'd begin chemotherapy the same day.
"You vow in sickness and in health," Madison said. "I always thought if we get up in the middle of the night and we're sick, we'll take care of each other. Mitchell's got allergies and so many injuries, so if that happened, I'd be there for him. I never expected to get a life-threatening diagnosis."
The newlyweds were told they could no longer kiss out of fear of compromising Mitchell's immune system. Mitchell also wouldn't be able to see his beloved Jack during chemo.
Mitchell and Madison comforted each other and stuck to their 24-hour rule of grieving and moving forward rather than dwelling on the past. They never once researched statistics on AML.
One of the first people Mitchell called was Arnette, his trainer and motivator. He always knew how to tell Mitchell "to get your head out of your ass" in the right tone of voice. The two talked for an hour and Arnette devised a plan no different than when they were preparing for a football season.
"I told him I'm going to be your coach, man," Arnette said. "Our mantra was I'm not worried about the outcome; let's worry about the process. We knew the process would be hard."
Mitchell spent almost all of December in the hospital. Madison slept in a chair that entire month. Having packed a single bag during that impromptu trip to Lexington, at one point she wore the same clothes five days straight.
The first two months of treatment were taxing on Mitchell. He had to undergo bone marrow biopsies in which a hollow needle is injected into the hip, an excruciating procedure he endured eight times.
Savage and Arnette visited and FaceTimed with Mitchell, encouraging him to "attack the process" and avoid being lazy, drawing on Mitchell's natural competitiveness. Madison put up a tally board to chart how many laps Mitchell could do walking around the hospital.
"He'd put in 20 laps and I'd be sweating (alongside him)," said Arnette, who drove down to visit Mitchell two or three times a week. "He's wearing me out – this kid lugging an IV thing around."
The first round of chemo was successful in eliminating the cancer cells from Mitchell's blood, but the mass was still there. They went home for five days before New Year's before returning to Lexington on Jan. 4 for a second round of chemo.
Mitchell suffered an infection halfway through that round of treatment and Madison finally brought up the idea of going to MD Anderson in Houston, widely considered one of the most comprehensive cancer centers in the country.
Mitchell agreed to go under one condition: Jack had to join them. Once Mitchell was cleared of his infection, he, Terry and Madison flew to Texas on the private jet of a family friend.
"We left for the ER," Madison said. "And we always say we never came home."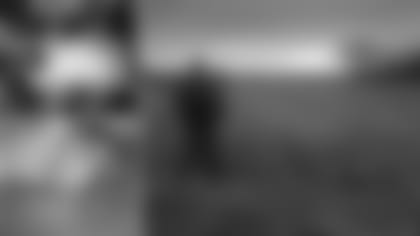 ---
---
'Team Mitchell'
The community rallied around Mitchell's diagnosis, producing "Team Mitchell" shirts and wristbands to raise money and awareness. Haire purchased a shirt for each of his players, which the team wore during a game in Mitchell's honor.
Ben established a YouCaring page for Mitchell to assist with medical costs and helped organized "Be the Match" drives to register bone marrow donors in E-town and at Lambeau Field, with the help of Alyssa Janis, wife of former Packers receiver Jeff Janis.
Houston was a big change for everyone, including Jack, but Mitchell was more comfortable. There were stricter rules at MD Anderson about allowing family access to where biopsies take place, but the scopes weren't nearly as painstaking as VATs procedures.
After undergoing radiation, Mitchell was cleared for a bone marrow transplant in March. While there were full-match donors available through the "Be the Match" registry, the doctors at MD Anderson suggested a technique that utilizes family members who are half-matches because the body has a higher acceptance rate. Ben met the criteria. He and Mitchell underwent surgery March 22, 2017.
"Everything worked well," Ben said, "So at that point, we had a ton of positivity going on just thinking he's going to beat it."
MD Anderson uses "Day 100" as a milestone in transplant recovery. That's when stem cells engraft and begin to produce new, healthy blood cells. By that point, the greatest risk for side effects has passed.
Mitchell showed signs of progress after the transplant. He was able to spend time with Madison and Jack at their apartment in Houston and even traveled a little around the area. Using all the Cabelas gift cards he'd received, Mitchell special-ordered his dream hunting rifle to be delivered to Texas. On May 4, he and Madison drove 40 minutes to go pick it up.
As things were starting to look promising, however, Mitchell had a relapse at the end of May. The leukemia was attacking the healthy cells created from Ben's donation. The cancer was metastasizing.
"It was another stab in the heart," Savage said.
That final month was the hardest on Mitchell. Terry called Savage in early June and told him he probably needed to visit Houston if he wanted to see Mitchell. He could use the pick-me-up. Savage and fellow E-town football coach Steve Duncan flew down the next day to surprise Mitchell.
Mitchell was stunned at first, having just talked to Savage over the phone the night before. He mustered the strength to get out of his wheelchair and hug Savage.
"What that kid went through and what he dealt with, and never complained one time…" said Savage, tears in his eyes. "We should take that and look at that sometimes because you think things are tough or you think things are hard, and you look at the big picture and it ain't."
On June 28, 2017, Mitchell and Madison celebrated their second wedding anniversary in his room, which was specially decorated to match the theme from their wedding. Lesley even ordered chocolate lemon cakes for the occasion. They represented the top of their wedding cake, a compromise of both Mitchell's favorite cake (chocolate) and Madison's (lemon).
Mitchell started losing oxygen the next morning and was transferred to the intensive care unit. Battling to the very end, Mitchell passed away at 24 years old in the early morning hours of June 30, 2017, exactly 100 days removed from his transplant.
"They say you're going to go home on Day 100, that's your goal," Madison said. "Mitchell really did get to go home. It just wasn't home with us."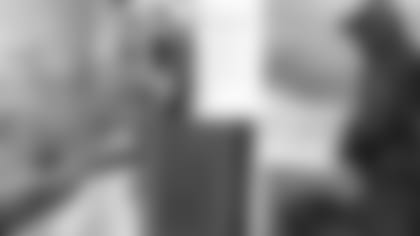 ---
---
'It's not moving on, it's moving forward'
As sunlight scatters across Taylorsville Lake, it's time to check the catfish lines one final time, the morning after the trip began.
The 1 a.m. and 6 a.m. checkups net three catfish apiece, including a large flathead of more than 30 pounds that requires a net to pull out of the water.
Jack, now 4½ years old, is the first to welcome the Henrys home. He has his own place on the couch, a basket full of well-loved toys and a food dish he plows through in excitement anytime there's company. Jack isn't just a dog – he's family and a constant reminder of Mitchell.
In Glendale, a short trip outside E-town, Madison is renovating a four-bedroom home more than a century old. While it isn't entirely the isolated dream house in the middle of nowhere Mitchell desired, she knows her husband would've loved it anyway, especially with the Nolin River across the street.
Jack helps fill the void of Mitchell's absence.
"Mitchell wanted to give me a dog and I feel like that was one of the reasons – so I wouldn't be alone," Madison said.
The outpouring of support helped the Henrys' healing process. Arnette paid homage to Mitchell by wearing a camouflage shirt while serving as one of his pallbearers, an article of clothing Arnette once told Mitchell he'd never worn.
Packers head coach Mike McCarthy, director of player engagement Rob Davis and director of sports medicine Pepper Burruss all attended the funeral, along with some of Mitchell's former Packers teammates.
Savage recently got a tattoo of Mitchell's favorite Bible passage, "1 Peter 1:6-7" stylized into deer antlers on his left arm to remember his former player and hunting buddy, while Haire plans to add Mitchell's likeness to a mural inside the locker room of the boys basketball team.
After Mitchell's death, a former Western Kentucky band member shared a story with the family about how Mitchell used to pass out water bottles after practices and thank them for supporting the team.
"That's what I told Terry, that's what you need to look at," Savage said. "You look back at what that kid did for the time he was here. Some of us live to 80 or 90 years old, you don't have the impact that he did in the short 20-some years he was here. That's incredible."
Today, the Henrys continue to push ahead – without a husband, without a brother, without a son. There are photos of Mitchell throughout the Henry home, including a candid photo of him and his mother right next to Jack's spot on the couch.
As difficult as it was to watch their son's battle, Terry and Lesley were proud of Mitchell for never questioning his faith. Ben, now a father of two, looks forward to telling his children about the strength and character their uncle displayed in the face of cancer.
"It's not too often that a big brother can look up to his younger brother," Ben said. "Now, it's like there are all these other ways that I can look up to the example that he set that I didn't really see at the time."
Madison recently began pulling the couple's possessions out of storage. She has a room picked out where she plans to display Mitchell's jerseys and her cheerleading uniform side-by-side. She also has preliminary plans to start a foundation in Mitchell's name, encompassing two of their biggest passions: faith and the outdoors.
Madison wants to keep hunting and fishing. Some days she gets back outdoors and others it's too difficult, the absence of Mitchell weighing heavily. But Terry has helped that transition. Madison can feel Mitchell's presence whenever she pets Jack, ventures in the woods or sits on a boat.
"I feel like he's always going to be with me," she said. "That's why I just always say it's not moving on, it's moving forward."
Of course, Madison wishes Mitchell were still by her side, making jokes about catching the bigger fish or tagging the larger deer. She'll always miss the bond they shared from college to the NFL and beyond.
But at this point, two years after her husband's death, Madison can find peace in knowing just how many lives Mitchell touched.