Welcome, welcome, welcome everyone to the first-annual "Outsiders Inbox." As I wrote below in the comments section on Tuesday, we are making this a two-day column due to all the submissions we received to my 12 questions. Today's edition will feature the first six questions I posed (in italics). We had more than 700 submissions since 8 a.m. Tuesday, so my apologies if I didn't get to posting yours. Any comments I make are listed in parentheses after the answer, but I mostly tried to stay out of it. OK, let's get started. Good morning and Happy Fourth of July!
1. What three Packers, dead or alive, would you want to have dinner with?
I would love to bring dinner to a game-film session with Vince Lombardi and Brett Favre, and hear Coach's reactions and analysis of some of Brett's ad-lib plays.
William Henderson, Don Hutson, Dorsey Levens. Henderson and Levens were the first players I recall from my youth because of their character over anything else. It would be amazing to pick Hutson's brain.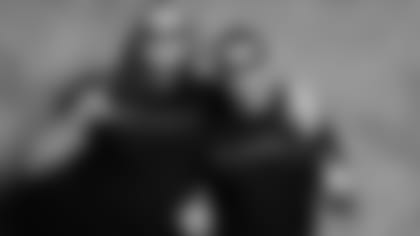 It would be Brett Favre, Aaron Rodgers and Bart Starr. It would be amazing to talk to them about playing in different eras. It would be like having LeBron James, Michael Jordan and Wilt Chamberlain for dinner; simply amazing conversation.
Jonnie from Garden City, MI
Three Packers I would like to have lunch with starts with Aaron Rodgers. As athletic as he is, he has his own Jedi outfit, so he's got that going for him. 2. Reggie White. I would like to know more about how he represented his faith in his life in and out of football. 3. Mike McCarthy. I would love the opportunity to talk with him about how he balances teaching, discipline, and strategy when developing his team and bringing together a game plan each week.
Starr, Favre, and Rodgers. I would love to hear a conversation about how the QB position has changed and where they see it going in the future. Reminiscing about their favorite throws/plays. What made them play quarterback and who did they imitate their game after? Their play styles were different and I think it reflected the current state of the NFL and the evolution of the passing game.
Nitschke. Answers not containing Ray are disqualified. The other two correct answers are Reggie White and Barty Smith (And yes, nearly all of Stu's responses included Ray Nitschke…including his response to the popcorn question).
I would eat with Bob Skoronski, Don Majkowski, and Chester Marcol. There would be a "racing sausage lineup" test, but they would all be bratwurst.
Don Hutson to hear what it was like playing two ways and kicker, Bart Starr for his stories and Randall Cobb to talk to one of the nicest Packers.
Johnny (Blood) McNally. Are the stories true? More please. Also, Brian Noble. Always loved the way he played and thought his career was a bit too short. Don Hutson is a legend. I would love to see a Rodgers to Hutson connection in the Don Hutson Center.
AR seems like a great character. If coaches count, Lombardi, of course, and lastly Gilbert Brown. He was on a radio show once and he is hilarious.
I would like to have dinner with Bart Starr, Larry McCarren and Dave Robinson. Stand up guys. The stories and banter could be fun.
Vince Lombardi, Bart Starr and Jerry Kramer. They hold the answers to all the questions about the last play in the "Ice Bowl." I could quiz Vince all night about his philosophies of what makes life successful. Might even come up with some new lifelong quotes.
Herb Adderley, Bart Starr, Don Hutson. Adderley because he was my favorite player with interesting insights into Lombardi versus Landry.
I'd love to have dinner with Starr, White, and Jordy Nelson. Arguably the three most wholesome Packers players in history, and all with great stories. They're three of the "truest Packers" in my opinion. And besides that, you'd probably have all three of them arguing over who gets the check!
David from Capitol Heights, MD
I would want to go drinking with Max McGee. We would start the night with a micro-brew tasting and end it singing karaoke over $1 PBR pounders. We would sing at least two duets, "More than Words" by Extreme and "Peaches" by Presidents of the United States of America. McGee would probably solo with "Pony" by Ginuwine.
2. Which Packers Super Bowl/NFL Championship game would you have most liked to attend?
Derek from Eau Claire, WI
Super Bowl XLV because I never pass up an opportunity to watch Rodgers throw a football, and he threw some dandies in that game.
I would have liked to attend the XLV because my dad had a chance for tickets and backed down because of cost. He passed away less than a year later and memories are worth more than money (I'm sorry to hear that, Bret).
Super Bowl XXXI because it was our rise from the hole we were in for so long.
XXXI. Even though I was young, it was the game when the trophy finally came back home after such turbulent times in the '70s and '80s.
Dennis from Wisconsin Rapids, WI
Super Bowl 31 (let Romans keep the Roman numerals - I don't want 'em). It was the Pack's first SB victory since 1968. It was such an exciting game, too. Records fell, established players and role players alike rose to the occasion. The Big Tuna went down. It was awesome.
The NFC Championship Game against Carolina in 1996.
The 1966 NFL Championship game. Big plays on offense and defense with a clutch ending.
The Ice Bowl, of course. I took the Lambeau tour a couple years ago and one of the other guys taking the tour had been at the Ice Bowl. I asked him the (intentionally) stupid question, "Was it cold?" He said one of the best parts of the game was going to the bathroom because the restrooms were heated. I saw the game on TV, but there was nothing like hearing about it from someone who was there in the stands.
Dennis from Elk Mound, WI
3. What's your earliest Packers memory?
Gretchen from Dousman, WI
My earliest Packer memory is early 1960s, sitting on our front porch on East Mason Street with my older siblings and watching all the folks heading to the game – bumper-to-bumper, stop and start. Lots of waving and cheering.
Lynn Dickey starting a game with 18 straight completions in 1983.
As a young boy in the '50s, I got into my first Packer game by simply walking through the wooden fence that surrounded City Stadium. The Packers played the Lions. Don't remember much about the game, but as the players were leaving the field, a Lions player walked by me, looked up in the stands and yelled to a woman "your husband bit me." By the way, I am a relative of Arnie Herber and worked with him in the 1960s at Pepsi in De Pere.
John Brockington running up the sideline with would-be tacklers dangling off of him in 1971.
My earliest Packer memory is getting run over by Reggie White on a bike when I was five because I ran in front of him on trying to get an autograph during training camp.
Watching Packers versus Bears at a bar with my dad when I was a kid. It was 1987, I think. He was the only Packers fan in the place. The Pack got beat.
My dad making me go to bed at halftime during Super Bowl XXXI, but me sneaking out of my room and sitting at the top of the stairs listening to the living room TV.
Turning to my father after watching (on TV) the Packers playing hard and winning their first game with Vince Lombardi as coach and saying "Dad, I think things are going to be different from now on."
Daily reader and I appreciate today's youth and their perspective on football and the banter that makes this site great. Having lived in Racine and since moved away, the greatest memory is the Ice Bowl. Not just the game but the "where were you watching the Ice Bowl?" stories that were told was as unforgettable as any Packer moment. The stories took on lives of their own from a truly incredible moment in Packer history.
One of my most vivid Packer memories was as a child watching the final game of the 1992 season against Minnesota. The Pack had only made the playoffs once in over a decade. If we win that game, we get in. I watched the entire game in my bedroom on an 8-inch TV. We lost and my grandpa called me on the phone to see if I was OK. I refused to talk to anyone for hours. Big regret in my part.
Ricky from Conshohocken, PA
I must have been three years old when my dad asked me which team I was cheering for during a Tampa Bay-Packers game from the old NFC Central rivalry. I answered, "the pirate team, daddy!" His response was, "Do you see that team with the 'G' on the helmet? That is the team you will cheer for the rest of your life." Having lost my father, I look back on that memory often. I am now a Packers stockholder with a dog named Lambeau (Vince Biegel stole the idea from me).
Kevin from Louisville, KY
I was nine years old. It was 1975 and my dad had signed me up for my first year of youth football the week before. One day he got a phone call from one of the coaches, and when he got off the phone, he looked at me and said, "You're going to be on the Packers." That altered the trajectory of my life. I could have been a Chiefs fan.
It was the Brett Favre game in Oakland, the day after his father's death. I was nine and I just remember watching the game with my own dad and we were both captivated by his dominance. It really was a special moment and it's moments like that which make this more than a game. It's the game that made me a Packers fan and made Favre one of my all-time favorite players/QBs. My favorite stat about Favre is his interception record. He wasn't afraid to let the ball fly. It's what made him special.
The Antonio Freeman catch on Monday Night Football.
My dad pointing to the 1980 Old Style roster poster on the wall and telling me about the Ice Bowl.
Anthony from Covington, KY
I remember my dad making me watch the 1992 game versus Cincinnati. I've been hooked ever since.
When I was seven, my family went to a training-camp practice and Dorsey Levens hopped in our van to escape the crowds.
Patrick from Burlington, IL
My mom screaming after the Pack won a game, and the neighbors rushing over to see if we were OK.
My uncle shaved his head and painted a Packers "G" on it for Super Bowl XXXI. He and dad ran outside in the cold, screaming sweet victory.
Chuck Bednarik holding Jim Taylor to the ground on the last play of the 1960 NFL Championship Game.
Kabeer Gbaja-Biamila returning a Pick-6 with his dreadlocks flowing behind him (Best answer).
4. Butter or no butter on movie theater popcorn?
Eric from River Falls, WI
This is an easy one. Absolutely you must have butter on your movie theater popcorn. The butter adds so much more flavor to the popcorn it is almost a crime to leave it off. Not to mention the inconvenience of sticky movie theater floors. Use some of the butter residue left on your hands, rub a little of that on the bottom of your shoes and that sticky floor problem magically disappears. I should be on one of those infomercials with all the uses.
Tom from Andover, England
No popcorn, at all. Damn, that stuff is pricey.
Is it even popcorn without the butter?
Loghainn from Chippewa Falls
Butter, for sure. Always include dairy in your diet.
Jonnie from Garden City, MI
Butter or no butter? I'll skip the popcorn, thanks. I used to work in food service popping popcorn every 30 minutes throughout my shift in order to "sell the smell." I can't stand the smell of it anymore. Give me nachos with extra cheese any day! (As a former McDonald's worker, I feel your pain. I can't go near their chicken tenders or hamburgers.)
Butter. You have to use a straw to siphon the butter down lower into the tub instead of just coating the top layer of popcorn.
No butter in the movie theater, but yes on microwaved popcorn.
I got kicked out of Wisconsin because I don't like butter (I'm with ya, but fortunately nobody has kicked me out…yet).
5. Who is your favorite current Packers player who has not been selected to a Pro Bowl?
Loghainn from Chippewa Falls, WI
It was Mike Daniels, but he went this year, so now it'd have to be his partner in crime, Kenny Clark, who's going this year.
Easy: Blake Martinez. I was a MLB when I played football and being as good and consistent as he is, is hard. He led the league in tackles - what more can I say?
Vince Biegel – Badgers guy!
Geronimo Allison. I believe he is going to be what Davante Adams was before he became Davante Adams. I think his leap this year will be astronomical. I believe 800 yards and more than seven touchdowns are a real possibility.
Tom from Andover, England
Mason Crosby. That guy has been through so much and is more deserving than most of a Pro Bowl outing.
I'm excited for Josh Jones. I watched him play here at NC State and love his athleticism and believe he is the type of DB defenses will need in the future (Cover LB-type safety). It will be fun to watch and see if he becomes that player or not. Oren Burks would be my second for the same reasons.
Jaire Alexander. He's bringing the juice and the Packers have the sauce.
The first-round pick we get from New Orleans.
6. Have you seen the movie "Rudy"?
Too many times to count. The fact that it is a true story is my greatest draw. The life lesson of never giving up on your dream is so important, and one that seems to be fading away. Rudy's commitment is so important to the young players today trying to make it on an NFL team.
Does a one-legged duck swim in a circle? It's in my Top 5 all-time.
Terry from Rothschild, WI
I have seen "Rudy" and I cry at the scene where the players try to give their jerseys for Rudy. To see the greatness of Ara, and the negativity of Dan Devine was a great contrast. Rudy showed passion for Notre Dame that Packers fans can understand.
David from Capitol Heights, MD
Yes. I get dust in my eyes when he gets the acceptance letter. So much dust just flying about. I think it's a problem with all the HVAC units in every house I've ever lived in.
Yes. I question the realism of a hobbit of the Shire tackling a Division I athlete.
Mike from New Orleans, LA
"Rudy" is certainly not my favorite sports movie, but it has played a critical role in my sporting life. I'm the captain/coach of a kickball team, and when we need inspiration I like to tell them an epic story, but replace the protagonist with myself or my team. Every season there's at least one player who hasn't seen the movie and really thinks I had an epic struggle for playing time.
Eric from River Falls, WI
Have you seen the movie "Rudy"? A better question would be, "How many times have you seen the movie "Rudy"?"
Does the Pope poo in the woods? Points to anyone who knows this film. The only Ridley Scott movie my mom will watch.
(Ha, "Matchstick Men." I saw it in theaters back in 2003. Have a good Fourth, everybody).