The regular writer of "Ask Vic," packers.com Editor Vic Ketchman, is on vacation. Staff Writer Mike Spofford is temporarily filling in to answer your "Ask Vic" questions. Vic will resume writing his daily column on Monday, Feb. 10.
Hi Mike, just an observation: Packers fans consider themselves (myself included) as the best fans in the NFL. I think this is largely because we support a team in the smallest city. But we don't make noise like the Seahawks fans who set noise records. Their home record shows the fans do make a difference. Why isn't Lambeau that loud? We need to make it that way. What say Packers season-ticket holders?
Lambeau has gotten considerably louder with the new south end zone expansion, but that stadium in Seattle was designed to hold sound in, with the steep upper deck and partial coverings at the top. It's the loudest outdoor stadium I've ever been in, bar none. Lambeau is also louder earlier in the season, when the weather is warmer, than later when extra clothing and cold air can stifle the lungs a bit. (Please, no more dome suggestions.) Put any team's fans in that stadium in Seattle and they could set noise records.
Mike, could you please stop referencing everyone with similar questions in your answers. If you want to recognize those others, add their names to the question title area. It is very annoying and disrupts the flow of your answers. Vic doesn't do it.
All right, so I've gotten mixed results on the additional names. Some like it, some don't. Should I list all the names in favor and against? (Just kidding.) I don't disagree it's awkward at times, but the whole point is to do something different from Vic. That's the reason I exist here at all, right? I will consider your suggestion, and thanks for all the feedback, plus and minus.
Eric from Colorado Springs, CO
Mike, maybe you can answer a question I can't get out of Vic. How hard is it for a corner to transition to safety? Obviously Hyde is on everyone's mind with his speed and physical play.
It's been done many times, and I would think as long as a player is well-versed in the scheme, it could be done effectively and without a huge learning curve. Much easier to go that way than from safety to corner.
Mike, why do the starters practice against a scout team? We talk about players needing to win their one-on-one battles. If we assume the starters on both sides are the best our team has to offer, then I think our players would see more improvement from week to week if we have them practice against each other. You don't improve if you are playing against someone of lesser abilities. What do you think?
You're not ready for the opponent you're playing if you're only practicing against your first unit. Fundamental periods in practice are for individual improvement. The 11-on-11 work is all about game-planning and preparation for a specific opponent. The offense practices its plays against a scout-team defense providing the looks they expect to see, and vice versa. There are only three practices during a normal regular-season week, Wednesday through Friday, with only one in pads, and time management is crucial. That's why I referenced those padded ones vs. ones in training camp yesterday. They're essential to the development of the team and the players. As I said before, the Packers do have regular-season practice periods of ones vs. ones, such as the two-minute drill and others, but as for the claim from Joshua from Eagle River, AK, that the Seahawks went ones vs. ones in their practices all season long, I'm betting something was misinterpreted in how that was reported.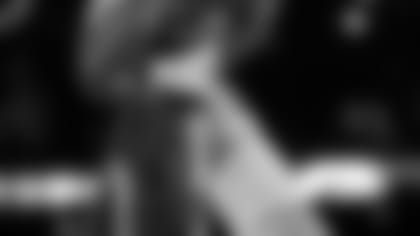 John from Sun Prairie, WI
Mike, where are the four Lombardi trophies being kept while the Hall of Fame is being moved?
They are safely stored away. Where? If I told you, I'd have to kill you. Ken from Long Beach, CA
Mike, Vic has brainwashed the Packers faithful to believe completely in the draft-and-develop philosophy. While this concept appears sound, an important issue needs to be realized. Players like Mike Neal and James Starks have been developed and now are free agents. Unless the Packers are able to sign them (which is not probable) they have developed raw talent into quality players who will play for other teams. What good is a late-round compensatory pick if the same cycle continues where the Packers develop a player only to have another team sign him?
Brainwashed, huh? You give Vic too much credit. A key step in the draft-and-develop approach is to identify the core players among those you've developed, find a way to keep them, and replace those who aren't worth keeping. Players who get a second contract following their rookie deal have been identified as those core players; those who don't are either replaceable or demanding a contract larger than they're deemed to be worth. Regarding those who don't come back, if you don't want to keep them, why do you care if they're on someone else's team? And if they've demanded too much money, why do you care if another team is assuming a salary-cap risk you didn't believe was worth it?
My favorite stat from the 2010 world champion Green Bay Packers: Throughout the regular season and postseason, they never trailed by more than seven points. They may have lost six games, but they were in every single one of them. That, by definition, is a great team.
That was my favorite stat from that year, too. Pretty remarkable if you think about it. Steve from Beaver Dam, WI (also Richard from Eleva, WI)
I was reading your comments about what makes a great defense and my response to that would be good health. The Packers D was looking pretty good early on until the starters started missing games. I'd be curious to know how many games Seattle's starters missed this season versus the Packers' starters.
If anyone has that information, feel free to share, but I still think it comes down to which starters, not some collective number of all starters. The Packers had a boatload of injuries in 2010, but the most irreplaceable players on each side of the ball rarely went down. On offense, the group of Rodgers, Jennings, Clifton and Wells missed one start (Rodgers at New England), though there was a significant adjustment period when Finley was lost for the year. That's where Jennings came up so big. Meanwhile on defense, the group of Matthews, Raji, Woodson, Williams and Collins also missed one start (Matthews vs. Miami). How many turnovers do the Packers not get if one from that secondary trio misses any significant time? This past year, Rodgers missed seven starts and Matthews missed six, including the playoff game. Finley had another major injury. Shields missed a couple of midseason games and then the playoff game. When players like that are out, additional injuries compound the problems. When a team's elite few remain standing, they can compensate for the absence of others.
Mike, we've heard Vic's take on how he feels about the Super Bowl being played on a Sunday so what's yours? I think the fact that there are always two weeks between the conference championships and the Super Bowl, which didn't happen years ago, would make it easier for the league to justify a Saturday championship game. Also are you enjoying your free use of the Oxford comma for a couple weeks?
Long live the Oxford. That's why I started putting all the extra reader names in, so I could use more commas. I guess I'm a traditionalist and I'd prefer to see the Super Bowl stay on Sunday. I'd like it to go back to the 3 p.m. CT kickoff, though, which is what it was growing up. I know it never will, but I always enjoyed planning my whole day around the Super Bowl and then still having Sunday evening to enjoy after the game.
Michael from Waukesha, WI
During the Super Bowl, they brought up a statistic of most quarterback pressures by a defense this season. Seattle and San Francisco led the way, with the Vikings coming in third. Considering how Seattle was able to hold the most prolific passing offense ever to just eight points in the Super Bowl (led by the D-line's pressure on Manning), it seems strange to me that the Vikings defense surrendered more points than any other team in the league this season. Thoughts?
That's why it's dangerous to focus on one statistic as the be-all, end-all, and why statisticians in all sports continually try to come up with quantitative measures for "clutch" moments, like the "close and late" definitions that get tossed around.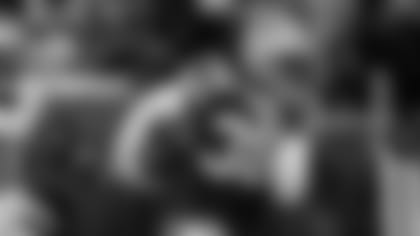 CB Tramon Williams
Andrew from Fort Collins, CO
The Seahawks did something else that nobody is talking about: they implemented meditation and yoga into their training. The clarity brought forth by these practices greatly reduces mental errors and enhances clarity. Their players were rarely out of position and seemed never to be on their heels. Do you think other teams will follow suit and finally utilize the concept of mind-over-matter?
I don't know if it will catch on, but for what it's worth, Tramon Williams talked about his season-long yoga regimen this past year, and he looked like the Tramon of 2010 in the second half of the season. He's sold.
Chris from Green Bay, WI (also Roland from Glen Cove, NY)
Mike, the Packers have so many young defensive rookie or second-year players (Perry, Worthy, Hayward, Jones, Hyde, Boyd, Palmer, Barrington, Mulumba). Which ones do you think have the most upside to step up and be a playmaker this year? Any bold predictions that any get cut?
There's no reason to even ponder August roster decisions in February, so I won't. Of the players you list, I'll be watching Perry, Hayward, Jones and Hyde the closest, plus I'll add Daniels. Everyone you listed could be a factor, but if a young defender (or two) is to emerge as a playmaker in 2014, I'm guessing he comes from that group of five.
Mike, I remember Aaron Rodgers saying that he watched every single snap from the Patriots' Super Bowl run in 2007. I don't think it would be a bad idea to have our defense watch every defensive snap from Seattle from this year. I want what they have.
As mentioned, the development of players and emergence of difference-makers is more important, and must occur first. You make my point by specifying the player who watched all those Patriots snaps. Rodgers was already on his way.
Hi Mike. Regarding the defensive speed debate – when speed can be translated to power and precision, you've got something. Otherwise, you just have faster missed tackles.
Rimshot for Greg. Hey, wait a minute, have you been hanging out with Vic this week? Did he head out your way for the parade after the Seahawks won? Vic loves parades.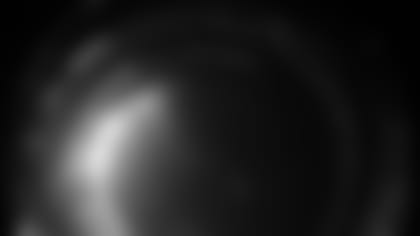 Kenton from Rochester, MN
Hey Mike, First of all, you're doing a super job while Vic's away. My question is in regards to how difficult it is for officials to call the game as well as watch out for player safety. I'm surprised the NFL isn't investigating unburdening the refs of some of the mundane officiating jobs that could better be done by technology. For example, if you embedded a small sensor chip in the football, you could immediately determine exactly where the ball was at any specific time. So determining forward progress, or whether it passed the plane of the goal line, or had been advanced the required 10 yards to make a first down, would be automatic and error-free. Similarly, putting sensors on the players' uniforms would tell you when a player was down or when/where he went out of bounds. I know Vic is probably too "old school" to even think about eliminating the "chains" from the game. I'm younger than Vic but older than you and I look forward to the time when those types of things are done by technology. Then maybe the refs will have more time to look for safety issues. How would you feel about using technology in this way?
Why not develop sensors that determine helmet-to-helmet hits and take care of the safety issues, too? I don't know what to make of all that, honestly. I wouldn't mind experimenting with more technological improvements, but if you go whole-hog, what happens if the technology fails? Remember, the lights went out at the Super Bowl just 12 months ago.
John Schneider and John Dorsey have accomplished a lot since leaving the Packers. Were they the real reason for Ted's drafting success? His last two drafts other than Eddie Lacy aren't impressive.
There have been some misses, no doubt, but you don't like what you've seen so far from Casey Hayward, Mike Daniels, David Bakhtiari and Micah Hyde? No one bats 1.000 or even close to it in the draft, and there's still plenty of time for these last two classes to make some noise.
Get ready for the "We need to sign Asante Samuel" questions. It's what all my friends are saying. I'm saying we hold onto our money to hopefully retain Sam Shields, rather than patching a hole with a 33-year-old CB who just got cut by a team with a bigger CB problem than we have. Would you agree with me or side with my friends?
Samuel was a great player in his heyday, but tell your friends there's a reason he's likely headed to his third different team in the last four years. One burning question in the inbox this week has been about Shields, and I've avoided it because I simply don't know what's going to happen. I will say this: I'd like to see the Packers re-sign him, in part because I think that would free up Hyde to try safety, but I can't begin to predict what price fits the Packers' cap structure given the team's other pending free agents and with players like Nelson and Cobb heading into the final year of their contracts in 2014. That's why I just don't know.
Hi Mike, I really enjoy your work! Vic is our Eddie Lacy and you are our James Starks. My question for you is: Of the four head coaches in the NFC North from the 2012 season, only Mike McCarthy remains. How will this affect the division? Is this a sign the Packers will continue to dominate as the other teams continue to struggle to catch up and implement new systems? Or will the new ideas and energy they bring push the Packers off the top of the NFC North hill?
I guess I'd better hope Starks re-signs this year, eh? The coaching turnover in the NFC North has been significant dating back to 2006 when McCarthy got the job here. The stability he and Ted Thompson have brought to the organization is worth a lot. That said, as I mentioned in an earlier column this week (or last), I don't think anybody in the NFC North is too far away. Trestman did wonders for Chicago's offense in one year and needs some pieces on defense; Caldwell's job in Detroit will be to refine Stafford and maximize on his arm talent, and he already has a defensive line that's the best in the division; Zimmer needs to get the QB position right in Minnesota as other young talent flows in. Other than the 15-1 season in 2011, the Packers haven't "dominated" the division. McCarthy's division record is impressive, but the overall 11-5 mark in 2012 was just one game better than both the Vikings and Bears at 10-6, and we all know this past season came down to fourth-and-8 from the 48. Yes, the Packers are at the top of the NFC North hill, but the others don't need binoculars to see them.